Top Ten Favorite Beatles People (except John/Paul/George/Ringo)
If You Think All The Beatles Thing As A Movie , ... What Is Your Favorite Character
The Top Ten
1
George Martin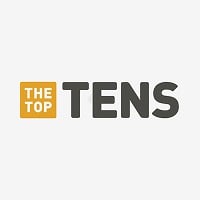 Sir George Henry Martin was an English record producer, arranger, composer, conductor, audio engineer, and musician
Let's face it...he was an integral part of the Beatles' sound. A professional music technician who melded with the primal, rock instincts of the band. The first great rock producer.
george martin is called the fifth beatle, and for good reason - he helped the four, especially lennon and mccartney, to translate their brilliant ideas into a record.
George Martin is amazing. He really knows a lot about music. Hes a great producer! THE BEATLES ROCK!!
He worked on one of my favorite Beatles song, Eleanor Rigby. - Pony
2
Brian Epstein
How is he below Julian Lennon and Yoko Ono? Julian was only about seven years old when the band broke up. Yoko was allegedly the person who broke the band up. And Pete Best didn't really have anything to do with the final group. The only person I can see him being below, equal to, or above is George Martin.
Julian was just a seven year old kid, when they broke up, so I don't see how he was that important to the group's fame. Yoko Ono supposedly broke them up, so I don't know why she is currently higher than Brian and Pete Best wasn't really in the band we know today. Brian told them what to wear, scheduled where they would play and George Martin said he may not have given the Beatles a contract if it wasn't for Mr. Epstein's enthusiasm.
Without him, they wouldn't have become what they became. Their feelings for one another started to deteriorate after he died. He was the movement on their shoulder!
As Paul McCartney said, if anyone was the fifth beatle, it was Brian Epstein. He discovered them, he molded them, they listened to him, and when he died, that's when everything went down hill. If one of the four Beatles died instead of him, it would have had a similar effect. He was so important to that band that his death led to their downfall.
3
Yoko Ono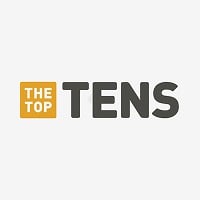 Yoko Ono is a Japanese multimedia artist, singer, songwriter, and peace activist who is also known for her work in performance art, music, and filmmaking. Singer-songwriter John Lennon of the Beatles was her third husband.
She was a major factor in the break-up of the band. She also transformed John into an empty-headed socialist speaker, sucking all the musical talent out of him until he left her during the lost weekend (Walls and Bridges is an excellent album, by the way). No respect for her.
Yoko was the most eccentric person you could ever meet. Julian Lennon resents her, John loved her, and she still managed to have a fan base.
I'm happy a lot of people finally love her! She's a great artist, she helped Lennon and she's one of my heroes
4
Stu Sutcliffe
Stu was such an intelligent and beautiful man. Definitely deserving of all the recent attention he's received since BackBeat.
5
Billy Preston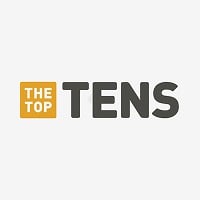 William Everett Preston was an American musician whose work included R&B, rock, soul, funk, and gospel.
He should be higher than MARK CHAPMAN! - Pony
Billy was just Cool. - Billyv
The Black Beatle. RIP
6
Pete Best
What would have happened if Pete Best was the drummer instead of Ringo? - beatles5
Really #3 and Yoko #2 think if he stayed with the band the classic mob top hair style would be gone.
He is a charisma-free zone and a pedestrian drummer. Ringo was a much better fit in the group.
John, Paul, George and Pete! No, that just doesn't sound right.
7
Julian Lennon
Created lucy in the sky with diamonds and hey jude!
He created lucy in the sky with diamonds! Must be 2º
John Lennon's son from Cythia Lennon
8
Eric Clapton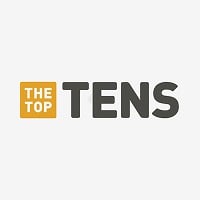 Eric Patrick Clapton is an English rock and blues guitarist, singer and songwriter. He is the only three-time inductee to the Rock and Roll Hall of Fame: once as a solo artist and separately as a member of the Yardbirds and Cream. He has also been a member of Derek and the Dominos.
George had to bring him in to the fractious White Album sessions so that the others would give George's masterpiece "While My Guitar Gently Weeps" the respect it deserved.
9
Linda Eastman
My absolute favorite Beatles wife. - TheCuteBeatle
10 Mal Evans
The Contenders
11 Jimmy Nichol
12
Patti Boyd
She filled out a mini-skirted schoolgirl outfit very nicely in A Hard Day's Night.
Gorgeous. Or perhaps Georgeous.
The Kim Kardashian-type girl of the 60s!
SHE AND GEORGE WERE THE CUTEST COUPLE OH MY- ok I'll stop now
13 Cynthia Lennon
14 Murray the K
15 Aunt Mimi
16
Jane Asher
Paul's girlfriend when they were first famous - greatesttop10s
17
Mark Chapman
Why is this horrible... THING #10 on the list? No real Beatles fan would vote for this horrible person.
Umm... Why the hell is he so high, let alone on this list? - PetSounds
18 Blue Maniac
19 Ken Townsend
BAdd New Item