Top 10 Football Teams of 2011
The Top Ten
1
Manchester United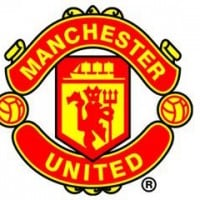 Manchester United Football Club is a professional football club based in Old Trafford, Greater Manchester, England, that competes in the Premier League, the top flight of English football.
The best team in the world beating teams like city 3.2 Barcelona 1.0 and Chelsea 3.1 they are unbeatable there goal scorers with players like ROONEY VIDIC NANI AND VALENCIA PLUS WITH THEIR MANAGER ALEX FURGEOSON
Look at the players they have at the moment, Rooney, Vidic, and even scottish fletcher, look what they did with giggs scholes butt beckham, two nevilles and keano, fantastic club
They are the best team ever they are back on the top of the premier league table I just hope aston villa iver draw or beat man. City tomorrow and Barcelona get a big punch in the face
go manchester go! the best just the best!
2
Real Madrid

Real Madrid Club de Fútbol, commonly known as Real Madrid, or simply as Real, is a professional football club based in Madrid, Spain.
Real Madrid is the most successful team ever and they won the uefa champions league 9 times man you only won it three times and this team is MUCH BETTER THAN STINKING FC BARCELONA
Real Madrid beat man you and got to the semi final of the champions league.
Cristiano Ronaldo has played for man you and Real Madrid and Ronaldo is coming back to man you to help them out because they are rubbish with out him and right now they are rubbish and need help.
Why are man you first, Real Madrid should be first.
Great football team best today
Laugh out loud.. Why is Manchester United in 1st rank? We have even beaten them in Old Trafford
3
Barcelona
Messi! Villa! Puyol! Pique! Iniesta! Xavi! Valdes!
WHAT ELSE DO YOU WANT?!
If you compare them to Real Madrid and Manchester Utd, you will find that they ALL beat EVERYBODY except Wayne Rooney probably.
And C. Ronaldo... Is just sexy. But that doesn't make him a great player laugh out loud. - mikayelmkrtchyan
4
Liverpool
Liverpool is the best clib... You'will never walk alone!
Manchester united is can never be bigger than liverpool..!
Steven gerrard.!
5
Chelsea

Chelsea Football Club is a professional football club in London, England, that competes in the Premier League. Founded in 1905, the club's home ground since then has been Stamford Bridge. Chelsea won the First Division title in 1955, followed by various cup competitions between 1965 and 1971.
look whos top of the tabel and 4 points ahead of man you chelsea all the way - bloodskull
6
Arsenal

Arsenal Football Club is a professional football club based in Islington, London, England, that plays in the Premier League, the top flight of English football.
Realy Great Team with Great Trainer
Great team with Great players
Arsenal arsenal aresnal what have I got to say all you have to do is watch them and you will be speechless. Robin van persie with his venmous strike all keepers struugle to even save his shots. Where as when his back facing to goal the next minute it is in. Oh yeah good luck saints
7
AC Milan

Associazione Calcio Milan, commonly referred to as A.C. Milan or simply Milan, is a professional football club in Milan, Italy, founded in 1899. The club has spent its entire history, with the exception of the 1980–81 and 1982–83 seasons, in the top flight of Italian football, known as Serie A since ...read more.
8
VfB Stuttgart

Verein für Bewegungsspiele Stuttgart 1893 e. V., commonly known as VfB Stuttgart, is a German sports club based in Stuttgart, Baden-Württemberg.
9
Juventus

Juventus Football Club S.p.A., colloquially known as Juve, is a professional Italian football club in Turin, Piedmont.
Amazing club, Italian brand, one of the top 5 football clubs in the world considering history, players played in and number of trophies. The club is going through harsh time these days, but Juve will manage to overcome it.
10
Olympiakos

Olympiacos F.C., also known simply as Olympiacos, Olympiakos, Olympiacos Piraeus or with its full name as Olympiacos C.F.P.
The Contenders
11 Valencia
12 Villerial
13 Inter Milan
14
Cruz Azul

Cruz Azul Fútbol Club, A.C, or simply Cruz Azul is a Mexican football club that plays in the top division of Mexican football, Liga MX. The team was originally based in the town of Jasso, south of Tula de Allende in the state of Hidalgo. The team moved to Mexico City in 1971 to play at the Estadio ...read more.
Cruz azul always underrated! But the best of the best in the Mexican league!
15 Legia Warsaw
16 Persib Bandung
17
Bayern Munich

Football-Club Bayern München e.V., commonly known as FC Bayern München, FCB, Bayern Munich, or FC Bayern, is a German sports club based in Munich, Bavaria
18 Litex Lovech
19 Esteghlal
BAdd New Item