Top Ten Funk Bands
biscuits
Funk Rock, Funk Metal, Punk Funk, Funkcore, Funk, even. maybe. yeah.
The Top Ten
1
Red Hot Chili Peppers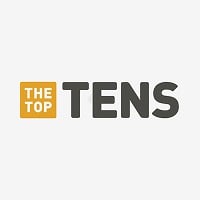 The Red Hot Chili Peppers is an American funk-rock and alternative rock band, that was founded in 1983. ...read more.
RHCP for life.. Their awesome feel, energy and guitar that they impart in the songs is truly unimaginable.. Keidis, flea, fruiscante and chad smith are the fantastic four.. Hat's off!
My favourite band of all time
RHCP shouldn't even be in the top 30 of greatest funk bands of all time. They're not even the greatest funk-rock band--that distinction goes to Parliament-Funkadelic, who were big influences on the Chili Peppers. Now, I'm not saying that the Chili Peppers aren't a good band, but some people act like they invented funk-rock and don't take into account influential and groundbreaking bands like P-Funk and Sly & the Family Stone who blazed the way for bands like RHCP and Rage Against the Machine and many other artists on this list.

I understand that people like to vote for their favorites on these lists, but some objectivity is in order, or these lists become nothing more than pointless popularity contests where everyone votes for their favorites without putting any critical thought into what they're voting for. I mean, I'm a huge Prince fan, but I'm not going to vote him the greatest rock artist of all time just because he has some elements of rock in his ...more - Eddiej
Red Hot Chili Peppers are the perfect example for how the true rock music should it sound!
48 Comments
2
Parliament/Funkadelic
Make my Funk the P Funk, I wants my Funk Uncut!
Best band of all time.
Not only the greatest funk band (Parliament particularly), but also one of the best bands ever, any genre. The musicians were aces, Clinton ruled. Funkentelechy is the best song ever, with the best bass ever, and they have so many great songs. Not debatable.
No group assembled a better assortment of musicians than parliament-Funkadelic. While they did not invent Funk music, they refined it and established a sound that revolutionized the music industry. Not given the credit they truly deserved until 10 years after their peak, they are finally acknowledged as one of the greatest bands of all-time! Better management by George Clinton would have produced additional years and numerous more hits!
34 Comments
3
Earth, Wind & Fire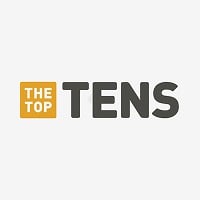 Earth, Wind & Fire is an American band that has spanned the musical genres of R&B, soul, funk, jazz, disco, pop, rock, Latin, and Afro pop. They have been described as one of the most innovative and commercially successful bands of all time.
Best funk band of all time. Disagree? Go listen to Let's Groove. If that song doesn't make you dance then I don't know what will. - HumbleBee
What? Earth Wind & Fire would destroy anyone at making funk music - greatesttop10s
Best band of all time and if you need any proof go listen to "in the stone"
This is literally the band I think of when I think of funk. These guys are awesome.
7 Comments
4
The Brothers Johnson
Discovered by Quincy Jones, George "Lightning Licks" Johnson and his brother the late Louis "Thunder Thumbs" Johnson put together an incredible body of work. "Get the Funk Outta ma Face", "I'll Be Good To You", "Stomp", "Ain't We Funkin' Now", and my personal favorite, the magical "Strawberry Letter 23"! George's smooth vocals and strong guitar licks combined with Louis' out of this world thumb popping bass made for some of the best funk songs ever! - Terrax
5
Sly and the Family Stone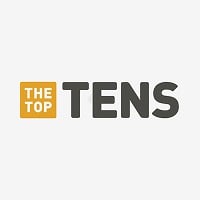 Sly and the Family Stone was an American band from San Francisco. Active from 1967 to 1983, the band was pivotal in the development of funk, soul, rock, and psychedelic music.
Sly's bass player Larry Graham invented the technique of bass playing that is the cornerstone of funk. If you think Sly and the Family Stone is not a funk band then you have never heard "thank you for letting me be myself again"
Really great examples of classic funk. Truly the Kings & Queens of this genre.
You know how Elvis and Michael Jackson are the Kings of their genre, while Sly's the King of Funk!
I'm a funk professional. No doubt! I Like RHCP but this group can not be considered funk! Please!
I especially like their song everyday people - Ajkloth
4 Comments
6
Cameo
Baddest funk bad ever!
YOU CAN'T BE SERIOUS! NUMBER 36? Cameo's body of work far surpasses the majority of those chosen above them! We're talking FUNK here, not rock! Cameo, along with the Brothers Johnson easily make the top ten! This list is totally bogus.
Cameo was a great funk band that was pretty consistent
Hard core Funk and amazing slow jams. They are the Best Funk band ever!
1 Comment
7
Ohio Players
Only one group came close to these guys and that was Slave, also from Ohio.
They where the first band to incorporate funk jazz and r&b in the same song that I remember
8
Rage Against the Machine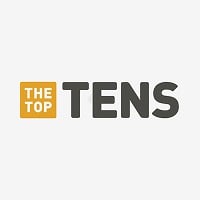 Rage Against the Machine is a rock band formed in Los Angeles, California. The band consists of vocalist Zack de la Rocha, bassist Tim Commerford, guitarist Tom Morello and drummer Brad Wilk.
Why is this metal-rock band rated this high on a funk band top ten list? Incredible! So RATM is better than pure funk bands such as Cameo, The Ohio Players and The Brothers Johnson (conspicuously absent on this bogus list by the way)? Is there some type of criteria here that makes rock, alternative, and punk bands eligible to be included on a FUNK BAND list simply because they a bass guitar riff or two in their sound? Unbelievable! - Terrax
These guys rocks and are really funky if you think that they are not you've got to learn more about music, RATM Mix a lot genres, Rap, Heavy Metal, Hip Hop and FUNK! Listen to Take the Power Back, Calm Like a Bomb, Bombtrack, Know your Enemy and obviously Killing in the Name, really funky tracks, they even covered a song called Renegades of Funk so...
RATM is incredible. They are the utmost most aggressive band that ever walked the face of the earth, and they managed to combine music and politics into a fantastic way. Love them. - lukestheman4
This is actually the 2nd best
4 Comments
9
Zapp
One of the best funk bands ever
Zap and Roger is the reason why I love funk
Fantastic funksters! Should be in top ten!
10
Slave
Some classy funk that was clean surreal
The Contenders
11
Primus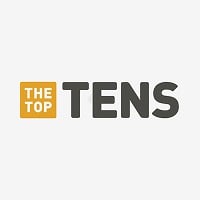 Primus is an American rock band based in San Francisco, California, currently composed of bassist Les Claypool, guitarist Larry LaLonde and drummer Tim Alexander. Les Claypool is regarded as one of the best bassists of all time for his slap-bass ability in notable songs like "My Name Is Mud", "The Toys ...read more.
I see Primus as one of humanity's last attempts at decent music. And a damn good one, too. Perhaps music is fading into whatever noises you can get out of a computer now, but when I see bands like Primus I have to rethink that statement.
Hendrix is psychedelic rock for God's sake... Primus is real funk... And why aren't solo funk artists on the list? James Brown, George Clinton, Prince?
Primus has a better bass player and singer Les Claypool does both of these things I can't listen to RHCP because their singer is bad and sings out of tune even on some studio releases - christangrant
Primus created a new genre of music. It's the best genre in the world, and it goes by the name Primus.
4 Comments
12
Kool & the Gang
This is definition of funk rock! Great band!
Best Band over all Genres ever! Most sampled Music Group in history. More too say?
Timeless...one of the best live bands ever...best Band over all Genres!
Not to compare to others...Just great!
1 Comment
13
Frank Zappa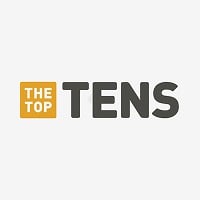 Frank Vincent Zappa was an American musician, songwriter, composer, record producer, actor and filmmaker.
Frank Zappa? On a funk band top ten list? Really? - Terrax
?! Is Frank Zappa a one-man funk band? This list is so fraudulent!
A true genius, this guy played ALL kinds pf music brilliantly
14
The Gap Band
Best funk band ever, period!
Best band ever and Charlie Wilson is The Greatest!
Love old school funk and Gap Band is my favorite!
Hitting you in the stomach!
15
Mr. Bungle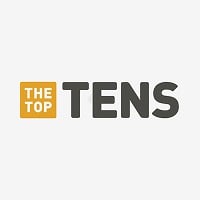 Mr. Bungle was an American experimental rock band from Northern California. Known for a highly eclectic style, the band often cycled through several musical genres within the course of a single song, including heavy metal, avant-garde jazz, ska, disco as well as funk.
16
Dazz Band
The Dazz band is a one-hit wonder. No relevant body of work, no consistancy. How they are rated number 9 on this list is a head scratcher! And where the heck is The Brothers Johnson and Slave on this so-called Funk Band list? Whoever created this list is no true Funk Band purist.
17
Tower of Power
Absolutely the number one funk band ever!
Is there any doubt?
I've seen TOP live and they're as tight live as they are on all their albums. They have extremely funky bass, horns, percussion and terrific vocals. They are the definition of funk in it's rawest form. Listening to Taxed to the Max and it's sweet!
They never got the accolades they deserved. Pure music and joyful singing.
8 Comments
18
Commodores
I have most of #'s: 3,4,5,7,8 and 10's albums but I'm heaviest into the Commodores as of this second. #'s:3,5,7 and 10 have had many long periods of being my favorites like the commodores and that will never change. I'm a die hard fan of the artists I just listed. I don't like the commodores more or less than the others I listed but I had to vote the commodores for now!
19
Con Funk Shun
True funk-horns and bass
ConFunkshun was a very good band but Brass Construction (conspicuously absent from this list) should be in this spot.
20
Living Colour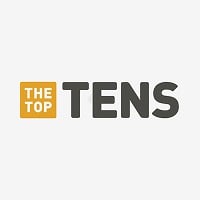 Living Colour is an American rock band from New York City, formed in 1984. Stylistically, the band's music is a creative fusion influenced by heavy metal, punk rock, funk, jazz, hip hop and alternative rock.
21
Jane's Addiction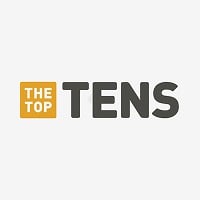 Jane's Addiction is an American rock band from Los Angeles, formed in 1985. The band consists of Perry Farrell, Dave Navarro, Stephen Perkins and Chris Chaney.
22
Vulfpeck
This is pure funk with massive feelz! If you were to extract the "funk" from every band on this list and make a potion that would instantly enable musicians to embody perfect platonian funk, those musicians would form Vulfpeck.
Joe Dart!
23
Fishbone
Yea these guys should be higher on the chart.
Why is fishbone never mentioned? RHCP really? Rage? Come on people!
World's Baddest Band
Great music and even greater live shows.
24
The Meters
No Meters, no almost anyone else on this list.
The Meters are the kings of New Orleans funk and a huge influence to RHCP.
Should be way way way up this list! Seriously way up there!
25
The Bar Kays
GOOD GROUP OLD SCHOOL.
26
Jamiroquai
Jamiroquai is amazing! Their debut was more acid jazz, but over the albums it becomes funky!
They are playing acid jazz but they have a funky spirit and their basslines are kickass.
27
Jimi Hendrix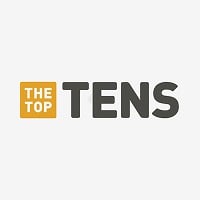 Jimi Hendrix (born November 27, 1942 - September 18, 1970) was an American rock guitarist, singer, and songwriter . Although his mainstream career spanned only four years, he is widely regarded as one of the most influential electric guitarists in the history of popular music, and one of the most celebrated ...read more.
best ever
28
Bob Marley & The Wailers
The greatest Reggae band has no business on a funk band list! come on guys!
29
Steely Dan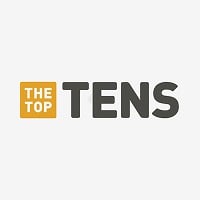 Steely Dan is an American rock band founded by core members Walter Becker (guitars, bass, backing vocals) and Donald Fagen (keyboards, lead vocals) in 1972.
These guys are the epitome of funk man. - fireinside96
These guys are great, I don't know how this group is so low
30
Stone City Band
Rick James and the Stone City Band were the meaning of funk in the 1970s 1980s
31
Papa Roach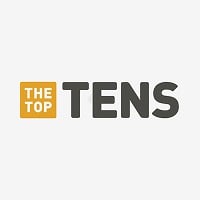 Papa Roach is an American rock band from Vacaville, California. Formed in 1993, their first major-label release was the triple-platinum album Infest.
32 KC and the Sunshine Band
33 Level 42
34
War
Low Rider. - Gehenna
35 The Funk, the Whole Funk, Nothing But the Funk
36
Average White Band
Pick Up The Pieces is a true master piece. Live versions are just awesome.
37
Bootsy's Rubber Band
Best!
38 King's X
39
Extreme
Funky metal for sure, especially the earlier stuff.
40
Spin Doctors
Happy, enthusiastic funk rock, they really rock
41
The New Mastersounds
Best modern funk band, as well as life as on records
42
Finger Eleven
And quite honestly doesn't makes any sense without F11!
43 The Fatback Band
44
Clutch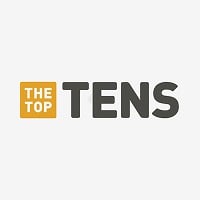 Clutch is an American rock band from Frederick, Maryland, originating in Germantown, Maryland. Its four members met while in high school in Germantown and consider themselves a Frederick-based band where they write/rehearse for every album/tour.
45
Rick James & the Stone City Band!
This is a joke these guys are so low on this list
Rick & his band was no joke
Slick Rick should be much higher on this list!
He created a whole type of music called punk funk!
1 Comment
46
Hoobastank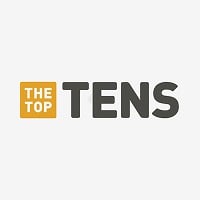 Hoobastank is an American rock band, formed in 1994 in Agoura Hills, California with lead singer Doug Robb, guitarist Dan Estrin, drummer Chris Hesse, and original bassist Markku Lappalainen.
47
Led Zeppelin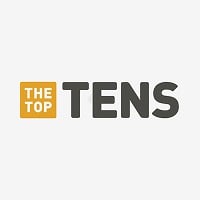 Led Zeppelin was an English rock band formed in London in 1968. The group consisted of Robert Plant (Vocal), Jimmy Page (Guitar), John Paul Jones (Bass, Keyboard) and John Bonham (Drums). The band's heavy, guitar-driven sound, rooted in blues and psychedelia on their early albums, has earned them recognition ...read more.
Due to Bonham's funk and groove style of playing the drums all of led zep's songs are funky, but they also had one of the best funk rock songs of all time in 'Trampled Underfoot'.
48
The Rolling Stones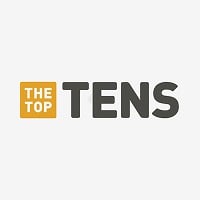 The Rolling Stones are an English rock band formed in London in 1962. The first settled line-up consisted of Brian Jones (guitar, harmonica), Ian Stewart (piano), Mick Jagger (lead vocals, harmonica), Keith Richards (guitar), Bill Wyman (bass) and Charlie Watts (drums). ...read more.
49
Arctic Monkeys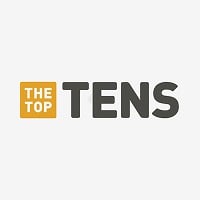 The Arctic Monkeys, otherwise known as the Death Ramps, are a British indie rock band formed in 2002 in Sheffield, England. The band consists of Alex Turner (lead vocalist, songwriter, electric and rhythm guitarist), Jamie Cook (electric and rhythm guitarist, songwriter), Matt Helders (percussionist, ...read more.
Another rock band on a funk band list! Are you guys serious? Where is One Way? War? Slave? Zapp?
All hail to Arctic Monkeys
omfg artic monkeys = best punk band ever! 1
This shoul be at TOP dude
50
Faith No More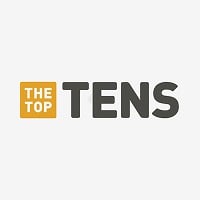 Faith No More is an American rock band from San Francisco, California, formed in 1979. Before settling on their current moniker in 1983, the band performed under the names Sharp Young Men and later Faith No Man.
Excuse me? Faith No More are pretty much the pioneers of funk rock. RHCP only copied their style when they did Blood Sugar Sex Magic, before that it was all hillbilly stuff. These guys have always stayed to their roots and have experimented with fusing funk with metal, punk and even classical music. - metaldude8
I have no idea who these guys are but I do know that they do not warrant the number 10 spot on this list! Where is The Fatback Band? Slave? or even Chic?
PSearch List
Related Lists

Best Funk Metal Bands

Best Funk Rock Bands

Top Ten Jazz-Funk Artists and Bands

Top Ten Funk / Soul Bands and Artists

Top Ten Disco, Funk and Soul Bands
List Stats
2,000 votes
62 listings
11 years, 288 days old

Top Remixes
1. Parliament/Funkadelic
2. Earth, Wind & Fire
3. The Brothers Johnson

Terrax
1. Red Hot Chili Peppers
2. Frank Zappa
3. Primus

JCHOW
1. Sly and the Family Stone
2. Parliament/Funkadelic
3. Ohio Players

bassplayer
Error Reporting
See a factual error in these listings? Report it
here
.