Top Ten Gay Actors
The Top Ten
1
John Barrowman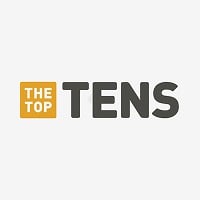 this guy is to die for. if only I was gay. and a man. yeah, that would help ;)
This is the one. He has no competition. Handsome, faithful, Out, Talented, Funny.. You can't ask for more.
Love, love, love this man! He is a talented actor, singer, loyal husband, funny man man and a wonderful entertainer all the way around.
He's so cute!
V 22 Comments
2
Neil Patrick Harris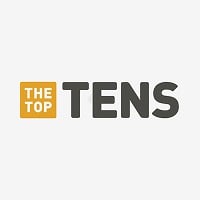 Hahaha, this guy! The main reason to watch How I Met Your Mother! And he look's good too And I have to congratulate his recent fatherhood! That Kid's childhood is going to be LEGEN... Wait for it... DARY. Neil Harris for the win!
Alright, acting wise, he has yet to have a really serious role where he can show off his talent. But how can you help but love this wonderful man. He is adorable, wonderful, creative and funny. Sad he bats for the other team, but only because that leaves no shot for me.
Actually he shows off much of his talent in How I Met Your Mother. - Juan-Luis
I love Neil Patrick Harris! He is my favourite actor! He is so funny when he portrays as Barney Stinson!
Gay need gay friends,why not is the bi? - bichatroom
V 43 Comments
3
Jonathan Groff
How about you and I do it and keep doing it over and over
4 Jim Verraros
5
Matt Bomer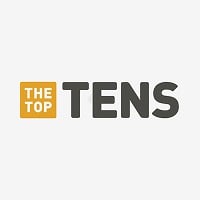 Matthew Staton "Matt" Bomer is an American actor. He made his television debut with Guiding Light in 2001, and gained recognition with his recurring role in the NBC television series Chuck as Bryce Larkin.
He is the most hadsome of this list, but his boyfriend is very ugly, I don't understand that
I wish he wasn't so he could be mine. His eyes, his smile, his hair, his everything.
Matt lets do it together and make everyone jealous you first
He is just amazing and so talented I don't understand how he s not ranked first...
V 9 Comments
6
Chad Allen
Of these top ten, Chad has made his sexuality known through his movies and public service. He is a dashing, charming, daring, young man. He exudes masculinity through his sexuality. He's great.
I remember always rushing to the T.V. when Dr Quinn was on... He made my nights and fantasies
Great actor love everything he has played in I think he is the best actor. Do you have a partner and if so who is it
Has always been hot. I wish that USA was a bit less nervous about male nudity. We need to see him nude more often.
V 1 Comment
9
Sir Ian McKellan
He is the most classy and versatile actor. He's a totally different self in each role and remains classy, you just have to admire and love him.
He is referred to as Sir which is pretty damn awesome if you ask me, and he plays Gandalf and Magneto... That's all I have to say.
Not even a competition. And its spelled "McKellen".
He's Gandalf, what more should I have to say!? - Savolax
V 4 Comments
10
Nathan Lane
Nathan Lane is a very unappreciated actor. He is hilarious. I hope he will continue to make memorable films. My favourite Nathan Lane film is Mouse Hunt with co star Lee Evans. I recommend This movie. It is hilarious!
I loved him in The Bird Cage with Robin Williams. He was hilarious! He and Robin Williams' couple roles, were almost believable.
He is a great actor
He made that stupid Lion King movie

I hope he burns in Hell for that
The Contenders
11
Alan Cumming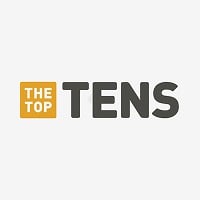 Alan Cumming, is a Scottish-American actor, singer/performer, author, and activist who has appeared in numerous films, television shows, and plays.
He was gay?... Huh, must explain the name then. Oh well, outstanding actor, and has had some great roles.
He was a surprise, but a good actor! X-Men, is a must see!
The last name
You need to change it
12
Wentworth Miller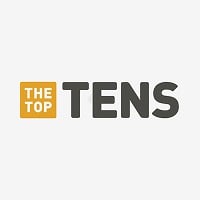 Wentworth Earl Miller III (born June 2, 1972) is a British-American actor, model, and screenwriter. He rose to prominence following his role as Michael Scofield in the Fox series Prison Break, for which he received a Golden Globe Award nomination for best actor in a leading role. ...read more.
He's the whole package.
Love to between the sheets with you and junior and nurse you
Nothing of any importance
He is aspecial man
V 1 Comment
13 William Haines
14
Derek Jacobi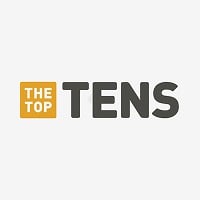 15 Cheyenne Jackson
16
Rock Hudson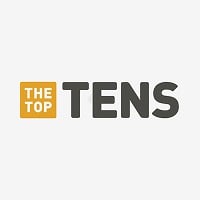 Rock Hudson was an American actor, generally known for his turns as a leading man during the 1950s and 1960s.
I can't feel none of the dickhes feelin or getten! Or have gotten!
REGARDLESS OF HIS SEXSUAL LIFESTYLE ROCK WAS A GOOD ACTOR, AND ONE OF HOLLIWOODDS MOST HANDSOME MEN. SEXSUAL ORIENTATION HAS NOTHING TODO WITH YOU ARE AS A PERSON
17
T.R. Knight
Sexy man... Love him
I have crushed on TR Knight since Greys Anatomy!
What a Doll.
V 1 Comment
18
Zachary Quinto
Forget the Cheerleader! Save Sylar! I really loved Zachary Quinto in Heroes. He was one of the best villains EVER! Hope some day NBC will change their minds and there will be another season of Heroes - leawegner
Bring back Syler! Absolutely brilliant on Heroes, and even better on Star Trek. Destined for great things, for sure!
19 Thure Lindhardt
20
Stephen Fry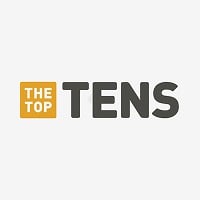 Stephen John Fry is an English comedian, actor, writer, presenter and activist. After a troubled childhood and adolescence, during which he was expelled from two schools and spent three months in prison for credit card fraud, Fry secured a place at Queens' College, Cambridge, where he studied English ...read more.
A GREAT PERSONALITY - AND BRIGHT AS WELL
PSearch List
Recommended Lists
Related Lists

Top Ten Cutest Gay Actors

10 Gay Actors Who Play Straight Characters

Top Ten Greatest Actors

Top Ten Actors In India
List Stats
6,000 votes
52 listings
10 years, 53 days old

Top Remixes
1. Jim Verraros
2. Jonathan Groff
3. John Barrowman
Loony
1. Matt Bomer
2. Wentworth Miller
3. Chad Allen
MarkMatrix430
Posts
Error Reporting
See a factual error in these listings? Report it
here
.