Top Ten Greatest Authors
celynwelshy
The Contenders: Page 3
41
Darren Shan
Author of Cirque Du Freak, Demonata, and the Thin Executioner.

Hes going to release his new series called "The Saga Of Larten Crepsley" which is the prequel to Cirque Du Freak. Cirque Du Freak was made into a major motion film
I just love him. His books always enthrall the reader to the very end.
What Darren Shan is a great author how is he not in the top 30?
Author of my favorite book series Cirque Du Freak and Zom-B. - DrRyAn
42
George R.R. Martin
Although in sheer terms, George R.R. martin is not the greatest writer of all time, with authors like Charles Dickens, Shakespeare, and Hemingway publishing many more popular books than him, none of their novels even compare to A Song of Ice and Fire. Martin's series in scope is by far one of the largest of all time, and his creative and non-archetypal take on fantasy rank him even higher than the likes of J.R.R Tolkien. Not only is his work the greatest fantasy series of all time, yet, but for my opinion, it is the greatest drama, combining Shakespearean characters and plays, with Tolkien's fantasy, and an excellent writing style that brings his world to life unlike any. In the end, is still believe that there are a few writers that surpass him because of larger number of well done books, his work of A Song of Ice and Fire remains to be the greatest literary achievement of all time.
I'm quite surprised that George isn't ranked higher. He is not the greatest writer but the way he writes about each character, giving each their own world and background is incredible. It's unbelievable that a writer can think of the world portrayed in GOT. He goes in so much detail of each character and is very creative with the events in the books. He is my all time favorite author.
I expected him to be in Top 10 at least. I don't know much about writing so I'm not going to blabber something I don't know much about. His books has like 1000 of characters, each has a back story, each has its motives. Everything connects. And the best thing is plots, you can't predict whats going to happen next. Love this guy.
George R.R. Martin, I will never forgive you for killing off my favorite characters but the complicated plot lines in your books have driven me crazy (in a good way)
V 10 Comments
43
Anton Chekhov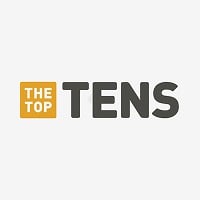 Anton Pavlovich Chekhov (29 January 1860 – 15 July 1904) was a Russian playwright and short story writer, who is considered to be among the greatest writers of short fiction in history. ...read more.
He's the guy everyone else on this list is trying to be.
His stories are really excellent.
V 1 Comment
44
Albert Camus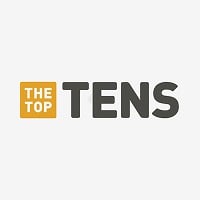 Albert Camus (7 November 1913 – 4 January 1960) was a French philosopher, author, and journalist. He is best known for such novels as L'Étranger (The Stranger, 1942), La Peste (The Plague, 1947), and La Chute (The Fall, 1956). He received the 1957 Nobel Prize for Literature.
A French-Algerian literary mastermind who has crafted such classics as "The Stranger", "The Fall", and "The Plague". This man is the father of the Absurdist philosophy and that mindset factors prominently into many of his works. He had such a way to express thoughts and emotions that so very few had. Highly recommended.
V 1 Comment
45 Michael Ende
46
James Patterson
I'm in love with the books you mentioned. - funnyuser
Middle school series daniel x witch and wizard ifunny and who knows what's coming next!
V 4 Comments
47
Jules Verne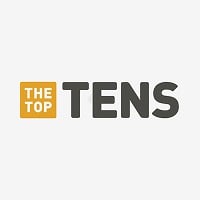 Jules Gabriel Verne was a French novelist, poet, and playwright best known for his adventure novels and his profound influence on the literary genre of science fiction.
This man is the greatest author ever 20,000 leagues under the sea is the greatest book ever written the throw in journey to the center of the earth and the mysterious island and you have the greatest author ever
Voted for him because he's too low for being so influential... The greatest adventure author of all time!
Because his stories are so interesting
He is so good at imagining stuff, that is called the father of science fiction. come on, I know Stephen king is good, but Jules Verne is even more legendary. this guy made the ideas to create a lot of modern day stuff in his books.
V 4 Comments
48
Dav Pilkey
Pilkey should be number 1! He makes the Captain Underpants and Ricky Ricotta books!
Pilkey's new dogman series, Captain Underpants and the Rick Ricotta books are awesome! He could've done more awesome books.
I enjoyed CU as a child for fun, but seriously this is a joke. No, just no.
*scoff*
49
John Grisham
If you have never read a John Grisham book then your are sadly missing out on one of the best crime writer's to ever put pen to paper. His work is beautiful put together to always leave you wanting more and with over twenty books written you won't be left waiting.
best ever! never even heard of most of the rest of these and as you can see by my name I love to read! - luvtoread
Modern Day literature genius. He always manages to capture a reader. - wainboy
An absolute genius; effortless excellence
V 2 Comments
50
Franz Kafka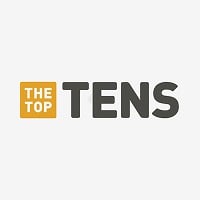 Franz Kafka was a German-language writer of novels and short stories who is widely regarded as one of the major figures of 20th-century literature.
The greatest writer of all: understands and writes life as it is. Combines the bizarre, the surreal, and the existential, with great depth and humour. He is also masterful at showing the human condition in all its absurdity and harshness
An expressive genius. The godfather of surrealism. An existentialist tour de force. Pretty much influenced every great author of modern times. He's easily one of the top 5 greatest writers who ever lived.
Strange, but enticingly so - things aren't explained they just are. Perplexing and masterful.
One of the greatest authors in the human history
V 3 Comments
51 Joan Aiken
52
Enid Blyton
She is the GREATEST writer EVER known. Her stories are thrilling. I cannot believe she is not yet number 1! Everyone has to vote for her because she is amazing!
I love her books so much. One of my favourite books of hers that I have read was, The naughtiest girl in the school. I can't wait to read the next naughtiest girl book! I also love the famous five as well, they are brilliant too! She is definitely the BEST author of all time!
Enid is one of the best authors of all time her best series is defidintly the famous five its so adventurous and always cheers you up so read more books by enid or else you will regret it later
She is one of the the best author in the world. I have read her books like Faraway Tree and Secret Seven and I completely love how she describes the characters.
V 22 Comments
53
Jack Kerouac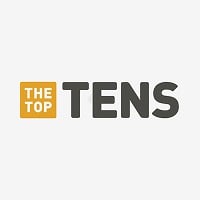 Some of the most beautiful literature I have ever read. He was one of the great beat poets of the beat generation. He wrote some great novels too like On the Road and The Dharma Bums. The writing is very expressive and the prose is spontaneous and lively, I've gotten something pretty close to an orgasm reading his stuff it's so beautiful.
Such a great writer. Definitely should be higher on the list- It is so spontaneous, expressive and deep. On the Road and the Dharma Bums are some of my favorite books- Really beautiful stuff- I don't think I have ever gotten such an emotional response from reading any other author.
Beat Generation Writer revolutionized writing with his Unique Stream of Consciousness style. A rather Odd Writer too in his Abandoning of Traditions and Grammar... He wrote from the Heart...
54
Mary Shelley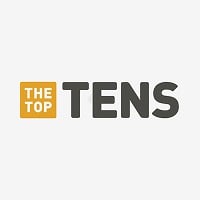 If you like science-fiction, techno-thrillers, or suspense then you must recognize the creator of these genre's. She was also a very strong person from my recalling my literature classes. Her lover was what today we'd classify as a sex offender, during a "vacation" that was in reality more of an enforced isolation from family, that was dismal in weather and attitude she channels it into Frankenstein.
To be honest, I wouldn't have even liked reading with Frankenstein and Mary Shelley.
55
Alexandre Dumas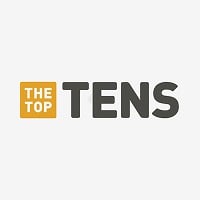 Alexandre Dumas, born Dumas Davy de la Pailleterie (24 July 1802 – 5 December 1870), also known as Alexandre Dumas, père, was a French writer. His works have been translated into nearly 100 languages, and he is one of the most widely read French authors.
Just finished The Count of Monte Cristo yesterday! It was one of those books that I couldn't put down.
This guy wrote the Three Musketeers. All for one and one for all!
I love the Count of Monte Cristo. Its really a great book.
56 David Almond
57
Nicholas Sparks
Nicholas Sparks is one of the best-known writers in America and overseas for good reason: He has written stories that reveal yearning for our most prized possesion:love.
Is there any Sparks' novel that doesn't involve a sailor/soldier on shore leave as a love interest
Oh my gosh what is their not to love? There's romance, action, sadness, tears, and he fills out hearts and sometimes even make us cry and get emotionally attached to his charactes. Why isn't he in the top ten!? Why!?
Ain't all Nicholas Sparks novels all the same?
V 2 Comments
58
Philip K. Dick
Phillip K. Dick is one of the greates authors of all time, hell' of a lot better than Veronica Roth!
This list is a joke. No author of the past 100 years has had a more vivid imagination then P.K.D.J. K seriously? Who votes on these? Her works are hopelessly derivative and she steals ideas from everywhere else. How is P.K. D so low on this list?
59
Emile Zola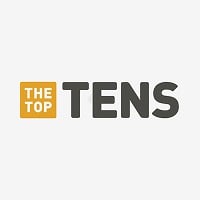 Émile Édouard Charles Antoine Zola (2 April 1840 – 29 September 1902) was a French novelist, playwright, journalist, the best-known practitioner of the literary school of naturalism, and an important contributor to the development of theatrical naturalism.
60
Jerry Spinelli
Jerry Spinelli deserves higher. He has a very talented skill in writing, and he is also good with school stories, like Crash. If you venture in to Spinelli's world, you'll find he is one of the greatest authors in history.
Jerry Spinelli's books are awesome! I've read Stargirl, Love, Stargirl, Maniac Magee, Eggs, Wringer, and Milkweed, and I like them all!
V 3 Comments
PSearch List
Recommended Lists
Related Lists

Greatest Fantasy Authors of All Time

Top Ten American Authors of All Time

Top Ten Most Famous Authors

Best American Authors Songs

Top Ten Favorite Authors
List StatsUpdated 18 Aug 2017
5,000 votes
414 listings
9 years, 202 days old

Top Remixes (55)

1. Mark Twain
2. Charles Dickens
3. Robert Louis Stevenson

Conor12

1. J.R.R. Tolkien
2. Sir Arthur Conan Doyle
3. J.K Rowling

ChrisZimson

1. Stephen King
2. H.P Lovecraft
3. Fyodor Dostoevsky

thisismyonlyvoice
View All 55
Posts
Error Reporting
See a factual error in these listings? Report it
here
.