Top Ten Greatest Authors
celynwelshy
The Contenders: Page 3
41 Michael Ende
42
Bram Stoker
Dracula is cool. Stoker's Dracula could walk in the daytime and he's been in all types of movies ever since.
V 2 Comments
43
Dav Pilkey
Pilkey should be number 1! He makes the Captain Underpants and Ricky Ricotta books!
Pilkey's new dogman series, Captain Underpants and the Rick Ricotta books are awesome! He could've done more awesome books.
I enjoyed CU as a child for fun, but seriously this is a joke. No, just no.
*scoff*
44
Jules Verne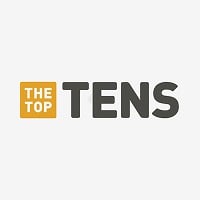 Jules Gabriel Verne was a French novelist, poet, and playwright best known for his adventure novels and his profound influence on the literary genre of science fiction.
This man is the greatest author ever 20,000 leagues under the sea is the greatest book ever written the throw in journey to the center of the earth and the mysterious island and you have the greatest author ever
Voted for him because he's too low for being so influential... The greatest adventure author of all time!
Because his stories are so interesting
He is so good at imagining stuff, that is called the father of science fiction. come on, I know Stephen king is good, but Jules Verne is even more legendary. this guy made the ideas to create a lot of modern day stuff in his books.
V 4 Comments
45
Ray Bradbury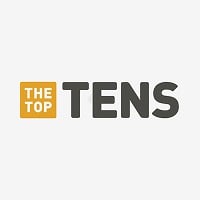 He wrote Fahrenheit 451 which deals with what American society could become. It was truly an influential novel.
A hallmark of incorporating sic-fi and technology aspects into his writing, he knew it was faulty to ignore the progress around him. His best know work is probably the dystopian novel "Farenheit 451" but his collection of short stories compiled in "The Illustrated Man" should be a good read for anyone.
V 1 Comment
46
Franz Kafka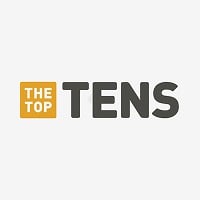 Franz Kafka was a German-language writer of novels and short stories who is widely regarded as one of the major figures of 20th-century literature.
The greatest writer of all: understands and writes life as it is. Combines the bizarre, the surreal, and the existential, with great depth and humour. He is also masterful at showing the human condition in all its absurdity and harshness
An expressive genius. The godfather of surrealism. An existentialist tour de force. Pretty much influenced every great author of modern times. He's easily one of the top 5 greatest writers who ever lived.
Strange, but enticingly so - things aren't explained they just are. Perplexing and masterful.
One of the greatest authors in the human history
V 3 Comments
47 Joan Aiken
48
John Grisham
If you have never read a John Grisham book then your are sadly missing out on one of the best crime writer's to ever put pen to paper. His work is beautiful put together to always leave you wanting more and with over twenty books written you won't be left waiting.
best ever! never even heard of most of the rest of these and as you can see by my name I love to read! - luvtoread
Modern Day literature genius. He always manages to capture a reader. - wainboy
An absolute genius; effortless excellence
V 2 Comments
49
Jack Kerouac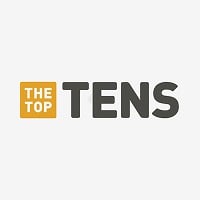 Some of the most beautiful literature I have ever read. He was one of the great beat poets of the beat generation. He wrote some great novels too like On the Road and The Dharma Bums. The writing is very expressive and the prose is spontaneous and lively, I've gotten something pretty close to an orgasm reading his stuff it's so beautiful.
Such a great writer. Definitely should be higher on the list- It is so spontaneous, expressive and deep. On the Road and the Dharma Bums are some of my favorite books- Really beautiful stuff- I don't think I have ever gotten such an emotional response from reading any other author.
Beat Generation Writer revolutionized writing with his Unique Stream of Consciousness style. A rather Odd Writer too in his Abandoning of Traditions and Grammar... He wrote from the Heart...
50
Mary Shelley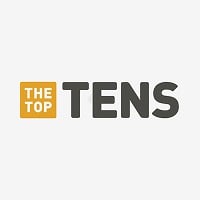 If you like science-fiction, techno-thrillers, or suspense then you must recognize the creator of these genre's. She was also a very strong person from my recalling my literature classes. Her lover was what today we'd classify as a sex offender, during a "vacation" that was in reality more of an enforced isolation from family, that was dismal in weather and attitude she channels it into Frankenstein.
To be honest, I wouldn't have even liked reading with Frankenstein and Mary Shelley.
51
Alexandre Dumas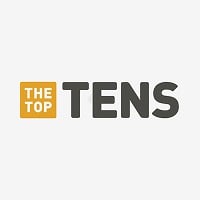 Alexandre Dumas, born Dumas Davy de la Pailleterie (24 July 1802 – 5 December 1870), also known as Alexandre Dumas, père, was a French writer. His works have been translated into nearly 100 languages, and he is one of the most widely read French authors.
Just finished The Count of Monte Cristo yesterday! It was one of those books that I couldn't put down.
This guy wrote the Three Musketeers. All for one and one for all!
I love the Count of Monte Cristo. Its really a great book.
52 David Almond
53
Suzanne Collins
We're talking about the woman who wrote the Hunger Games, the greatest books of all time! She should NOT be 106th. At least in the top ten! If you haven't voted for her then 'May The Odds Be Ever In Your Favour! '
I hate reading but I find myself constantly wanting to re-read the Hunger Games. Suzanne Collins has made me enjoy reading and she deserves to be higher up on this list!
Seriously guys 38th? She deserves to be in the top 10. Who doesn't love The Hunger games, I find myself reading it over and over again. She is the Best!
She's the best! EVER! Sure, Mockingjay wasn't the best book ever but she's amazingly talented; why is she so high up?
V 10 Comments
54
Nicholas Sparks
Nicholas Sparks is one of the best-known writers in America and overseas for good reason: He has written stories that reveal yearning for our most prized possesion:love.
Is there any Sparks' novel that doesn't involve a sailor/soldier on shore leave as a love interest
Oh my gosh what is their not to love? There's romance, action, sadness, tears, and he fills out hearts and sometimes even make us cry and get emotionally attached to his charactes. Why isn't he in the top ten!? Why!?
Ain't all Nicholas Sparks novels all the same?
V 2 Comments
55
Philip K. Dick
Phillip K. Dick is one of the greates authors of all time, hell' of a lot better than Veronica Roth!
This list is a joke. No author of the past 100 years has had a more vivid imagination then P.K.D.J. K seriously? Who votes on these? Her works are hopelessly derivative and she steals ideas from everywhere else. How is P.K. D so low on this list?
56
Emile Zola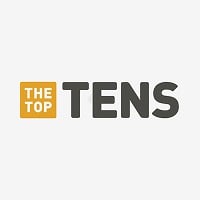 Émile Édouard Charles Antoine Zola (2 April 1840 – 29 September 1902) was a French novelist, playwright, journalist, the best-known practitioner of the literary school of naturalism, and an important contributor to the development of theatrical naturalism.
57 Sage Blackwood
58
Neil Peart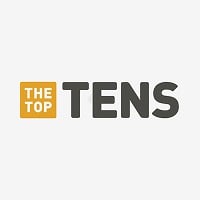 Neil Ellwood Peart, OC (born September 12, 1952 in Hamilton, Canada) is a Canadian-American musician and author, best known as the drummer and primary lyricist for the rock band Rush. Peart has received numerous awards for his musical performances.
I do have to take back my statement somewhat as I discovered Peart has done some writing. Still, he is known mainly as a drummer, and is a great one. I find it hard to believe he is in the top 50 authors of all time, however.
How are we getting musicians on this list? Can we please just disqualify votes if they don't fit the category? Who's your favorite drummer, Agatha Christie?
the greatest and deepest books in history
59
Aldous Huxley
While many remember him for his masterly crafted dystopian novel "Brave New World", the man has so much more to offer from the eclectic "Point/Counterpoint" to his wonderfully insightful "The Doors of Perception". An interesting author with an even more intriguing life.
A Brave New World... Nothing more is needed. Huxley is brilliant. A visionary and a political writer with dark visions of the future and one of sci-fi's best.
Very underrated author. Great books - fuadmondeo
Just saying there is another time he is on here in the top 15.
V 1 Comment
60
Cormac McCarthy
A beautiful and unique wordsmith. Evocative, powerful creator of raw and haunting landscapes of human dilemma.
A master of simple sentences. With a Pulitzer Prize under his belt, I believe he should be a little higher on the list. While he isn't the greatest of all time, he at least deserves to be in the top 50.
V 2 Comments
PSearch List
Recommended Lists
Related Lists

Greatest Fantasy Authors of All Time

Top Ten Most Famous Authors

Top Ten American Authors of All Time

Best American Authors Songs

Top Ten Favorite Authors
List Stats
6,000 votes
417 listings
9 years, 267 days old

Top Remixes (57)

1. Vladimir Nabokov
2. Fyodor Dostoevsky
3. Leo Tolstoy

Danvo22

1. Mark Twain
2. Charles Dickens
3. Robert Louis Stevenson

Conor12

1. J.R.R. Tolkien
2. Sir Arthur Conan Doyle
3. J.K Rowling

ChrisZimson
View All 57
Posts
Error Reporting
See a factual error in these listings? Report it
here
.