Top Ten Greatest Authors
celynwelshy
The Contenders: Page 5
81
Philip Pullman
Perhaps best known for the His Dark Materials trilogy. The first installment The Golden Compass caused controversy over it's supposed Anti-Catholic allegories
V 2 Comments
82
Jack London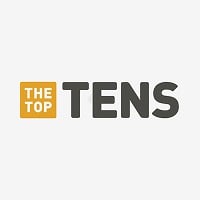 John Griffith "Jack" London, born John Griffith Chaney (January 12, 1876 – November 22, 1916) was an American novelist, journalist, and social activist. A pioneer in the then-burgeoning world of commercial magazine fiction, he was one of the first fiction writers to obtain worldwide celebrity and ...read more.
More accurately, he ought to be depicted as an artist due to the poignant allusions exuded through his masterful writing.
70? surely because people don't know it...
He was a master of the English language. Take this final paragraph from Call of the Wild as an example:

"But he is not always alone. When the long winter nights come on and the wolves follow their meat into the lower valleys, he may be seen running at the head of the pack through the pale moonlight or glimmering borealis, leaping gigantic above his fellows, his great throat a-bellow as he sings a song of the younger world, which is the song of the pack."
83
Michael Crichton
What the heck? 58? You have got to be kidding me.
58?!?!? Wow. Definitely top 5.
The guy is a genius
Go Jurassic Park! This guy should be top 5 at least🐲
V 3 Comments
84
Herge
Tinting man...
One of the most famous of comics.
Please vote for him.
V 1 Comment
85
Neil Gaiman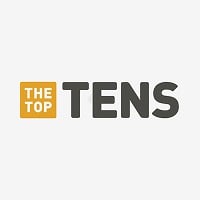 Neil Richard MacKinnon Gaiman is an English author of short fiction, novels, comic books, graphic novels, audio theatre, and films.
Honestly, Neil Gaiman is my favorite. He's so clever, so talented. An amazing author. He either needs to be higher, or the trash authors need to be lower. - NymeriaWaters
HOW CAN HE NOT BE AT LEAST IN TOP 10!?!?!? Graveyard Book and stardust were 2 of my favorite books ever! I know he isn't better than Tolkien but he's at least as good as cs Lewis or JK Rowling (both amazing authors) how did captain underpants beat this guy? He's at least the best modern author.
I know he's not brilliant like shakespear or dickens, or not influentiall like orwell or nabakov, but he's one of the best fantasy writers there is today, and his books will become great classics
86
Enid Blyton
She is the GREATEST writer EVER known. Her stories are thrilling. I cannot believe she is not yet number 1! Everyone has to vote for her because she is amazing!
I love her books so much. One of my favourite books of hers that I have read was, The naughtiest girl in the school. I can't wait to read the next naughtiest girl book! I also love the famous five as well, they are brilliant too! She is definitely the BEST author of all time!
Enid is one of the best authors of all time her best series is defidintly the famous five its so adventurous and always cheers you up so read more books by enid or else you will regret it later
God of children books
V 25 Comments
87
Hans Christian Andersen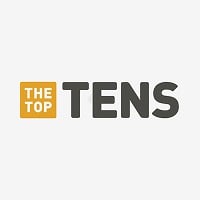 His stories are absolutely amazing. And they have been the inspiration for the movies "The Little Mermaid" and "Frozen".
His fairy tales has several dimensions and can be enjoyed by both children and grown ups.
He takes the 19th century society and puts it on the edge.
V 1 Comment
88 L. J. Smith
90
Mary Pope Osborne
All I read when I was little was the Magic Tree house books. They were awesome. - Alpha101
Read all of them twice or three times.
Ugh. Personally, I felt as if the Magic tree house books were as clichéd and used the same plot again and again as the rainbow fairy magic books. Are they as dumb as they sound? Yes. So is the Magic Tree House Series.
91
Bret Easton Ellis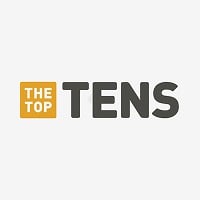 Bret Easton Ellis (born March 7, 1964) is an American author, screenwriter, and short story writer. His works have been translated into 27 languages. He was at first regarded as one of the so-called literary Brat Pack, which also included Tama Janowitz and Jay McInerney. He is a self-proclaimed satirist, ...read more.
One of the most controversial but thought provoking authors ever.
Awesome!
Awesome!
92
Franklin W. Dixon
Didn't expect to see his name here! Is this Chet Morton voting? Or maybe his sister Iola?
93
Haruki Murakami
Just a sheer quality story teller.
Author of the wind-up bird chronicle, kafka on the shore, Norwegian wood...his writing is brilliant, mind-expanding and intriguing.
Seriusly, I can write a comment alike every other comment on every other author but instead I will give you the tip to just read a book. It doesn't matter which book from which author - just read a book. We all got different tastes so what does it matter? It's just idiotic to insult other authors because you believe your author is so much better. Instead we should all who actually read books, read what we like. And if we are to bash on people then bash on those who doesn't even read books becuase they are to incompetent to appreciete litterature wheter form or shape.
V 1 Comment
94
Jorge Luis Borges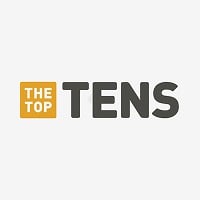 Jorge Francisco Isidoro Luis Borges KBE, was an Argentine short-story writer, essayist, poet and translator, and a key figure in Spanish-language literature.
This low? His writings are so concise, so deeply disturbing. Finishing a single story in "The Book of Sand" or "Doctor Brodie's Report" will send a chill down your spine. He harnesses reality and human nature in the most consice way possible. Kinney? Stephen King? Even Orwell cannot compare to this man.
95
Rabindranath Tagore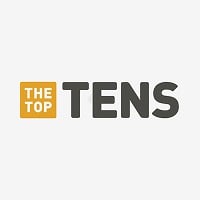 Rabindranath Tagore FRAS, also written Ravīndranātha Thākura, sobriquet Gurudev, was a Bengali polymath who reshaped Bengali literature and music, as well as Indian art with Contextual Modernism in the late 19th and early 20th centuries.
The greatest ever. Yes I say this considering all the other writers who walked this planet. The only pity people these days know so little about this nobel laureates, is because his works are in Bengali. Had he converted all his writings to English (not possible in a life time), he would have been considered the greatest philosopher and writer of all time.
One of the greatest philosopher and writer ever in the world, his every creation is surrounded us in our every step of our life.
One of the finest authors ever to walk this earth...inspired an entire nation..
Why 91!
V 7 Comments
96 Francesca Simon
97
Sigmund Freud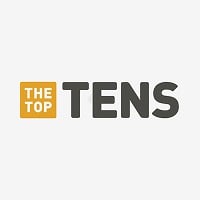 Sigmund Freud was an Austrian neurologist and the father of psychoanalysis, a clinical method for treating psychopathology through dialogue between a patient and a psychoanalyst.
98 Oliver Bowden
99
Ian Flemming
Many of the Sean Connery era Bond films were based off stories by Ian Flemming
Aha, sorry, THIS IS THE AUTHOR OF JAMES BOND. WHY IS HE SO LOW ON THE LIST?
James bond,man, James Bond! He obviously should recieve a higher spot on the list
100 Geoffrey Beevers
PSearch List
Recommended Lists
Related Lists

Greatest Fantasy Authors of All Time

Top Ten Most Famous Authors

Top Ten American Authors of All Time

Best American Authors Songs

Top Ten Favorite Authors
List Stats
6,000 votes
417 listings
9 years, 324 days old

Top Remixes (58)

1. Vladimir Nabokov
2. Fyodor Dostoevsky
3. Leo Tolstoy

Danvo22

1. Mark Twain
2. Charles Dickens
3. Robert Louis Stevenson

Conor12

1. J.R.R. Tolkien
2. Sir Arthur Conan Doyle
3. J.K Rowling

ChrisZimson
View All 58
Posts
Error Reporting
See a factual error in these listings? Report it
here
.