Top Ten Greatest Authors
celynwelshy
The Contenders: Page 5
81
Neil Gaiman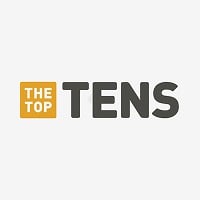 Neil Richard MacKinnon Gaiman is an English author of short fiction, novels, comic books, graphic novels, audio theatre, and films.
Honestly, Neil Gaiman is my favorite. He's so clever, so talented. An amazing author. He either needs to be higher, or the trash authors need to be lower. - NymeriaWaters
HOW CAN HE NOT BE AT LEAST IN TOP 10!?!?!? Graveyard Book and stardust were 2 of my favorite books ever! I know he isn't better than Tolkien but he's at least as good as cs Lewis or JK Rowling (both amazing authors) how did captain underpants beat this guy? He's at least the best modern author.
I know he's not brilliant like shakespear or dickens, or not influentiall like orwell or nabakov, but he's one of the best fantasy writers there is today, and his books will become great classics
82
Hans Christian Andersen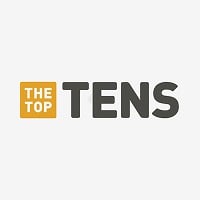 His stories are absolutely amazing. And they have been the inspiration for the movies "The Little Mermaid" and "Frozen".
His fairy tales has several dimensions and can be enjoyed by both children and grown ups.
He takes the 19th century society and puts it on the edge.
V 1 Comment
83 L. J. Smith
85
Mary Pope Osborne
All I read when I was little was the Magic Tree house books. They were awesome. - Alpha101
Read all of them twice or three times.
Ugh. Personally, I felt as if the Magic tree house books were as clichéd and used the same plot again and again as the rainbow fairy magic books. Are they as dumb as they sound? Yes. So is the Magic Tree House Series.
86
Bret Easton Ellis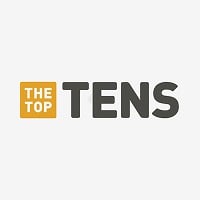 Bret Easton Ellis (born March 7, 1964) is an American author, screenwriter, and short story writer. His works have been translated into 27 languages. He was at first regarded as one of the so-called literary Brat Pack, which also included Tama Janowitz and Jay McInerney. He is a self-proclaimed satirist, ...read more.
One of the most controversial but thought provoking authors ever.
Awesome!
Awesome!
87
Haruki Murakami
Just a sheer quality story teller.
Author of the wind-up bird chronicle, kafka on the shore, Norwegian wood...his writing is brilliant, mind-expanding and intriguing.
Seriusly, I can write a comment alike every other comment on every other author but instead I will give you the tip to just read a book. It doesn't matter which book from which author - just read a book. We all got different tastes so what does it matter? It's just idiotic to insult other authors because you believe your author is so much better. Instead we should all who actually read books, read what we like. And if we are to bash on people then bash on those who doesn't even read books becuase they are to incompetent to appreciete litterature wheter form or shape.
V 1 Comment
88
Jorge Luis Borges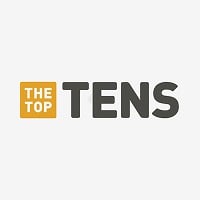 Jorge Francisco Isidoro Luis Borges KBE, was an Argentine short-story writer, essayist, poet and translator, and a key figure in Spanish-language literature.
This low? His writings are so concise, so deeply disturbing. Finishing a single story in "The Book of Sand" or "Doctor Brodie's Report" will send a chill down your spine. He harnesses reality and human nature in the most consice way possible. Kinney? Stephen King? Even Orwell cannot compare to this man.
89
Enid Blyton
She is the GREATEST writer EVER known. Her stories are thrilling. I cannot believe she is not yet number 1! Everyone has to vote for her because she is amazing!
I love her books so much. One of my favourite books of hers that I have read was, The naughtiest girl in the school. I can't wait to read the next naughtiest girl book! I also love the famous five as well, they are brilliant too! She is definitely the BEST author of all time!
Enid is one of the best authors of all time her best series is defidintly the famous five its so adventurous and always cheers you up so read more books by enid or else you will regret it later
Best author ever seen. I read her books like faraway tree and I love it.
V 24 Comments
90
Rabindranath Tagore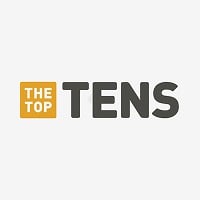 Rabindranath Tagore FRAS, also written Ravīndranātha Thākura, sobriquet Gurudev, was a Bengali polymath who reshaped Bengali literature and music, as well as Indian art with Contextual Modernism in the late 19th and early 20th centuries.
The greatest ever. Yes I say this considering all the other writers who walked this planet. The only pity people these days know so little about this nobel laureates, is because his works are in Bengali. Had he converted all his writings to English (not possible in a life time), he would have been considered the greatest philosopher and writer of all time.
One of the greatest philosopher and writer ever in the world, his every creation is surrounded us in our every step of our life.
One of the finest authors ever to walk this earth...inspired an entire nation..
Why 91!
V 7 Comments
91 Francesca Simon
92 Oliver Bowden
93
Ian Flemming
Many of the Sean Connery era Bond films were based off stories by Ian Flemming
Aha, sorry, THIS IS THE AUTHOR OF JAMES BOND. WHY IS HE SO LOW ON THE LIST?
James bond,man, James Bond! He obviously should recieve a higher spot on the list
94
Jerry Spinelli
Jerry Spinelli deserves higher. He has a very talented skill in writing, and he is also good with school stories, like Crash. If you venture in to Spinelli's world, you'll find he is one of the greatest authors in history.
Jerry Spinelli's books are awesome! I've read Stargirl, Love, Stargirl, Maniac Magee, Eggs, Wringer, and Milkweed, and I like them all!
V 3 Comments
95
Moliere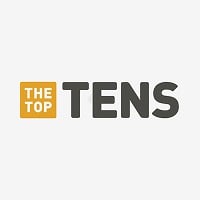 Jean-Baptiste Poquelin, known by his stage name Molière (15 January 1622 – 17 February 1673), was a French playwright and actor who is considered to be one of the greatest masters of comedy in Western literature. He was the official author of court entertainments under the reign of Louis XIV.
In the playwright category as well. Like Shakespeare, should not be on this list.
V 1 Comment
96 Friedrich von Schiller
97
Guy de Maupassant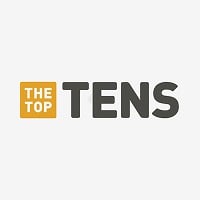 ...read more.
98
Paulo Coelho
Paulo Coelho is an intimate writer about love lost and love found, living in dying and so many other things. Sometimes serious, sometimes humorous, but always profound. He is one of the best.
If you are trying hard to figure out the meaning of your life, then try to read his books. You will be emancipated as you take a tour with him.
I love the way he expressed life in Alchemist. Union of one soul with another through alchemy of love is highest mystic truth.
I think he is the best writer at making beautiful images and incredible scenes in his books and I love him so much
V 2 Comments
99
Rudyard Kipling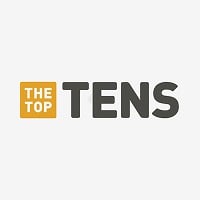 I loved the Just So Stories book, it enticed me, and occupied me. Love Rudyard.
He writes such great stories to me he's one of the best writers
Writer of the Jungle Book, won a Pulitzer Prize and almost a Nobel for literature, his books appeal to children and adults.
100
Jeffrey Archer
What the hell man! 72! I mean he deserves the Top 20 at least. But putting him ahead of people having written only a single book, that's unfair man.
Come on man. You might be joking. He deserves a seat in the top ten
He deserves to be in prison where he already has quite a history.
One pageturner after another, thank you
V 2 Comments
PSearch List
Recommended Lists
Related Lists

Greatest Fantasy Authors of All Time

Top Ten Most Famous Authors

Top Ten American Authors of All Time

Best American Authors Songs

Top Ten Favorite Authors
List Stats
6,000 votes
417 listings
9 years, 267 days old

Top Remixes (57)

1. Vladimir Nabokov
2. Fyodor Dostoevsky
3. Leo Tolstoy

Danvo22

1. Mark Twain
2. Charles Dickens
3. Robert Louis Stevenson

Conor12

1. J.R.R. Tolkien
2. Sir Arthur Conan Doyle
3. J.K Rowling

ChrisZimson
View All 57
Posts
Error Reporting
See a factual error in these listings? Report it
here
.