Top Ten Months of The Year
The Top Ten
1
December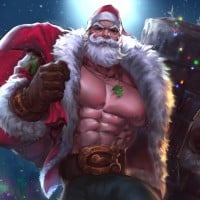 The perfect month for kids here's why. Take a step back, close your eyes, and picture this.

It's a cold morning as December starts, your dreading school but things are starting to lighten up, the break is just around the corner. School days feel more exciting, everyone looking forward to Christmas and hanukiah. Fun events over the weekend ensue, going on a walk in crisp snow ( if you are able to get some) or decorating something. The final week of school approaches and you couldn't be more excited, classes are shorter, you count down the days. Then the last day of school hits. You sit down as you get home and look forward to the break that lies ahead. You can wake up every day with a steaming glass of cider or tea, have fun in the snow, sit by the fire, talk with family, play videogames for 8 hours a day, the choice is yours. Christmas is always a blast, new years is too. The days off over December are far better than summer or spring break because

A. Its long enough to ...more
Living in Australia, December is easily the best. Cricket season has started, it's Christmas time, it's always sunny and hot, it has perfect beach days. I'm telling you northern hemisphere dwellers, December is better here in Straya, so it should be no.1 with daylight at 2.
December is my favorite month. My birthday is on December, plus, Christmas is my favorite holiday, because you get presents and holidays from school, so it's like a birthday and a mini-summer holiday mixed together! Besides, everyone is happier and merrier with Christmas spirit, and everything outside is beautiful during the winter. And you can also have fun decorating your house and a Christmas tree with fab ornaments and curl up in front of the fire sipping a warm, tasty mug of hot chocolate with extra marshmallows or whipped cream. AND you can also celebrate the New Year. I love staying up late and counting to midnight! December is the most exciting month!
December is the best month of all. It is my birthday and Christmas. It is the darkest month of the year, so you get to enjoy the beautiful lights. The snow gleaming in the moonlight is fantastic and Christmas is definitely the best festival of all. Singing Christmas carols while drinking warm mulled wine is pure joy. Sitting by the crackling fireplace on a bitter winter's day is amazing. Spending time to decorate the tree, eat a delicious feast and enjoy the company of other people is superb. Also, you can look back at the year and ponder on all the things you did. December is the best.
2
July

Best month for lying in the sun to get some tan and for swimming in the most turquoise waters of the sea!The July evenings are the warmest and the most romantic of the whole year.
July kinda sucks. The thing is, there's just nothing special about July, maybe except for July 4. The weather is terrible, we didn't go to Myrtle Beach on July last time we went because the weather was too hot.
Living in Australia, there is heaps of rain and cold windy days. It's terrible, you can't enjoy a day at the beach where it is all sunny and warm.
I live in America, so the Fourth of July is this month. I love going to parades and seeing the fireworks. My city also has a festival that we go to where they serve funnel cakes and hot dogs. I also travel to FL this month and it's very fun
3
June

Such a beautiful month. The sun comes out, nature has finished blossoming and it's not way too hot. I'd say that June is like a slice of Paradise.
Everyone likes it because it's the start of summer, I like it because it's the start of Winter. Also Champions League Final. Also NBA finals.
Warm and breezy, just the right temperature (mostly anyways) and everything is green... one of my favorite colors. It's only the beginning of summer, too, so it's generally not too hot. I wish my birthday were in June!
This month is exciting, my birthday happens in june, summer starts in june, sometimes good games or movies come out in june, I also typing this in june lol, but one thing I hate about june since yesterday, that it's pride month. But other than that june is still a great month
4
October

Why is October number 4! This should be number 1 or 2 for sure. Trick-or-Treating so much fun that I can't decide if it is better than Christmas.
okay, I was born on Halloween and I hate it! Mostly because, when I was 8 or so I wanted to have a birthday party and all of my friends said no because they said they would rather go trick or treating.
October has been my favorite month for quite some time. Fall is my favorite season, so September, October, and November have always been close to my heart, plus December since Christmas is my favorite holiday. As I say, "-Ber months are the best months." :) October has it all: perfect Fall days, the creepiness of Fall that is totally awesome balanced with the coziness the season also brings, Halloween (my second favorite holiday), Pumpkin Spice Lattes, etc. September is definitely a close second since it's the first month of the Fall season (plus it's my birth month :) ), but October surpasses it by a little.
I love this month of the year because at this time its moderate kind of temperature due to which I love to hangout with friends. Its lots of fun with cool breeze.
5
May

Honestly the best month. The weather is perfect (not to warm or cold), and allergies start to disappear as well. It leads to summer, but still has the chime of spring, making it the warmest spring month and the funnest. School is a breeze and everyone is slowing down. You can easily sneak in a nice relaxing swing in a hammock or a walk around the park, or you could have a lot of free time to make up for unfinished work. I feel like it is better then June because the anticipation is exilerating, making May be filled with energy. You seem to be in contact with friends more because drama seems to die down by June. My favorite to least favorite months in order:
1: May
2: June
3: December
4: July
5: March
6: February
7: October
8: January
9: November
10: September
11: April
12: August
May is an amazing month in the UK. It hardly rains and is hot most of the time. It's the best month because it is never too cold and never too hot and it rains about 3-4 days in the Uk. It's the month where you can finally enjoy a day in the park or on the beach and is between spring and summer. Spring in the first 20 or so days, then summer the rest. It's the relief of perfect weather. (And it's the month of the champions leauge final if you look football! ) don't forget, in May their is the lovely half term break!
Sweet May is her nickname. I feel really good at this time of year because, the paste of school just calms and relaxes down a lot. It's like you kind of cruise to finish line and kickoff towards summer. I love May everyone is feeling pretty much the same happy and delighted and an adrenaline rush to summer oh yeah! Sweet May.
The best month to be born in. The weather is not too cold or not too hot, it's perfect, and it barely rains. Also, there are some fun fairs that go on in May.
6
August

You know, for the go back to school month it was never all that terrible, and the weather is still good, and part of this month is still made up of vacation time which can be fun. Two years ago, I went to London in August... it was wonderful.
I really don't like August just because of the weather, Where I live in August it gets up to 100 degrees, with a feel like temperature can be up to 102 degrees or worse 110 degrees for the entire month.
August Adventures
by Dale Colbert

The American author and illustrator's favorite month is August, because it means the demolition derby, and it's a part of who he is. August-Man is a friendly robot, who drives a demolition derby car and always wins the derby. The eighth month of the year is the only month that doesn't have any American holidays.
This is the best month! You can just go to the beach, go to a swimming pool, because the weather is warm enough for you to go! I was born in this month, August 27, 2003
7
April

I'm born in April and I love this month because the weather is finally going from crappy to good. Also I share birthday months with lots of celebrities.
I like this month because...
-I was born on that month ( April 28th, 2006 )
-April Fool's Day
-National Weed Day
-National Blueberry Pie Day ( the same day as my b-day )
1. April: come on! Weathers amazing, plus Easter!
2. December: Christmas y'all! Snow's pretty fun but slush can be annoying.
3.October: My birth month and Halloween
April... ahh just even the name sounds lovely and beautiful, When I think of springtime and all things going well season I think of the month April... Also I was born April 6. Another thing is that the birthstone is the diamond
8
March

This used to be a great month, now it's more... okay. Easter is a thing - which I prefer to celebrate in a more atheistic way, but it's still great - and a good portion of my former friends celebrated their brithdays then.
March is pretty neat. The weather starts to warm up a bit as spring approaches but you still get a few snowstorms to send off the winter season. You get holidays like St. Patrick's Day and sometimes Easter and it is also Women's History Month too.
March is THE month for skiing, there's still a lot of snow and it's warmer. And when skiing season is over, you start crying, but at least Spring is coming, and the end of the school year gets closer...
March is awesome. It is the partrt of the year after miserable winter you can finally look up to saying," Oh, it's spring! " Plus, you have Easter this year, St. Patricks Day, and SPRING. Plus March 3 is my b-day. <(o-o<)
9
November

December is coming up and Bonfire night is a thing. It is freezing, but its easier to put on layers than take them off, especially since there isn't a limit on it.
Sorry for all those people born in November, but for me I HATE this month. Worst month of the year. In Canada, where I live, November is the month where all trees have no leafs, and it looks like all of them are dead. Add that to the fact that there's not snow yet, and it's the month where you always wait for Christmas, Winter and December coming.
You want a fun fact? When your parents had sex, you were born 9 months after. So for all of those who were born in november, it's because your parents had sex at Valentine's Day (9 months before). So sorry for people who were born 14th November :P (This might also be the reason a lot of people are born in November.) Sorry...
In Texas at least, the weather is the most beautiful thing in the world. I can't get enough of it and feel so much nostalgia for it. One month I'm happy to be in Texas.
November is my favorite month ever! Who doesn't enjoy eating all the candy you got Halloween? And when your done with that, you get to chow down on a huge feast with family and friends! And don't forget the thanksgiving specials! And what is really great is how awesome it looks outside and feeling of the time you went raking with your parents (although you mostly jumped in the piles of leaves LOL). And it's the time of year to wear autumn clothes like boots, cute jeans, tights, scarves, and sometimes even the cutest of fall dresses!

This is the best month ever, man.
10
January

January is indeed a beautiful month. It starts with new hope, new dreams and new goals. It's the first month so make it a beautiful, hopeful, fun start of your new year. It's damn good.
I live in Australia and it's summer in January. Also it's my birth month and I LOVE it. If you don't believe me, go to Australia in January. Because the seasons are other way around.
Only month in calendar that starts with fireworks. January is the mother of all months, suck on that. And yeah Happy New Year!
Damn straight this is the best but who put this month 12, are you kidding me, January is the best. Hell with June.
The Contenders
11
February

February should be a lockdown month since 2021. It's cold and freezing but not staying home. February should be a confirmed month for quarantine and staying home by US government!
I love February a lot. The name is great, it's way better than January, and it's the month before March. Valentine's Day is one of the best parts of this great month.
February is the second worst month. It is freezing cold, with no signs of spring. With the lack of sunlight, you get loads of illnesses. It is a month where you break all your New Year's resolutions. It rarely snows, but it just rains and rains and rains. It is grey, cloudy and there are icy gales, but no snow. The first flowers don't cheer you up, because it will be ages before the warm weather actually arrives.
This is a great month with a half term where you can maybe go on a holiday for a week and in this month all the outdoor parts of the theme parks open up again. You may even see some flowers or blossoms growing up again. Just stay positive in this month and you will be in March in no time. Plus if you have a birthday in this month. February will be even better.
12
September

September is nice. Warm but not too warm, and though there's nothing I recall being special about it, I actually never minded those first couple months of school because they were usually interesting and not as stressful as the latter ones.
Everyone hates September in the northern hemisphere, probably because of school, but it's actually my second favourite month. Mostly because of my birthday and play-offs in Australian Football.
Sad. September is my birthday month, and I think it is pretty underrated. The only thing I hate about it is going back to school...
September is the month when school starts. It doesn't look fun, but it's the month where you have the chance to get new friends and meet new people. It's a new school year where a lot of opportunities awaits you. Weather is pleasant, but not as hot as the previous months. School at the beginning of the year is fun, there's not a lot of homework and exams. But when October starts, things get worse...