Top Ten Rugby Union Teams
The Top Ten
1
New Zealand
New Zealand thrashed Ireland in the quarter finals at RWC 2019. I don't know what the Irish have been sniffing lately thinking that Ireland are the best.
New Zealand are the best and their current team will make sure they will be placed number 1
Not even close. The northern hemisphere teams will once again get served some humble pie from the south at the world cup
Best team in the world, no question.
Yeah boys! We gonna get it this year
53 Comments
2
Ireland
Ireland is best in the world
Ireland has beaten New Zealand before so Ireland is better
COME ON IRELAND COME ON YA BOYS IN GREEN
All blacks are brilliant and I respect that but they should not be number one. Ireland are absolutely the best team on earth for the reason is that they are getting better with each match they play. This is a fact that nobody can deny. To any kiwis out there, you must accept the fact that you are not the best team in the world. Of course it is ok to support your national team but Ireland are going to get first place in the world and on this website...COME ON THE BOYS IN GREEN!
20 Comments
3
England
England sucks
These comments are just hilarious. Even though England beat NZ (suck on that) NZ are hands down the best team purely down to consistency. England are defintely second though!
England is crap. nz will win because they just beat south africa 23-13
England should be number 1. New Zealand will not win the world cup.
22 Comments
4
Wales
They won England so Wales must be third and I'm from England and I say Wales is better

1.wales
2.new Zealand
3.ireland
There sick at rugby
I love how they play and I want to play for them when I am older
Unbeaten for 12 games surely third. just bet england fam
Better than England
14 Comments
5
South Africa
South Africa is the best team out there
SA best team ever we should have won against them when it was a draw barett kicked the ball 2 metres when he take penalty we number 1 not 5 we will win RWCJAPAN2019
We no. 1 not 5
I am from South Africa, South Africa rules rugby

Gooo South Africa
29 Comments
6
Australia
Better than New Zealand
Australia have won the roc TWICE!
how many titles have wales won? hmm? 0! how are they infant of us
How the hell is England, Scotland and CANADA infront of the wallabies? thats just ridicuouss. - ilovesydneyfc
Um
Canada = 0 world cup wins
England = 1 world cup win
Scotland = 0 world cup wins
South Africa = 2 world cup wins(Tied best team)
New Zealand = 1 world cup win
Ireland = 0 world cup wins

AUSTRALIA 2!

20 Comments
7
Scotland
Going to beat Australia with no biased refs and we're going to win the World Cup
Scotland forever mark my words we will be number 1 soon
scotland are getting better by the day
before you know it we'll be #1
Go scotland! Son we 'll gave beaten New Zealand
1 Comment
8
Argentina
The fourth great just behind NZ, South Africa and Australia
A fantastic team and by far the best America has to offer
The Pumas are currently number 4 at the official ranking.
Yes the Pumas are getting a lot better thru the years, I think they deserved to be on the top 10 I'll say they are on top of France. They are the number 8 in the worl!
1 Comment
9 France
10
Italy
This is wrong canada is not number 10 italy is not here south africa is number 3 not 6 honestly this website is wrong I'm a massive fan of rugby union and sevens this is obviously this is complete rubbish
Honestly people Ireland is the best well 2nd best
This team should be in Canada's spot. They beat Ireland and France in 2013
The Contenders
11
Canada
I agree Canada should not be in the top ten, but they should be in the top 15. In the world rankings, they are above the USA.
Do they play rugby
Is the best rugby country is america
12
Fiji
Fiji should def be in top...the world knows fiji for rugby
Their the kings of sevens, they should surly be in the top 10 for suree.
Best pacific islands team of all time. Some of the greatest players ever. Should be at least in the topten.
Fiji is known in the world for rugby
13
Japan
I really thought Japan would be a lot higher in the rankings. They made it to the quarter final. Four teams I see in front of Japan they didn't make it.
Japan beat Ireland so they should be in 7th
New Zealand is better than japan. Nah Japan is the best team in the world kids
14 Romania
15
Georgia
best team
Atm we are 14th in ranking, so lets be fair
I don't go for Georgia but they are better than this!
17
Tonga
At least we are on top of samoa...
Beasts, they should be higher
How come Tonga is behind Zimbawe and Poland,with all due respect to these two nations?
Ps:i'm not grom Tonga
18
Zimbabwe
At least 2nd in Africa
In my opinion they are 5th in the world
How is Zimbabwe behind South Africa?
Ahead of Zimbabwe are New Zealand, Australia, Fiji, Tonga
They are all pacific islands.
19 Switzerland
20
India
Indian is trying is ways hard to get into the world rugby format. Army India is the best team of India.
21
Netherlands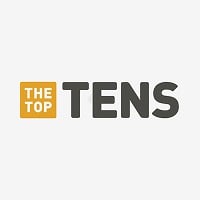 22
Kenya
Kenya is one of the best
23 Spain
24
Samoa
Love them and all but they need to step up and do better - Commitdie224
25
Bangladesh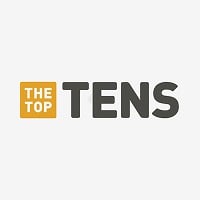 Bangladesh, on the northern coast of the Bay of Bengal, is surrounded by India, with a small common border with Myanmar in the southeast. The country is low-lying riverine land traversed by the many branches and tributaries of the Ganges and Brahmaputra rivers.
26 Chile
27
Namibia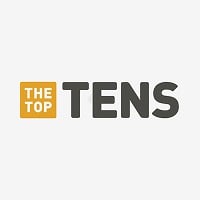 Namibia, officially the Republic of Namibia, is a country in southern Africa whose western border is the Atlantic Ocean.
28 Wellington Hurricanes
29
Lesotho
Amazing the play exelent with them balls
It's awesome Lesotho can really play very well
It's great
30
Austria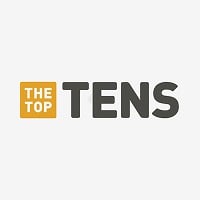 Austria was Celtic (Hallstadt) then as Noricum, part of the Roman Empire, Alaric, who took over Rome, studied at a monastery near Vienna. In the Middle Ages, the Holy Roman Emperors moved to Vienna, then Austria became separate. Medieval documents from Eastern Europe as far as West Ukraine were often ...read more.
31
United States
Best Country in the World, Rugby isn't as good but were getting their. Merica forever.
Highland rugby is the greatest.
Better than everyone else
32 Poland
33 Germany
34
Russia
Up coming team with plenty of power, speed and strength. This makes them hard to stop and solid in defense.
35
Sweden
Rugby is growing very fast in Sweden. Their u16 team beat Irelands and Sweden is a very wealthy/healthy country. Sweden has a very cold climate and swedes are used to playing in extreme conditions.
36
Palmerston North
Yeh we the best yah
37
Christ Church Crusaders
There pretty good
38
Portugal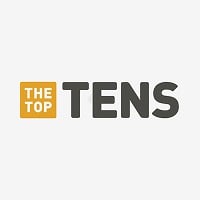 Portugal (est.1152), officially the Portuguese Republic, is a country located mostly on the Iberian Peninsula in southwestern Europe. It is the westernmost country of mainland Europe, bordered to the west and south by the Atlantic Ocean and to the north and east by Spain. Its territory also includes ...read more.
39
Bath Rugby
"Greatest team of all time" the Western Gazette
BAdd New Item