Top Ten The Strokes Songs
biscuits
The Contenders: Page 2
21
Taken for a Fool

What's wrong with this messed up list?!
Machu Picchu, Taken For A Fool, Take it oe leave it, Trying your luck... All these song should be in the top ten!
I love this song by the way...
Don't know if it's the best but it's the most catchy of the strokes just after last nite. For that it deserves to be in the top 5: reptilia, yolo, someday, last nite, machu pichu and (ups they just have so many great songs) taken for a fool. :P The strokes are the best band on planet earth.
Best strokes song for far!
"Monday, Tuesday is my weekend! "
V 3 Comments
22
Soma

I love the part when he yells. this and the modern age were my favorite part of the album - guest1
It's a song about drugs. Of course it'll be good
There's just something about this that's upbeat and sounds
Fanstastic!
23
Meet Me In the Bathroom

Maybe not their best but definitely one of, should be in top 5 at least
24
Welcome to Japan
Absolutely wicked lyrics and amazing instrumental work
One of the best songs from Comedown Machine!
The modulation and drive is incredible
Um this is such a welcoming song how can anyone hate it it made me feel proud to dirve a lotus
25
I Can't Win

I know all the strokes songs and this one remains my favourite. The guitar sounds like its crying in the solo. Julian puts so much emotion into his voice
The best New York groove. All the parts are just so smooth. Such a cool song!
Move this up, people.
26
Ize of the World

The words are absolutely brilliant. The things that Julian sings really make you think. The way that the music builds up into the chorus and the delivery from all parts of the band puts it over the top. Best Strokes song hands down.
Disclaimer, The Strokes are my favorite. I love music in general, though, and have been to at least 25 concerts in my life. That being said, this song blew me away more live than any song I've ever heard live, period. Absolutely killer buildup to the very end (which blew up part of my left lobe) only to end abruptly. Amazing.
Despite it not being instantly catchy as their more pop-friendly songs, this one grows on you. Really nice guitars and dynamic drums. The chorus makes this song peak. The contrast between the powerful and loud instrumentation, and Julian's sad and hopeless singing and then a powerful scream like he burst into a tantrum. Brilliant.
Absolutely killer lyrics with a nice guitar riff best strokes song by far
V 9 Comments
27
One Way Trigger
This is my song of the day, absolute perfection. Julian belting his heart out is amazing first and for most. The song brings a unique chorus pattern even for a band that already paces themselves so uniquely. Just an all around great song.
Their latest song but its up there with some of their best.
How is this song so low! Top 10 at least.
I can't explain why I love this song above the others
V 2 Comments
28
Under Control

I was about to vote for Someday, 12:51 or Reptilia, but Under Control surely should be higher than 20! The stop-and-start structure of the song, the echoing drums just before the verse, the mellow and sweet solo, and the softly sung lyrics... it's just the perfect rock ballad. Definitely one of Strokes' finest moments and heavily underrated.
This song really helps me in times of stress and need. I can definitely relate to it. Whenever life seems to be falling apart, I just have to put on a smile (whether it be fake or real) and say that everything is under control, even though I know that it's out of control. This song channels my feelings in a brilliant way that I never could. Have you ever felt like a song was written just for you? I feel like this one is mine.
Some songs you can hear, and they sound really great. This is not that. I feel this song with all five senses. When I hear it, I just take a minute to absorb every word. Julian Casablancas has a voice that takes me to another place, and a very good place, too.
This is one of the Strokes' most underrated songs. The mixture of chords and vocals make this song so catchy; and do you know anyone that can sing that low?
V 6 Comments
29
Razorblade

The guitar in this song is simply amazing. How is this not higher. The vocals and lyrics are also spot on.
How can this be so low? It's a bloody masterpiece!
Phenominal! Come on, this is rated so low! So catchy, very underrated song.
Underrated song..come on guys
30
Life is Simple in the Moonlight

Great lyrics and I love the guitar solo part too. Its amazing! This song must be in the top 10. My fave song in Angles.
Great chorus, I can listen to this song for the rest of my life
That good good dank dank
D: The best Strokes song for me D:
V 1 Comment
31
Games

32
I'll Try Anything Once
This song is beautiful, and is the original of You Only Live Once. Its interesting to hear how they are ultimately the same song, but are the polar opposites of each other.
Oh my, favourite song, I don't even care that's it's a demo. Nice and slow. The lyrics open you're eyes.
This song is simply beautiful live
62? What the F! Not enough true fans.
V 3 Comments
33
All the Time
A very good song with a nice and fast flow. A faster flow (without being Punk or Metal) than a lot of their other songs have. Although all Strokes songs are good, too.
A song that belongs in the top 10. Not overproduced - not too much reduced. Perfect.
Not my favorite song from The Strokes but I want it to move up on the list.
I like the lightness of the song, nice.
V 2 Comments
34
Happy Ending

My favourite song from comedown machine. Simply awesome.
Oh my goodness, this song should be so much higher. Best song off Comedown Machine. And the chorus is so infectious. Babehh!
35
Call It Fate, Call It Karma

Can I waste all your time here on the sidewalk, can I stand in your light just for a while, I waited around-oh no, I made up more time watching you... WHAT IS WRONG WITH YOU
It is so sweet! So soft, it really stands out from the rest.
Second favourite Strokes song ever
Um is it fate or is it karma that this song is so low on the list?
V 1 Comment
36
Slow Animals

Not a fangirl, a guy here actually, and I love this song. Julian is the father of a baby girl now, and understands the things that will come along as she gets older. This is the perfect song to describe every father who wondered, and were cautious about their little girl. Staying up late till their baby came home, this song is just the perfect description. I truly like their new album.
37
Oblivius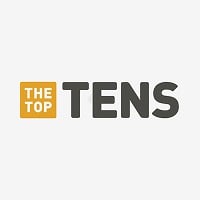 The best track on Future Present Past, hands down.
A really good tune, belongs into the list.
Great guitar harmony. I love it. - ehinan
A nice present - in two ways.
V 1 Comment
38
Red Light

The guitar-work in this song is too genius to put this at 38. - PeterG28
Best song of the worst/second worst album
This song is just so sweet, like 'all the girls could never make me love them the way I love you' man that is sweet af
39
You Talk Way Too Much

40
Chances

Most meaningful song of the new album, such heart and passion in the lyrics and melodies
One of the best songs by The Strokes definitely should be in the top 10
Great song deserves to be higher
How is this not higher
PSearch List
Recommended Lists
Related Lists

Best Songs From The Strokes's Comedown Machine

Best Songs From The Strokes Is This It

Best Songs From The Strokes's First Impressions of Earth

Best Songs From The Strokes's Angles

Best Songs From The Strokes's Room On Fire
List StatsUpdated 22 Sep 2017
4,000 votes
66 listings
9 years, 262 days old

Top Remixes (33)

1. Reptilia
2. New York City Cops
3. Automatic Stop

Quart

1. Automatic Stop
2. Welcome to Japan
3. Barely Legal

PeterG28

1. Meet Me In the Bathroom
2. Hard to Explain
3. Take It or Leave It

CaliSun88
View All 33
Posts
Error Reporting
See a factual error in these listings? Report it
here
.