Top Ten Worst Cartoons Ever
Stephen2
The Contenders: Page 12
221
Teenage Mutant Ninja Turtles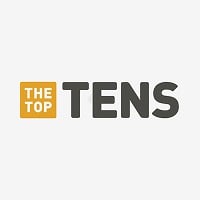 Extremely annoying and dumb. I always hated this show, and it deserves to be on this list. Good job, to whoever made this list. Too much pizza, too much turtles, and too much stupidity. What is the point of this show? It isn't even funny.
This show always sucked it was never good it's so dumb and stupid and Mikey is so dumb it's not even funny and I'm shocked if someone actually likes it. It's 100% stupid - PatrickStar
This show is for 35 years
Right so interesting
V 9 Comments
222
Wander Over Yonder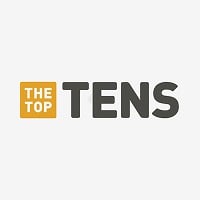 ...read more.
I finally found this show on the list after searching through eight pages. Why is this 157? Because nobody cares. But what is Wander Over Yonder? It's about this creep named Wander who attempts to be everybody's friend. He is annoying and his friend requests won't always be accepted. HE NEEDS TO LEARN THAT LESSON. In one episode, he went in an abandoned ship and met this ugly pair of lips with spider legs and sharp teeth. Its name was Captain Tim. Wander kept on treating it like a baby, but it was so bad, Lord Hater took it from him. Wander then said he was going to miss it. Wow! It got cancelled after two seasons. I think I've said enough. - Target
The Same Person Who Made This Also Made The Powerpuff Girls And Foster's Home For Imaginary Friends. And This I Don't Mind.
I love this show! Please give it at least some respect! It is not as bad as you think! Hey, it's better than Sponge Bob! I'm just saying'! - ShadowSwashy
THIS SHOW IS AWESOME
V 16 Comments
223
The Day My Butt Went Psycho!
The show's name made me crack up. How can your butt go psycho? I can already tell from the title that this show is bad. - Target
The books where weird enough...
This should be above bread winners
This show is really disgusting. There are butts that actually can go psycho and these butts have popped from the humans' butts. Yuck! This show must be banned. All of these episode include like stinky butts, farts, poops, diapers, plungers and more! They have also changed the movie title into a humiliating name for that episode etg. 'Batman vs Superman Dawn of Injustice' into 'Butts vs Zack Dawn of Injustice', 'Man of Steel' into 'Bums of Steel' and 'Gladiator' into 'Glutiator'. I mean, come on, all of these all of these voices are SUPER DOOPER annoying. They even wrote books 'The Day my Butt Went Psycho' with a disgusting front cover. And it was all by the author of the stupid butt cartoon, Andy Griffiths. And by the way, next time this cartoon must be enriching with some decent stuff in it. I JUST WANT TO SEE IT.
V 4 Comments
224
Two More Eggs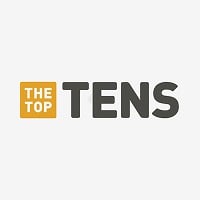 Two More Eggs is a series of animated shorts produced by The Brothers Chaps for Disney XD's YouTube channel under the production company Citywide Hoop Champs Inc. in association with Disney Television Animation. The Brothers Chaps were well known as the makers of Homestar Runner.
It's so weirdly terrible, never bothered to watch it after one short. - Anonymousxcxc
So annoying! - Nirocart
225
The World's Greatest Super Friends
Never knew this show was ever made
V 3 Comments
226
Mighty Magiswords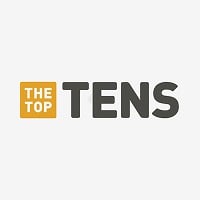 Mighty Magiswords is an American Flash animated fantasy-comedy television series created by Kyle A. Carrozza specifically for Cartoon Network Video, being as the network's first online original series.
Horrible animation - Cartoonfan202
This show is the definition of unfunny
Too bright, too fast, and just a waste of time and money
227 Bludgeoning Angel Dokuro-chan
228
Kappa Mikey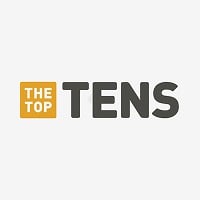 Kappa Mikey is an American animated sitcom created by Larry Schwarz. The show is Nicktoons Network's first original half-hour series, bought during the same period as other Animation Collective series such as Three Delivery and Speed Racer: The Next Generation, as well as Flash shows from other studios, ...read more.
This show is just all around bad. First of all, it's not funny. Second of all, it's stupid. The characters all act like retards, and it relies WAY too much on toilet humor. I absolutely loathe this show.
Nobody watched this show and nobody remembered it.
This is Nickelodeons way of combining family and Pokemon
Should of been called "Krappa Mikey"!
229
PopPixie
These pixies isn't cute. Worst characters. Outfits were ridiculous. Worse than Winx. I hate this show very much.
I hate PopPixie! I love Tom and Jerry, SpongeBob, Yogi Bear, Top Cat, The Flintstones, Rugrats, The Thronberries, Simpsons, Family Guy, Scooby-Doo, Looney Tunes, Dexter's lab, Johnny Bravo, even the Jetsons! These cartoons were great but this PopPixie should be number #1 worst cartoon ever!
This show sucks. Even this is the ripoff of the Winx Club. Phineas and Ferb and Poppixie should switch places.
Death. Just death.
V 14 Comments
230
Lazy Town
Its really creepy the only two real life human is the pink girl I thing stephanie and the gym guy
This isn't a cartoon! But I agree, it's a bad show.
Not a cartoon but its for children under 5.
I like this show but I think the earlier episodes were really not the best it got better as it went on. - Tayxd123
V 6 Comments
231
The Wonder Pets
This should be on 1! - ConorDooley
Pretty good and educational.
Not bad at all
Derses a spinoff at least
232
Pocoyo
I'm 9 too! I used to love this show ;-;
Pocoyo is a stupid kids show I'm 9 and I feel like puking afer seeing it
Pocoyo is a show for Autistic Children,My Little Brother is autistic and this is his favorite show! He is 7 and he can't even talk! So if you hate Pocoyo you hate Special Ed. Children
I hate it onloy on nick jr
233
Monsters vs Aliens
I don't like the things about the aliens
I like this show very much pretty good
234
Stone Quackers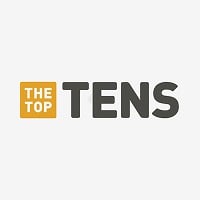 Stone Quackers is an American animated television series created by Ben Jones. The series premiered October 27, 2014 on FXX as part of their Animation Domination High-Def block.
How the heck did this get excused from the top ten? This show is TERRIBLE! - RalphBob
235 Kung Fu Dino Posse
236
Star Wars: The Clone Wars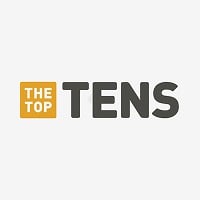 Star Wars: The Clone Wars is an American 3D CGI animated television series created by George Lucas and produced by Lucasfilm Animation with the division Lucasfilm Animation Singapore, Lucasfilm and CGCG Inc.
Far better than Star Wars: Rebels. - DieGedankenSindFrei
237
DC Super Hero Girls
This show sucks! Half of the characters don't even exist in the dc universe!
Batman v Superman is far from being the worst thing DC has ever put out
I actually like this show, there is nothing bad about it.
238
Lego Nexo Knights
Garbage I hate Lego shows - Wudzer
239
Bordertown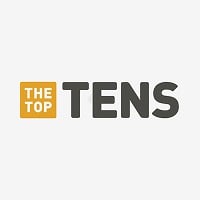 240
Bunsen is a Beast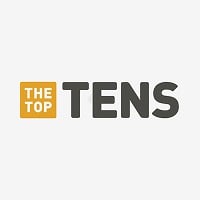 Busen is a Beast is created by Fairly Odd Parents creator Butch Hartman. The show tells about a monster named Bunsen who goes to a human school and has many adventures.
What?! This cartoon is great
Excuse me WHY IS THIS HERE - growlbunny
PSearch List
Recommended Lists
Related Lists

Top Ten Best Cartoons

Best Nickelodeon Cartoons of All Time

Best Cartoons In India

Most Overrated Cartoons

Best Adult Cartoons
List StatsUpdated 16 Oct 2017
9,000 votes
755 listings
8 years, 264 days old

Top Remixes (142)

1. Future-Worm!
2. MAD
3. Mickey Mouse Cartoons

Bestbasebeast

1. Breadwinners
2. Caillou
3. Sanjay and Craig

Turkeyasylum

1. Fanboy and Chum Chum
2. Breadwinners
3. Angela Anaconda

peaceswagtv
View All 142
Posts
visitor
Scarred For Life: RWBY Chibi
Ultron123
Error Reporting
See a factual error in these listings? Report it
here
.