Top Ten TV Shows for Teenagers
1
The Vampire Diaries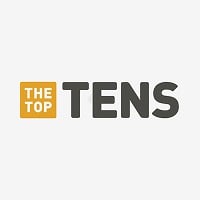 The Vampire Diaries is an American supernatural teen drama television series developed by Kevin Williamson and Julie Plec, based on the popular book series of the same name.
I used to hear all my friends talk about vampire diaries and I never actually thought it would be good but then when I watched an episode of vampire diaries and I couldn't get off my computer. It is so addicting. I watched 3 whole seasons in 2 days. That's how amazing it is. And it always leaves you on a cliffhanger which makes you want to watch more and more. Now we all have to wait until october 11th to watch the fourth season and every time I think about how long I have to wait I think about Damon and I cry. BTWm Damon is the BEST character ever. At first you'll like Stefan but you'll see that near the end of season 1 you love Damon. He's hilarious. Man, why does it have to take so long to come out? Oh and my favorite episode is season 3 episode 19 - damon&elena.
I love the Vampire Diaries! It is always full of Humor, Drama, Mystery, Thrill, Horror, and ALWAYS leaves you with a cliffhanger, I think this T.V. show is the BEST one around because its magical )
I usually never watch American shows but TVD changed my life, I love it. There's this thing about TVD that other show don't ever have: TVD developed romantic relationships that I thought was impossible at the start of the show, but TVD has this magical thing that makes anything work, whether its shifting personalities of characters up a bit or making situations so that if these characters end up dating each other, it'll be so romantic even if you thought itd be weird at the start at the show. To be honest I've hated all characters on the show at least once, n I've loved them a thousand times back, all the antagonists who you wished never existed before, TVD later on always shows a soft side to them that makes you feel like every bad thing they did was reasonable. Villains can never exist in TVD without you loving them someday, no matter how bad they appear to be at the beginning or at some point of the show.
This show is unbelievable. If you listen to people arguing and shouting about the show and think 'what a stupid show', don't. I used to be like that. The first season was what some of my friends thought as of as slow but then it really got going - I disagree but if that's the case for you KEEP GOING. Every character is an individual and you will have such strong emotions for each one. Hatred. Love. Guilty Pleasure. And just because there are vampires DO NOT THINK this is like Twilight or Teen Wolf because it's no.2 here for a reason. I watched FIVE seasons in ONE week and now I have to wait a whole week for the next one to come out. Such surprising stuff happens, crazy stuff that is eventually explained, but at the time, you are screaming your head off. This is great as some shows I watch, they're a bit weak storylines and slightly predictable but NO. This will make you laugh and cry within seconds of each other, truly messing up all emotions. I don't know a single person who has ...more
2
One Tree Hill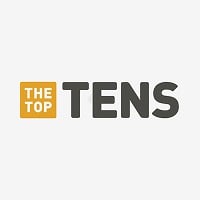 One Tree Hill is an American television drama series created by Mark Schwahn, which premiered on September 23, 2003, on The WB.
After three episodes you will spend the rest of the year looking for a show almost as good as this one. It is on net flicks too. You will like it if you also like life unexpected and psych, because those are my three favorite shows.
One Tree Hill should definitely have a higher rating. The show inspires so many teens including me. I fell in love with the stories behind the characters and the chemistry all of the characters have with one another. All nine seasons were brought together with love, laughter, and tears. You definitely won't find another One Tree Hill out there. #1 Show for Teens in my opinion by far.
This show inspires me so much, and makes me believe in myself. Its funny, sort of realistic, displays all kinds of emotions, and all the characters are amazing. Best show I've come across all my life
After you watch a few episodes you can't let go, I fell in love with the characters and the storyline. When you've seen the whole series you'd wish its would had gone on forever, you'll try to find shows that are like this but you'll never find one just like it. If you'll watch it, you'll never regret it and your life will change forever.
3
The Secret Life Of The American Teenager
I love this show.. Made cry and feel young again.. I just want to react on too much used of the word "sex", really wish you could lessen it, it's irritating sometimes, the characters seems to say it every 5 mins so please lessen it. Thanks

I really like this show but I don't like how the characters are always talking about sex and are always in sexual situations. I too, think that they should lessen how much the characters are talking about it, I find it kind of annoying!
I personally love this show it has real life situations in perspectives of many different situations and family crisis'. It's a really amazing show. Yes it does talk about sexual relations quite a bit but isn't that what most people talk about in high school anyway? Not that they should. I highly recommend this show. It has a lot of life lessons. It taught me a lot and it also helped me better understand that there is always two sides of a situation.
The Secret Life of the American Teenager is the best show I have ever seen! I watched all of the episodes on "w. Watchseries. Eu" in 2 months! The characters are great, with great personalities. You get attached to them very easily and just when you think nothing else can go wrong, another "dramatic" thing happens... I'm happy this show is rated #1 because I think it's incredibly good!
4
Drake & Josh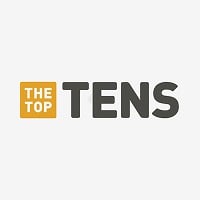 Drake & Josh is an American television sitcom created by Dan Schneider for Nickelodeon. The series follows the lives of two teenage boys with opposite personalities, Drake Parker (Drake Bell) and Josh Nichols (Josh Peck), who become stepbrothers. Both actors previously appeared in The Amanda Show along ...read more.
its a cool show I'm sad they stopped airing though
Drake and Josh is awesome. No denying it
Great show. This show is good for families, teens, and many more people.
Drake and Josh ar
How about Zoey 101, that was better because it had no laugh tracks distracting the show from it's viewers.
Classic comedy, with a great story and characters. Even though they have laugh tracks at least it's not over use, like most other shows.
5
Degrassi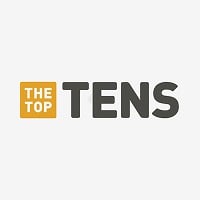 Degrassi: The Next Generation (later renamed Degrassi for seasons ten through fourteen) is a Canadian teen drama television series set in the Degrassi universe, which was created by Linda Schuyler and Kit Hood in 1979. It is the fourth series in the Degrassi franchise, following The Kids of Degrassi ...read more.
This show is so amazing, not one episode is boring. I've been watching it for years now and it's only gotten better and better. With every new generation the writers seem to be able to think of more story lines and they are never boring. You miss the old characters but also you learn to love the new even more.
It is a soap opera and soap operas are addicting to almost anyone, and they have adult content on them, Degrassi counts.
Before I actually started watching this show I thought it was stupid and lame, but after I started watching it, it was amazing. My favorite part is the drama and tension between the characters, and there is NEVER a boring episode. To me this is one of the best shows in the world. I hope you guys are able to see that too.
I personally love degrassi but the older episodes and the old characters now it just doesn't seem the same anymore. I love the drama and all but new characters change things sometimes in a good way and sometimes in a bad way.
A show that accurately depicts the trials and tribulations of the teenage years, Degrassi is able to explain many of the questions of life that a teenager may face, and integrates them into storylines with average, complex teenagers.
6
Glee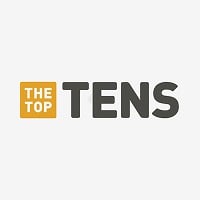 Glee is an American musical comedy-drama television series that aired on the Fox network in the United States from May 19, 2009, to March 20, 2015. It focuses on the fictitious William McKinley High School glee club, New Directions, which competes on the show choir competition circuit while its disparate ...read more.
Best show ever! Makes you jump in your seat! Everyone will find a character that they can relate to. I recommend it to all teens!

It's not only about high school and singing, it reveals many hidden messages that deal with everyday teens. Very inspiring characters!
My favorite show of all time. I love most of the song selections and all of the characters are extremely talented. Every teen needs to watch this show. They deal with topics that teens need to be educated in. I am a huge fan of the show, but I will admit, the season that honored Finn's death, was complete crap. However the 6th and final season really brought the show back to its roots which I enjoyed.
Glee is without a doubt the best T.V. shows ever created! Even though music is a really big part of it, it's not just about show choir. It's about school, family, love, self esteem, dreams, friendship... Everybody could love Glee. You will never feel lonely with Glee. When you watch that show, it makes you feel special. You become a part of something very special. I REALLY recommend it!
Many shows now a days are really dark and sad and show kind of the down sides of life. Not Glee. Glee is one of my favorite shows of all time no doubt. Although it has some ups and downs it is a great show that every teen should watch. It's very up beat. I love how wherever I am and I am watching Netflix I can jam out. I love all the songs.
7
The Fosters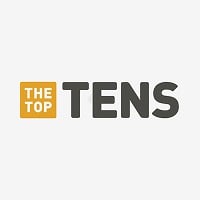 The Fosters is an American family drama television series created by Peter Paige and Bradley Bredeweg which first premiered in the United States on June 3, 2013 on the Freeform television network.
Definitely one of my favorite shows in the universe. There are parts when you can't stop laughing and parts where you can't stop crying. I think the amazing part about this show is the fact that you are never bored. There is always something going on. It is one of the most relatable T.V. shows I have ever watched.
This show is definitely my favorite. Full of drama and romance, tons of emotions well up inside while watching this show. And every episode has a tear jerking ending or a curious cliffhanger.
This show is one of the best new shows of 2013! It's really good & I recommend for anyone who enjoys sad, dramatic, loving setting. One of my new favorites along with One Tree Hill & Vampire Diaries
This is my favorite show, all of the characters have something going on, but they are all there for one another. They are siblings who love each other with two moms who love them. It is the perfect ratio of drama and comedy!
8
The Originals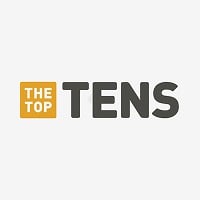 The Originals is an American television series that began airing on The CW on October 3, 2013. Created as a spin-off of The Vampire Diaries, the series follows vampire-werewolf hybrid Klaus Mikaelson as he and his family become embroiled in the supernatural politics of New Orleans.On May 10, 2017, The ...read more.
I love the Originals. When you are looking at the reviews on all of these shows you are probably really confused on which show to actually watch. Although this show is deep and dark this is an absolutely amazing show.
This should be number one with The Vampire Diaries and Teen Wolf. These are the best. The other shows on here are horrible in comparison to these three master shows that I watch all the time. Love it.
I find that this show is really hard to keep memory of because its really complicated but its good but not as good as the vampire diaries but if you want it you've got to concentrate
Used to watch this series on and off but never really got into it. Loved the all the vampire diaries seasons and willing to give this a go.
9
The Simpsons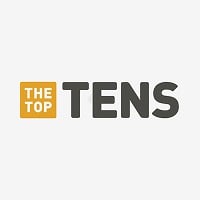 The Simpsons is an American animated sitcom created by Matt Groening that originally started on April 19, 1987 as shorts on The Tracey Ullman Show. It got its own series on December 17, 1989 and is still running as of 2019, making it the longest running animated sitcom. It is about a man named Homer ...read more.
What this is the best totally beats all of em and family guys good too but the simpsons has always been my favorite. Plus it has its own movie unlike all these shows. In my opinion, this is the Beatles in T.V.
I love simpsons and wish that they never end I have been watching this show for 10 years and I still love this. I have seen each episode a million times and I still love each and every episode
Awesomest show ever! I love how they mock stuff! I think the new episodes are equal with the old episodes, but I find that the season one episodes are harder to watch because the animation is so crude!
I've been loving this show ever since I was little, I'm sill looking forward for every episode to come up! These guys can make you laugh any time!
10
The Walking Dead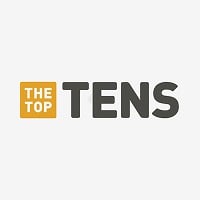 The Walking Dead is an American horror drama television series developed by Frank Darabont, based on the comic book series of the same name by Robert Kirkman, Tony Moore, and Charlie Adlard . Andrew Lincoln plays the show's lead character, sheriff's deputy Rick Grimes, who awakens from a coma discovering ...read more.
How is this so down low? Most of the shows on here are TERRIBLE and made for kids, not teenagers. This is obviously the best show for teenagers. Putting Shake it Up, Jessie and Good Luck Charlie makes it seem like we have way too many preppy princesses in this world. Trust me, I'm a teen.
Best show on T.V.. The plot is amazing, the zombies are gross, and after a while you start to really care about the characters. Definitely a must watch for more than just teens.
Should be a lot higher on this list.
This show is good for some people but not for others. Still should be in the top 5
The Newcomers
?
Station Zero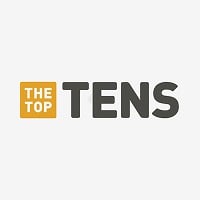 You're right, that cartoon is for teenagers. And it's a weekday cartoon.
The Contenders
11
Spongebob Squarepants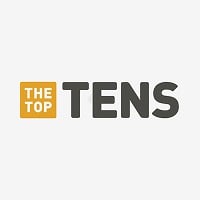 SpongeBob SquarePants is an American animated television series created by marine biologist and animator the late Stephen Hillenburg for Nickelodeon. SpongeBob is currently the most popular show on Nickelodeon, as well as the longest running show, running for 20 years, and is beginning its 12th season. ...read more.
This show the best I watched it since I was a kid it really funny
Brings back my childhood and I enjoy watching these since it's one of the best original cartoon shows
I've been watching this since I was 5 man your never t old for spongebob!
Love this show more than life itself
12
Full House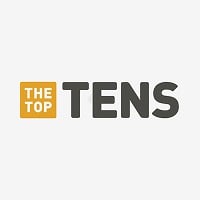 Full House is an American sitcom created by Jeff Franklin for ABC. The show chronicles a widowed father, Danny Tanner, who enlists his best friend and brother-in-law to help raise his three daughters.
I always love watching it, it shows great family values and always leaves you feeling inspired and happy after watching. It's sends a great message to kids of all ages and is funny to watch.
Full house is so awesome! it is my #1 favorite tv show!
This show was such a good show you could and still can watch reruns of it over and over and not ever get bored. It deals with things that to an adult are minuscule, but to kids, they are a big deal, such as bullying and awkward situations. This was and still is one of the best shows on Nickelodian
One of my favorite shows. It might have been made before I was born, but it's timeless.
13
7th Heaven
I just love 7th heaven one of my favorite show s till this day. I think some people can relate to the problems they go through and I think that's what makes it such a great show.
This show actually made me a better person and now I evaluate my family even more, loved it, sad it's over
Wish it were still on the air!
I love 7th heaven because it all about family
14
H2O: Just Add Water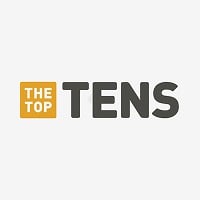 H2O: Just Add Water, also known as H2O, is an Australian dramatic fantasy television series for children and teenagers.
It's such a cute show with a lot of adventure and messages of what true friendship/love means. It's a really good show and it used to be one of my top favourites when I was a teenager. I remember I was watching "H2O Just add water", "Charmed" and some other shows and I was totally addicted! My favorite character would probably be Rikki.
How old are you? We need to hang out! I love this show, and charmed is my favorite show of all time! Plus I go through shows so fast, so 8 seasons was perfect! Laugh out loud
I LOVED this show as a child. But now that I'm a little older I realize how corny it is. Its still an adorable show! I just wish the acting and the quality was better. Just a tiny bit. Coutos for how real and awesome they make the tails look though! This show is what started my mermaid obsession and what made me constantly bug my parents for a mermaid tail!
I'm crazy about H2O. It's addicting, and people should also check out the spin-off, Mako Mermaids, and the company that made both made another show called Lightning Point which is excellent as well.
I wouldn't say it's for teenagers, really, but it's my guilty pleasure- I'm thirteen! I liked it when I was five onwards but I try to watch it when my parents aren't around!
15
Make It or Break It
Make it or break it is my favorite T.V. series ever! Gets you so involved, and I usually cry every episode because there's so much drama and suspense! Will the girls make it, wont they!? I LOVE IT, love it love it! 5 million stars
Best show ever! I have re watched it a bunch of times because its that good! They should keep it going!
So great. I don't think I will be able to find a T.V. show as great as this one. Perfect amount of drama and competition. This is a great T.V. show if you're competitive with sports or school events.
This show was honestly so relatable and inspiring and also very truthful. I myself am an elite gymnast and I think this show was very well made. This show was amazing to watch and I can't believe there is only 3 seasons. This was by far one of my favourite shows
16
Zoey 101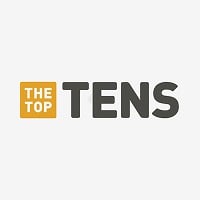 Zoey 101 is an American teen drama television series which originally aired on Nickelodeon from January 9, 2005 until May 2, 2008. It focuses on the lives of teenager Zoey Brooks (Jamie Lynn Spears), her brother (Paul Butcher), and her friends as they attend Pacific Coast Academy (PCA), a fictional ...read more.
I miss it! It was such a good show, especially season 2. The plots were a bit stupid, but yet cute. You felt like you were sitting there with zoey. Best show!
Good show. Actors and actresses were brilliant I think they should have this show reinvited to T.V.. It was an excellent show made everyone smile. Interesting ideas etc.
! I remember this show! I can't believe they stopped showing this show. This was such an awesome show! I loved this show ever since I was 6 years old! I miss this show so much! I would put more exclamation marks but it would take up this whole page!
My Mom & Dad changed the channel since they told me not to watch the show because it's too inappropriate to watch.
It was good, too bad it had to stop because she got pregnant.
17
New Girl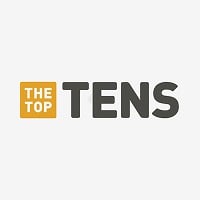 New Girl is an American sitcom television series that premiered on Fox on September 20, 2011. Developed by Elizabeth Meriwether under the working title Chicks & Dicks, the series revolves around a kooky teacher Jess after she moves into a Los Angeles loft with three men, Nick, Schmidt, and Winston; ...read more.
So funny! I laugh every time that I watch this show! I think that it can appeal to people of all ages, so you should definitely check it out
So funny! It makes me laugh all the time. I would really recommend watching this because it is just so good for sad loner nights. Zooey Deschanel is really hilarious!
Love it! Such a funny show with likeable characters.
This show is so amazing. I can't put how good it is into words. jess and nick are the best thing ever I love them sooo much I'm so sad its ended
18
Beavis and Butt-Head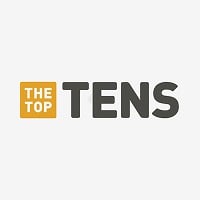 Beavis and Butt-Head is an American animated sitcom created and designed by Mike Judge. The series originated from Frog Baseball, a 1992 short film by Judge originally aired on Liquid Television.
This show is ' hilarious!
WHY THE HELL IS BEAVIS & BUTTHEAD AT 214?! WHAT THE HELL?! THIS LIST SUCKS BECAUSE BEAVIS & BUTTHEAD IS UNDERRATED AND NOT TOP 1!
19
iCarly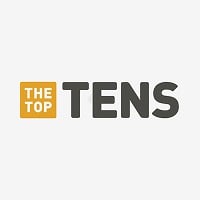 iCarly is an American teen sitcom that ran on Nickelodeon from September 8, 2007 until November 23, 2012. The series, created by Dan Schneider, focuses on teenager Carly Shay, who creates her own web show called iCarly with her best friends Sam Puckett and Freddie Benson.
I think that iCarly is a very funny show. I'm really bummed that it's already the final season. I hope someone makes a T.V. show that's like iCarly. ICarly has a GREAT cast.
ICarly is amazing! Every time I watch it I crack up and everybody just looks at me like I'm insane. I have seen almost every single episode. My favorite part is always when Freddie and Sam are fighting. It is so funny!
You stop hating you are so annoying whoever you are you are just a hater without a life. ICarly is great.
I think because it is really funny to see spencer do a lot of funny things
This is not funny, they think it's funny, but this is just a stupid show just like any other new show on Nick.
It's a funny show. One of the best show I have seen. Why did they cancel it
20
The Cosby Show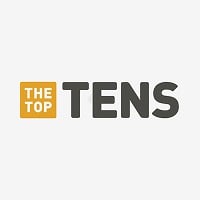 The Cosby Show is an American television sitcom starring Bill Cosby, which aired for eight seasons on NBC from September 20, 1984 until April 30, 1992. The show focuses on the Huxtable family, an upper middle-class African-American family living in Brooklyn, New York.
Old enough your parents know what it is, but new enough that it is still hilarious for the newer generations!
The Cosby show is such a classic. It will be around for generations. It's hilarious and clean!
It's great no matter what they say about Cosby.
Its the show of a lifetime
21
Teen Wolf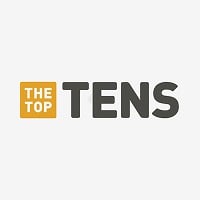 Teen Wolf is an American supernatural teen drama television series developed by Jeff Davis for MTV. It is loosely based on the 1985 film of the same name, and stars Tyler Posey as a teenager named Scott McCall, who is bitten by a werewolf and must cope with how it affects his life and the lives of those ...read more.
Its amazing.. I love it! Its not such a typical teen drama, the whole plot makes it just even more interesting than those shows like vampire diaries! Its definitely worth watching it.. So GUYS JUST WATCH IT!
Amazing show! It doesn't get as much credit as it deserves. It has really hot guys and a good plot.
Amazing. I thought it was just going to be some twilight knockoff when I first heard of it, but I'm so happy I gave it a chance because it is so much more. The acting is great, the characters and their relationships with one another are dynamic and intricate, and, although it is about werewolves, it's one of the most relatable shows I've ever watched. If you get past season 1 episode 7 and still don't like it you'll be the first. It may seem like a girl show on the surface but I know an equal amount of guys that watch as well, including my brother! Give it a chance. You won't be disappointed. Witty, suspenseful, and on top of that easy on the eyes!
A show about friendship and love that teaches you to fight for what's right. It was such an amazing show, in my opinion. It had some low points, yeah, for example the graphics for the monsters or werewolves, and some things didn't really make sense, but the characters were well-done made and had a great development. I cried, laughed, even screamed trough the whole show and it really deserves to be viewed. Sometimes it gets hate for nothing, from people that didn't even watched it yet, and it doesn't deserve it. Totally recommend to watch this show.
22
Star vs. The Forces of Evil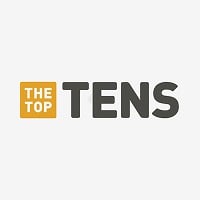 "Star vs. the Forces of Evil" is an American animated television comedy produced by Disney Television Animation for Disney XD. It was created by Daron Nefcy and developed by Jordana Arkin and Dave Wasson. The series follows teenage magical princess from the dimension of Mewni Star Butterfly and her ...read more.
23
Dance Academy
AMAZING SHOW. Addicted to it and I'm not even a dancer. Not even close.
The cast is amazing and the story is really well thought out.
I absolutely loved this show from the moment it come out. It is sad that it only had 3 seasons though. Definitely some great Australian television. Watch it!
I like it first then I got bored of it because after one episode I totally forgot what was going on the sequence was off
24
The O.C.
I don't know how The O. C isn't higher up on this list, it's incredible. This show has been my favourite T.V. series since I was 8 years old. Putting aside the rather trashy parties in season one and the underage drinking, the O. C always had good morals and shows how to go through relationships, heartbreak, and loss. ZING! And I think it's safe to say that Sandy Cohen had the best bushy eyebrows we've ever seen.
Love this show! It's got drama, romance and comedy
I can't even, started watching this when I was 11, although I'm 12 now I will never forget it. Quite heavy but sends (positive) messages all in all. Characters, acting, sets and costumes all superb. This show is incredible, should be higher!
I can't express how this show should be higher up. One of the best shows you will ever see, only four seasons. I promise it will make you cry, laugh, and cry some more. I promise you will be glad you watched it.
25
Supernatural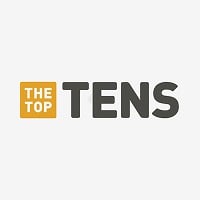 This haunting series follows the thrilling yet terrifying journeys of Sam and Dean Winchester, two brothers who face an increasingly sinister landscape as they hunt monsters. After losing their mother to a supernatural force, the brothers were raised by their father as soldiers who track mysterious ...read more.
Supernatural is the most amazing shows you will ever watch. It has the best actors and the best plot. Its not too fictional or too real. Its perfect for teenagers and older. I'm a 15 year old girla and I'm completly in love with it! You will never find a show as amazing as this one (: I also like shows like smallville, vampire diaries, teen wolf, heroes and pretty little liars. But supernatural will always be my favorite.
BEST DAMN T.V. sHOW EVER! I absolutly love the suspense and the hurt/fiction that they put into it. I have rewatched almost all of the episodes. It comes on Wednesdays at the CW. You can watch it for FREE at cokeandpopcorn. Ch. You can watch many T.V. shows here, just go to the top tab T.V. sHOWS and it will give you a list of all they have FOR FREE.
The actors are so amazing and if you OD end up watching it you should go o youtube and watch the bloopers!
Supernatural is an extremely realistic syfy show. Its made it for 7 seasons without being cancelled. Once you watch it you'll become completly obsessed with it. It starts off with 2 brothers who are trying to find there missing dad while hunting a demon that killed their mom.
Supernatural is the best T.V. show I have ever watched. You instantly fall in love with the Winchester brothers and become more attached as the show goes on. Every character makes you feel something whether it be adoration and love or hate and disgust The actors are absolutely amazing, amazing character development, and the plot... THE PLOT. Every season there's something new to face whether its finding their dad or the apocalypse. The show plays around with not only your ordinary ghosts but also demons, gods, monsters, and religion. It completely changes the way you view the world and before you know it you'll begin sleeping with salt by your bed.
26
We Bare Bears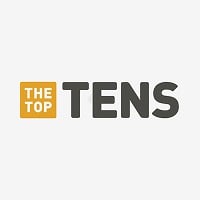 An animated comedy show by Daniel Chong about three different species of bears - Grizzly, Panda and Ice bear (polar bear). Since they were little, they wanted to get adopted by owners separately. But then they missed each other too much, so they reunited again. Now as adults, they now live in a cave ...read more.
I watch this with my brother and its kinda funny and good
27
Gravity Falls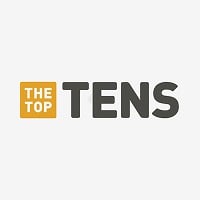 Gravity Falls is an American animated television series produced by Disney Television Animation that first aired on Disney Channel, and then on Disney XD from June 15, 2012 to February 15, 2016. The series follows the adventures of Dipper Pines and his twin sister Mabel in the fictional town of Gravity ...read more.
I'm 15 and this is currently my favorite show. It's extremely mature, original, funny, sad, and just plain awesome. There are plenty of jokes in it that teens will appreciate while going over young kids' heads. Most of this list is composed of boring sitcoms, but I think it's time teens watched something with more substance and meaning. Who cares that it's a cartoon? Cartoons aren't just for kids, they're for everyone. And I actually laughed when the comment on here that it's copying off of...get this... SCOOBY-DOO. As Bill Cipher said, "It's funny how dumb you are." Overall, this show is amazing and any teen who enjoys quality entertainment should check it out.
This is an exceptionally well written show! I personally hate everything about Disney except for Gravity Falls. They should really play episodes on Disney channel more often, especially since they play it once a week at 10 at night!
Gravity falls is a show for preteens and Young Teens the reason is because they say sascrotch theirs one whole episode about the bad triangle they talk about guns it really is for preteens and Young Teens
Made for kids, but has interesting plotlines, adult humor, and fantastic character development.
28
The Amazing World of Gumball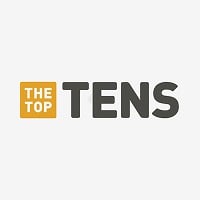 The Amazing World of Gumball is a British-Australian-German-American-Irish children's animated television series created by Ben Bocquelet for Cartoon Network.
One fo the two shows I watched as a kid that my parents actually found funny and ENJOYED watching with us. and now as a teenager, I still love it.
29
Power Rangers
This brings back good times
30
Reign
I adore this show it hook you in from the very first episode and then you are addicted! This my most favourite show of all time apart from teen wolf. The thing that is different about reign and teen wolf is that the have great first episodes of the season to hook you in and then the episodes just get better and more drama filled and action packed! Reign is such a good series for anyone as it has the romantic side for the girls and then the action side for the boys and the the drama that follows with both! Definitely recommend that people watch it
I love this show. The characters and the acting is awesome. The show always leaves you wanting more.
Best show out there. Thought it was going to be dumb when I first started watching it. and, found myself addicted to it by the end of the first episode. Watch this show over and over again.
Best show ever I've sen like a hundred shows but this one is absolutely the best I highly recommend it those who like drama action and romance
31
Friends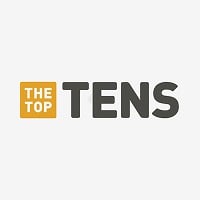 Friends is an American television sitcom, created by David Crane and Marta Kauffman, which originally aired on NBC from September 22, 1994, to May 6, 2004, lasting ten seasons. It now airs on Nick at Nite. ...read more.
Bloody amazing. Friends is a classic and always will be; filled with extensive and fully developed characters, Friends will never leave me or my childhood.
I can never get bored with this show although I've seen it millions of times, but I laugh hard whenever I watch it. It is entertaining, relaxing and extremely addictive!
8? seriously! who are you kidding its undoubtedly the best thing to ever be shown on television! a perfect example of an ensemble with each character just as good as the other! *divine*
Friends is a classic show with great role models and messages, even though there are "inappropriate" content for some viewers under the age of 13...It should be much higher on the list! It's the best show around, nothing else is as great as Friends! Definitely WATCH FRIENDS!
32
Doctor Who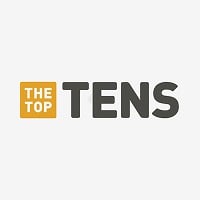 Doctor Who is a British science-fiction television programme produced by the BBC since 1963. The programme depicts the adventures of a Time Lord called "the Doctor", an extraterrestrial being from the planet Gallifrey. The Doctor explores the universe in a time-travelling space ship called the TARDIS. ...read more.
HOW IS DOCTOR WHO SO LOW ON THIS LIST? 4/5 IS THE SHOWS ON THIS LIST HAVE NO MEANING OR EMOTION AT ALL. Doctor Who has been around for 50 years, so it couldn't be bad quality and still around. It has so many feelings and issues it covers, like loss, happiness, love, anger, family, and so much more.
For me Doctor Who has got to be the BEST show ever! My family and I have been obsessed with it for years and still will be for years to come! :) :) Can't wait for the next episodes to come!
Best British show ever.
With several intense scenes that have you gripping the edge of your seat, this show should be in the top ten. Doctor Who has plenty of scary moments so I would recommend only 10+ (this is a teenager list so people who are commenting saying that it has content not appropriate for kids just shut up) but they are all mixed in with the plenty of hilarious moments, bowties, fezzes, plotlines, adventures, great characters, long scarves, and a lot more. This is a must see for any teenager.
33
Steven Universe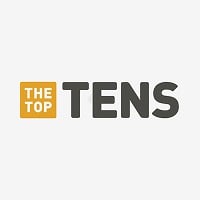 Steven Universe is an American animated television series created by Rebecca Sugar for Cartoon Network. The show's based around a young boy by the name of Steven Universe, who is a hybrid of a gem and a human. He lives with his gem friends, Garnet, Amethyst and Pearl.
This is the best show ever. I've watched all the seasons, 3 times in a row. Some people say that it's just a little kids show, but it's so much more than that and the fan group includes all ages. The first season is just building up the characters but in the second it really gets good. I've fallen in love with the all the characters, their strengths and their flaws. The art for this show is tremendous, it's all hand drawn and each episode takes 8-9 months to make. (You should totally watch it)
Extremely underrated show; it deserves more love. Steven Universe is an amazing show w/: lovable characters, it's action/comedy, it has music that I can rave to for days (Sour Cream reference), it has a deep and maybe even dark plotline, amazing world building, great art, and just great everything! Every bit of success that this show obtains brings joy to my soul! 10/10
Amazing show
34
The Fresh Prince of Bel-Air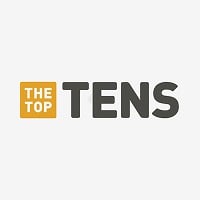 The Fresh Prince of Bel-Air is an American sitcom that originally aired on NBC from September 10, 1990, to May 20, 1996.
35
Phineas and Ferb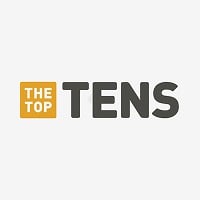 Phineas and Ferb is an American animated comedy-musical television series. Originally broadcast as a one-episode preview on August 17, 2007 and again previewed on September 28, 2007, the series officially premiered on February 1, 2008 and ended on June 12, 2015 on Disney Channel, and follows Phineas ...read more.
To Nelsonerico:
The plot has similar elements throughout, but the overall plot is different every time, and it doesn't teach people to break rules, it teaches them to try their hardest and to do their best to strive for what they can do when others give up. they do create dangerous things, but if you saw a kid do this nowadays, their family would be all about it and the news would cover it because IT WOULD BE AN AMAZING ACHIEVEMENT. You are going around ragging on other shows because you want your show to be the best, even though it will never be. All the shows you have ragged on are amazing shows and you should watch them more to get a better glimpse at how good they are.
I'm so sad it stopped airing! this was the last good Disney show :(
Phineas and pherb is the best show ever which tells about how two different brothers are always doing and having great adventures. It's a great show to watch any time of the day.
It's plot is repetitive and they do the same thing in every single episode, it also teaches people to break the rules about how old you have to be to create dangerous things.
This is so annoying
36
Miranda
How can this not be on the list! Miranda is so amazing, she's just so funny. Love stevie and miranda's mum, they are just so mental. Stevie has got to be my favourite character though. X
So funny it will just make you laugh. Each character makes you laugh and Miranda and Gary are great together if they would tell each other they love each other.
Miranda is the funniest thing on T.V. EVER!
This show is so funny you will die watching it no jks
37
Austin & Ally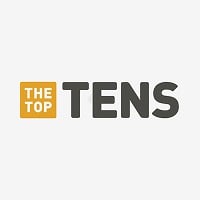 Austin & Ally is an American teen sitcom that premiered on Disney Channel on December 2, 2011, and ended on January 10, 2016. The series was created by Kevin Kopelow & Heath Seifert, the writers and producers of the Disney Channel sitcoms Sonny with a Chance and Jonas.
While it's not the best show ever, there's just something about it that makes it so appealing! I love how the development between S1 and S2 is REALLY obvious and in a good way! I love how all the characters are unique in their own way, yet they find a common bond; this actually made me realize that even the unlikeliest of people can share something in common!

Love the relationship between Austin & Ally- it's so sincere and sweet, and it's the perfect relationship, in my opinion, since they're a couple that act like besties!
Austin and Ally has one of the best actors and actresses. This show is suitable for adults. Pre teens, and people of all ages. They do a super job acting and the writers have great imaginations and are very creative
Best show ever. Love the dynamic between the characters. Each character has their unique personality and but they just "click".

Austin: an extroverted musician/singer
Ally: a brilliant yet shy songwriter and their two best friends
Trish: a sassy curly haired fashionista
Dez: a funny, random, crazy, awkward, and quirky guy

The actors and actresses are amazing and they do a super job.
The show was okay but it seemed like the characters weren't that grown up. Austin was cool at first and so was Ally. Dez always made me laugh and Trish was kind of funny. But the whole thing just got boring.
38
The Grim Adventures of Billy and Mandy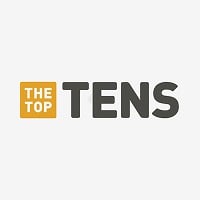 The Grim Adventures of Billy & Mandy (also known as Billy & Mandy) is an American animated television series created by Maxwell Atoms for Cartoon Network, and is the 14th of the network's Cartoon Cartoons (albeit namely when it was part of Grim & Evil; the show is considered separate from Cartoon Cartoons ...read more.
The grim adventures of billy and mandy is a very dark show that's more for Tweens and Teens the reason is because mandy is a evil girl who wants to inslave humanity and grim cut off a guys head its only a show for Tweens and Teens despite its Y7 rating
39
Buffy the Vampire Slayer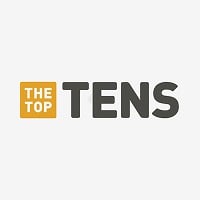 Buffy the Vampire Slayer is an American television series created by Joss Whedon under his production tag, Mutant Enemy Productions with later co-executive producers being Jane Espenson, David Fury, David Greenwalt, Doug Petrie, Marti Noxon, and David Solomon. The series premiered on March 10, 1997, ...read more.
This is the most amazing series I've ever watched. Honestly, it's what got me interested in good, quality television. You fall in love with Buffy and the gang almost immediately. Every single episode makes you laugh and think. The action is amazing, Buffy Summers is not your typical teenage girl who thinks the world is over because of one tiny problem. Which is actually pretty amazing considering the fact that most of the time, it IS! I started watching this show when I was twelve and I still go back and watch some episodes sometimes because of how much I miss its brilliance. Definitely one of the coolest shows I've ever watched. It's worth your endless hours on the computer. Definitely. I sped through this in a week. Did I mention I'm only thirteen? Not the point. Even though it's SEVEN seasons long and I barely take the time to watch something like that, I don't regret a SECOND of watching this show. Amazing. Truly amazing.
Buffy the Vampire Slayer is much more than a T.V. show. It is a cult classic that transcends the genre of teen drama to an unbelievable degree. Each season manages to improve on the one before it. The show's use of character development, metaphor, social commentary and even setting is enough to make anybody fall it love. From the perky yet complex Buffy Summers to the awkward yet loveable Willow Rosenberg, every character is worth getting to know. Buffy explores such themes as death, redemption, sexuality, love, feminism and good and evil. The magic that is BTVS is wrapped up within one incredible coming of age story.

This show also happens to contain one of the greatest and most powerful love stories ever told in a television show. The piteous yet redemptive Spike is really the "champion" of Buffy.
This show is the most amazing thing I have ever watched. The characters, plot, themes, drama, they all come together to make one master (haha) piece of a show. Joss whedon spent a lot of time teaching the viewers about the character in the show, getting us emotionally invested in them, and then killing them. Buffy will make you laugh, cry, be really confused and really annoyed (buffy/angel drama). The people in the show grow and change so much that when you go back and watch their first episode, you don't recognize them. You would be a idiot to not watch this show. Sorry but it is really that epic. And warning watch out for season 5.
The best show with the BEST characters, acting, script, plot, everything. Got very deep themes and you just fall in love with the characters. Each episode has great action but AMAZING dialoge. Started watching this when I was 13, now I'm 26 and still love the show. The vampire diaries is not bad, but the wit and charm is just not there. BTVS is a cult classic and there is a reason why.
40
American Horror Story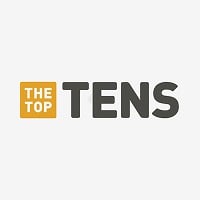 American Horror Story is an American anthology horror television series created by Ryan Murphy and Brad Falchuk. Each season is conceived as a self-contained miniseries, following a different set of characters and settings, and a storyline with its own "beginning, middle, and end."
American horror story is way better than all these series like I've been shocked when I saw that AHS is so far down the list, ok well maybe most of people don't like horror show sans stuff but I swear to God that people are being judgmental without watching even the first episode so guys go Check it out you won't regret, now let's talk about what makes this show one of a kind so first of all each season owns it own story and own characters BUT with the same cast, they are some new actors but whatever, seasons gets creepier and creepier, well let's talk about about each season itself, for the first season the story was about a family who lived in a Hunted house and started noticing some weird things so they started to figure it out what was going on well I'm not telling that much haha, for the second one it was about an asylum and people getting punishments for things they did not did and The story was actually about " bloody face" a man who kills women because of his ...more
Amazing show I love it so much I was strung in because I kind of like a horror type theme sometimes but the stories and charters are so amazing along with the chemistry I love season 1 because of violet and tate its just perfect even though its meant to be horror. It deals with a lot of life problems yet just so interesting I can't stop watching definitely recommend it to anyone I'm a teenager and you can really relate to the charters as there is so many and al there wonderful and creative stories
American Horror story is my new favourite show. Nothing is expected. The story itself is a compelling story that draws your attention and the show has no 'boring bits'. I was intrigued the whole time watching it. So amazing, recommend to anyone!

This show did a good job at keeping viewers wanting more. Other than the show "Supernatural", this is the only show with a horror theme on basic cable. The Pilot is one of the best I've seen the fall season so far. This show is an example why well written shows and good actors makes for great television.

Most T.V. shows, after all, fade from memory but this one will haunt your dreams.
Season 3 is my favorite. Combines comedy and horror in a beautiful way. The cast has amazing chemistry and the show is just great!
41
That 70s' Show
I can't believe it wasn't even on the list, even though it ended, it is still the funniest teenage series ever. The characters are so strong, and it makes you laugh every single time!
How the heck is it 144?!?! I'm watching it right now and it is fantastic. Ugh.
#125? Seriously should at least be in the top 20!
This show is my fave show ever! It never fails to make me laugh! Love every single person on the show! Kitty/ Red Forman is SOOO amazing
42
90210
I like the story! It talks about families! Love relationships! And friends relationships! The characters are doing a very great job! And naomi clark is so fit in her rule, being a bitchy woman! Laugh out loud
This show has sexual content and it is a soap opera, it has new episodes every day, it got low ratings and it got cancelled.
Can't believe the shows over :(
90210 forever I like it
Loved it so much I recommend you watch it!
43
Top Gear (U.K.)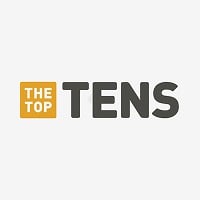 Top Gear is a British television series about motor vehicles, primarily cars, and is a relaunched version of the original 1977 show of the same name, airing since 2002, and becoming the most widely watched factual television programme in the world.
It may just look like a car show, but underneath there are only two words. Quirky and HILARIOUS. You have to watch it to understand, but it's so FUNNY. Very good show for teens.
Awesome Show! The Cars are boss, so if you're a teen who likes cars, this is definitely the best show for you!
44
Sword Art Online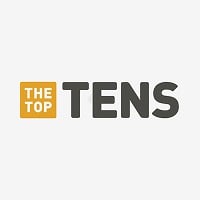 Sword Art Online is a series of Japanese light novels written by Reki Kawahara and illustrated by abec. In 2012, it received an anime adaptation produced by A-1 Pictures and the SAO Project, and is directed by Tomohiko Ito . The first season is divided into two arcs known as "Aincrad" and "Fairy Dance". ...read more.
45
Dance Moms: Miami
Love this show but regular dance moms is better
46
Merlin
It narrates the story of the traditional merlin story but it is more modern (merlin isn't an old, bearded man) addictive and funny. The story in its simplest form is about a sorcerer who is living in a town where sorcery is banned and the punishment is death. He becomes the servant of the King's son Arthur. Acting is good, stars Colin Morgan and Bradley James! Good character development.
! This show is beyond perfect. It changes what you would normally think of when you hear the name Merlin. If like Camelot and the whole story if Arthur than this show is a must watch. The writers make the story come to life in every way imaginable. I am only 13 and I love this show!
Merlin is an incredible show! The character development and the story line is both loyal to the main themes of legend but creative and amusing! I'm surprised it's so low and the list! The ending is such a cliff hanger, you're life will have seemed a lie and unlived until that moment.
Merlin was beyond perfect it had so many thrills and in the end of each episode it dragged you in so you would want to know more this should be at least 2 on the list
47
Beverly Hills Teens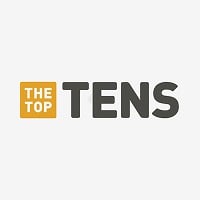 48
Haven
It's a awesome T.V. show it should be number 1 its says resident of Haven, Maine, are plagued by suprnatral afictions. To reveal the truth, FBI agent Audrey Parker must delve into her own strange past. It has love lust lost it will keep you jumping off your sit I'm 13 and this is an awesome show 3 seasons are on netflixs
49
Family Matters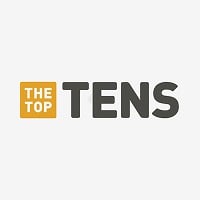 Family Matters was a sitcom that ran from 1989 to 1998. Originally it focused on the Winslow family, but it would later become more about their nerdy next door neighbor, Steve Urkel, who was originally only supposed to be a one episode character. In most episodes, the characters mess up in some way ...read more.
Love this show, it's so funny.. Highly recommend if you wanna laugh!
50
Pointless
The BBC1 quiz hosted by Alexander Armstrong assissted by his Pointless Friend Richard Osman.

All the questions on Pointless are put to 100 people before the show. In order to make it to the final the contestants have to come up with the obscure answers that hardly any of the 100 people knew. If the contestant gives a Pointless Answer, an answer none of the 100 people knew, £250 is added to the jackpot. The lower the score, the better you're doing.
The pre-eminant tea time game show of the moment shown on BBC1 in which the contestants have to find the obscure answers to various survey based questions. The goal is to score as few points as possible. A "Pointless Answer" is the best kind of answer in this game show.
PSearch List