Top Ten TV Shows for Teenagers
The Top Ten
1
The Vampire Diaries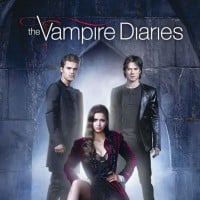 The Vampire Diaries is an American supernatural teen drama television series developed by Kevin Williamson and Julie Plec, based on the popular book series of the same name.
I used to hear all my friends talk about vampire diaries and I never actually thought it would be good but then when I watched an episode of vampire diaries and I couldn't get off my computer. It is so addicting. I watched 3 whole seasons in 2 days. That's how amazing it is. And it always leaves you on a cliffhanger which makes you want to watch more and more. Now we all have to wait until october 11th to watch the fourth season and every time I think about how long I have to wait I think about Damon and I cry. BTWm Damon is the BEST character ever. At first you'll like Stefan but you'll see that near the end of season 1 you love Damon. He's hilarious. Man, why does it have to take so long to come out? Oh and my favorite episode is season 3 episode 19 - damon&elena.
I love the Vampire Diaries! It is always full of Humor, Drama, Mystery, Thrill, Horror, and ALWAYS leaves you with a cliffhanger, I think this T.V. show is the BEST one around because its magical )
I usually never watch American shows but TVD changed my life, I love it. There's this thing about TVD that other show don't ever have: TVD developed romantic relationships that I thought was impossible at the start of the show, but TVD has this magical thing that makes anything work, whether its shifting personalities of characters up a bit or making situations so that if these characters end up dating each other, it'll be so romantic even if you thought itd be weird at the start at the show. To be honest I've hated all characters on the show at least once, n I've loved them a thousand times back, all the antagonists who you wished never existed before, TVD later on always shows a soft side to them that makes you feel like every bad thing they did was reasonable. Villains can never exist in TVD without you loving them someday, no matter how bad they appear to be at the beginning or at some point of the show.
This show is unbelievable. If you listen to people arguing and shouting about the show and think 'what a stupid show', don't. I used to be like that. The first season was what some of my friends thought as of as slow but then it really got going - I disagree but if that's the case for you KEEP GOING. Every character is an individual and you will have such strong emotions for each one. Hatred. Love. Guilty Pleasure. And just because there are vampires DO NOT THINK this is like Twilight or Teen Wolf because it's no.2 here for a reason. I watched FIVE seasons in ONE week and now I have to wait a whole week for the next one to come out. Such surprising stuff happens, crazy stuff that is eventually explained, but at the time, you are screaming your head off. This is great as some shows I watch, they're a bit weak storylines and slightly predictable but NO. This will make you laugh and cry within seconds of each other, truly messing up all emotions. I don't know a single person who has ...more
2
Pretty Little Liars

Pretty Little Liars is an American teen drama mystery thriller television series developed by I. Marlene King and is loosely based on the novel series of the same name written by Sara Shepard.
Way better show than any of the other ones on here. It might seem shallow when you first start off, but it actually has a startling amount of depth and mystique.
I love this show! I mean you can actually relate with all the other characters and start worrying about them. The main story line being a mystery and not just sex and getting pregnant makes it all the more fun to watch. I desperately wait for each and every episode to come out! It is full of drama, suspense, love, friendship, jealousy and much more! I totally love it! Go PLL!
I have to admit I read the books first and the T.V. show was way different to what I thought it would be. But after a few episodes I got in to it and it is a really amazing show, though the books were just a little better (:.
Of the current shows left, this one is the best. No question about it. When I first watched this show I didn't expect much from it but boy has it made me swallow my words and now consider it one of the all time best.

Ranking of the seasons so far:

1. Season 3

At its absolute best especially the second half. The ultimate best shocker and completely and emotionally on point like no other season has done.

2. Season 2

Really gets into a groove here. Cohesively the most complete season and a definitive classic that defined the show.

3. Season 5

Absolutely great storytelling and much more dark and mature tone than any of the other seasons. It redefined its footing and reignited a spark. A Must watch season!

4. Season 1

Great way to start a show with compelling characters and entertaining and refreshing storylines and plot twists and still the best ending to a season. Absolute classic and one of the best first seasons for a ...more
3
One Tree Hill

One Tree Hill is an American television drama series created by Mark Schwahn, which premiered on September 23, 2003, on The WB.
After three episodes you will spend the rest of the year looking for a show almost as good as this one. It is on net flicks too. You will like it if you also like life unexpected and psych, because those are my three favorite shows.
One Tree Hill should definitely have a higher rating. The show inspires so many teens including me. I fell in love with the stories behind the characters and the chemistry all of the characters have with one another. All nine seasons were brought together with love, laughter, and tears. You definitely won't find another One Tree Hill out there. #1 Show for Teens in my opinion by far.
This show inspires me so much, and makes me believe in myself. Its funny, sort of realistic, displays all kinds of emotions, and all the characters are amazing. Best show I've come across all my life
After you watch a few episodes you can't let go, I fell in love with the characters and the storyline. When you've seen the whole series you'd wish its would had gone on forever, you'll try to find shows that are like this but you'll never find one just like it. If you'll watch it, you'll never regret it and your life will change forever.
4
The Secret Life Of The American Teenager
I love this show.. Made cry and feel young again.. I just want to react on too much used of the word "sex", really wish you could lessen it, it's irritating sometimes, the characters seems to say it every 5 mins so please lessen it. Thanks

I really like this show but I don't like how the characters are always talking about sex and are always in sexual situations. I too, think that they should lessen how much the characters are talking about it, I find it kind of annoying!
I personally love this show it has real life situations in perspectives of many different situations and family crisis'. It's a really amazing show. Yes it does talk about sexual relations quite a bit but isn't that what most people talk about in high school anyway? Not that they should. I highly recommend this show. It has a lot of life lessons. It taught me a lot and it also helped me better understand that there is always two sides of a situation.
The Secret Life of the American Teenager is the best show I have ever seen! I watched all of the episodes on "w. Watchseries. Eu" in 2 months! The characters are great, with great personalities. You get attached to them very easily and just when you think nothing else can go wrong, another "dramatic" thing happens... I'm happy this show is rated #1 because I think it's incredibly good!
5
Drake & Josh

Drake & Josh is an American television sitcom created by Dan Schneider for Nickelodeon. The series follows the lives of two teenage boys with opposite personalities, Drake Parker (Drake Bell) and Josh Nichols (Josh Peck), who become stepbrothers. Both actors previously appeared in The Amanda Show along ...read more.
its a cool show I'm sad they stopped airing though
Drake and Josh is awesome. No denying it
Great show. This show is good for families, teens, and many more people.
Drake and Josh ar
How about Zoey 101, that was better because it had no laugh tracks distracting the show from it's viewers.
No words to describe this show. it's classic, hysterical, loving, original, and just brings you in a good mood when you watch just one episode. I'm really disappointed that it's not airing anymore but at least they still rerun it. DRAKE AND JOSH IS BASICALLY MY CHILDHOOD!
6
Degrassi

Degrassi: The Next Generation (later renamed Degrassi for seasons ten through fourteen) is a Canadian teen drama television series set in the Degrassi universe, which was created by Linda Schuyler and Kit Hood in 1979. It is the fourth series in the Degrassi franchise, following The Kids of Degrassi ...read more.
This show is so amazing, not one episode is boring. I've been watching it for years now and it's only gotten better and better. With every new generation the writers seem to be able to think of more story lines and they are never boring. You miss the old characters but also you learn to love the new even more.
It is a soap opera and soap operas are addicting to almost anyone, and they have adult content on them, Degrassi counts.
Before I actually started watching this show I thought it was stupid and lame, but after I started watching it, it was amazing. My favorite part is the drama and tension between the characters, and there is NEVER a boring episode. To me this is one of the best shows in the world. I hope you guys are able to see that too.
I personally love degrassi but the older episodes and the old characters now it just doesn't seem the same anymore. I love the drama and all but new characters change things sometimes in a good way and sometimes in a bad way.
A show that accurately depicts the trials and tribulations of the teenage years, Degrassi is able to explain many of the questions of life that a teenager may face, and integrates them into storylines with average, complex teenagers.
7
Spongebob Squarepants

SpongeBob SquarePants is an American animated television series created by marine biologist and animator the late Stephen Hillenburg for Nickelodeon. SpongeBob is currently the most popular show on Nickelodeon, as well as the longest running show, running for 20 years, and is beginning its 12th season. ...read more.
This show the best I watched it since I was a kid it really funny
Brings back my childhood and I enjoy watching these since it's one of the best original cartoon shows
I've been watching this since I was 5 man your never t old for spongebob!
Love this show more than life itself
8
Glee

Glee is an American musical comedy-drama television series that aired on the Fox network in the United States from May 19, 2009, to March 20, 2015. It focuses on the fictitious William McKinley High School glee club, New Directions, which competes on the show choir competition circuit while its disparate ...read more.
Best show ever! Makes you jump in your seat! Everyone will find a character that they can relate to. I recommend it to all teens!

It's not only about high school and singing, it reveals many hidden messages that deal with everyday teens. Very inspiring characters!
My favorite show of all time. I love most of the song selections and all of the characters are extremely talented. Every teen needs to watch this show. They deal with topics that teens need to be educated in. I am a huge fan of the show, but I will admit, the season that honored Finn's death, was complete crap. However the 6th and final season really brought the show back to its roots which I enjoyed.
Glee is without a doubt the best T.V. shows ever created! Even though music is a really big part of it, it's not just about show choir. It's about school, family, love, self esteem, dreams, friendship... Everybody could love Glee. You will never feel lonely with Glee. When you watch that show, it makes you feel special. You become a part of something very special. I REALLY recommend it!
Many shows now a days are really dark and sad and show kind of the down sides of life. Not Glee. Glee is one of my favorite shows of all time no doubt. Although it has some ups and downs it is a great show that every teen should watch. It's very up beat. I love how wherever I am and I am watching Netflix I can jam out. I love all the songs.
9
The Fosters

The Fosters is an American family drama television series created by Peter Paige and Bradley Bredeweg which first premiered in the United States on June 3, 2013 on the Freeform television network.
Definitely one of my favorite shows in the universe. There are parts when you can't stop laughing and parts where you can't stop crying. I think the amazing part about this show is the fact that you are never bored. There is always something going on. It is one of the most relatable T.V. shows I have ever watched.
This show is definitely my favorite. Full of drama and romance, tons of emotions well up inside while watching this show. And every episode has a tear jerking ending or a curious cliffhanger.
This show is one of the best new shows of 2013! It's really good & I recommend for anyone who enjoys sad, dramatic, loving setting. One of my new favorites along with One Tree Hill & Vampire Diaries
This is my favorite show, all of the characters have something going on, but they are all there for one another. They are siblings who love each other with two moms who love them. It is the perfect ratio of drama and comedy!
10
Liv and Maddie

Liv and Maddie is a live-action Disney Channel sitcom that started on July 19, 2013, and ended on March 24, 2017. It is about two identical twin sisters named Olivia "Liv" Rooney and Madison "Maddie" Rooney (both portrayed by actress Dove Olivia Cameron; born in January 1996 as Chloe Celeste Hosterman) ...read more.
To Disney1994:
I apologize that you feel like you shouldn't be alive, and I hope that gets better for you, and I will be praying that you learn to love life, but I do not like Liv and Maddie. You say that this is like the fox and the hound? Nope, not at all. Fox and the Hound is a classic, and it is a great story about how 2 friends must overcome differences of their owners to make a place for them together. The plot of Liv and Maddie is about how the twins live their life throughout the difficulties therein. Not the same at all. What makes other shows (Drake and Josh, Zoey 101, Doctor Who, Sherlock, etc.) better than liv and Maddie is that they actually have good plots and have funny characters who have deep thoughts about the life of teenagers. Butt and Fart jokes you say? What about the many toenail fungus, insect problems, tunnel digging, dirty rooms, etc. jokes that Liv and Maddie have? Do you see any in the shows above, or at least more than 2 per episode? No? I didn't think ...more
THIS IS MY FAVORITE SHOW! Even if it's going downhill with grossness, it's still a show that's heartwarming. And to nelsonerico6: SHUT UP ALREADY! HOW CAN YOU THINK EVERY WITCH WAY IS BETTER THAN THIS? IT'S NOT GOOD AT ALL! This show proves that people who are different can be best friends, which is just like The Fox and the Hound (which is the best movie EVER!) If you hate this show, then tell me, WHAT MAKES ANY OTHER SHOW EVER MADE ANY BETTER? Literally EVERY show has SOME reason to hate it. At least this show doesn't have butt and fart jokes. Every day I hate being alive and this is exactly why. THE WORLD WE LIVE IN SUCKS! It's the worst world ever! I wish I was never born.
Liv & Maddie is one of the WORST disney shows, the plot was too poor, and the acting was too cheesy, too much high school crap, no one wants to see this crap.
The show is boring, it has an annoying theme song, lack of plot and has awful characters.
The Contenders
11
iCarly

iCarly is an American teen sitcom that ran on Nickelodeon from September 8, 2007 until November 23, 2012. The series, created by Dan Schneider, focuses on teenager Carly Shay, who creates her own web show called iCarly with her best friends Sam Puckett and Freddie Benson.
I think that iCarly is a very funny show. I'm really bummed that it's already the final season. I hope someone makes a T.V. show that's like iCarly. ICarly has a GREAT cast.
ICarly is amazing! Every time I watch it I crack up and everybody just looks at me like I'm insane. I have seen almost every single episode. My favorite part is always when Freddie and Sam are fighting. It is so funny!
You stop hating you are so annoying whoever you are you are just a hater without a life. ICarly is great.
I think because it is really funny to see spencer do a lot of funny things
This is not funny, they think it's funny, but this is just a stupid show just like any other new show on Nick.
It's a funny show. One of the best show I have seen. Why did they cancel it
12
The Originals

The Originals is an American television series that began airing on The CW on October 3, 2013. Created as a spin-off of The Vampire Diaries, the series follows vampire-werewolf hybrid Klaus Mikaelson as he and his family become embroiled in the supernatural politics of New Orleans.On May 10, 2017, The ...read more.
I love the Originals. When you are looking at the reviews on all of these shows you are probably really confused on which show to actually watch. Although this show is deep and dark this is an absolutely amazing show.
This should be number one with The Vampire Diaries and Teen Wolf. These are the best. The other shows on here are horrible in comparison to these three master shows that I watch all the time. Love it.
I find that this show is really hard to keep memory of because its really complicated but its good but not as good as the vampire diaries but if you want it you've got to concentrate
Used to watch this series on and off but never really got into it. Loved the all the vampire diaries seasons and willing to give this a go.
13
The Simpsons

The Simpsons is an American animated sitcom created by Matt Groening that originally started on April 19, 1987 as shorts on The Tracey Ullman Show. It got its own series on December 17, 1989 and is still running as of 2019, making it the longest running animated sitcom. It is about a man named Homer ...read more.
What this is the best totally beats all of em and family guys good too but the simpsons has always been my favorite. Plus it has its own movie unlike all these shows. In my opinion, this is the Beatles in T.V.
I love simpsons and wish that they never end I have been watching this show for 10 years and I still love this. I have seen each episode a million times and I still love each and every episode
Awesomest show ever! I love how they mock stuff! I think the new episodes are equal with the old episodes, but I find that the season one episodes are harder to watch because the animation is so crude!
I've been loving this show ever since I was little, I'm sill looking forward for every episode to come up! These guys can make you laugh any time!
14
Gossip Girls

Gossip Girl is an American teen drama television series based on the book series of the same name written by Cecily von Ziegesar.
Gossip girl is full of drama and excitement. It should stay at the top of this list?
I don't watch it that much anymore but when I did, It was really entertaining and I used to keep up with it and watch it almost everyday. I might start watching it again but I really don't have much time for it but it's a really interesting and dramatic show. I recommend it!
gossip girl is way better than any of this other shows I highly recommend it, it includes drama, love and I can assure you, you will love it
When I heard about gossip girl I thought it was just some crap about girls at school gossiping.

It sort of is but it's way better. My sister bought the first 4 seasons but I had to wait until she went to work to sneak into her room and grab them. I dedicated my holidays to watching 6 seasons of gossip girl! I've seen the whole series once and I'm going to watch it again! The actors are amazing and they're quite hot pretty

A definite 10 / 10 Gossip Girl here your one and only source into the scandalous lives of manhattans elite! You know you love me XoXo Gossip Girl
15
The Walking Dead

The Walking Dead is an American horror drama television series developed by Frank Darabont, based on the comic book series of the same name by Robert Kirkman, Tony Moore, and Charlie Adlard . Andrew Lincoln plays the show's lead character, sheriff's deputy Rick Grimes, who awakens from a coma discovering ...read more.
How is this so down low? Most of the shows on here are TERRIBLE and made for kids, not teenagers. This is obviously the best show for teenagers. Putting Shake it Up, Jessie and Good Luck Charlie makes it seem like we have way too many preppy princesses in this world. Trust me, I'm a teen.
Best show on T.V.. The plot is amazing, the zombies are gross, and after a while you start to really care about the characters. Definitely a must watch for more than just teens.
Should be a lot higher on this list.
This show is good for some people but not for others. Still should be in the top 5
16
Full House

Full House is an American sitcom created by Jeff Franklin for ABC. The show chronicles a widowed father, Danny Tanner, who enlists his best friend and brother-in-law to help raise his three daughters.
I always love watching it, it shows great family values and always leaves you feeling inspired and happy after watching. It's sends a great message to kids of all ages and is funny to watch.
Full house is so awesome! it is my #1 favorite tv show!
This show was such a good show you could and still can watch reruns of it over and over and not ever get bored. It deals with things that to an adult are minuscule, but to kids, they are a big deal, such as bullying and awkward situations. This was and still is one of the best shows on Nickelodian
One of my favorite shows. It might have been made before I was born, but it's timeless.
17
7th Heaven
I just love 7th heaven one of my favorite show s till this day. I think some people can relate to the problems they go through and I think that's what makes it such a great show.
This show actually made me a better person and now I evaluate my family even more, loved it, sad it's over
Wish it were still on the air!
I love 7th heaven because it all about family
18
H2O: Just Add Water

H2O: Just Add Water, also known as H2O, is an Australian dramatic fantasy television series for children and teenagers.
It's such a cute show with a lot of adventure and messages of what true friendship/love means. It's a really good show and it used to be one of my top favourites when I was a teenager. I remember I was watching "H2O Just add water", "Charmed" and some other shows and I was totally addicted! My favorite character would probably be Rikki.
How old are you? We need to hang out! I love this show, and charmed is my favorite show of all time! Plus I go through shows so fast, so 8 seasons was perfect! Laugh out loud
I LOVED this show as a child. But now that I'm a little older I realize how corny it is. Its still an adorable show! I just wish the acting and the quality was better. Just a tiny bit. Coutos for how real and awesome they make the tails look though! This show is what started my mermaid obsession and what made me constantly bug my parents for a mermaid tail!
I'm crazy about H2O. It's addicting, and people should also check out the spin-off, Mako Mermaids, and the company that made both made another show called Lightning Point which is excellent as well.
I wouldn't say it's for teenagers, really, but it's my guilty pleasure- I'm thirteen! I liked it when I was five onwards but I try to watch it when my parents aren't around!
19
Zoey 101

Zoey 101 is an American teen drama television series which originally aired on Nickelodeon from January 9, 2005 until May 2, 2008. It focuses on the lives of teenager Zoey Brooks (Jamie Lynn Spears), her brother (Paul Butcher), and her friends as they attend Pacific Coast Academy (PCA), a fictional ...read more.
I miss it! It was such a good show, especially season 2. The plots were a bit stupid, but yet cute. You felt like you were sitting there with zoey. Best show!
Good show. Actors and actresses were brilliant I think they should have this show reinvited to T.V.. It was an excellent show made everyone smile. Interesting ideas etc.
! I remember this show! I can't believe they stopped showing this show. This was such an awesome show! I loved this show ever since I was 6 years old! I miss this show so much! I would put more exclamation marks but it would take up this whole page!
My Mom & Dad changed the channel since they told me not to watch the show because it's too inappropriate to watch.
It was good, too bad it had to stop because she got pregnant.
20
Make It or Break It
Make it or break it is my favorite T.V. series ever! Gets you so involved, and I usually cry every episode because there's so much drama and suspense! Will the girls make it, wont they!? I LOVE IT, love it love it! 5 million stars
Best show ever! I have re watched it a bunch of times because its that good! They should keep it going!
So great. I don't think I will be able to find a T.V. show as great as this one. Perfect amount of drama and competition. This is a great T.V. show if you're competitive with sports or school events.
This show was honestly so relatable and inspiring and also very truthful. I myself am an elite gymnast and I think this show was very well made. This show was amazing to watch and I can't believe there is only 3 seasons. This was by far one of my favourite shows
21
New Girl

New Girl is an American sitcom television series that premiered on Fox on September 20, 2011. Developed by Elizabeth Meriwether under the working title Chicks & Dicks, the series revolves around a kooky teacher Jess after she moves into a Los Angeles loft with three men, Nick, Schmidt, and Winston; ...read more.
So funny! I laugh every time that I watch this show! I think that it can appeal to people of all ages, so you should definitely check it out
So funny! It makes me laugh all the time. I would really recommend watching this because it is just so good for sad loner nights. Zooey Deschanel is really hilarious!
Love it! Such a funny show with likeable characters.
Awesome the awkwardness plus the casts awesome delivery of it just makes it better
22
The Adventures of Jimmy Neutron: Boy Genius

The Adventures of Jimmy Neutron: Boy Genius is an American computer animated television series created by John A. Davis. It is the first spin-off to the 2001 film Jimmy Neutron: Boy Genius.
It looks so weird
23
Beavis and Butt-Head

Beavis and Butt-Head is an American animated sitcom created and designed by Mike Judge. The series originated from Frog Baseball, a 1992 short film by Judge originally aired on Liquid Television.
This show is ' hilarious!
WHY THE HELL IS BEAVIS & BUTTHEAD AT 214?! WHAT THE HELL?! THIS LIST SUCKS BECAUSE BEAVIS & BUTTHEAD IS UNDERRATED AND NOT TOP 1!
24
The Cosby Show

The Cosby Show is an American television sitcom starring Bill Cosby, which aired for eight seasons on NBC from September 20, 1984 until April 30, 1992. The show focuses on the Huxtable family, an upper middle-class African-American family living in Brooklyn, New York.
Old enough your parents know what it is, but new enough that it is still hilarious for the newer generations!
The Cosby show is such a classic. It will be around for generations. It's hilarious and clean!
It's great no matter what they say about Cosby.
Its the show of a lifetime
25
Good Luck Charlie

Good Luck Charlie is an American sitcom that originally aired on Disney Channel from April 4, 2010, to February 16, 2014. The series' creators, Phil Baker and Drew Vaupen, wanted to create a program that would appeal to entire families, not just children.
I love this show I absolutely adore it. I have been watching it for years and It never gets boring.
This is a great show for the whole family. My family lough a lot! No doubt to watch it.
This show was so adorable miss it
Definitely the best Disney show out there
PSearch List