Top Ten TV Shows For Teenagers
The Contenders: Page 6
101
Kickin' it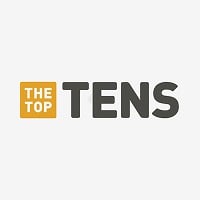 Kickin' It is an American martial arts-inspired comedy television series that originally aired on Disney XD from June 13, 2011 to March 25, 2015. Created and executive produced by Jim O'Doherty, the series is rated TV-Y7 and follows the karate instructor at an under-performing martial arts academy, ...read more.
I think it is an amazing show because it has a little bit of romance, it is funny, it has great moral values, and you can really relate to the characters. I think everyone should try and give it a chance.
Love it. This show is funny and totally rocks.
Literally the worst show ever
Kickin it is awesome mostly because of the karate style and wher can I watch it on iPad 2.
102
My Little Pony: Friendship is Magic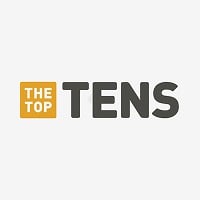 My Little Pony: Friendship Is Magic is a children's animated fantasy television series developed by Lauren Faust, produced by Hasbro Studios and DHX Media Vancouver . Despite the target demographic of young girls, Friendship Is Magic has also gained a large following of older viewers, mainly young and ...read more.
1: Characters. In MLP, there are no stereotypes. All of the characters are flawed, Good role models who are all very unique. Plus, it's likely you'll find at least one mane 6 pony you can relate to, and sometimes even more. None of the characters are Mary Sues, and they all have amazing designs and color schemes.

2: Lore. One of the things easy to overlook is how much backstory there is behind the show. Even though the holidays in our world are different from the ones in the pony world, they still have explanations. One example of this is Hearth's warming eve, which happens around the same time as Christmas in our world. It celebrates the founding of Equestria. Also, there's a backstory for everything, to what magic really is to why the ponies are colorful to why there are 4 different species, plus even more.

3: Art/Animation. Ok, so it's animated in flash. Honestly this is by far the BEST flash animation I have ever seen. Everything is so smooth, and it gets better ...more
This isn't for Teens its for little girls
The age is actually improved to all ages. I mean, No lids show would add a wedding scene, insanity. They even have a pony version of Doctor Who - MLPFan
I'm 14 and my tradition is always to sit down and watch it with my sister.
What the hell! Why is this at #163 when it should be #1!
V 3 Comments
103
Jane by Design
The best fashion movie, I admire the clothes they wear in the movie and the plot is INTERESTING. And I love this movie since the first episode: the pilot, its just amazing and actually fit in any gender and ages, me 15 and my brother 21 actually watch it together :D
Only had 1 season but it was so real and fun to watch. It's basically like the devil wears prada but the main character is a teen who's job at the top fashion company is a secret. -Olivia
This show is amazing! I don't think words could describe it! It's perfect for teens and the characters are flawless.
Amazing show to bad there s only one season
V 3 Comments
104
Life With Boys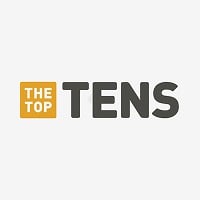 Life with Boys is a Canadian teen sitcom that aired in Canada on YTV from September 2011 through August 2013. The show follows Tess Foster as she copes with living in a home with just boys: her father, Jack, and three brothers, Gabe, Spencer and Sam.
I Love this show, Too Bad it is this below and I think that it really needs to be higher in the list. - Dreamformusic
Literally watched this show over and over because I liked it so much!
Great show but it
BEST SHOW EVEERRR! It brings back childhood memories and I will never get tired of it!
V 1 Comment
105
Baby Daddy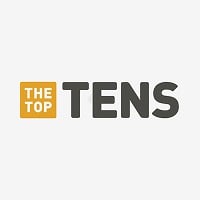 Baby Daddy is an American sitcom created by Dan Berendsen that premiered on June 20, 2012 on ABC Family (later Freeform). The series follows Ben, a man in his twenties, who gets the surprise of his life when a one-night stand leaves his baby at his doorstep. Ben decides to raise his little girl with ...read more.
I love this show! Who know a show could be this entertaining
Best show ever love it I can't stop watching
I think this show is hilarious and musst be seen. Its about a guy who suddenly finds a three month old baby at his door whith a note saying its his baby
106 My Name Is Earl
107
Mrs. Brown's Boys
So FUNNY! Great to see Brendan o Carroll doing so well very funny show for pretty much all age groups. It's a great watch. Love sitting and watching with my nana. Hon the Irish
108 Stoked
109
How I Met Your Mother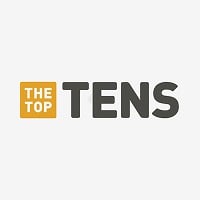 How I Met Your Mother is an American sitcom that originally aired on CBS from September 19, 2005, to March 31, 2014. The series follows the main character, Ted Mosby, and his group of friends in Manhattan.
I LOVE IT! It's so awesome, especially that all the characters are HILARIOUS, and they share the stories of their lives from a perspective of them telling the stories to their kids in the future. (: AWESOME
Something about this show makes you feel your life will be relatable to the characters after your teens and together with the humour, you just get addicted, and I am writing this being a teen myself.
This show should be number one on here. I cannot have enough praise for How I Met Your Mother. this show is full of life, love and laughter & you will fall in love with the characters and their lives. how I met your mother will forever be my favorite show!
This deserves a higher rating, this show was like the show of all time
V 6 Comments
110
The X Factor
Its just like australia and americas got talent
But only singing
Given me some of my favourite T.V. moments over the years. so glad Cheryl is now back!
V 2 Comments
111
Prison Break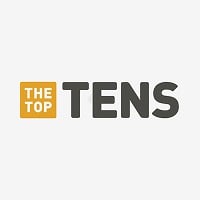 Prison Break is an American television serial drama created by Paul Scheuring, that was broadcast on Fox for four seasons, from 2005 to 2009. The series revolves around two brothers.
Honestly this is the best show ever. I usually don't like this kind of shows but this one is so well done and loyal to the characters true development that it got me. This is not one of the series that get ruined just because it was successful and the producers wanted to get more profit from it. The entire story is meant to touch the audience and to deliver one of the best moral messages. I am so sad it is only 4 seasons (I've watched it like 5 times) but I understand that is way better this way, if it was longer the impact wouldn't be the same. You fall in love with every single character. You can't believe how talented and smart the writers are to develop these ideas. Everything look so cool and at the same time so realistic. It touches real and serious problems in the every day life while showing some of the most amazing and rare cases.
This show is very interesting. They put a lot of work into this show and they deserve all the credit they can get. This show is on my Top 5 list indeed.
This show should be higher up. I love it! Michael scofield is so loyal and him and Sarah are so cute! I watched all four seasons In like a week. It's so good and the whole conspiracy thing will keep u hooked
V 2 Comments
112
Jessie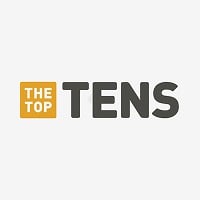 Jessie is an American sitcom that originally aired on Disney Channel from September 30, 2011 to October 16, 2015. The series was created and executive produced by Pamela Eells O'Connell and stars Debby Ryan as Jessie Prescott, a small town Texas girl who moves to New York City to try to become an actress, ...read more.
Although this show has a horrible plotline and just overall sucks, I see no way in which it is racist. please elaborate or else your point is void.
The T.V. show is one of the best
It think its a really goof T.V. show I watch it all the time its funny and it is really exiciting. I love jessie I recommend it to mostly teenagers.
It is one of the most racist shows on Disney Channel, negative influence for humanity.
This show is so funny, I LOVE! this show so much. It's an awesome show for anybody
113
Twisted
! This show is the best! It's heartbreaking, loving, and much more! Everyone has to watch it
Great show! Super suspenseful and has so many plot twists! It is so entertaining and has a really good plot full of suprises, romance, friendship... and murders. I watched the whole show in two days. Warning, the show isn't renewed for a second season, but the last episode is left off on a total cliffhanger that you will never solve :( so do not get too adictted!
V 1 Comment
114
Steven Universe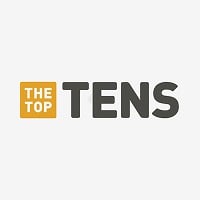 Steven Universe is an American animated television series created by Rebecca Sugar for Cartoon Network. The show's based around a young boy by the name of Steven Universe, who is a hybrid of a gem and a human. He lives with his gem friends, Garnet, Amethyst and Pearl.
This is the best show ever. I've watched all the seasons, 3 times in a row. Some people say that it's just a little kids show, but it's so much more than that and the fan group includes all ages. The first season is just building up the characters but in the second it really gets good. I've fallen in love with the all the characters, their strengths and their flaws. The art for this show is tremendous, it's all hand drawn and each episode takes 8-9 months to make. (You should totally watch it)
Extremely underrated show; it deserves more love. Steven Universe is an amazing show w/: lovable characters, it's action/comedy, it has music that I can rave to for days (Sour Cream reference), it has a deep and maybe even dark plotline, amazing world building, great art, and just great everything! Every bit of success that this show obtains brings joy to my soul! 10/10
Amazing show
115
Inbetweeners
A show about teenagers for teenagers. Whats more it is REAL being the age as most of the characters I know everything is relatable. Sure it doesn't have issues like overdosing and teen pregnancy but rather wanking and trying to get laid- somthing that most people acctualy go through.
116
Ned's Declassified School Survival Guide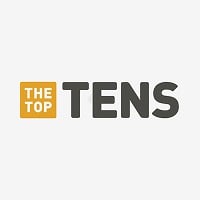 Ned's Declassified School Survival Guide is an American live action sitcom on Nickelodeon that debuted in the Nickelodeon Sunday night TEENick scheduling block on September 12, 2004. The series' original pilot episode aired on September 7, 2003, without many of the current version's main characters, ...read more.
One of the best teenage shows in 2004 to 2006, it was funny and exciting at the same time, yet it was futuristic and cool, the jokes mixed with a plot and special effects makes some great entertainment, also good background music. - nelsonerico
So ffuuunyyy and really useful
117
We Bare Bears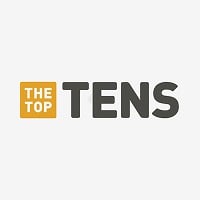 An animated comedy show by Daniel Chong about three different species of bears - Grizzly, Panda and Ice bear (polar bear). Since they were little, they wanted to get adopted by owners separately. But then they missed each other too much, so they reunited again. Now as adults, they now live in a cave ...read more.
I watch this with my brother and its kinda funny and good
118
Bleach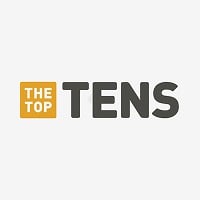 119
Wendell & Vinnie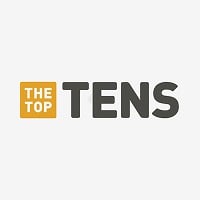 Wendell & Vinnie is an American sitcom television mini-series that premiered on Nickelodeon on February 16, 2013 and ran until September 22, 2013. The series stars Jerry Trainor and Buddy Handleson. The first official promo for the show was released on December 21, 2012.
This show was boring and was not very funny.
V 1 Comment
120
Star vs. The Forces of Evil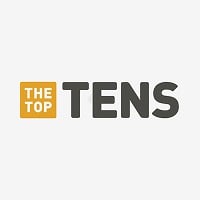 Star vs. the Forces of Evil is an American animated television series produced by Disney Television Animation.
PSearch List
Recommended Lists
Related Lists

Top 10 TV Shows for Adults That Teenagers Like

Top Ten TV Shows Enjoyed by Teenagers and Young Adults

Top 10 TV Shows Teenagers Obsess Over

Best Live-Action Shows with Teenagers as Protagonists
List Stats
12,000 votes
371 listings
9 years, 144 days old

Top Remixes (59)

1. Buffy the Vampire Slayer
2. Family Guy
3. Veronica Mars
Buffy33

1. Liv and Maddie
2. Spongebob Squarepants
3. Victorious
Disney1994

1. Pretty Little Liars
2. Gossip Girls
3. The Fosters
PrettyLittleLiars_BiggestFan
View All 59
Posts
Error Reporting
See a factual error in these listings? Report it
here
.