Top Ten TV Shows For Teenagers
The Contenders: Page 8
141
Suits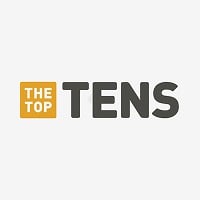 Really love this series! Suits really is such an inspiring show. Watching it makes you want to become a lawyer! I'm sure you wanna watch it! Haha, finished 2 seasons in 2 days! I surely like this uh
142
That's So Raven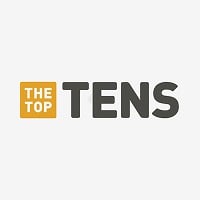 That's So Raven is an American supernatural teen sitcom television series. It debuted on the Disney Channel on January 17, 2003, and ended its run on November 10, 2007. The show had a spin-off series, Cory in the House. The series was nominated in 2005 and 2007 for Emmy Awards for Outstanding Children's ...read more.
Words can't even expalain how much I love this show! They NEED to air it back on asap! I'm 13 and love this show so much and wish it was back on air as well as the other throwbacks on disney channel. I think I speak for us teenager's generation when I say I love this show and they need to air it!
One of the best sitcoms on Disney Channel, until Wizards of Waverly Place took over.
Good show
Good show
143
How to Rock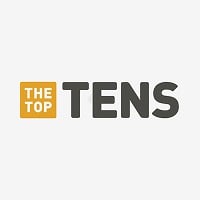 How to Rock is a critically panned American teen sitcom that ran on Nickelodeon from February 4 to December 8, 2012. It stars Cymphonique Miller as Kacey Simon. The series is based on the 2011 book, How to Rock Braces and Glasses by Meg Haston published by Little, Brown Books For Young Readers and Alloy ...read more.
Two Words, Complete Garbage! It Only Lasted a Whole Year!
Two Words, Complete Garbage! It Didn't Even Last a Year.
Okay maybe this show is for kid but I like the music and people are cool and they show that it doesn't matter how you sing you just need to be yourself that'ts why I like this show
Wish it wasn't cancelled
144
The Grim Adventures of Billy and Mandy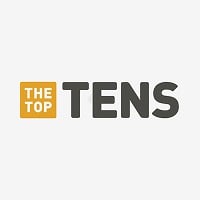 The Grim Adventures of Billy & Mandy (also known as Billy & Mandy) is an American animated television series created by Maxwell Atoms for Cartoon Network, and is the 14th of the network's Cartoon Cartoons (albeit namely when it was part of Grim & Evil; the show is considered separate from Cartoon Cartoons ...read more.
The grim adventures of billy and mandy is a very dark show that's more for Tweens and Teens the reason is because mandy is a evil girl who wants to inslave humanity and grim cut off a guys head its only a show for Tweens and Teens despite its Y7 rating
145
Black Hole High
Amazing show 1 of my favorites adventure mystery enough said have a look
146
Psych
Amazing! I love this show and it is so hilarious and funny! One of my all times favorites! I have been watching this since I was seven/eight! I can not get enough! This show is super witty and fun with a great romance! Definitely a must see!
I love this show... Love Shawn and Gus they are so funny. I love how there mystery, Romance and excitement. This is my only favorite show I tell my friends about it and they fall in love with it too. I love seasons eight. I wish they will make more seasons.
THIS SHOULD BE NUMBER ONE, THIS IS WITHOUT A DOUBT THE GREATEST T.V. sHOW EVER.
Why so low? This show is funny and unique. My favorite show.
V 6 Comments
147 Once Upon a Time In Wonderland
148 Teen Mom
149 Head of the Class
150
13 Reasons Why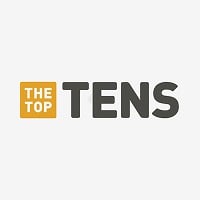 Really fools. That's better than all other. - Greatness_Forever
So intresting and really lets you know how the characters are feeling and shows just one mean thing you do can result in tradjity
151
Robot Chicken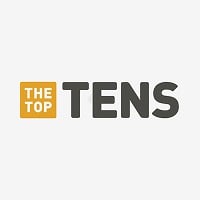 Robot Chicken is an American stop motion sketch comedy television series, created and executive produced by Seth Green and Matthew Senreich along with co-head writers Douglas Goldstein and Tom Root for Adult Swim.
cmon people you'd rather watch chicks get knocked up? - dissthisnoob
152 Jerry Springer
153
The Ren & Stimpy Show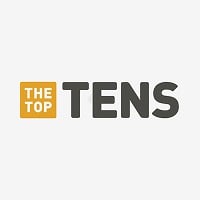 V 1 Comment
154
Teenage Mutant Ninja Turtles (2012)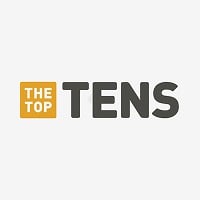 I think teenage mutant ninja turtles deserves to be in this list because its aimed at preteens and young teens
I hate this show
Can call me weird but I love this show. Its for all ages. Its funny, and entertaning.
155
The Adventures of Jimmy Neutron: Boy Genius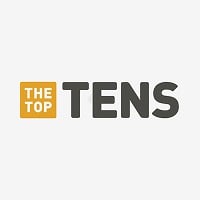 The Adventures of Jimmy Neutron: Boy Genius is an American computer animated television series created by John A. Davis. It is the first spin-off to the 2001 film Jimmy Neutron: Boy Genius.
It looks so weird
156
The O.C.
I don't know how The O. C isn't higher up on this list, it's incredible. This show has been my favourite T.V. series since I was 8 years old. Putting aside the rather trashy parties in season one and the underage drinking, the O. C always had good morals and shows how to go through relationships, heartbreak, and loss. ZING! And I think it's safe to say that Sandy Cohen had the best bushy eyebrows we've ever seen.
Love this show! It's got drama, romance and comedy
I can't even, started watching this when I was 11, although I'm 12 now I will never forget it. Quite heavy but sends (positive) messages all in all. Characters, acting, sets and costumes all superb. This show is incredible, should be higher!
I love the OC so much it's crazy! All the characters are so easy to love and I love them all! Seth and Summer forever
V 6 Comments
157
Greek
This show is so much better than all those teen shows because it shows you life after high school. I mean like ever teen drama show these days are all about high school stuff. I wish they made more shows like this.
I absolutely loved this series... You can totally relate to the characters in this. It's so refreshing to be in a college setting, shows how you develop great memories with great people, even when there are ups and downs! I would recommend this show to anybody!
I really loved this show, I was so sad when it ended I mean is refreshing that it wasnt all high school stuff. now that I am graduated I wish there were more shows like this one!
158
Skins
This T.V. show is my life! It's the last series in July, devastated, I am talking about the Uk version of course as the US is pure crap!
I love this show. The show is great, and shows a lot of realist stuff. First generation cast was the best.
It's about real life, real feelings, everything is real there. Best thing I've ever discovered
V 3 Comments
159
Smallville
Well great T.V. show but the first few seasons were the best because it shows superman's teen life - HistoryLover
<3 very good and cute, I would highly recommend to everyone. Beware though, so many superman puns. Didn't bother me terribly though! Very good show! Watch it!
160
Friday Night Lights
More like "top ten T.V. Shows for tweens unaware of actual talent and skill. " Secret life is number one? Disgusting. Friday Night Lights is one of the most well written, incredibly executed, purely magical T.V. Shows ever to be made.
Just finished watching the last episode with our 13 year old son :(
We all looked forward to watching our evening episode (or two - Yeah, Netflix! ) and are now looking for something to replace it.
We all felt that 'Friday Night' presented age-appropriate, universal, family, peer group, and personal struggles that were dramatized by talented, young actors - many of whom we now watch up there on the big screen.
It was drama with teeth but without the excessive violence, in-your-face sex, and cursing that seems a requirement of many shows today.
Goodbye, Tim Riggins... We'll miss you Luke Cafferty...
PSearch List
Recommended Lists
Related Lists

Top 10 TV Shows for Adults That Teenagers Like

Top Ten TV Shows Enjoyed by Teenagers and Young Adults

Top 10 TV Shows Teenagers Obsess Over

Best Live-Action Shows with Teenagers as Protagonists
List Stats
12,000 votes
371 listings
9 years, 138 days old

Top Remixes (59)

1. Buffy the Vampire Slayer
2. Family Guy
3. Veronica Mars
Buffy33

1. Liv and Maddie
2. Spongebob Squarepants
3. Victorious
Disney1994

1. Pretty Little Liars
2. Gossip Girls
3. The Fosters
PrettyLittleLiars_BiggestFan
View All 59
Posts
Error Reporting
See a factual error in these listings? Report it
here
.