Top Ten TV Shows For Teenagers
The Contenders: Page 9
161
Greek
This show is so much better than all those teen shows because it shows you life after high school. I mean like ever teen drama show these days are all about high school stuff. I wish they made more shows like this.
I absolutely loved this series... You can totally relate to the characters in this. It's so refreshing to be in a college setting, shows how you develop great memories with great people, even when there are ups and downs! I would recommend this show to anybody!
I really loved this show, I was so sad when it ended I mean is refreshing that it wasnt all high school stuff. now that I am graduated I wish there were more shows like this one!
162
Skins
This T.V. show is my life! It's the last series in July, devastated, I am talking about the Uk version of course as the US is pure crap!
I love this show. The show is great, and shows a lot of realist stuff. First generation cast was the best.
It's about real life, real feelings, everything is real there. Best thing I've ever discovered
V 3 Comments
163 Jerry Springer
164
The Ren & Stimpy Show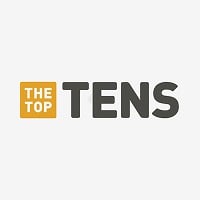 V 1 Comment
165
Teenage Mutant Ninja Turtles (2012)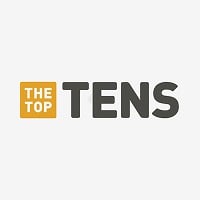 I think teenage mutant ninja turtles deserves to be in this list because its aimed at preteens and young teens
I hate this show
Can call me weird but I love this show. Its for all ages. Its funny, and entertaning.
166
The Adventures of Jimmy Neutron: Boy Genius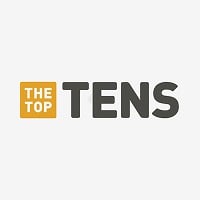 The Adventures of Jimmy Neutron: Boy Genius is an American computer animated television series created by John A. Davis. It is the first spin-off to the 2001 film Jimmy Neutron: Boy Genius.
It looks so weird
167
Smallville
Well great T.V. show but the first few seasons were the best because it shows superman's teen life - HistoryLover
<3 very good and cute, I would highly recommend to everyone. Beware though, so many superman puns. Didn't bother me terribly though! Very good show! Watch it!
168
Friday Night Lights
More like "top ten T.V. Shows for tweens unaware of actual talent and skill. " Secret life is number one? Disgusting. Friday Night Lights is one of the most well written, incredibly executed, purely magical T.V. Shows ever to be made.
Just finished watching the last episode with our 13 year old son :(
We all looked forward to watching our evening episode (or two - Yeah, Netflix! ) and are now looking for something to replace it.
We all felt that 'Friday Night' presented age-appropriate, universal, family, peer group, and personal struggles that were dramatized by talented, young actors - many of whom we now watch up there on the big screen.
It was drama with teeth but without the excessive violence, in-your-face sex, and cursing that seems a requirement of many shows today.
Goodbye, Tim Riggins... We'll miss you Luke Cafferty...
169
Scream Queens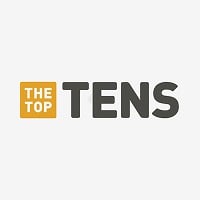 This show just started, but I can already tell its gonna be killer
Can it at least be Top 50? I mean come on!
I love this show so much I can't wait until the next season!
This show is only new but I can tell you from the few episodes that came out, this is amazeballs.
V 1 Comment
170
Lego Ninjago: Masters of Spinjitzu
Yeah! I Agree. I Mean, I'm A Teenager And I Love This Show.
V 2 Comments
171
The King Of Queens
I love this show. I first saw it when I was 13 and now I am 16. My grandma used to watch and she recommended it to me. I really started to enjoy it.
172
What I Like About You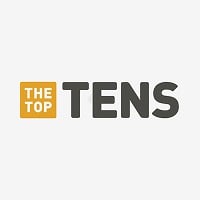 What I Like About You is an American television sitcom set mainly in New York City, following the lives of two sisters, older sister Valerie Tyler and teenaged sister Holly.
This show is pretty good.. I don't get why it is not that popular. It is pretty funny and interesting as it is mostly about two sisters living together.
173
That 70s' Show
I can't believe it wasn't even on the list, even though it ended, it is still the funniest teenage series ever. The characters are so strong, and it makes you laugh every single time!
How the heck is it 144?!?! I'm watching it right now and it is fantastic. Ugh.
This show is my fave show ever! It never fails to make me laugh! Love every single person on the show! Kitty/ Red Forman is SOOO amazing
#125? Seriously should at least be in the top 20! - CommentandList
V 1 Comment
174
The 100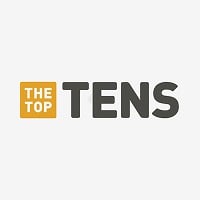 The 100 is a fantasy-drama based live action show based of a book by Kass Morgan. The show was aired for the first time on March 19, 2014. In the show, we start three generations after a nuclear apocalypse.One large space station, made of twelve separate space stations, is suffering overpopulation. ...read more.
So this is kind of a new show based on a book, basically there was a nuclear explosion and everyone on earth dies, but the remaining 3000ish humans are launched up in this space colony orbiting the earth called the arc. On the arc people have been in space for 97 years and the arc is running out of air... If you are even a tad out of line, you are exsiccated right away, but if you are under 18, you are thrown in jail till its time... So in an effort to see if earth is survivable, 100 teenagers are launched down to earth as test monkies. They are juvenile criminals who broke the law and now there are no laws no adults and no food. This story follows 6 main characters on the struggle of life back on earth... Great show, its not as confusing when you watch it and there is some romance and action adventure big time... Perfect show as well as slide and awkward
Can't believe this show is so far down! I have watched all 3 seasons on Netflix and am totally hooked. I can't believe the wait for season 4, but I'm sure it will be amazing! If you haven't watched this yet you are totally missing out! Amazing actors and incredible storylines
Should be way above crap from Disney, top 50 would be a lot more accurate, my opinion, top 10, but clearly not there yet. Good show!
This show should be one of the top ten, one of the best shows on T.V
V 5 Comments
175
The Hills
The Hills is such a good show! My friend showed it to me and we ended up watching almost the whole entire show! I loved it and I know you all will to but the only bad things is I think now it is only on Netflix so it not on T.V. any more! I know that is really sad but it is worth buying! That allbby now!
176
The Goldbergs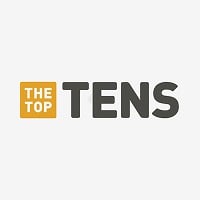 The Goldbergs is an American sitcom that premiered on Tuesday, September 24, 2013 on ABC. The series was created by Adam F.
so funny
177
All That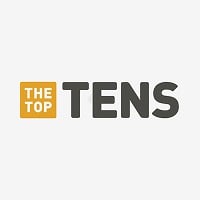 All That is the American live-action, sketch comedy-variety show created by Dan Schneider, Brian Robbins and Mike Tollin, which originally aired on the Nickelodeon cable television network from April 16, 1994, to October 22, 2005, lasting ten seasons. The series was produced by Tollin/Robbins Productions ...read more.
The best variety sketch show ever to exist. - nelsonerico
178
School of Rock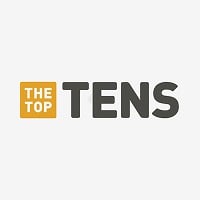 School of Rock is an American musical live-action sitcom which premiered March 12, 2016 on Nickelodeon. The series, based on the 2003 film of the same name, stars Breanna Yde, Ricardo Hurtado, Jade Pettyjohn, Lance Lim, Aidan Miner, Tony Cavalero, and Jama Williamson.
This show is so good. It should be higher on the list
179
Community
It's just so funny. The characters are very clever, and act like people, albeit a little deranged occasionally. There are weird people, and goody-goody people, and douchebags. :D Not to mention it just has great jokes, and the Christmas episode for 2010 was stop-motion animation. - NRWendt801
180
Kyle XY
Amazing recommended for teen girls who like watching adorable guys be adorable
I love love This show. One of the best ever. I love Kyle and Jessi relationship.
Such an exciting series, I can't stop watching it
I liked Kyle XY as well, and felt let down when it was terminated on ABC Family.

Kyle the character had such a depth of character, and the other sub plots in the show were likewise very well done.

Some of the crappy behaviour between the teen female characters was unimaginative, and stereotyped.

If that's the way real teen girl's behave, thank God I am a guy.
V 3 Comments
PSearch List
Recommended Lists
Related Lists

Top 10 TV Shows for Adults That Teenagers Like

Top Ten TV Shows Enjoyed by Teenagers and Young Adults

Top 10 TV Shows Teenagers Obsess Over

Best Live-Action Shows with Teenagers as Protagonists
List StatsUpdated 19 Oct 2017
12,000 votes
369 listings
9 years, 86 days old

Top Remixes (59)

1. Buffy the Vampire Slayer
2. Family Guy
3. Veronica Mars
Buffy33

1. Liv and Maddie
2. Spongebob Squarepants
3. Victorious
Disney1994

1. Pretty Little Liars
2. Gossip Girls
3. The Fosters
PrettyLittleLiars_BiggestFan
View All 59
Posts
Error Reporting
See a factual error in these listings? Report it
here
.