Top Ten USA Olympic Swimmers
The Top Ten
1
Michael Phelps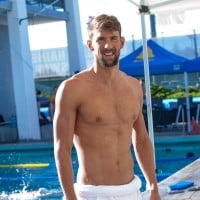 Michael Fred Phelps II is an American competition swimmer and the most decorated Olympian of all time, with a total of 22 medals in three Olympiads.
Michael phelps is truly the best swimmer in the world. He is such an inspiration to me and to millions of others. I'm a Phelper! Laugh out loud I just made that up. He is so awesome, not to mention hot! *wink*
He's an amazing swimmer and everyone should know that. I know he was caught with a bong but whatever I respect him anyway.

He is definitely the best of the best. Go Phelps!
Michael Phelps is an amazing swimmer. He is obviously one of the best swimmers in the world. He inspired me for swimming. I've been swimming since I was about 1 or 2 years old.
I think he is an amazing swimmer because he spends all his time swimming. I am a swimmer and I really want to grow up and be exactly like him and how he swims.
2
Dara Torres

fist women to compete in four olympics. most decorated. and oldest swimmer
3
Mark Spitz

Mark Andrew Spitz is an American former competitive swimmer, nine-time Olympic champion, and former world record-holder in seven events.
9 Olympic gold medals, 1 silver, and 1 bronze; 5 Pan American golds; 31 National U. S. Amateur Athletic Union titles; and 8 U. S. National Collegiate Athletic Association Championships.
He was the first to get seven medals in one olympics. Ever. In swimming that is and has one stuff beyond imagination!
He is a true athlete. just look at his mustashe
He is so good
4
Jenny Thompson
she swims hard dedicated her life to swimming she is my hero. she is also from the same swim team as me. one of the most decorated women athelets.
5
Tom Wilkins
You are so awesome Love the the Roller family
he is a hard worker and one of the best rookies that came up from college taems an a great breaststroker
6
Natalie Collins
a good freestyler and has spent her life on swimming to be one of the best and is.
7
Kurt Grote
He set outrages goals and always defeated them.
8
Cullen Jones

Should be lower. No special treatment because of skin color.
one of the first african amercan swimmers.
9
Aaron Piersol

I visited his beautiful home in the hills in Costa Rica while still under construction last year. Beautiful place and location Aaron! Keep up the good work with keeping the oceans and the environment clean...
Had second most medals in 08 only to Phelps.
10
Missy Franklin

She got 4 gold and one bronze in her first olympics! Come on people!
Two world records! How much did phelps get in Sydney? A big donut hole.
Give her at least number 9
Great personality, an excellent person to represent the United States, excellent attitude towards her sport and of life.
Missy Franklin should be up in the top 10. She made it in swimming at age 16 and has only gotten better. My hero and role model
I'm a backstroker too and Missy Franklin really deserves to be higher on the list
The Contenders
11
Katie Ledecky

A very good distance freestyler. She gets every single person in the pool cheering for her.

She is amazing!
She is one of the youngest swimmers! But she showed me an lesson. It doesn't matter!
Come on people! She won 18 medals! All gold! Almost as much as Michael Phelps!
She wasn't even 18 when she got her first of many world records.
12
Tom Dolan
One of the greatest swimmers in history and a dedicated swimmer
13
Ryan Lochte
I love Ryan Lochte because he is 28 years old and he is execellent.
14
Brendan Hanson

He is amazing at breast stroke.
A great backstroker and frestyler
He's underrated
15
Rebecca Soni

She is a great swimmer. She has competed in 2 Olympic Games and she won the medals in both of them. Rebecca is the best breaststroker in the United States, she is not as good as Michael phelps but she deserves to be on the top ten list.
Rebecca Soni is THE BEST BREASTROKER ON THE US TEAM! She swam the 200 breastroke in the semi finals of the olympic and when she came back for to swim it agian she beat her own time! She broke her own world record too! (her time was a 2:19:59) she needs to be higher on this list at least on the top ten!
She should be on the top ten list. She inspires me in everything she does, and I couldn't have asked for a better idol.
She is great!
16
Nathan Adrian

17
Natalie Coughlin

Very good at everything and most decorated female swimmer!
My swim team coach is married to her. And I love her!
18
Maya DiRado
She got two gold in her first Olympics.
19
Leah Smith

So fast! In my opinion, she is one of the fastest swimmer!
One of the top freestylers! She is so cool!
Ealiy an great swimmer!
20 Mary T. Meagher
21
Janet Evans

22 Johnny Weissmuller
23 Matt Grevers
24 Kevin Cordes
25
Rowdy Gaines
Just a badass and at 50, still going 50 second 100s
PSearch List