Activision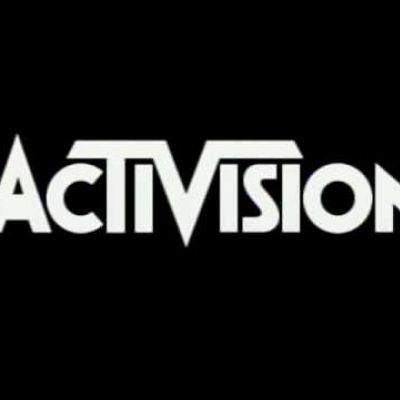 Uploaded by htoutlaws2012
Info
Activision Publishing, Inc. is an American video game publisher. It was founded on October 1, 1979 and was the world's first independent developer and distributor of video games for gaming consoles.
Comments
Top
Popular
Newest
I hate how people do not like this company just because it makes Call of Duty games. It makes other wonderful games to and should be admired for it not hated on for making a best selling franchise.
Activision is company that you can expect to get great games out of all the time such as Skylanders all the way to Destiny and they continue to make great games
Boo! Every Call of Duty game is the same it's so boring. I'm surprised Activision still sucker people into buying games they already have
It is the best! I mean, people still buy them and love them, and the Black Ops series is winning the battlefield of games, in my opinion
Only good games are, Bakugan battle brawlers (Wii version), and Call of Duty 4, and that's about it. - Trenchpit777
Made some of the best group of games out there! This one is legit.
I just like Call of Duty but they have good games like skylanders and stuff
Why activision is on number 16.It should be on number 5
Very good games as special Call of Duty black ops 2
It's the best company for action-war games
They did a good job on Call of Duty
"Hey, what's your favorite Activision game? " "Call of Duty! " "Which one? " "I dunno, aren't they pretty much the same? " It's not a legendary company if the one franchise it's known for is entirely unoriginal. Shouldn't be higher than 15.
Made Call of Duty. Released again. Released again, released again, released again... Upto 11 games. Stopped all other games. Activision=Call of Duty
I Love This Call of Duty Advanced Warfare series Of this Company. This Company Games Have Great Graphics Than Ubisoft. It should be on 1st.
Call of Duty is the best shooting game ever played by any gamer
Activision is one of the most inexpensive gaming companies. They did Call of Duty, Guitar Hero and Pitfall but licensed other games such as Barbie, Nickelodeon, Disney, Rovio, The Simpsons, Spider-Man and Tony Hawk. They also did Teen Digital Diva (a edutainment PC game). - monsterhigh200
The ultimate franchise killer,

Don't touch our valve or mojang or Nintendo! - Harri666
Call of Duty did not ruin Activision.It made them better, STUPID!
Call of duty, guitar hero, tons of other games need I say more
Ruined the Barbie, Disney, Tony Hawk, Nickelodeon, Simpsons, Teen, Moxie Girlz, Pinkalicious, Lalaloopsy and Buffy the Vampire Slayer licenses. Darn you, Activision. - playstationfan66
Okay I agree that Call of Duty had bad times I perrsonaly like only Call of Duty black ops and mw2 from the modren times but I loved al Call of Duty in past and thej just put out a new Call of Duty ww2 and I think its amazing
Why are these above CD Projekt Red? Why are they even considered? whats next...Ubisoft has a smooth game launch..pfft
Related Lists
Best Activision Games
Biggest Electronic Arts vs. Activision Rivalries