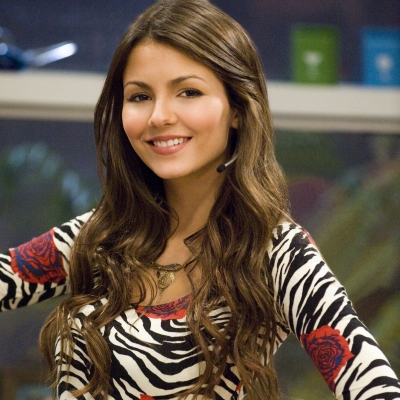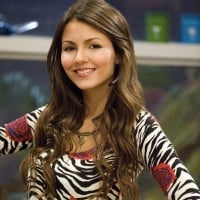 +
Tori Vega
Tori Vega (Victoria Justice) is the younger sister of Trina Vega, which makes her the youngest daughter of the Vega family and attends Hollywood Arts, a performing arts high school, along with her sister.
When Trina comes down with an allergic reaction to a Chinese herb before a big showcase at school, Tori is volunteered by Andre to take her place since she knew the piece meant to be played. Tori performs "Make it Shine" the theme song of the show and everyone is impressed with her performance, including the principal who offers her enrollment to the school. She accepts and is admitted to Hollywood Arts. Though initially feeling out of place at Hollywood Arts, Tori makes new, supportive friends and gets more comfortable. From there onward, the show details Tori's journey as she gets into wacky situations, and has differences and adventures with her friends, as she finds herself along the way. She is one of the favorite students of Sikowitz.
She is depicted as creative, nice, caring, forgiving, responsible, positive, easy-going, and friendly, though she can be sneaky and vindictive, going as low as to manipulate her friends and family (especially Trina), but will always do the right thing in the end. Tori is shown to care for her friends and family a lot and is willing to help them no matter what, even when she is hesitant to.
In "The Breakfast Bunch," it is revealed that Tori can do archery with her feet.
Tori is friends with Beck, Cat, Robbie and is the closest to Andre. She often considers Jade as her friend, even though Jade herself doesn't. In some episodes, the two seems to be friends although most of the time Jade seems to be "frenemies" with Tori.
For unexplained reasons in later episodes, Tori is shown to wear glasses when at home.
Lists Featuring Tori Vega