Top Ten Transparent Animals
The bodies of these animals are clear as glass that you can see through it. Which one do you think is the best?
The Top Ten
1
Glasswinged Butterfly
Its body isn't entirely clear, but it has beautiful glass-clear wings - BlueFrostOfThunderClan
You make really interesting lists on animals, BlueFrostOfThunderClan. I guess you do some research to make these lists. I am impressed. - Metal_Treasure
V 1 Comment
2
Glass Squid
It's a genus of transparent squids. There are more than 60 species known. Many species of these (adorable) squids are bioluminescent (able to produce light from their bodies) - BlueFrostOfThunderClan
3
Sea Salp
It's a barrel-shaped planktonic tunicate. This animal has a unique life cycle. A sea salp generates asexually to make a chain of sea salps which can consist of hundreds of sea salps, but it can live individually - BlueFrostOfThunderClan
4
Glass Octopus
Unlike other octopi, this deep-sea-dwelling octopus is ovoviviparous - BlueFrostOfThunderClan
5
Portuguese Man o' War
Also known as the man-of-war, blue bottle, and floating terror. Despite looking like a jellyfish, it's not a jellyfish. It's a siphonophore. This venomous animal has a very painful and sometimes fatal sting - BlueFrostOfThunderClan
6
Glass Frog
Species of glass frogs have transparent abdominal skin. Because of that, you can see some of its organs - BlueFrostOfThunderClan
7
Sea Walnut
Also known as the warty comb jelly. It has an oval body with 4 rows of vertical ciliated combs that will glow blue-green when disturbed - BlueFrostOfThunderClan
8
Jellyfish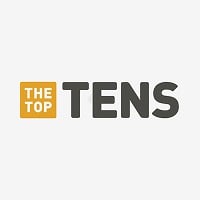 9
Glass Catfish
Also known as the ghost catfish and phantom catfish. The reason it's transparent is because catfish don't have scales and it lacks color pigment - BlueFrostOfThunderClan
10
Sea Angel
Sea angels are small swimming sea slugs. Their foot developed to wing-like flapping appendages that are used to swim - BlueFrostOfThunderClan
The Contenders
11
Phronima
Phronima is a genus of small, shrimp-like deep-sea amphipods. They feed on salps and females lay their eggs inside the salp's body - BlueFrostOfThunderClan
12 Ghost Shrimp
13 Warty Comb Jelly
BAdd New Item
Recommended Lists
Related Lists

Top Ten Best Animals

Top Ten Coolest Animals Ever

Top 10 Strongest Land Animals

Top Ten Most Dangerous Animals
List Stats
13 listings
1 year, 227 days old

Top Remixes
1. Glasswinged Butterfly
2. Glass Squid
3. Glass Frog
Metal_Treasure
Error Reporting
See a factual error in these listings? Report it
here
.