Top Ten Best Travis Scott Songs
Ark-M
The Top Ten
1
90210

This is just the go to song for Travis fans. Nothing comes close to this. The anxious build-up of over 2 minutes of subtle trap then to an extravagant "IN THE 90210 90210 LOOKINg FOR THE ALLEY" with the guitar ripping in the background. Then after all that angst the beat switches up to nice, smooth rapping with incredible flows. "The alley" is an alley where Travis used to hand out and drug deal and pay prostitutes. However, it is a metaphor for his past life, before he was famous. The whole song is about how his past of drugs and prostitution is a significant chapter in his life, but he is on to bigger and better things now. A whole new chapter in his life.
The perfect blend of autotune melodies and old school rapping. He is able to separate the songs really well and even though most people don't see it in him, Travis Scott is actually a pretty versatile artist. The beat switch is amazing and this song is easily 1 of the best trap singles I've heard this decade. 6/5 - AlphaQ
A perfect combination of great lyrics and a music. This is one of of the only songs that Travis raps significantly well compared to his other songs that are more reliant on auto tune and technological modifications. He demonstrates his flawless flow which is evident in the second upbeat half of the song. A true masterpiece that hasen't gotten enough attention.
By far the best song Travis Scott has ever made. The first half of the song is so melodic and could be a great song on its own, but then the beat switch kicks in and brings the energy of the song up by so much. His 'oohs' are just so also. This song (and album) has become the golden standard for any Travis Scott project. This is just such a great song and is one of my favorite songs in the past decade.
V 22 CommentsUListen to Sample
2
Goosebumps

In love with this song
Such a banger, the name fits the song really well, get goosebumps every time I hear it.
3 years later still the best song I ever heard.
One of the best songs
BUT KENNY LAMAR RUINED IT THE PRICK
V 8 CommentsUListen to Sample
3
Antidote

It should be through out late night or goosebumps not antidote
Travis Scott is awesome. This sing is a savage version of The Hills and wow this is stunning. 5/5 - AlphaQ
It should be goosebumps
I love the song
V 2 CommentsUListen to Sample
4
Drugs You Should Try It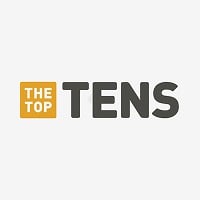 Best Travis song, no question. - jameshoward
He's god, prove me wrong
One of the best songs Travis has ever made, no argument.
This song gives me chills every time I hear it. Probably the best song of this century.
V 13 Comments
5
Oh My Dis Side

The best Trap song of this generation.
"Let me tell you a lil story about dis side" say no more
The dark, eerie guitar loops and massive bass on "Oh My" is so powerful, but then the song transitions to the lowkey and soulful "Dis Side," in which Quavo and Travis talk about their hometowns and come-up. Beautiful song.
BEST SONG
V 1 CommentUListen to Sample
6
Pick Up the Phone

This song is definitely top 10
It turns up very good dooope
Really savage to listen to and the best Young Thug had ever sounded. - AlphaQ
Best tune ever
UListen to Sample
7
Through the Late Night

This is his best song
Aaron Judge
UListen to Sample
8
Sicko Mode

Eh, it is decent, I guess...but it's nowhere near his Top 10. The beat switch is just okay-sh. Swae Lee really wasn't very useful here and Drake's 1st bars were pretty useless but the last part was amazing and the middle part is decent. Still could've used better transitions like in 90210. - AlphaQ
Only song of his that is good
Love this song - Lpsgirl
Why isn't this 1st
V 5 CommentsUListen to Sample
9
Pray 4 Love

My kids are gonna hear me scream this song when I'm old
Weeknd bangs it
UListen to Sample
10
3500

The last three minutes are completely unnecessary, but the first five minutes are so lit. I've listened to this song everyday for a couple months!
UListen to Sample
The Contenders
11
Butterfly Effect

Eh, cold be a little more memorable but eh, it's aight I guess. - AlphaQ
The best
Best no question
Ah hell yea
V 3 CommentsUListen to Sample
12
Stop Trying to Be God

If you want an amazing psychedelic track to smoke to, this is the perfect track. The vibe is amazing here, this dude never has bad productions. - AlphaQ
He included a harmonica-sample by Stevie Wonder on a trap-song. Anything else?
Stop Trying to Be God is an incredible psychedelic experience. It's a visionary track, a totally surreal, hypnotic vibe, that only Travis could construct like this.
The vibes and the lyrics are top notch on this one
UListen to Sample
13
Can't Say

Shawty lick me cleaner
so catchy
Smokin Hella weed I'm on alcohol
The best
UListen to Sample
14
Impossible

One of the greatest rap beats of all time
AMAZING
AMAZING
Killer hook, amazing cloudy production, and incredible flow by La Flame on this song.
V 1 CommentUListen to Sample
15
Maria I'm Drunk

The best arrangement of sounds mankind has ever strung together.
My favorite Travis song do not sleep.
This would be in my top ten off of the intro alone
Best travis scott song in my opinion the fact this is 26 is a joke
V 5 CommentsUListen to Sample
16
Nightcrawler

One of the Best Travis songs ever no cap
Best song I've heard in my whole life
Mad production
The best song ever made
V 7 CommentsUListen to Sample
17
Stargazing

This is some of the best productions I've ever seen. - AlphaQ
UListen to Sample
18
The Ends

THe best
An absolute masterpiece
This should be the first
Best song on the album
V 1 CommentUListen to Sample
19
Pornography

This song is a fantastic intro to Rodeo. How is this not in the top 5?
Great song. Deserves to be in the top 10.
Perfect representation of the hedonistic lifestyle that Travis portrays in his music, with 2 suprisingly great poems from T.I.
UListen to Sample
20
Astrothunder

1 of the weakest on Astroworld but the production is solid, his verse could've been better though. 3/5 - AlphaQ
I was in a bad spot a little while ago. Ate some shrooms and listened to this on repeat. I cried for hours.
This song brings you to another planet. I keep it on repeat.
What a journey this song is... best song to listen to high
UListen to Sample
21
A-Team

Underrated song, one of the best in my opinion.
UListen to Sample
22
Apple Pie

Top 10 for sure
Travis ends the album by portraying the message of growing into his own person and building a legacy for himself. His usage of explaining who he has become perfectly summarizes Rodeo. TI ends the album by praising Travis and his development into his creative, energetic, empowering self.
AMAZING, doesn't GET BETTER
UListen to Sample
23
Beibs in the Trap

This is probably the only verse by NAV that is actually decent. - AlphaQ
Best. nav + la flame = best.
UListen to Sample
24
Wonderful

Underrated song
UListen to Sample
25
I Can Tell

Banger
Most underrated song! Should be top 5 - sam11919
UListen to Sample
26
Night Riders

Not to bad. - 906389
I'm shocked as to y their r so many haters of dis track!? :/ its amazing! - Ark-M
UListen to Sample
27 Skyfall
28
No Bystanders

UListen to Sample
29
Coordinate

When I first heard this song while listening to Birds, I thought this song was just alright. After a few listens, it quickly became my favorite song on Birds and one of my favorite songs from Travis. Such an amazing song I love coordinate
One of the best vibey Travis songs
I find it sad more people haven't heard of this track. It's the most atmospheric of Travis's career. Never has the autotune worked so well. And before you say it's not lyrical, that is not the point of Travis. He's there to put a ghastly but hypnotizing vibe. And none of his songs have done that as well as this in my opinion.
People will usually brush this song off as mindless, however it is this that makes the song one of Travis's best tracks. The Blac Youngsta intro prepares the listener for a banger, then transitions to the ghastly piano chorus with synths that perfectly complement it. Travis raps over this in his classic auto tune however the lifeless tone of his voice perfectly complements the dreary instrumental. This is my favourite Travis Scott song and if you haven't gave this one a listen I cannot recommend it enough
UListen to Sample
30
Coffee Bean

So underrated
UListen to Sample
31
Mamacita

Travis easily makes 1 of his top verses on this song, too bad the features are horrid here. - AlphaQ
EDIT:

Travis Scott: 6/5
Rich Homie Quan: 2/5
Young Thug: 1.5/5 - AlphaQ
Travis Scott: 5/5
Young Thug: 2/5
Rich Homie Quan: 1/5 - AlphaQ
best...
V 1 CommentUListen to Sample
32
Houstonfornication

MOST UNDERRATED, this track slaps so hard. Probably the best song on astroworld
One of his best songs
Best track on Astro
So underrated I can't believe it! it is one of the best songs in astroworld!
V 2 CommentsUListen to Sample
33
Don't Play

Extremely Underrated. If he cam out with this track today it would be a number 1 hit!
UListen to Sample
34
Backyard
The sample used in this song is so dope
35
Hell of a Night
Production is amazing and best song off owl pharaoh
Best song of all time!
36
Wasted

THIS SONG IS LIT
UListen to Sample
37 Uptown
38
Way Back

All time favorite
This song is at least top 5. One of the best songs of Birds.
This song starts out very high energy and then transitions to a more relaxed beat change. Definitely one of the better songs off of Birds in the Trap
UListen to Sample
39
Sloppy Toppy
HEAT! - LilPumpTheGod
Easily top 15.
40
First Take

Such a chill song and prolly better than all the songs on huncho jack and most of birds
This song is an absolute masterpiece with bryson's vocals paired with travis' flow
Best song on birds
UListen to Sample
41
R.I.P. Screw

My favourite one
UListen to Sample
42
Upper Echelon

Man dis is his best! Outlandish collabo with t.i. n chainz. Wicked lyrics, sinister video n a darkly amazing gangsta song! - Ark-M
UListen to Sample
43
Uber Everywhere

UListen to Sample
44
Days Before Rodeo: The Prayer
This song has one of the strongest and darkest beats and Travis rapskills are on point. One of the best intros. Should be in the top 3.
This is one of his best songs easily, great introduction where he displays his surprising ability to actually rap.
45
Serenade
Most chill song ever to be made
46
Quintana

Old but a real banger
UListen to Sample
47
Guidance

Come on really?! Wasnt even on the list
UListen to Sample
48
No Sense

:'( :'( it's the saddest JB song I've heard. - Ark-M
UListen to Sample
49
Ok Alright

How is this not on the list?!
UListen to Sample
50
Flying High

UListen to Sample
PSearch List
Related Lists

Top 10 Best Songs On Travis Scott's Rodeo

Best Songs from Travis Scott's Birds in the Trap Sing McKnight

Best Travis Scott Songs on ASTROWORLD

Best Songs on Travis Scott's Astroworld

Top 10 Travis Scott Songs
List Stats
2,000 votes
60 listings
4 years, 2 days old

Top Remixes (8)

1. Drugs You Should Try It
2. 90210
3. Pornography

jameshoward

1. Impossible
2. Antidote
3. Night Riders

906389

1. Stop Trying to Be God
2. 90210
3. Oh My Dis Side

atomicpowur
View All 8
Error Reporting
See a factual error in these listings? Report it
here
.