Top 10 Trends that Will Conquer the Ecommerce Industry in 2018
akashdeepsharma
We, the team at The Brihaspati Infotech have researched and learned about the ten most interesting eCommerce trends for 2018 and beyond.
The Top Ten
1
Dynamic Experience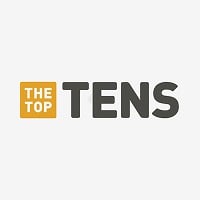 Dynamic Experience: Online shoppers require unique addons and product recommendations that matches their requirements. The products offered by the eCommerce websites should be based upon the preferences, trends, locations, purchases and interactions of the shoppers. The products displayed should depend upon the previous purchases of the customers. The new features included in the Sitecore, Monetate and Magento 2 will offer relevant recommendations to the potential buyers on customers' search history. - akashdeepsharma
2
Product Remarketing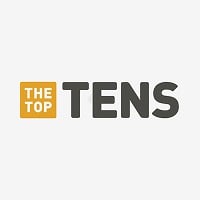 This allows you to present your product multiple times to the same online customer. It is a simple yet crucial eCommerce remarketing trend if you want to give some incentive to your customers and bring them back to your online store. Through multiple touch points they will be proposed to come back to your site to finalize their purchase with items currently in their cart and get a discount if they order within the next few minutes or so. - akashdeepsharma
3
Multi Channel Shopping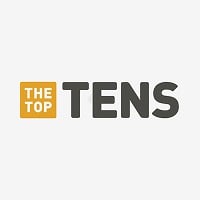 Almost every time a customer finds a cool product online, chances are he also goes onto another website to find it there. This is the reason why so many sellers consider multi-channel selling. It deviates from the regular sales website and offers products through a multi-merchant system. Companies have started to sell through multiple channels as they have realized the benefits of listing their products on places like Amazon, eBay, etc. - akashdeepsharma
4
Same Day Delivery
Drone delivery might still look like a dream; however, 2018 should see some rise in the drop off points for online orders and same day delivery. Research found out that 29% of the online shoppers are willing to pay extra for same day delivery. Delivery and returns have always been the pain points of eCommerce industry and steps should be taken to make the delivery easy and quick. - akashdeepsharma
5
Biometrics
The main concern of every retailer is to offer security to the customers. Security issues like hacking, online fraud, spamming and theft still hold back a huge number of customers from purchasing online. Biometric verification is a recent eCommerce trend that uses the physical characteristics like fingerprint, voice, face, palm to go through the security issues. - akashdeepsharma
6
End of Cash and Physical Wallets
ECommerce allows numerous ways to order products online with the use of credit/debit cards like PayTm. This transfers money from one account to another being transparent to the right authorities regarding transactions taking place. This online money transfer also helps in case of high value transactions where the threat for loss of cash exists. - akashdeepsharma
7
Artificial Intelligence
Online shoppers will have great time interacting with artificial intelligence in 2018. Th e automated tool for the online shoppers which is chatbot will answer the queries of the shoppers. Futuristic believe that chatbots will be common in use just like the automated phone. The role of the chatbots of an online store would be increasingly vital. - akashdeepsharma
8
Beacon Technology
With beacon technology, companies are offering mobile deals and greeting s when someone walks into the store. Beacon works when someone walks into the store and then provides something promotion al when their phone accepts the signal. This technology works when your phone or tablet keeps searching for a beacon. - akashdeepsharma
9
Simple UX
Simpler the shopping application/website is to use, better is the conversion rate. Almost 12% of the annual cart abandonment rates can be prevented if customers are offered a simpler user interface that can complete a sales transaction with quick swipes, taps or gestures. - akashdeepsharma
10
Subscription Based Service
This service has proved that it can be effective for the customers and businesses as well. It offers flexibility to users and accumulates regular sales for the businesses. In 2016, this service accumulated over $157 billion and is projected to cross $201 in 2019. - akashdeepsharma
BAdd New Item
Related Lists

Best Command and Conquer Games
Top Ten Improvements for Command and Conquer
Favorite Command and Conquer Red Alert 2 Battle Units

10 Countries Most Likely to Conquer the World by 2500
List Stats
10 listings
2 years, 19 days old

Error Reporting
See a factual error in these listings? Report it
here
.