Best Trollhunters Season 1 Episodes
darthvadern
Trollhunters is pherrhaps my faovurite cartoon of all time, consisting of three seasons, it's about a boy named Jim that finds an amullet and beacomes the trollhunter that must defend the good trolls and humans from the gumm-gumm, the last trollhunter died so Jim must now beacome the new Trollhunter. Season 1 was my least favourite of the seasons, but still so awesomne! Here's the best episodes in Season 1.
The Top Ten
1
Episode 25: "A Night to Remember"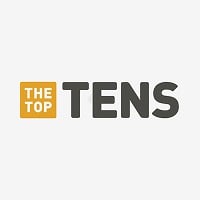 I actually thought this was way better than the actual Season finale for this season! It feels more dramatic and fulfilling, as Jim must race agianst time to save his mother from dying! It feels very emotional and dramatic and is why it is high up. - darthvadern
Nice - hashmat
2
Episode 11: "Recipe for Disaster"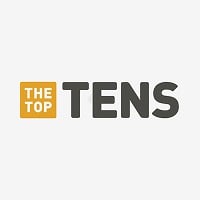 This is also good - hashmat
This is hilarious! Barbro, Jim's mom invites Strickler over dinner and Jim and Strickler fights! It's so awesomne, and they fight while Barbro s in the kitchen, like hilarious! - darthvadern
3
Episode 17: "Blinky's Day Out"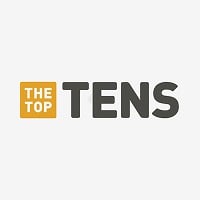 The main thing I loved about this episode is Blinky, this is one of the reasons Blinky is my favourite Trolhunters character, Blinky has turned human and he gets to explore the outside in daylight, awesomne! And Angor Rot makes an intimidating appearence for the Trollhunter! - darthvadern
4
Episode 20: "Where Is My Mind?"
Angor Rot has created sonme kid of Pixls that take over the mind of the victim, and the victim sees things that aren't real but they fear it, like for example, Steve sees a bunch of Steves and he worries about not being the only Steve, and Mary, who is also a victim, she thinks she's naked (why? ). - darthvadern
5
Episode 22: "It's About Time"
Really awesomne! Jim stops time so he can get the triumbric stone from Angor Rot! And then he does a bunch of dumb things on the way, (this is one thing I didn't like about the episode). But it had the hilarious Blinky and Barbro conversation which was hilarious. - darthvadern
6
Episode 24: "Angor Management"
This is like htre first time when Strickler and Jim actually work togheter, and I love to see that since Strickler is one of my favourite Trollhunters. And some dramatic things happen here too. - darthvadern
7
Episode 14: "The Battle of Two Bridges"
This episode was like the finale for the first half of season 1. I mean, let's take a look, Jim kills Gunmar's son, Bular and he and Claire does the Romeo and Juliet role-play. I like it very much and Bular was threatning. - darthvadern
8
Episode 4: "Gnome Your Enemy"
I thought this episode was hilarious at parts, he are introduced to the adorable Chompsky and Jim's spanish presentation was so funny! - darthvadern
9
Episode 12: "Claire and Present Danger"
This episode was one of the best Jim-Claire episodes and I really liked it for some reason
I like how Claire gets introduced to the trolls here, it's so awesomne. - darthvadern
10
Episode 1 & 2 "Becoming"
Of course this wouldn't be too high up since it's the start of the series, but it's good. - darthvadern
The Contenders
11
Episode 9: "Bittersweet Sixteen"
Really great! I have some nostalgia for this one - darthvadern
12
Episode 10: "Young Atlas"
Excellent episode! So much stuff happens here! - darthvadern
13
Episode 7: "To Catch a Changeling"
Good episode, however it's one of my lesser favourites of the series as whole - darthvadern
BAdd New Item
Related Lists

Best Trollhunters Season 2 Episodes

Best Trollhunters Season 3 Episodes

Top Ten Trollhunters Episodes

Best Trollhunters Villains
List Stats
13 listings
328 days old

Top Remixes
1. Episode 25: "A Night to Remember"
2. Episode 17: "Blinky's Day Out"
3. Episode 11: "Recipe for Disaster"
darthvadern
Error Reporting
See a factual error in these listings? Report it
here
.