Top 10 Trolls In Internet History
The Top Ten
1
Trollface
Well, duh. He's the only TROLL in internet history. Other than Justin Bieber. So my vote goes two ways. Justin Bieber. And this.
I laugh it it every time!
2 Justin Bieber/Baby
3
Rick Asltey/Rick Roll'd
NEVER GONNA GIVE YOU UP, NEVER GONNA LET YOU DOWN...
4
Nyan Cat
Nyan cat cause you get the song stuck in yo head for days
5 Retarded Running Horse
6 Dramatic Squirrel
7 Selfdestruct
8 "I Have No Son" Guy
9
Mariotehplumber
He's not "top" he's a jerk who contradicts himself 24/7 and has no life. Wait, I realized why Rosalina is usually listed as the rarest Amiibo! Cause Mario the idiot bought them all!
10 Emo hater
The Contenders
11 "Are You F****** Kidding Me?" Guy
12 "You Don't Say?" Guy
13 Gilgar13vids
14
Ken M
Haha Ken M Is So Funny - ciaraniguess
15 Dabezdchanl
16 "Y U NO" Guy
17 Sammyclassicsonicfan
18
Super Minecraft Kid
Why is he even on YouTube? - BorisRule
SMK is fake and his real channel is FlourtownBrown
19 Dolan Duck
20 MudVein
21 Luigibrozsucks
23 9Gag
24 Forever Alone
25 Bitch Please
26 Alexander Merriam
27 Trolldemon
28 Reviewspace
29 Kxtelxn
30 LimboStudios
31 Toys In Japan
32 Stomedy
33 Darude - Sandstorm
34
Chris-chan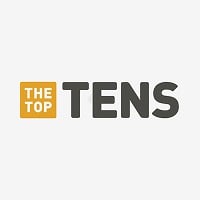 Christian Weston Chandler (now known as Christine Weston Chandler and best known as Chris-chan), is an autistic man who is the creator of the infamous webcomic Sonichu. He was discovered by trolls in 2007, which lead to him retaliating. In 2011, he came out as a tomgirl and started cross-dressing; three ...read more.
35 Barney Bunch
BAdd New Item