Top 10 Trollstation Pranks
Trollstation is a British; Youtube (Pranks) Channel, and I'm going to show some of their most epic and best pranks.
The Top Ten
1
Assassination Attempt on Oil Prince of Kuwait (Prank)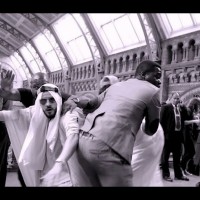 I easily could be agreed with ya' two, I'm not even a Trollstation big fan! But they definitely done to amazing and unforgettable pranks like this one.
With no doubt, this is the coolest Prank of all time, Gomez really it did a great acting in his 'Prince Al Yaseen'
role, I never can get tyre of this masterpiece.
I agree with you budy! almost everything that Trollstation construted by theirself, can't it never get older or boring, 'Assassination Attempt On Oil Prince Of Kuwait' always the best!
2
Karaoke in Public (Prank)

Sorry bro, but this prank it was great!
Yep I understand, and what does it?
This one is pretty cheesy to see
This kind of pranks wet awesome
3
Disco Party in a Police Station (Prank)

The way of Nathan's dance really impressed me!
4
Crazy Chef (Prank)

Gomez and nathan, best duo ever! I love this prank too, and I have to confess something! trollstation is now my favorite yt prank channel thanks to this relevant prank!
The actors can do anything for ascends a original prank, and make it famous for their character.
This is a very good prank, very funny!
5
Disco Police (Prank)

So hard to make a decision, but I pick this one.
6
Make Way for the Queens Guard (Prank)

It has to be 1st, not only their best popular prank on their channel, also it has to be the best prank!
The most popular prank that they have for the moment, why isn't much higher than just be 7?
Yes, you're right! Why n the hell this is not the first one?
Why in the heaven is not this prank?
7
Inception (Prank)

What...? An a Inception prank exist? Oh hell I have to run over Youtube and search for this prank.
Yep boy and it actually was one of their best pranks
very acceptable prank! ...hahaha...
8
Bad Paramedic (Prank)

Gomez and Jarvo did it Boys!
¡Yeah, it makes me laugh so much, is one of the most intense pranks of all time!
9
Bank Heist (Prank)

This prank is not very funny! it scares a lot of people that were there---
10
Rap Battle Ft. Ali G Booyaksha Edition (Prank)

The part of the old lady was so epic! I never stopped laughing when I saw again.
Yes that old lady, made my day!
BAdd New Item