Top 10 Best TV/Movie Archers
The Top Ten
Green Arrow (Arrow)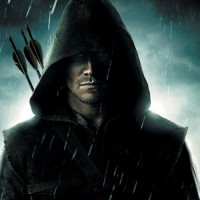 Hawkeye (Avengers)

Clinton Francis "Clint" Barton, better known as Hawkeye, is a fictional superhero appearing in American comic books published by Marvel Comics. He is a former special agent of S.H.I.E.L.D., where he worked under the supervision of Phil Coulson. Known for his use of the bow and arrow as his primary weapon, ...read more.
Katniss Everdeen (Hunger Games)

Katniss Everdeen is a fictional character and the protagonist of The Hunger Games trilogy by Suzanne Collins. She is portrayed by Jennifer Lawrence in the film adaptation franchise.
Legolas (Lord of the Rings)

Legolas is a character in J. R. R. Tolkien's legendarium. He is a Sindarin Elf of the Woodland Realm and one of nine members of the Fellowship of the Ring. He has been portrayed by Orlando Bloom in the live action movies.
Robin Hood (Robin of Sherwood)
Harada (The Wolverine)
Poison Ivy (Batman & Robin)

Poison Ivy is a fictional supervillain appearing in American comic books published by DC Comics, commonly as an adversary of the superhero Batman.
Kagome (Inuyasha)

Merlyn (Arrow)

Merida (Brave)

Princess Merida is a fictional character from Pixar's first ever Disney Princess film, Brave. She is a talented archer who wishes that she were not destined to become the Elegant Queen of Dun Broch. She is forced into a marriage betrothal by her mother, with whom she has a very negative relationship. ...read more.
The Contenders
Scooby Gang (Buffy the Vampire Slayer)
Abigail Whistler (Blade: Trinity)
Uryu Ishida (Bleach)
Susan Pevensie (The Chronicles of Narnia)

Susan Pevensie is a fictional character in C. S. Lewis's The Chronicles of Narnia series. Susan is the elder sister and the second eldest Pevensie child.
Huntress (Arrow)
Allison Argent (Teen Wolf)

Neytiri (Avatar)

Daryl Dixon (The Walking Dead)

Daryl Dixon is a fictional character from the American television series The Walking Dead portrayed by Norman Reedus. He is an original character and has no comic counterpart.
Cheryl Blossom (Riverdale)

BAdd New Item