TV Shows With the Most Annoying Theme Songs
As good as some of these T.V. Theme Songs are they can be incredibly annoying over time.

1 Fanboy and Chum Chum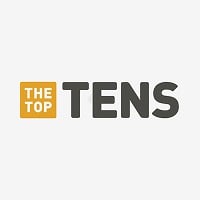 Fanboy & Chum Chum is an American 3D CGI animated television series created by Eric Robles for Nickelodeon. It is based on Fanboy, an animated short created by Robles for Nicktoons and Frederator Studios, which was broadcast August 14, 2009 to July 12, 2014 on Random! Cartoons. The series was first ...read more.
I like the comment that said Dumb Dumb. I agree with you. Fanboy and Chum Chum are a pair of dumb dumbs. Thank you!
BRAAIN FREZE

I mean, are their brains really frozen or do they not have any brains? - AlphaQ
The theme is totally nonsensical! It talks about their underwear and getting a brain freeze!
Damnboy and Dumb Dumb... There, I said it.
2
Breadwinners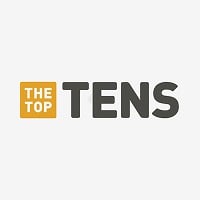 Breadwinners is a 2014 animated comedy television series produced by Nickelodeon. It is about the adventures of SwaySway and Buhdeuce, two ducks who drive in a rocket van delivering bread to their customers.
He starts the theme song by making bad live action duck smashing its head Ito bread then screams into our faces. Why? - AlphaQ
I thought the first 3 seconds were good - DaLizts
3
Dora the Explorer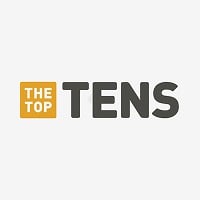 Dora the Explorer (2000 - 2019) is an American preschool educational animated TV series created by Chris Gifford, Valerie Walsh, and Eric Weiner in which Dora goes on adventures with her friend, a monkey named Boots.
This theam song is annoying, I used to like dora when I was little, but not anymore
DORA DORA THE THE EXPLORE! Oh my this is stupid! It's really about Dora wining about having no fans - Jake09
And I Thought "Its a small World" was annoying that was until I heard this crap. - egnomac
I wanted to kill myself when I first heard that stupid theme song at age 2
4
The Mighty B
I watched this creepfest when I was 7. And I thought the "rainbow butterfly unicorn kitty" theme song was horrible. I'd rather watch PAINT dry then listen to this rubbish. - immarugrat
This show is hella cringe. - AlphaQ
5
Sanjay and Craig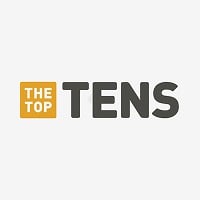 Sanjay and Craig is an American animated comedy television series that aired on Nickelodeon from May 25, 2013, to July 29, 2016, for three seasons and 60 episodes. The series is about a 12-year-old boy named Sanjay Patel who owns a talking pet snake named Craig.
Eh, it's just mediocre. Way better than every episode of the series though haha - AlphaQ
The song is catchy but I hate the series in general
6
Barney
I was always confused: why is this large, male, purple dinosaur hanging around little children and wearing a tutu? - Garythesnail
If I ever catch a fake dinosaur singing and dancing to little children I'd shoot him in the head
That song scares me.
No, Barney is the stupid purple devil, Baby Bop is a Misty Copeland ripoff, and B.J. is annoying as ever! - sound4mercury
7
The Nutshack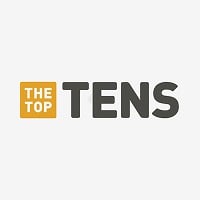 The Nutshack is an American adult animated sitcom created by Ramon Lopez, and co-created by Jesse Hernandez.
Apparently they were too lazy to come up with an actual theme song so they just have them shouting Nutshack over and over again.
Its. The. Nutshack. Its. The. Nutshack.
The Nutshack theme meme
IT IS THE SHACK OF NUTS
8
Angela Anaconda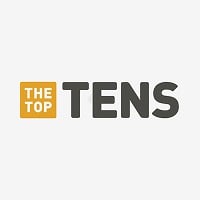 Angela Anaconda is a Canadian–American children's television series created by Joanna Ferrone and Sue Rose, the latter of whom who also voices the title character.
9
He-Man and the Masters of the Universe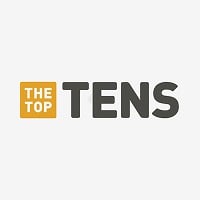 He-Man and the Masters of the Universe is an American animated television series produced by Filmation based on Mattel's toy line Masters of the Universe.
10
Almost Naked Animals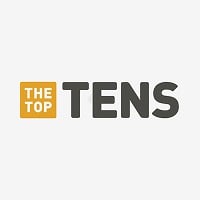 Almost Naked Animals is a Canadian animated television series that is produced for YTV. The series premiered on January 7, 2011 on YTV.
Below Bill Nye the Sciece Guy? *starts crying in corner* - 445956
NYA NYA NYA NYA, NYNYNYNY, ALMOST NAKED ANI-MALS.x2
*random stuff*
Na Na Na Na Na Na Na Na almost naked animals. Seriously!?
The Contenders
11
Fish Hooks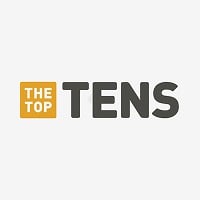 Fish Hooks is an American animated television series created by Noah Z. Jones which originally aired on Disney Channel from September 3, 2010 to April 4, 2014. Twenty-one episodes were ordered for the first season.
I swear if I hear this one more time, I'm throwing my T.V. outside.
12
Happy Tree Friends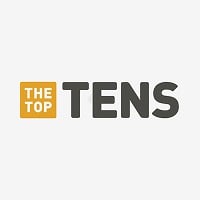 Happy Tree Friends is an adult animated flash series created and developed by Aubrey Ankrum, Rhode Montijo, Kenn Navarro and Warren Graff for Mondo Media.
Annoying theme song, brutal show... I don't know why I enjoy watching this...
Sorry spongebob but happy tree friends beat the score of annoying theme songs and by the way I think this was meant to be annoying for a show to trick kids when it is actually an adult show just like poppe the performer
Deserves a higher spot - 445956
13
Little Einsteins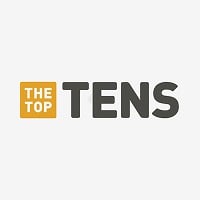 Little Einsteins is an American animated children's television series on Playhouse Disney. The educational preschool series was developed for television by Douglas Wood who created the concept and characters, and a subsequent team headed by Emmy Award-winning director Aidan Abril and JoJo's Circus co-creator ...read more.
The remix is way better - top10epic
Pretty much explains what I hear at my high school
We're going on a trip, watch me nae nae, watch me whip, going through the sky Get your dab on!
This song is a thing at my school
14
Annoying Orange
This theme song is annoying, I like the youtube version better!
15
Dora and Friends: Into the City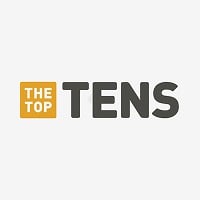 Dora and Friends: Into the City! is an American CGI interactive educational animated television series.
Dora and Friends: Into The City sucks a lot more than Dora the Explorer
I hate it, it's so eeennoooyyiing!
It's Dora
So It's Going To Be Terrible
16
Shaggy & Scooby-Doo Get a Clue!
I'm gonna sing this song ALL DAY LONG!
HOW. HOW IS THIS BELOW TEEN TITANS. - 445956
17
SpongeBob SquarePants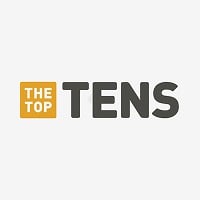 SpongeBob SquarePants is an American animated television series created by marine biologist and animator the late Stephen Hillenburg for Nickelodeon. SpongeBob is currently the most popular show on Nickelodeon, as well as the longest running show, running for 20 years, and is beginning its 12th season. ...read more.
Actually, the creator of this show wanted to make the theme song the most annoying song of all time. I think he succeeded.
What? Spongebob's theme is great! - Svampbob164
Spongebob is good
This annoys me
18
The Brothers Flub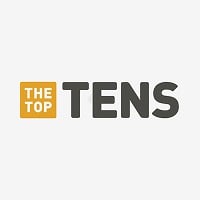 The Brothers Flub is an animated television series produced by Sunbow Entertainment and co-produced by Ravensburger.
It's not a song; It is just random noises in the background while a chainsaw goes off in someone's throat.
Needs to be in the Top 10.
This was the Breadwinners of the 90s - 445956
HA! Below the X-Files? - 445956
19
Teen Titans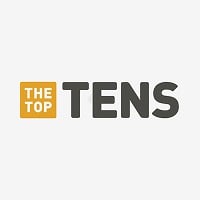 Teen Titans is an American animated television series created by Glen Murakami, based on the DC Comics characters of the same name.
I always found the theme song annoying, not the entire show, just the theme song
Who put this on here!
20
Johnny Test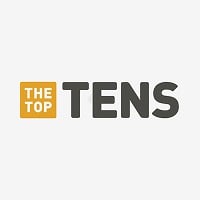 Johnny Test is an American-Canadian animated television series produced by Warner Bros. Animation, for the first season, and Cookie Jar, for the remainder of the series.
The Intro Isn't As Atrocious As The Cancerous Show
The theme song ripped of american idiot
21
Mega Babies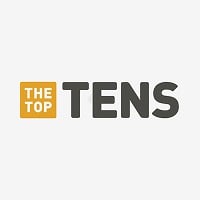 Mega Babies is a Canadian animated series created by the Tremblay brothers, Christian and Yvon, who previously had made the H-B's show SWAT Kats: The Radical Squadron.
22
Kung Fu Dino Posse
Sucks
23 One Piece (4kids Dub)
24
My Little Pony: Friendship Is Magic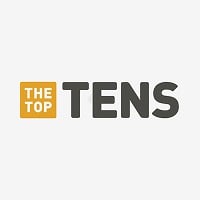 My Little Pony: Friendship Is Magic is a children's animated fantasy television series developed by Lauren Faust, produced by Hasbro Studios and DHX Media Vancouver. Despite the target demographic of young girls, Friendship Is Magic has also gained a large following of older viewers, mainly young and ...read more.
I am not a crybaby, but I'd sob in the corner if I hear this 2 more times.
I am a Brony, and in my unwanted opinion, this show would be WAY more intriguing if the first thing you heard was the STUPID THEME SONG!
What a cancerous theme song! - PerfectImpulseX
Oh I hated this song even when the movies had just come out!
25
Liv and Maddie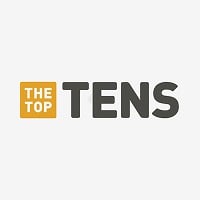 Liv and Maddie is a live-action Disney Channel sitcom that started on July 19, 2013, and ended on March 24, 2017. It is about two identical twin sisters named Olivia "Liv" Rooney and Madison "Maddie" Rooney (both portrayed by actress Dove Olivia Cameron; born in January 1996 as Chloe Celeste Hosterman) ...read more.
Welp, it's only 5 seconds in the theme song and Maddie is trying too shave her armpits with a jacket. Ummm, I think I should leave... - AlphaQ
Why is this on here?
This is a great theme song!
26
Rabbids Invasion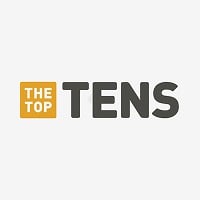 Rabbids Invasion (French: Les Lapins Crétins : Invasion) is a French/American animated television series which premiered on August 3, 2013, on Nickelodeon. The series began airing on Nicktoons during its second season in late 2015. On June 23, 2017, the series finale ended during its third season. ...read more.
But the arrangment of bwaaahs is so amazing! The wide range of...
NO U SHUT UP THIS THEME SONG SUCKS
SO TRUE
27
Dog With a Blog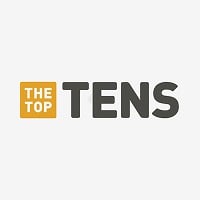 Dog with a Blog is an American television sitcom that premiered on Disney Channel on October 12, 2012, and ended on September 25, 2015. The series stars G Hannelius, Blake Michael, Francesca Capaldi, Stephen Full, Regan Burns, and Beth Littleford. The series was co-created by Michael B. Kaplan.
28 Jem & the Holograms
29
Pickle and Peanut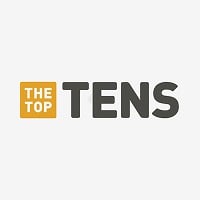 Pickle and Peanut is an American animated television series that premiered on Disney XD on September 7, 2015. The series was created by Noah Z. Jones, creator of Fish Hooks and Almost Naked Animals.
This has text to speech in it. Not joking. - 445956
The theme song is strange and how does how's your mom have to do with pickle and peanut or anything. Mr z Jones when are gonna be smart and stop putting blood in kids shows you insane freak. Mickey mouse is not happy. Sorry it had nothing to do with the song. Noah z Jones (new adultswim member 2017)
30
The Loud House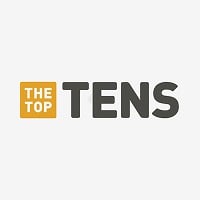 The Loud House is an American animated television series created by Chris Savino for Nickelodeon. The series revolves around the chaotic suburban everyday life of a boy named Lincoln Loud and his ten sisters, to which he survives as the middle child and only son in a large family of eleven children. ...read more.
It's so god damn annoying
Ok WHAT?! How is this on the list! The TLM theme song is the best theme song ever and have you even heard to extended version?! Think before you post, its number on Most Addicting Theme Songs.
31
Game of Thrones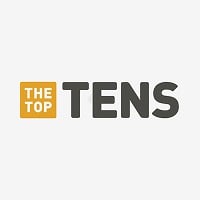 Game of Thrones is an American fantasy drama television series created by David Benioff and D. B. Weiss. It is an adaptation of A Song of Ice and Fire, George R. R. Martin's series of fantasy novels, the first of which is titled A Game of Thrones.
I only liked the south park version of it
It sucks, it sucks, it sucks. - henry_danger_is_great
32
iCarly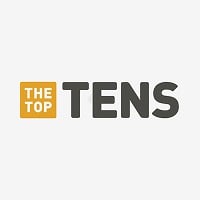 iCarly is an American teen sitcom that ran on Nickelodeon from September 8, 2007 until November 23, 2012. The series, created by Dan Schneider, focuses on teenager Carly Shay, who creates her own web show called iCarly with her best friends Sam Puckett and Freddie Benson.
33
Planet Sheen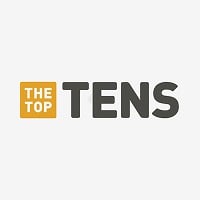 Planet Sheen is an American CGI animated television series. It is a spinoff series in the Jimmy Neutron franchise, focusing on the show's comic relief, Sheen Estevez, as he gets stranded on another planet. The show was hated by critics and fans for not using any of the original cast (besides the obvious), ...read more.
Worst jimmy neutron spin-off ever
34
South Park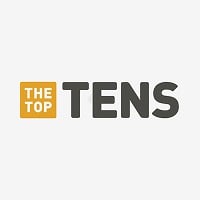 South Park is an American adult animated sitcom created by Trey Parker and Matt Stone for the Comedy Central television network. The show is about four boys, who are Stan Marsh, Kyle Broflovski, Eric Cartman, and Kenny McCormick, and their adventures in South Park, Colorado.
Only theme song on this list that was meant to sound annoying - tequila
The theme song is pretty annoying
35
Fred: The Show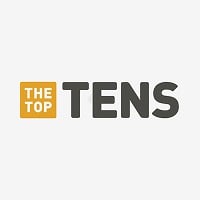 Fred: The Show is an American television series, created by Lucas Cruikshank that originally aired on Nickelodeon, in the United States from January 16 to August 3, 2012. It was cancelled after the first season due to low scores.
36
Family Guy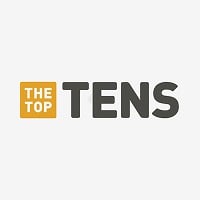 Family Guy is an American adult animated sitcom created by Seth MacFarlane for the Fox Broadcasting Company. The series centers on the Griffins, a family consisting of parents Peter (Idiotic Dad) and Lois (Nagging Wife), their children Meg (Socially Awkward Daughter) Chris (Idiotic Son), and Stewie ...read more.
As much as I love Family Guy I can't stand listening to the Theme song anymore. - egnomac
I hate hearing Lois' already annoying voice singing. - DaWyteNight
37 Saber Rider and the Star Sheriffs
38
Bubble Guppies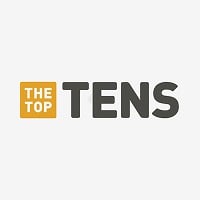 The theme song is pretty catchy if you ask me - andrewteel
39
The X-Files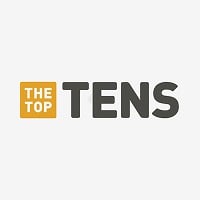 The X-Files is an American science fiction drama television series created by Chris Carter. The original television series aired from September 10, 1993, to May 19, 2002, on Fox.
40
Big Bang Theory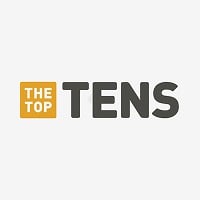 The Big Bang Theory is an American sitcom created by Chuck Lorre and Bill Prady, both of whom serve as executive producers on the series, along with Steven Molaro, and also some wasted guest stars from time to time.
I'm fine with the Barenaked Ladies as a band but their song for this show bugs me.
41 Back at the Barnyard
42 Party of Five
43 Binka
44
Bob the Builder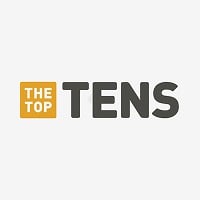 Bob the Builder is a British children's animated television show created by Keith Chapman. In the original series, Bob appears in a stop motion animated programme as a building contractor, specialising in masonry, along with his colleague Wendy, various neighbours and friends, and their gang of anthropomorphised ...read more.
Oh Jesus I can't stand that makes me wanna shoot myself
No! Leave this song alone - 445956
45
Hannah Montana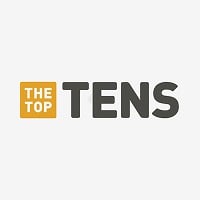 Hannah Montana, also known as Hannah Montana Forever for the fourth and final season, is an American musical comedy series created by Michael Poryes, Rich Correll, and Barry O'Brien which focused on Miley Stewart, a teenager living a double life as an average schoolgirl by day and a famous recording ...read more.
The show is horrible it's self, but the theme song makes me wanna rip all of the hair out of my head.
How can this be below Little Einsteins? That actually was catchy but this is bad. I loved Little Einsteins
46
Oggy and the Cockroaches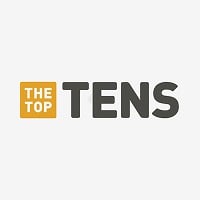 Oggy and the Cockroaches is a French animated comedy series produced by Xilam and Gaumont Film Company.
47 Power Rangers in Space
48 Bots Master
49
The Thundermans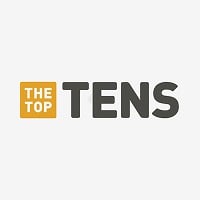 The Thundermans is an American tween sitcom created by Jed Springarn. The show first aired in 2013. This show is about a family of superheroes who have adjusted to living a normal suburban life. On July 27, 2017, Nickelodeon released a statement to J-14, stating that the series has wrapped production ...read more.
50
Caillou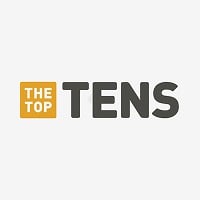 Caillou is a Canadian educational children's television series that was first shown on Télétoon and Teletoon, with its first episode airing on the former channel on September 15, 1997; the show later moved to Treehouse TV, with its final episode being shown on that channel on October 3, 2010. The ...read more.
Caillou song is super annoying, it drives me crazy - trains45
Should be number 1 or 2 - andrewteel
I'm just a kid who's four, each day I grow some more, I like exploring I'm Caillou
So many things to do, each day is something new, I'll share them with you I'm Caillou
My world is turning, changing each day..with mommy and daddy I'm finding my way
Growing up is not so tough, cept' when I've had enough but there's lots of fun stuff I'm Caillou, Caillou, Caillou, I'm Caillou. That's me! SO ANNOYING! - ShaunFan04
PSearch List