Top Ten TV Shows That Are for Girls But Are Loved by Boys
1
My Little Pony: Friendship is Magic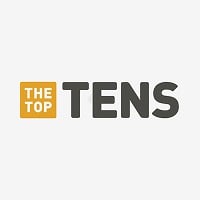 My Little Pony: Friendship Is Magic is a children's animated fantasy television series developed by Lauren Faust, produced by Hasbro Studios and DHX Media Vancouver. Despite the target demographic of young girls, Friendship Is Magic has also gained a large following of older viewers, mainly young and ...read more.
It's just weird to know the fact that some 8-60 years old man LOVES it. - BlueDiamondFromNowhere
I'm a boy but I like this show. And who even likes Dora? Nobody. - MusicalPony
Who cares if it's specifically for girls. It's funny how a girl can like guy things and no one bats an eye, but a guy likes girl things and everyone loses their damn minds.
I love this show but I still find it a little weird that grown men like this show. - RiverClanRocks
2
The Powerpuff Girls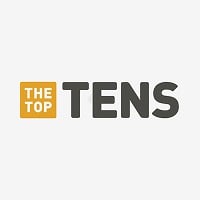 The Powerpuff Girls is an American animated television series created by animator Craig McCracken for Cartoon Network. The main characters of this show are Blossom, Bubbles, and Buttercup. The show is about the Professor Utonium creating three little superhero girls that save the day from villains. ...read more.
I'm also a boy, I like to watch this and have some character toys from this show. - 627426
A lot of boys like this and watch it. I have heard plenty of boys that I met that watched The Powerpuff Girls and liked it. I can understand why boys like this, this show has pretty cool action, even to the point that blood comes out. And most of the episodes in this show are gender neutral rather than girly like some people judge it to be.
Why would a boy like this show; it's annoying.
I'm a girl and I hate this dumb show.
A lot of boys at my school watched this, so this should be much higher. I never heard of a boy that liked Monster High.
3
Dora the Explorer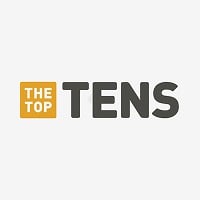 Dora the Explorer (2000 - 2019) is an American preschool educational animated TV series created by Chris Gifford, Valerie Walsh, and Eric Weiner in which Dora goes on adventures with her friend, a monkey named Boots.
I love Dora and I'm a 13 year old girl. The reason why is because Dora was really popular in my childhood.
Boys up to1-8 like this show. I hate it. It is really annoying. - Chaotixhero
Boots is a great companion and is my favourite character.
Everybody watched Dora as a kid. 90's babies for the win
4
Monster High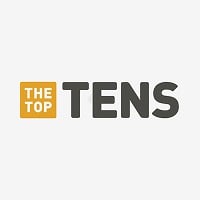 I never heard of a boy that likes Monster High before, I am not saying it is bad, I just don't know any dude that has seem this.
My little brother like this show... Movie... Movie like show. - Chaotixhero
5
The Wonder Pets
How is this only for girls? If it is, then I guess I love a girl show.
Musicals are loved by girls, and their singing is so out of tune and unoriginal!
I don't understand. How is this aimed only at girls?
Its for boys too! There is a character named Tuck and he's a boy!
6
The Little Mermaid: the series
Did you know Disney made a T.V. show of this movie? It was boring! There was only a few plots that was decent. Anyway, yeah kids love it but mostly boys. Seriously what is up with boys loving so many female shows... Nowadays. - Chaotixhero
I have a VHS tape of this cartoon. I have Vol. 3 - Double Bubble. - playstationfan66
7
Love & Hip-Hop
This was no surprise to be honest. - Chaotixhero
8
Here Come Honey Boo Boo
It like a show for girls only with hill billy sterotypes. And I heard some males like it but to me, no way. - Chaotixhero
9
Winx Club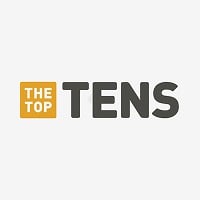 Winx Club is an Italian animated television series directed, created and produced by Iginio Straffi and his company Rainbow S.r.l.
WHAT?! THIS SHOW HAS GOT TO BE #1! It's my favorite show in whole world! - CottonCandyGalaxyUnicorn
I have a Game Boy Advance video game. Winx Club rocks! - playstationfan66
10
64 Zoo Lane
Ah I remember the time when I was a little boy and watch this show on PBS Sprout. This is a little girl show for most parts... Not all but most. - Chaotixhero
The Contenders
11
My Life as a Teenage Robot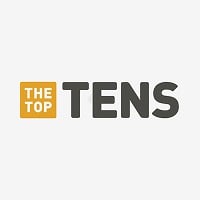 My Life as a Teenage Robot is an American animated science fantasy television series created by Rob Renzetti for Nickelodeon.
This show is awesome I watched it all the time as a kid its not for girls - Cartermd
It's noticable but eh. - Chaotixhero
12
Kim Possible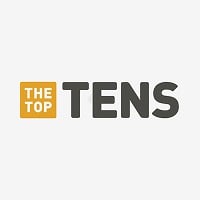 Kim Possible is an American animated children's television series created by Bob Schooley and Mark McCorkle for Disney Channel.
This was my favorite show as a kid I loved I its not just for girls - Cartermd
This is one of My favorite cartoons - bobbythebrony
I LOVED THIS! - TheRedstoneWiz
Favorite cartoon of all time. I have all 3 DVDs, all 3 Game Boy Advance games, a DS game, a graphic novel and a PS2 game (which supports 2 players). - playstationfan66
13
Dance Moms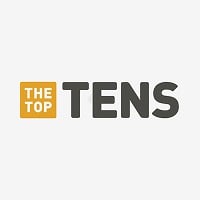 Dance Moms is an American reality television series that debuted on Lifetime on July 13, 2011. Created by Collins Avenue Productions, the show originally followed the early training and careers of children in dance and show business under the tutelage of Abby Lee Miller, as well as the interactions ...read more.
Really? I thought only girls liked it! - ToptenPizza
I watched it in awe - HATOOTEH
14
Girl Meets World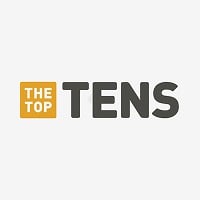 Girl Meets World is an American coming of age television sitcom. The series made its debut on Disney Channel on June 27, 2014.
15
Liv and Maddie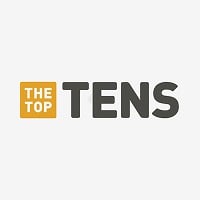 Liv and Maddie is a live-action Disney Channel sitcom that started on July 19, 2013, and ended on March 24, 2017. It is about two identical twin sisters named Olivia "Liv" Rooney and Madison "Maddie" Rooney (both portrayed by actress Dove Olivia Cameron; born in January 1996 as Chloe Celeste Hosterman) ...read more.
16
Paw Patrol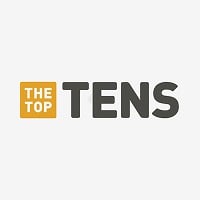 PAW Patrol is an Canadian animated television series created by Keith Chapman. It is produced by Spin Master Entertainment with animation provided by Guru Studio. In Canada, the series is primarily broadcast on TVOKids, which first ran previews of the show in August 2013. The series first aired on Nickelodeon ...read more.
Actually, this is also made for boys - EpicJake
17
Rocko's Modern Life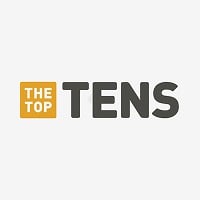 Rocko's Modern Life is an American animated television series created by Joe Murray for Nickelodeon. The series centers on the surreal life of an anthropomorphic Australian-immigrant wallaby named Rocko as well as his friends: the gluttonous steer Heffer, the neurotic turtle Filburt, and Rocko's faithful ...read more.
(cough, the show's homoerotic subtext, cough) - xandermartin98
18
Andi Mack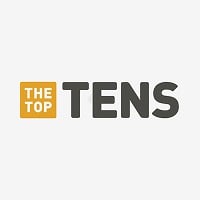 Andi Mack is an American comedy-drama series that premiered on Disney Channel on April 7, 2017. The series was created by Terri Minsky and stars Peyton Elizabeth Lee, Joshua Rush, Sofia Wylie, Asher Angel, Lilan Bowden, and Lauren Tom.
19
Teen Wolf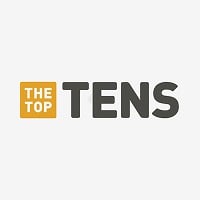 Teen Wolf is an American supernatural teen drama television series developed by Jeff Davis for MTV. It is loosely based on the 1985 film of the same name, and stars Tyler Posey as a teenager named Scott McCall, who is bitten by a werewolf and must cope with how it affects his life and the lives of those ...read more.
20
Azumanga Daioh
Only boys watch loli animes, but still I dislike it. - Animefan12
21
W.I.T.C.H.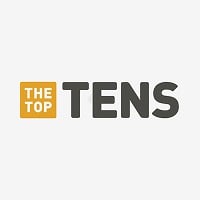 W.I.T.C.H. is a French-Italian-American animated television series based on the Italian comic book series of the same name.
What is their not to like. Beautiful girls with purple blue green outfits fighting evil monsters and aliens from other planets. And they can fly as well. Cool.
I love this show, it's a billion times better than Winx Club - TwilightKitsune
22
Jem
80s boys did you have the doll?
23
Sailor Moon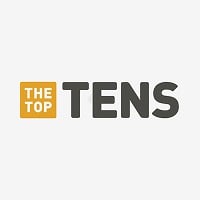 Sailor Moon is a Japanese shōjo manga series by Naoko Takeuchi. It was originally serialized in Nakayoshi from 1991 to 1997; the 52 individual chapters were published in 18 tankōbon volumes. ...read more.
24
Beverly Hills Teens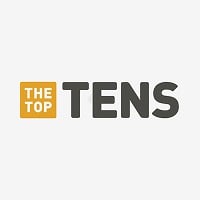 25
Magical Girl Lyrical Nanoha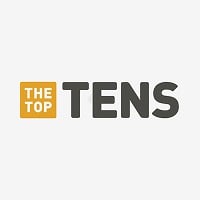 Magical Girl Lyrical Nanoha is a Japanese anime television series directed by Akiyuki Shinbo, with screenplay written by Masaki Tsuzuki, and produced by Seven Arcs.
26
Totally Spies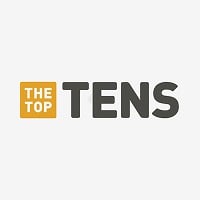 Totally Spies! is a French-Canadian animated spy comedy television series created by Vincent Chalvon-Demersay and David Michel and produced by Marathon Media Group and Image Entertainment Corporation.
Mostly because of all the fetishes that are in this show - PerfectImpulseX
27
Star vs. the Forces of Evil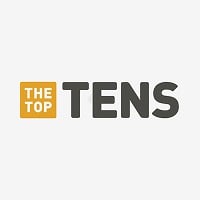 "Star vs. the Forces of Evil" is an American animated television comedy produced by Disney Television Animation for Disney XD. It was created by Daron Nefcy and developed by Jordana Arkin and Dave Wasson. The series follows teenage magical princess from the dimension of Mewni Star Butterfly and her ...read more.
28
Littlest Pet Shop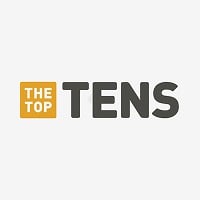 Littlest Pet Shop is a toy franchise and cartoon series owned by Hasbro. The original toy series was produced by Kenner in the early 1990s.
NO? boys that like girl shows are dumb and why would they like some "Girly" shows MOST of these shows are "girly" and "girly" boys like them. BUTT... LPS is for big kids and tomboys. It's SO CUTE! I am making videos with my LPS toys on my youtube channel please subbie! I COLLECT LPS TOYS! this and H20 merimaids (Cartoon verzion) are for tomboys and best girl shows! LPS show is so good and LPS is kawaii and I'm a BIG FAT FAN OF KAWAII It's so CUTE KAWAII GIMME! Butt.. only one thing LPS characters eyes are so big and creepy loook "girly" and so big and I can't look at them that's why when I bring my toys every where like at school and put the sunglasses on them so they can look less creepy a( sun glasses are swaag) please love DIS SHOW- LPS tomboy
STILL LOVE Dis show! I still play with da toyz and I'm 13 years old and bring them to middle schol. They have creepy eyes though! Goood thing I piant mah LPS toys a lot so da eyes can be covered up.

I am also now into crepypasta, I am really dark and I am kinda a emo I am a tomboy but I like emo stuff and I am want to be a mute when I'm in high school mutes are like Emos but they don't talk and say anything

I hate girl toys LPS is not for girls the show is but not the toys the toys are for anybody I still play with them they are fun and I paint them to make them look like I'm an LPS YouTuber. I'm a beginer LPS tuber so I don't know how to make some cool videos yet so right now I make some random videos but I am still proud of it

I am looking into your soul... hehehehehe and I'm a tomboy who likes LPS. LPS toys are not girly I had LPS haters who think the toys are for girls who are little kids

Tater tots forever! 111

- LPS tomboy
29
She-Ra: Princess of Power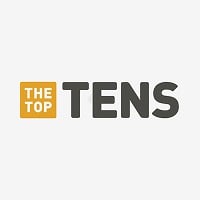 30
Pucca
What? I am a dude and I still like Pucca a lot. So hilarious.
Pucca is stupid lol
31
Friends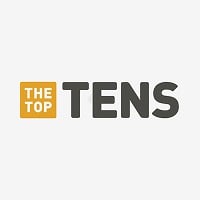 Friends is an American television sitcom, created by David Crane and Marta Kauffman, which originally aired on NBC from September 22, 1994, to May 6, 2004, lasting ten seasons. It now airs on Nick at Nite. ...read more.
32
Victorious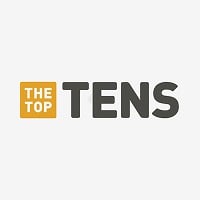 Victorious is an American sitcom created by Dan Schneider that originally aired on Nickelodeon from March 27, 2010 through February 2, 2013 . The series revolves around aspiring singer Tori Vega, a teenager who attends a performing arts high school called Hollywood Arts High School, after taking her ...read more.
33
Good Luck Charlie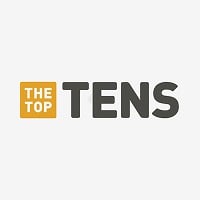 Good Luck Charlie is an American sitcom that originally aired on Disney Channel from April 4, 2010, to February 16, 2014. The series' creators, Phil Baker and Drew Vaupen, wanted to create a program that would appeal to entire families, not just children.
34
Best Friends Whenever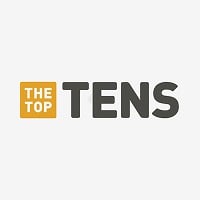 Best Friends Whenever is an American multi-camera sitcom developed for Disney Channel, created by Jed Elinoff and Scott Thomas and executive produced by Jed Elinoff, Scott Thomas, and Michael B. Kaplan. The series stars Landry Bender as Cyd, Lauren Taylor as Shelby, Gus Kamp as Barry, Ricky Garcia as ...read more.
35
iCarly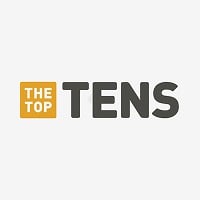 iCarly is an American teen sitcom that ran on Nickelodeon from September 8, 2007 until November 23, 2012. The series, created by Dan Schneider, focuses on teenager Carly Shay, who creates her own web show called iCarly with her best friends Sam Puckett and Freddie Benson.
36
Wizards of Waverly Place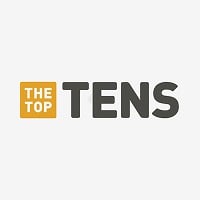 Wizards of Waverly Place is an American fantasy teen sitcom which ran from October 12, 2007 to January 6, 2012 on Disney Channel. The series was created by Todd J. Greenwald, and stars Selena Gomez, David Henrie and Jake T. Austin as three wizard siblings with magical abilities competing to win sole ...read more.
37
Austin & Ally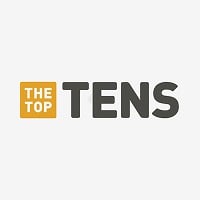 Austin & Ally is an American teen sitcom that premiered on Disney Channel on December 2, 2011, and ended on January 10, 2016. The series was created by Kevin Kopelow & Heath Seifert, the writers and producers of the Disney Channel sitcoms Sonny with a Chance and Jonas.
38
A.N.T. Farm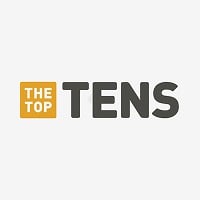 A.N.T. Farm is an American teen sitcom which originally aired on Disney Channel from May 6, 2011 to March 21, 2014.
39
Jessie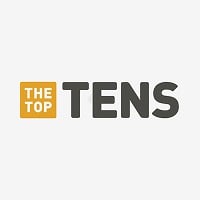 Jessie is an American sitcom that originally aired on Disney Channel from September 30, 2011 to October 16, 2015. The series was created and executive produced by Pamela Eells O'Connell and stars Debby Ryan as Jessie Prescott, a small town Texas girl who moves to New York City to try to become an actress, ...read more.
40
Bizaardvark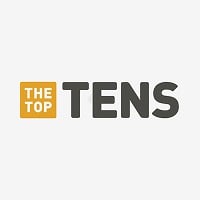 Bizaardvark is an American comedy series starring Madison Hu, Olivia Rodrigo, Jake Paul, DeVore Ledridge, and Ethan Wacker. The series premiered on Disney Channel on June 24, 2016.
41
K.C. Undercover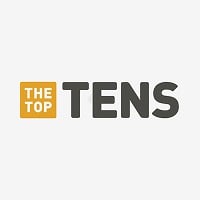 K.C. Undercover is an American sitcom developed for Disney Channel, created by Corinne Marshall and executive produced by Rob Lotterstein.
42
Stuck in the Middle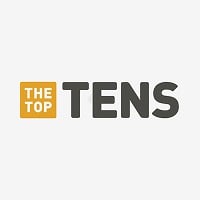 Stuck in the Middle is an American single-camera sitcom developed for Disney Channel, written and executive produced by Linda Videtti Figueiredo. The series premiered on February 14, 2016, and stars Jenna Ortega, Ronni Hawk, Isaak Presley, Ariana Greenblatt, Kayla Maisonet, Nicolas Bechtel, Malachi ...read more.
43
Elena of Avalor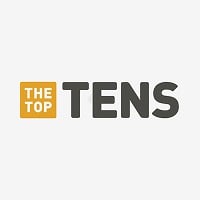 Elena of Avalor is an American-Animated television series created by Craig Gerber which first debuted on the Disney Channel and Disney Junior on July 22, 2016 and is currently airing on those channels. Princess Elena, the main protagonist is the first Latin-American Disney princess. The city of Avalor ...read more.
44
Full House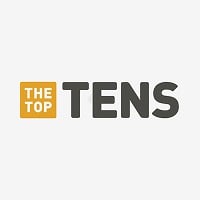 Full House is an American sitcom created by Jeff Franklin for ABC. The show chronicles a widowed father, Danny Tanner, who enlists his best friend and brother-in-law to help raise his three daughters.
45
Tangled: The Series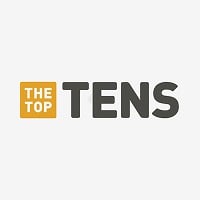 46
Pepper Ann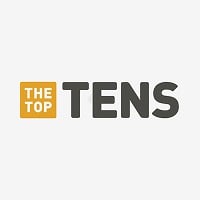 47
Love Live! School Idol Project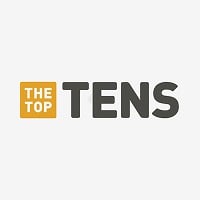 Love Live! School Idol Project is a Japanese multimedia project co-developed by ASCII Media Works' Dengeki G's Magazine, music label Lantis, and animation studio Sunrise.
48
Pretty Little Liars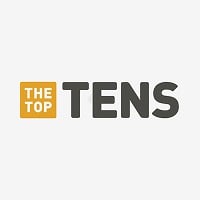 Pretty Little Liars is an American teen drama mystery thriller television series developed by I. Marlene King and is loosely based on the novel series of the same name written by Sara Shepard.
49
Hannah Montana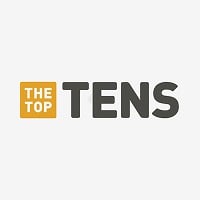 Hannah Montana, also known as Hannah Montana Forever for the fourth and final season, is an American musical comedy series created by Michael Poryes, Rich Correll, and Barry O'Brien which focused on Miley Stewart, a teenager living a double life as an average schoolgirl by day and a famous recording ...read more.
50
Miraculous: Tales of Ladybug & Cat Noir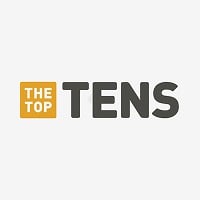 Also called "Miraculous", "Miraculous Ladybug", "Miraculous Ladybug and Cat Noir", "Ladybug and Cat Noir" or simply "Ladybug" . It's a French show created by Thomas Astruc and Jeremy Zag, produced by Method Animation (by Zag) and SAMG Animation (in Korean version). The theme song singed by Cash Callaway ...read more.
PSearch List