Top Ten TV Shows That Have Gotten Worse
These days, there are a lot of shows that keep getting worse as they make more seasons. But which ones have really become bad?

1 SpongeBob SquarePants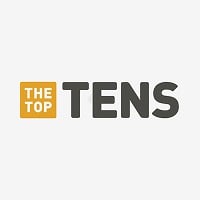 SpongeBob SquarePants is an American animated television series created by marine biologist and animator the late Stephen Hillenburg for Nickelodeon. SpongeBob is currently the most popular show on Nickelodeon, as well as the longest running show, running for 20 years, and is beginning its 12th season. ...read more.
SpongeBob was an amazing show. If you watched Nick as a child in the early 21st century, you knew what this show was. But after the movie, most of the plots were boring and the plots aren't that interesting. Sometimes, the show would even use darker subjects, which is NOT the funny and happy SpongeBob at all. SpongeBob needs to get better so kids these days know how good SpongeBob can actually be. - ThatEpicDude
If hand is about half SpongeBob episodes fools
Who put the Simpsons at #1?
It physically hurts me to think about how far SpongeBob has fallen. I'm honestly about to cry just thinking about it.
2
The Simpsons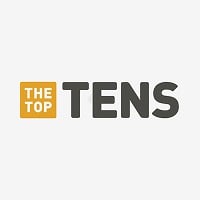 The Simpsons is an American animated sitcom created by Matt Groening that originally started on April 19, 1987 as shorts on The Tracey Ullman Show. It got its own series on December 17, 1989 and is still running as of 2019, making it the longest running animated sitcom. It is about a man named Homer ...read more.
Even though the Simpsons now has incredible HD graphics, it doesn't make up for the newer episodes. The humor almost never works and the plots are often not interesting. I hope this series begins making better episodes. - ThatEpicDude
The creators are not even trying anymore they should have stopped years ago. - egnomac
3
Family Guy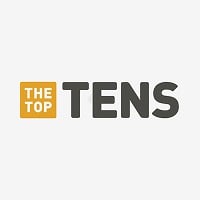 Family Guy is an American adult animated sitcom created by Seth MacFarlane for the Fox Broadcasting Company. The series centers on the Griffins, a family consisting of parents Peter (Idiotic Dad) and Lois (Nagging Wife), their children Meg (Socially Awkward Daughter) Chris (Idiotic Son), and Stewie ...read more.
Just like The Simpsons Family Guy has gotten even worst over the last couple of seasons. - egnomac
4
The Fairly OddParents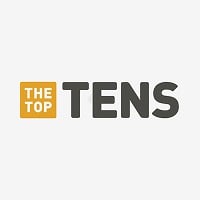 The Fairly OddParents is an American animated television series created by Butch Hartman for Nickelodeon.
Hey, kids! Do you like stupid shows? We'll we got just the thing for you! Introducing the Fairly Oddparents! Even though that was a lousy pun, it's still a good show! Starring Cosmo and Wanda, the stupid unnecessary unneeded annoying joke repeating donkeys. Cosmo, the idiotic fairy who sticks a wand between his toes and smashes into trees. If you don't like that, then how about Wanda, the smart aleck fairy who also sticks a wand between her toes and smashes into trees. No? Then how about Timmy Turner, the five year old brat who goes to fourth grade and married Ariana Grande and had baby hippos. No? Then how about Vicky, the mentally ill evil babysitter who takes babysitting so literally, she sits on babies. Also, she is allergic to puppy farts. No? Then how about Denzel Crocker, the mental patient science teacher who might be related to Captain Hook, because he hates fairies, or he might have played too much Legend of Zelda games. No? Then how about Dark Laser, the dirty hobo birthday ...more
Yeah, I actually do agree now that it has gone downhill. Mostly in season 9. Which is why I'm not excited for season 10. Chloe is unnecessary. - cosmo
5
Here Comes Honey Boo Boo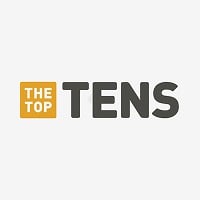 Here Comes Honey Boo Boo is an American reality television series that aired on TLC featuring the family of child beauty pageant contestant Alana "Honey Boo Boo" Thompson.
This show should not be allowed to exist. - egnomac
6
Two and a Half Men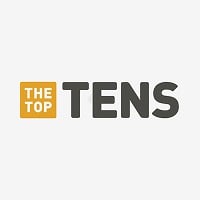 Two and a Half Men is an American television sitcom that began broadcast on CBS on September 22, 2003, and ended on February 19, 2015 after twelve seasons.
Show has completely jumped the shark.
7
Arthur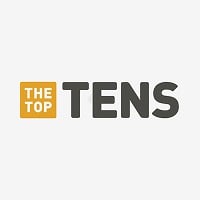 Arthur is a Canadian/American animated educational television series for children, created by Cookie Jar Group and WGBH for PBS.
The first episodes of this show were the best, but not the animation is FLASH - So now it looks like the characters are being stretched across the screen. The jokes used to be funny for all ages - but now they're unfunny and boring. The plots? Terrible. I miss the old Arthur.
The animation and voice work are just terrible. - egnomac
When they started making the new episodes it got themes for older kids and made me punch a kid in preshool
8
South Park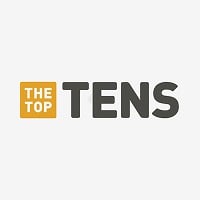 South Park is an American adult animated sitcom created by Trey Parker and Matt Stone for the Comedy Central television network. The show is about four boys, who are Stan Marsh, Kyle Broflovski, Eric Cartman, and Kenny McCormick, and their adventures in South Park, Colorado.
Maybe but season 20 SUCKED cause it was all abou cyber trolling its stupid but every Luther seasons are good
9
Arrow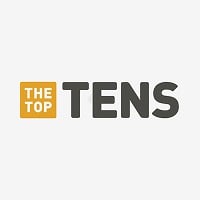 Arrow is an American action crime television series developed by writer/producers Greg Berlanti, Marc Guggenheim, and Andrew Kreisberg.
Adding Arrow in the list makes me sad. This show started out as a solid entry for DC Comics from Season 1 and it was an amazing blast in Season 2, even bringing in Barry Allen (The Flash), Deathstroke and even the Suicide Squad into the show, which would ultimately lead to the formation of a T.V. Universe, Arrowverse.
The first half of Season 3 was actually pretty good. But once the second half starts, that's when the show started to decline in quality. This is shown even further in Season 4 where although it started out pretty strong, gradually got worse overtime, leading to a very underwhelming and disappointing season finale. And this was after Legends of Tomorrow (Season 1) and The Flash (Season 2) released their season finales which turned out to be pretty good.
And adding up to these factors, I'm not really too excited for Season 5. And I'm not the only one who's really disappointed. With a massive number of fans now leaving the show due to gradually getting weaker, the ...more - CrimsonShark
10
Criminal Minds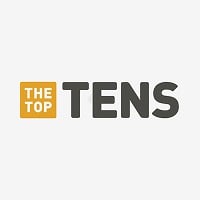 Criminal Minds is an American police procedural crime drama television series created by Jeff Davis, and is the original show in the Criminal Minds franchise.
The Contenders
11
The Cleveland Show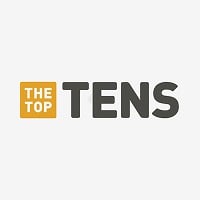 The Cleveland Show is an American adult animated sitcom created by Seth MacFarlane, Richard Appel, and Mike Henry for the Fox Broadcasting Company as a spin-off of Family Guy.
12
Keeping Up With the Kardashians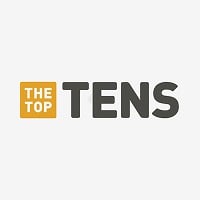 This show was never good to begin with. they're just a bunch of tramps.
13
American Idol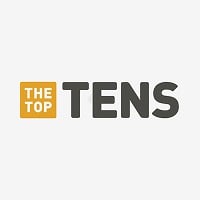 American Idol is an American talent reality television series that first aired in 2002. As of May 2019, there have been seventeen seasons.
14
The Big Bang Theory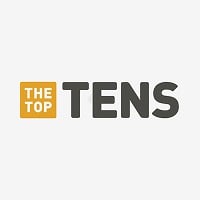 The Big Bang Theory is an American sitcom created by Chuck Lorre and Bill Prady, both of whom serve as executive producers on the series, along with Steven Molaro, and also some wasted guest stars from time to time.
This show has totally gone in the crapper.
15
Steven Universe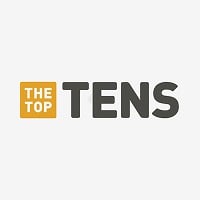 Steven Universe is an American animated television series created by Rebecca Sugar for Cartoon Network. The show's based around a young boy by the name of Steven Universe, who is a hybrid of a gem and a human. He lives with his gem friends, Garnet, Amethyst and Pearl.
Too much pointless drama and forced shipping.
16
Lost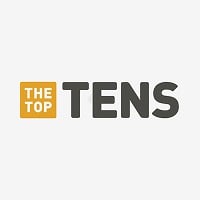 Lost is an American television drama series that originally aired on the American Broadcasting Company from September 22, 2004, to May 23, 2010, over six seasons, comprising a total of 121 episodes.
17
Prison Break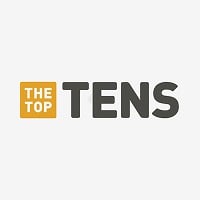 Prison Break is an American television serial drama created by Paul Scheuring, that was broadcast on Fox for four seasons, from 2005 to 2009. The series revolves around two brothers.
18
The Middle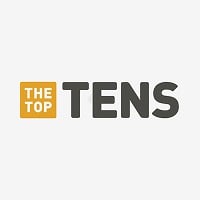 The Middle is an American sitcom about a lower middle class family living in Indiana facing the day-to-day struggles of home life, work, and raising children. The series premiered on September 30, 2009, on the ABC network and concluded on May 22, 2018. The series features Everybody Loves Raymond actress ...read more.
19
Dora the Explorer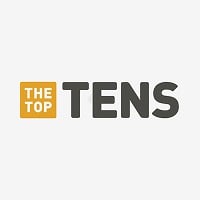 Dora the Explorer (2000 - 2019) is an American preschool educational animated TV series created by Chris Gifford, Valerie Walsh, and Eric Weiner in which Dora goes on adventures with her friend, a monkey named Boots.
20
Johnny Test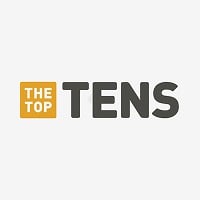 Johnny Test is an American-Canadian animated television series produced by Warner Bros. Animation, for the first season, and Cookie Jar, for the remainder of the series.
21
The X-Files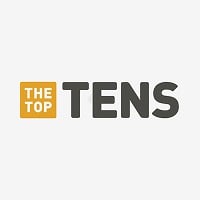 The X-Files is an American science fiction drama television series created by Chris Carter. The original television series aired from September 10, 1993, to May 19, 2002, on Fox.
22
Smallville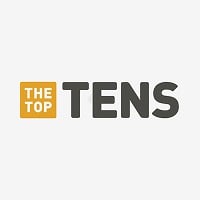 Smallville is an American television series developed by writer-producers Alfred Gough and Miles Millar, based on the DC Comics character Superman created by Jerry Siegel and Joe Shuster.
23
The Sopranos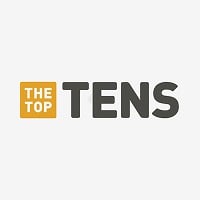 The Sopranos is an American crime drama television series created by David Chase. The story revolves around fictional New Jersey-based, Italian American mobster Tony Soprano (James Gandolfini). The series portrays the difficulties that he faces as he tries to balance his home life and his criminal organization. ...read more.
24
Dragon Ball Super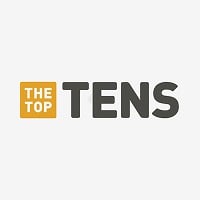 Dragon Ball Super is a Japanese anime television series produced by Toei Animation that began airing on July 5, 2015. It is a sequel show to the Dragon Ball manga and the first Dragon Ball television series featuring a new storyline in 18 years.
25
Veggietales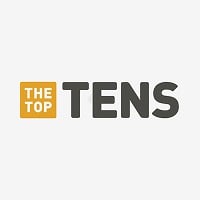 VeggieTales is an American series of direct-to-video children's computer animated films created by Phil Vischer and Mike Nawrocki featuring antropomorphic fruits and vegetables in stories conveying moral themes based on Christianity
26
My Little Pony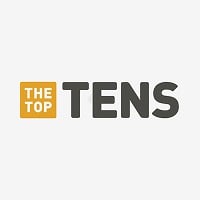 My Little Pony: Friendship Is Magic is a children's animated fantasy television series developed by Lauren Faust, produced by Hasbro Studios and DHX Media Vancouver. Despite the target demographic of young girls, Friendship Is Magic has also gained a large following of older viewers, mainly young and ...read more.
Winx Club ripoff
27
Star vs. the Forces of Evil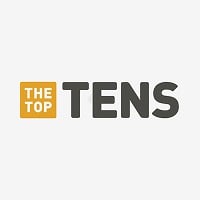 "Star vs. the Forces of Evil" is an American animated television comedy produced by Disney Television Animation for Disney XD. It was created by Daron Nefcy and developed by Jordana Arkin and Dave Wasson. The series follows teenage magical princess from the dimension of Mewni Star Butterfly and her ...read more.
BAdd New Item