Top 10 TV Shows That Idiots Like
The Top Ten
1
Barney & Friends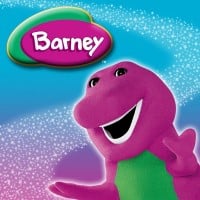 Barney & Friends is an American children's television series aimed at children from ages 1 to 8, created by Sheryl Leach and produced by HIT Entertainment. It premiered on PBS on April 6, 1992. The series features the title character Barney, a purple anthropomorphic tyrannosaurus rex who conveys educational ...read more.
I WOULD RATHER STICK A POINTY FIREY NEEDLE UP BARNEYS BUTT LET US SET HIM On fire and laugh at his death This show is ugly to the pits a bottomless pit to the world of Satin I am so mad that this show even existed We should just kill him for good because only dumb stupid people watch this crap when others wish to poop on him and give Barney revenge for scaring the younger viewers
Who would waist their valuable hours watching this nuisance? It's boring and it's about a guy dressed up in a crappy purple dinosaur costume!
ugh people have made copies of barney and there was one I really liked! a yellow dinosour singing songs and then at the end, the yellow t rex was choppign on somebody arm
Of course idiots watch this show! It's a kids show, right?
2
Keeping Up with the Kardashians

Reality television in general is a perfect babysitter for the rotting mind. - KalloFox34
If you watch this show, then you really need to wake up! - htoutlaws2012
These People Are Losers. - kcianciulli
Hopefully they go bankrupt and/or no longer relavent.
3
The Loud House

The Loud House is an American animated television series created by Chris Savino for Nickelodeon. The series revolves around the chaotic suburban everyday life of a boy named Lincoln Loud and his ten sisters, to which he survives as the middle child and only son in a large family of eleven children. ...read more.
Hey, you're offending TLH fans, I watch it and I'm not stupid or retarded, TTG made me feel retarded.
So true. I bet whoever likes it faps to child abuse and poop jokes.
4
Fanboy and Chum Chum

Fanboy & Chum Chum is an American 3D CGI animated television series created by Eric Robles for Nickelodeon. It is based on Fanboy, an animated short created by Robles for Nicktoons and Frederator Studios, which was broadcast August 14, 2009 to July 12, 2014 on Random! Cartoons. The series was first ...read more.
5
Marvin Marvin

Marvin Marvin is an American science fiction slapstick comedy television series that aired from November 24, 2012 to April 27, 2013. The series stars Lucas Cruikshank as the title character Marvin Marvin, an alien teenage boy adjusting to human life.
6
My Little Pony
I Like it and I still watch Other stuff Like family Guy,Futurama,Spongebob,etc
Isn't this offensive?
7
Dora the Explorer

Dora the Explorer (2000 - 2019) is an American preschool educational animated TV series created by Chris Gifford, Valerie Walsh, and Eric Weiner in which Dora goes on adventures with her friend, a monkey named Boots.
Question: Does "idiots" just mean "children? " Children like this, but I don't think they're idiots, even if this show is stupid.
I can't believe I liked this when I was young
8
Sanjay and Craig

Sanjay and Craig is an American animated comedy television series that aired on Nickelodeon from May 25, 2013, to July 29, 2016, for three seasons and 60 episodes. The series is about a 12-year-old boy named Sanjay Patel who owns a talking pet snake named Craig.
Show is too gross - rockcityboy
The PERFECT show for idiots who find toilet humor funny. - Minecraftcrazy530
Season 1, mostly. - KalloFox34
9
Bakugan Battle Brawlers
It was that obvious it's a Pokemon rip off. Watch both shows and the answer is right there - Chaotixhero
I used to like it when I was little but now I see that it is a huge rip off of Pokemon - simpsondude
Everybody already knows it's a total ripoff - nothingbutcool
It's a ripoff of Pokemon (I'm pretty sure of YuGiOh! too)
10
AwesomenessTV

AwesomenessTV is an American sketch-comedy reality series based on the YouTube channel of the same name and is created by Brian Robbins. Both seasons contain 20 episodes.
The Contenders
11
Fred: The Show

Fred: The Show is an American television series, created by Lucas Cruikshank that originally aired on Nickelodeon, in the United States from January 16 to August 3, 2012. It was cancelled after the first season due to low scores.
Take Fred outta here!
12
Big Brother

Big Brother is a reality game show franchise created by John de Mol, originally broadcast in the Netherlands and subsequently syndicated internationally.
Has to ne number 1 - BigBrotherSucks
13
Jersey Shore

Jersey Shore is an American reality television series which ran on MTV from December 3, 2009 to December 20, 2012 in the United States.
This show makes me sick. It's sad what MTV became. - UltimateHybridX
It shows MTV is out of ideas - Adventurur2
When I saw this show I was like ok I'm done with MTV they clearly gave up. - htoutlaws2012
14
School Days

An anime series was developed by TNK with joint production by Avex Entertainment, Lantis, Marvelous Entertainment, Pony Canyon and Jinnan Studio. ...read more.
The ending was absolutely sickening. No sane person could have written that.
Eww I don't watch hentai
I saw a clip online
As a fan of anime II have to say this was a dissapointment
15
Go, Diego, Go!

Go, Diego, Go! is an American animated educational interactive children's television program that originally aired on the Nickelodeon children's cable network in the United States and produced by Nickelodeon Animation Studio .
16
Teletubbies

Teletubbies is a British pre-school children's television series created by Ragdoll Productions' Anne Wood CBE and Andrew Davenport, who wrote each of the show's 365 episodes. It is owned by Canadian Studio WildBrain, which is the largest independent Children's and Adolescent's Film Studio
What if I burnt the Teletubbies? Hopefully their deaths are gruesome.
So your saying Disney1994's Weird?
17
So Random!

So Random! is an American Disney Channel sketch comedy series that premiered on June 5, 2011. It was announced as an independent series after Demi Lovato left the parent series, Sonny with a Chance.
18
MAD

19
Caillou

Caillou is a Canadian educational children's television series that was first shown on Teletoon (both English and French versions), with its first episode airing on the former channel on September 15, 1997; the show later moved to Treehouse TV, with its final episode being shown on that channel on October ...read more.
20
Here Comes Honey Boo Boo

Here Comes Honey Boo Boo is an American reality television series that aired on TLC featuring the family of child beauty pageant contestant Alana "Honey Boo Boo" Thompson.
21
Uncle Grandpa

Uncle Grandpa is an American animated television series created by Peter Browngardt for Cartoon Network that premiered on the network on September 2, 2013. The series is based on Browngardt's animated short of the same name from The Cartoonstitute.
This is such a terrible show
22
Breadwinners

Breadwinners is an American animated television series created by Gary "Doodles" DiRaffaele and Steve Borst for Nickelodeon. ...read more.
Should be in the top 5. It's little more than burp, piss and fart jokes.
23 Voltron
24
Liv and Maddie

Liv and Maddie is a live-action Disney Channel sitcom that started on July 19, 2013, and ended on March 24, 2017. It is about two identical twin sisters named Olivia "Liv" Rooney and Madison "Maddie" Rooney (both portrayed by actress Dove Olivia Cameron; born in January 1996 as Chloe Celeste Hosterman) ...read more.
This show is cancer
Should be Number 1.
25
Incredible Crew

Incredible Crew is an American sketch comedy television series, created by Nick Cannon for Cartoon Network.
PSearch List