Best TV Shows/Movies for Kids 2014-2015
Awesomelionking10
The Top Ten
1
Clarence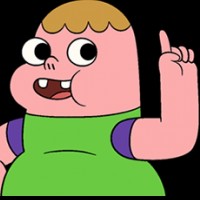 Clarence is an American animated television series created by Skyler Page for Cartoon Network. The series revolves around a young boy named Clarence and his two best friends Jeff and Sumo. Page, a former storyboard artist for Adventure Time and revisionist for Secret Mountain Fort Awesome, developed ...read more.
Ok, I'm trying not to hate, and Clarence isn't as bad as say, The Problem Solverz or something. But at the top here? Naw man. Naw. - TheAlbinoWolf
Clarence is nothing but a boring show with fat characters doing stupid things, there is some small amounts of comedy, but Why would anyone watch this trash?
I like this show, please don't think I'm an idiot. - PeeledBanana
Why do people like this show. It is a show that makes fun of kids with issues.
2
R. L. Stine's The Haunting Hour
Loved it! made me jump a bit, too! - SkullKid101
3
The Simpsons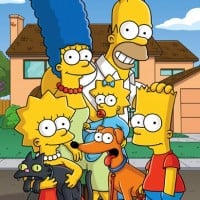 The Simpsons is an American animated sitcom created by Matt Groening that originally started on April 19, 1987 as shorts on The Tracey Ullman Show. It got its own series on December 17, 1989 and is still running as of 2019, making it the longest running animated sitcom. It is about a man named Homer ...read more.
I love the Simpsons it hilarious and cool. I like the older seasons though the ideas got boring
Simpsons are really funny and cool. I also like how they are still making episodes with creative ideas. My family and I watch a Simpson Episodes from 3:00am to 2:00pm every Saturday and Sunday. We just really love it so much. I just wish I could be in a episode myself but I never can be in one because I am not animated.
Sorry, but isn't this T.V. 14?
Awesome
4
Alexander and the Terrible, Horrible, No Good, Very Bad Day

Disney has been going down hill lately (With inside out, This, frozen, etc.) But there older stuff was brilliant! (Fox and the hound, lady and the tramp, alladin, Cats and dogs, etc, and lots of etc.)
Bad
This is another forgotten Disney movie, let's put it in the library! :
The Fox and the hound
Bambi 2
Cinderella 3
The great mouse detective
<-Alexander and the terrible, horrible No good very bad day.
Cinderella 2
Oliver and co
The rescuers - DapperPickle
5
Regular Show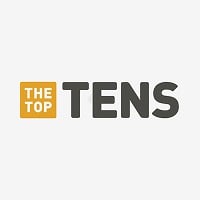 Regular Show is an American animated television series created by J. G. Quintel for Cartoon Network that premiered on September 6, 2010. The series revolves around the lives of two friends, a blue jay named Mordecai and a raccoon named Rigby—both employed as groundskeepers at a local park.
It's great and it has a plot that keeps you hooked.
I think regular show has an amazing creater ( J.g. quintel) and both kids and adults can enjoy it
6
Jessie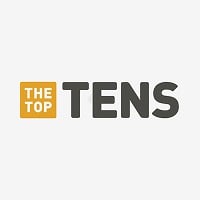 Jessie is an American sitcom that originally aired on Disney Channel from September 30, 2011 to October 16, 2015. The series was created and executive produced by Pamela Eells O'Connell and stars Debby Ryan as Jessie Prescott, a small town Texas girl who moves to New York City to try to become an actress, ...read more.
Jessie was just another show with rude teenagers acting stupid and self centered, yet this show had bits of racism, some of characters liked people of a certain look rather than those of other looks.
This is just a show with rude teens who get whatever they want I hate it
Luke should have had a girlfriend
7
The Amazing World of Gumball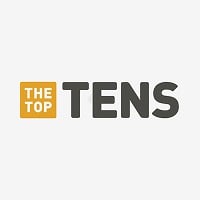 The Amazing World of Gumball is a British-Australian-German-American-Irish children's animated television series created by Ben Bocquelet for Cartoon Network.
It's amazing, I know it went downhill when they took the theme song away, but nothing like when The Simpsons, SpongeBob SquarePants and The Fairly OddParents went downhill in comparison, It's still a good show.
I love this show it's good animation and great humor
I love this show! I see that Cartoon Network is doing WAY better than its competitors (Disney + Nickelodeon). It has better shows. I'll name a few right now:
1. The Amazing World of Gumball
2. Steven Universe
3. Regular Show
4. Adventure Time
5. We Bare Bears
I always have to deal with people talking about Nickelodeon and Disney, when they fail to realize Cartoon Network is better in everyway! :D
I don't know why kids like anything on the other two channels (except Gravity Falls). Today, I heard my friends talking about all the Disney Channel shows they had completed and LAUGHED! Literally!
8
Mighty Med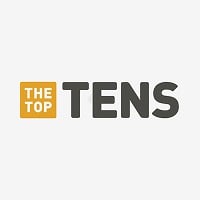 Mighty Med is an American Disney XD original series created by Jim Bernstein and Andy Schwartz and produced by It's a Laugh Productions for Disney XD. It stars Jake Short, Bradley Steven Perry, Paris Berelc, Devan Leos, and Augie Isaac. The series aired for two seasons, premiering on October 7, 2013, ...read more.
Might Med is just a submediocre show with very little entertainment, and a lot of nonsense humor, it's nothing like the classic shows and it's very boring and stupid.
9
Gravity Falls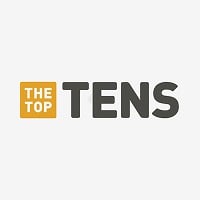 Gravity Falls is an American animated television series produced by Disney Television Animation that first aired on Disney Channel, and then on Disney XD from June 15, 2012 to February 15, 2016. The series follows the adventures of Dipper Pines and his twin sister Mabel in the fictional town of Gravity ...read more.
This show is constantly bashed for being inappropriate, but I think it challenges kids instead of looking down on them with unintelligent dialogue. Plus, it has superb role models and sibling dynamic to look up to - keycha1n
It hides clues for kids to find so they can help solve the mystery too!
10
Austin & Ally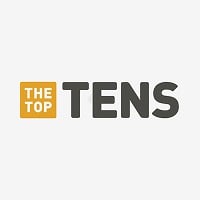 Austin & Ally is an American teen sitcom that premiered on Disney Channel on December 2, 2011, and ended on January 10, 2016. The series was created by Kevin Kopelow & Heath Seifert, the writers and producers of the Disney Channel sitcoms Sonny with a Chance and Jonas.
It's garbage as a matter of fact, it's one of those shows on Disney Channel, where teens fall into false relationships and act mean to each other, plus there's laugh tracks everywhere, even on the parts that are not funny, Gravity Falls deserves to be higher and this should be taken out of the list.
Austin's hair was better in the first three seasons
My boyfriend's name!
The Contenders
11
Girl Meets World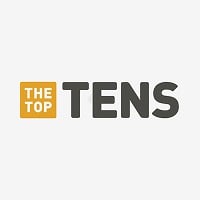 Girl Meets World is an American coming of age television sitcom. The series made its debut on Disney Channel on June 27, 2014.
Girl Meets World, a spinoff of Boy Meets World, doesn't meet up to the original's standards, it's nowhere near as good as the original and it has a lot of brattiness just like most of the other Disney Channel shows.
Farkle though
12
Steven Universe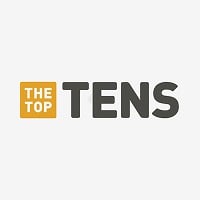 Steven Universe is an American animated television series created by Rebecca Sugar for Cartoon Network. The show's based around a young boy by the name of Steven Universe, who is a hybrid of a gem and a human. He lives with his gem friends, Garnet, Amethyst and Pearl.
Cartoon Network has very few good shows, This is one of them, it has a good amount of entertaining value for those who are frustrated about television going downhill, Just watch it and you'll like it.
How is clarence in 1# and this is the last one in page 1?
WHY IS THIS NOT NUMBER ONE It's BETTER THEN CLARENCE
13 Big Hero 6
14
SpongeBob SquarePants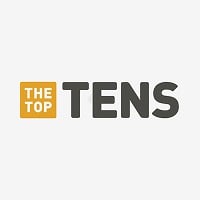 SpongeBob SquarePants is an American animated television series created by marine biologist and animator the late Stephen Hillenburg for Nickelodeon. SpongeBob is currently the most popular show on Nickelodeon, as well as the longest running show, running for 20 years, and is beginning its 12th season. ...read more.
I hate SpongeBob it is so annoying
15
The Legend of Korra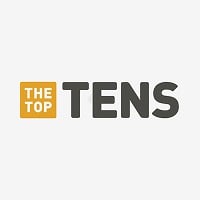 The Legend of Korra is an American animated television series that aired on the Nickelodeon television network from 2012 to 2014. It was created by Bryan Konietzko and Michael Dante DiMartino as a sequel to Avatar: The Last Airbender.
Korra was one of Nick's best modern shows of all time, it had a HUGE amount of action and suspense, yet the characters were mature and not whiny like babies or brats, it was a HUGE gift to everyone.
16
100 Things to Do Before High School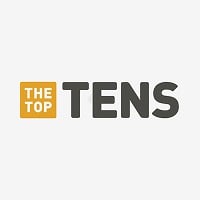 100 Things to Do Before High School is an American children's sitcom airing on Nickelodeon and created by Scott Fellows. The program stars Isabela Moner, Jaheem Toombs, Owen Joyner, and Jack De Sena.
To those who say that Scott Fellows lost creativity by making Johnny Test (which he did), and by making Big Time Rush (which was boring), and "ripping off his own show", This show is better than those with stupid people and laugh tracks combined, it has great lessons and a plot that keeps people watching it.
Rip off of Ned's declassified
17
Harvey Beaks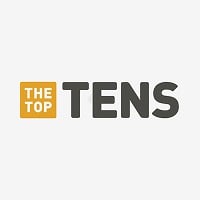 Harvey Beaks is an American animated television series created by C.H. Greenblatt for Nickelodeon. Originally announced to premiere on March 29, 2015, the series instead premiered on March 28, 2015 following the 2015 Kids' Choice Awards.
Harvey Beaks is a huge refreshment for Nickelodeon, as was with The Legend of Korra, It has good characters, yet a plot that makes sense, and it's much cleaner in humor than Sanjay & Craig and Breadwinners, Very little toilet humor on this show that's hard for some to keep track of, and it has morals that make you remember how important life is the way it is.
18
The Thundermans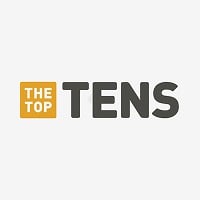 The Thundermans is an American tween sitcom created by Jed Springarn. The show first aired in 2013. This show is about a family of superheroes who have adjusted to living a normal suburban life. On July 27, 2017, Nickelodeon released a statement to J-14, stating that the series has wrapped production ...read more.
A family of superheroes that has to hide that they are superheroes and they live in a suburban place
Way better then clarence
Bad, but better than Henry Dumber.
19
We Bare Bears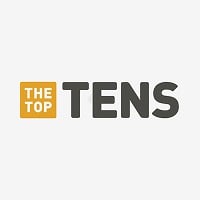 An animated comedy show by Daniel Chong about three different species of bears - Grizzly, Panda and Ice bear (polar bear). Since they were little, they wanted to get adopted by owners separately. But then they missed each other too much, so they reunited again. Now as adults, they now live in a cave ...read more.
Ice bear is the most scared bear in the world
It's better that Teen Titans GO!.
We bare bears is way better than that piece of stupid Steven pie. Also The Blundermens are crappy also
Better than Steven Universe? Maybe. I haven't seen many episodes of SU. But it is better than everything on Nick except Loud House, and better than Disney except Gravity Falls, and SvTFOE
20 Inside Out
21
Phineas and Ferb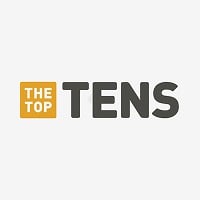 Phineas and Ferb is an American animated comedy-musical television series. Originally broadcast as a one-episode preview on August 17, 2007 and again previewed on September 28, 2007, the series officially premiered on February 1, 2008 and ended on June 12, 2015 on Disney Channel, and follows Phineas ...read more.
Doofensmirts is hilarious Murphy 6
Doofensmirts is hilarious
22
Minions

23
My Little Pony: Friendship is Magic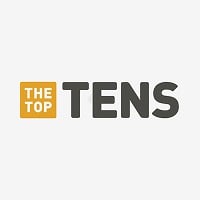 My Little Pony: Friendship Is Magic is a children's animated fantasy television series developed by Lauren Faust, produced by Hasbro Studios and DHX Media Vancouver. Despite the target demographic of young girls, Friendship Is Magic has also gained a large following of older viewers, mainly young and ...read more.
24
Every Witch Way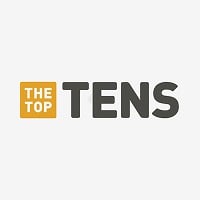 Every Witch Way is an American telenovela-formatted teen sitcom that originally aired on Nickelodeon from January 1, 2014, to July 30, 2015. It is the American version of the Nickelodeon Latin American show Grachi.
Every Witch Way was unlike the other, yet dumb modern shows we have on Nick and Disney Channel, It had a wide mix of things that happen on many shows and used them their way, which made it awesome, yet each season progressed, at least that's what happened until that last half of the series finale, which messed up the show, Now that it's over, there's less good T.V. shows than before and T.V. is now more boring than before, All that's left on T.V. that's good is Regular Show, Game of Thrones, 100 Things to Do Before High School, Harvey Beaks, The Walking Dead, Sesame Street, Wild Kratts, Doctor Who, and last but not least, Gravity Falls.
25
Blue Peter
Best thing ever
26
Teen Titans Go
WHAT IN THE HECK!? Did a 7 year old make this crap list?
I hate you Cyborg, Robin, Beast boy and Raven and Starfyer
There was a marathon of this last weekend. I would have died if my brother was like the boy on the TTG marathon commercials. 3 days of TTG= too much for me.
27
Lab Rats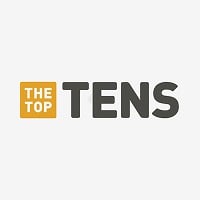 Lab Rats, also known as Lab Rats: Bionic Island for the fourth season, is an American television sitcom that premiered on February 27, 2012, on Disney XD, and aired through February 3, 2016. The series was created by Chris Peterson and Bryan Moore and produced by It's a Laugh Productions for Disney ...read more.
I love this show but phienus and ferb is better Murphy 6
Lab Rats are awesome I am not sure why it was not on the chart earlier but that dose not matter now because I have added it on. I just really love it so so so much it is that good.
28
Liv and Maddie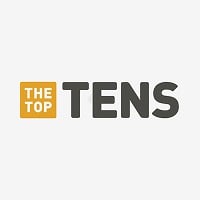 Liv and Maddie is a live-action Disney Channel sitcom that started on July 19, 2013, and ended on March 24, 2017. It is about two identical twin sisters named Olivia "Liv" Rooney and Madison "Maddie" Rooney (both portrayed by actress Dove Olivia Cameron; born in January 1996 as Chloe Celeste Hosterman) ...read more.
It's ok
29
Best Friends Whenever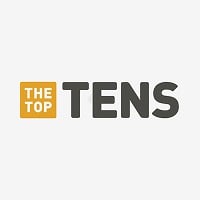 Best Friends Whenever is an American multi-camera sitcom developed for Disney Channel, created by Jed Elinoff and Scott Thomas and executive produced by Jed Elinoff, Scott Thomas, and Michael B. Kaplan. The series stars Landry Bender as Cyd, Lauren Taylor as Shelby, Gus Kamp as Barry, Ricky Garcia as ...read more.
30 Maleficent
31 Descendants
32
The Good Dinosaur
Not even a good movie
33
The Lego Movie

34 Narcos
35
Rio 2

36
Rio

37
Inside Out (2015)

38
Planes: Fire & Rescue

39
Star Wars Rebels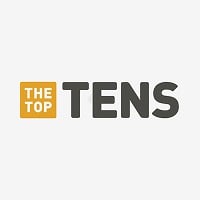 Star Wars Rebels is an American 3D CGI animated television series produced by Lucasfilm Animation. Set fourteen years after Star Wars: Episode III – Revenge of the Sith and five years before Star Wars: Episode IV – A New Hope, Rebels takes place during an era when the Galactic Empire is securing ...read more.
BAdd New Item