Top 10 TV Shows that You've Grown Out Of
I was inspired to make this list because I've been seeing older users (most of them in their late teens and 20s) obsessing over children's media so much, and kids' channels that are high on the Best TV Channels list. IMHO, I don't really think they should be watching kids' shows and instead watch stuff that's intended for their actual age demographic. I say this not just because you grow up and become an adult, but because sometimes people grow out of certain things. I should know this because when I was young I used to be so obsessed with cartoons. Now that I'm older I don't really have any interest in them anymore. Tastes change and it's just a natural part of life. I'm pretty sure most of the users on this site have grown out of some of these shows. Not saying some of them are bad or anything, it's just that they probably just couldn't do a whole lot for you once you got older.

Please know that this list is subjective and there's nothing wrong with no longer liking a show you used to like. Feel free to add whatever show you want as long as you've grown out of it/stopped liking it.

This list isn't just for kids' shows, but for teen/adult shows as well (those that haven't really aged well or were probably not even good to begin with). Feel free to add them too if you want.
The Top Ten
iCarly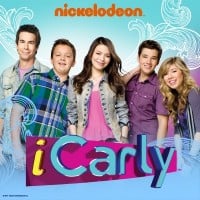 iCarly is an American teen sitcom that ran on Nickelodeon from September 8, 2007 until November 23, 2012. The series, created by Dan Schneider, focuses on teenager Carly Shay, who creates her own web show called iCarly with her best friends Sam Puckett and Freddie Benson.
ESPECIALLY after knowing the real reason for Dan Schneider's split with Nickelodeon.
*shudders in utter disgust* - Jasmine21064
One could pretty much say they've grown out of Dan Schneider live-action sitcoms in general. I know I liked some of his shows as a kid, but I've pretty much grown out of live-action kids sitcom comedies in general. It's especially grown out of me now that Schneider's split with Nickelodeon due to abusive harassment allegations. - ModernSpongeBobSucks
Victorious

Victorious is an American sitcom created by Dan Schneider that originally aired on Nickelodeon from March 27, 2010 through February 2, 2013 . The series revolves around aspiring singer Tori Vega, a teenager who attends a performing arts high school called Hollywood Arts High School, after taking her ...read more.
The Cleveland Show

The Cleveland Show is an American adult animated sitcom created by Seth MacFarlane, Richard Appel, and Mike Henry for the Fox Broadcasting Company as a spin-off of Family Guy.
Dora the Explorer

Dora the Explorer (2000 - 2019) is an American preschool educational animated TV series created by Chris Gifford, Valerie Walsh, and Eric Weiner in which Dora goes on adventures with her friend, a monkey named Boots.
Another show I used to love when I was younger. And we have people hating it just because it's cool. Why do people act so damn proud if they hate kids cartoons while they're over the age of 18? It's normal, not something to be proud of. You haven't achieved anything, so get off your damn high horse. - LemonComputer
Barney & Friends

Barney & Friends is an American children's television series aimed at children from ages 1 to 8, created by Sheryl Leach and produced by HIT Entertainment. It premiered on PBS on April 6, 1992. The series features the title character Barney, a purple anthropomorphic tyrannosaurus rex who conveys educational ...read more.
Family Guy

Family Guy is an American adult animated sitcom created by Seth MacFarlane for the Fox Broadcasting Company. The series centers on the Griffins, a family consisting of parents Peter (Idiotic Dad) and Lois (Nagging Wife), their children Meg (Socially Awkward Daughter) Chris (Idiotic Son), and Stewie ...read more.
This seemed cool when I was 13-15 years old, but now I see it for what it is, a poor man's version of The Simpsons (which is so much better), for people who have never seen The Simpsons! - DaWyteNight
This used to be my favourite show but now I find it kind of repetitive. - 3DG20
It's an adults show. It's for any age above 18. How can you grow out of it? I don't understand it. - LemonComputer
Veggietales

VeggieTales is an American series of direct-to-video children's computer animated films created by Phil Vischer and Mike Nawrocki featuring antropomorphic fruits and vegetables in stories conveying moral themes based on Christianity
I love this show but I hate the new Netflix version.
Well I've seen some inprovement from you yeah it's a great show but sometimes you've grown out of it - BoyGenius234
Hannah Montana

Hannah Montana, also known as Hannah Montana Forever for the fourth and final season, is an American musical comedy series created by Michael Poryes, Rich Correll, and Barry O'Brien which focused on Miley Stewart, a teenager living a double life as an average schoolgirl by day and a famous recording ...read more.
Caillou

Fanboy & Chum Chum

Fanboy & Chum Chum is an American 3D CGI animated television series created by Eric Robles for Nickelodeon. It is based on Fanboy, an animated short created by Robles for Nicktoons and Frederator Studios, which was broadcast August 14, 2009 to July 12, 2014 on Random! Cartoons. The series was first ...read more.
The Contenders
Peppa Pig

Peppa Pig is a British preschool animated television series directed and produced by Astley Baker Davies in association with Entertainment One, which originally aired on 31 May 2004. It went on a hiatus for just over two years before re-premiering on 14 February 2015.
Back at the Barnyard

Back at the Barnyard is a Nickelodeon computer-animated television series that is a spin-off from the 2006 film, Barnyard.
Teen Titans Go!

'Teen Titans Go!' is an American animated television series produced by Cartoon Network. The show follows a superhero group called the Teen Titans, and shows what happens when they go home and have silly adventures. This show is Cartoon Network's revival of the popular 2003-2006 American animated television ...read more.
Wow! Wow! Wubbzy!
South Park

South Park is an American adult animated sitcom created by Trey Parker and Matt Stone for the Comedy Central television network. The show is about four boys, who are Stan Marsh, Kyle Broflovski, Eric Cartman, and Kenny McCormick, and their adventures in South Park, Colorado.
SpongeBob SquarePants

SpongeBob SquarePants is an American animated television series created by marine biologist and animator the late Stephen Hillenburg for Nickelodeon. SpongeBob is currently the most popular show on Nickelodeon, as well as the longest running show, running for 20 years, and is beginning its 12th season. ...read more.
It's getting better, but I can see how bad episodes made you lose faith in SpongeBob.
Rugrats

Rugrats is an American animated television series created by Arlene Klasky, Gábor Csupó and Paul Germain for Nickelodeon.
I still like this
Eh, it still holds up to me as a Nicktoon classic, but then again, I never really watched much of the episodes, so I'm probably not a big fan of it like others are. - ModernSpongeBobSucks
Blue's Clues

Blue's Clues is an American children's television series that premiered on Nickelodeon in 1996. Producers Angela Santomero, Todd Kessler, and Traci Paige Johnson combined concepts from child development and early-childhood education with innovative animation and production techniques that helped their ...read more.
Max & Ruby
T.U.F.F. Puppy

T.U.F.F. Puppy is a cartoon created by Butch Hartman. It ran on Nickelodeon from October 2, 2010 until April 4, 2015. It focused on Dudley Puppy and his partner Kitty Katswell as they protected Petropolis under the Turbo Undercover Fighting Force, or T.U.F.F.
The Wonder Pets

Wonder Pets! is an American animated children's television series. It debuted March 3, 2006, on the Nick Jr. block of the Nickelodeon cable television network and Noggin (now Nick Jr.) on December 27, 2006.
Johnny Test

Johnny Test is an American-Canadian animated television series produced by Warner Bros. Animation, for the first season, and Cookie Jar, for the remainder of the series.
Liv and Maddie

Liv and Maddie is a live-action Disney Channel sitcom that started on July 19, 2013, and ended on March 24, 2017. It is about two identical twin sisters named Olivia "Liv" Rooney and Madison "Maddie" Rooney (both portrayed by actress Dove Olivia Cameron; born in January 1996 as Chloe Celeste Hosterman) ...read more.
Beavis and Butt-head

Beavis and Butt-Head is an American animated sitcom created and designed by Mike Judge. The series originated from Frog Baseball, a 1992 short film by Judge originally aired on Liquid Television.
Thomas & Friends
PSearch List