Top 10 Best TV Shows
danalana
The Contenders: Page 7
121
Ridiculousness
This is the funnest show ever made
V 1 Comment
122
Hannibal
This is one of the best shows ever alongside 24, Sherlock, GOT and Breaking Bad. It should be at least on top 20.
Hannibal Leckter... The Most kinky psycho.. A new series that everybody needs to watch it... Good story great chain of episodes and a second to the best show ever DEXTER!
Most well made show I've ever watched - linasuperdina
Come on. It should be at least on top 10.
V 2 Comments
123 WKRP in Cincinnati
124
Star Wars: The Clone Wars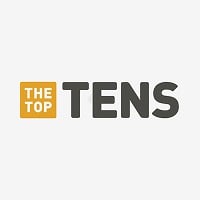 Star Wars: The Clone Wars is an American 3D CGI animated television series created by George Lucas and produced by Lucasfilm Animation with the division Lucasfilm Animation Singapore, Lucasfilm and CGCG Inc.
This series has been around since 2008 to 2013, and this series inspired the new Star Wars Rebels to come out in the next month
V 2 Comments
125
Six Feet Under
Best show ever made. Great writing, perfect acting, truly moving drama, and surprisingly funny too.
Originality and off-beat humor. Unique and quirky drama.
This should be at #1. Greatest series ever made!
This show speaks to me. - matt_sbd
V 4 Comments
126
Freaks and Geeks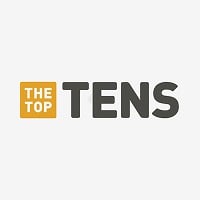 Freaks and Geeks is an American teen comedy-drama television series, created by Paul Feig, with Judd Apatow as executive producer, that aired on NBC during the 1999–2000 television season.
A great show overall. The line-up of actors is amazing, the soundtrack is great, and the time era is perfect. Almost couldn't have asked for more out of this show! It's very underrated.
The fact that this masterpiece of a television series is outside of the top 100 is a travesty! It deserves to be in the top 10 for sure. It launched a large chunk of our top comedy talent working today.
The fact that Disney channel garbage is rated higher than this show gave me cancer.
2nd to Wonder Years and Breaking Bad - mr_crossover27
127
Orange Is the New Black
One of the best new T.V. Shows. A great cast and brilliantly written characters. This deserves to be much higher on the list.
V 1 Comment
128
Steven Universe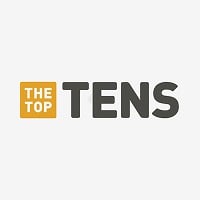 Steven Universe is an American animated television series created by Rebecca Sugar for Cartoon Network. The show's based around a young boy by the name of Steven Universe, who is a hybrid of a gem and a human. He lives with his gem friends, Garnet, Amethyst and Pearl.
! This show is amazing. It has action, adventure, and true emotion! Steven is awesome! Garnet is adorable! Amethyst is smol! Pearl is...Pearl! It has humor and is my favorite show ever! It should at least be in the Top 50. I ship people in this show! It has sad, happy, and funny scenes. I used to watch Disney Channel until I got into Cartoon Network. I watched Pokemon and AWOG until I found a new show, Steven Universe! I loved it from the start and it got more interesting and awesome when it got deeper into the series! People seriously made fun of me, but that didn't stop me! By the way Peridot is best gem!
Oh My Gosh! How Can This Be So Low! Come On It Should At Least Be In The Top 50!
Woah. It's So low. How? - Typhlosion
THE BEST SHOW EVER.
V 15 Comments
129
My Hero
This show is brilliant. One of the best comedy shows form the Uk. It's good as Blackadder, One foot in the Grave or Only Fools and Horses. - Scorpion
130
Liv and Maddie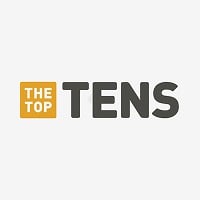 Liv and Maddie is a live-action Disney Channel sitcom that started in 2013, and ended on March 24, 2017. It is about two identical twin sisters named Olivia "Liv" Rooney and Madison "Maddie" Rooney (both portrayed by actress Dove Olivia Cameron; born in January 1996 as Chloe Celeste Hosterman) who reunite ...read more.
The best kids' show of all time! Should be up there with SpongeBob. Everything is so beautiful - from the plot to the characters to the music, it's all just perfect. Not only that, but the characters are so relatable, the songs are amazing, the MANY morals are meaningful, it is modern, different, and goes against everything wrong with society. For example: they fight against girls being judged by their looks (there's even a song that goes with it: "What a Girl Is". It's a beautiful song, and also extremely catchy.) Okay anyways, all in all Liv and Maddie is amazing, and people need to stop saying it's lesbian because they are SISTERS! If you have a twin sister, hopefully you understand what I'm saying. There is a bold line between loving her like a sister and loving her like... that. And Liv and Maddie is clearly on the sister love side. Speaking of that, they aren't JUST sisters, they're FRIENDS. Friends despite their differences. This show is about two people who are ...more
Why in the world is this ranked 94?!?! This is seriously the best show ever! (And I'm an adult) I love Liv, I think she is definitely the best character. I love how she is a good person overall but can be bad at times, like a normal person will. Not to mention that she's gorgeous. One of the prettiest Disney girls so far. This show has some amazing songs too. I honestly love all of them. The cast is amazing and has great talent. Not to mention this show is heartwarming. I love how they show sisters and familial love. The show also has a lot of meaning if you really pay attention. Overall this is my all-time favorite show, not just Disney, all time!
This show is the most wonderful thing I've ever seen. It's intelligent, funny, has great morals, and is absolutely heartwarming! It features great role models, heck even Artie (the closest this show has to a villain) is still a rational human being. The rest of the show is even better. When it's not focused being utterly heartwarming, it's something hilarious. I'll give you an example. One episode had Liv and her mother in a fashion face-off. It goes back to heartwarming though once they make up. This show is so good it even rivals SpongeBob's best episodes like Band Geeks and Chocolate with Nuts!
Here is the list of my top 10 favorite T.V. shows!

10: Hey Arnold!
9: Rugrats
8: The Fairly OddParents
7: Good Luck Charlie
6: Girl Meets World
5: Phineas and Ferb
4: Wizards of Waverly Place
3: Best Friends Whenever
2: SpongeBob SquarePants

And before we get to number 1 here are a few honorable mentions:

iCarly
Tom and Jerry
Loony Tunes
Victorious
Andi Mack

And number 1 is...
LIV AND MADDIE! Duh!
V 52 Comments
131
Angel
This show has it all. Awesome characters, mind blowing story, a bit of comedie but not to much, great acting, and Angelus may just be the greatest most sadistic evil badguy to ever land in a show. But you can't really hate Angelus because he's just so cool and smart, but in a bad way obviously. This show may be just a spin-off from Buffy but it is still so much better. This show takes all the aspects of Buffy the vampire slayer and makes them 20x better. I'm not exadurating. Its that good! - metalmaiden
V 3 Comments
132 Dawson's Creek
133
Naruto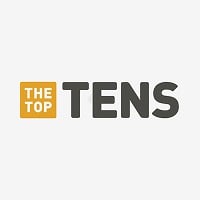 Naruto is an anime and manga franchise Naruto, created by Masashi Kishimoto. The manga was later adapted into a television anime, which was produced by Studio Pierrot and Aniplex. It premiered across Japan on the terrestrial TV Tokyo and other TX Network stations on October 3, 2002. The first series ...read more.
Is everyone out of your minds, Naruto is by far the greatest show of all time.
Its the only show to have me emotional into it and trust me I've seen a lot of shows including the walking dead and dbz-
You people don't realize what are you missing if you don't watch Naruto. It is broadcasting all over the world. You can't go to a country without knowing about Naruto.
Naruto Shippuden is easily better - AceDragneel7
V 10 Comments
134
The O.C.
First of all, I can't understand why is the show ranked number 46? Seriously! This is the best teen tv show I've ever seen, and only god knows how many tv shows I do watch. The crew is great, the character are attractive and the storylines are fantastic. And I'm deadly serious when I say that : "You should be ashamed if you've never had the occasion to watch this show". And I even don't understand why One Tree Hill has been better ranked, it's completly ridiculous, you could not compare those two shows. The OC is the only show I know who could make you happy, joyfull and sad in the same time! You'll never get bored, I promise. And for the people who say that Marissa died with the show in the Season three Finale. I don't agree, with or without Marissa the show stays amazing on his way. The Season 4 was different, I mean, they were good storylines but the show grown up, maybe it was difficult to see the show on those ways but no... I can't understand america's audience. There ...more
that show is soo dramatic and good. i cant get enough of it..well even prison break..but the oc brought me to liking all this drama stuff and the characters are just awesome and sarcastic..at times.
This show deserves much better! I'm so confused is really OC ranked 45? Let's trend it! It deserve it! The characters deserve this! It's the best show ever! COME ON!
THE BEST, NUMBER ONE> I THINK THAT THERE IS NOT NO OTHER SHOW THAT COMPARES TO THE O.C... It's A DRAMA, BUT AT THE SAME TIME IT'S INTEREST I AWESOME.
V 4 Comments
135
Torchwood
Children of Earth is one of the best sci-fi series of anything ever. Torchwood deserves to be higher.
136
Foster's Home for Imaginary Friends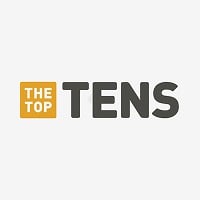 Foster's Home for Imaginary Friends is an American animated television series created by Craig McCracken for Cartoon Network Studios.
Swap it's place with teletubbies - TheKirbyCreeper999
137
Impractical Jokers
The bbc three one is much better than the copy cats USA one
This show should be in the top ten. It is so funny. Love it.
This show is too funny you must watch it.
Happy Birthday Murr.
V 9 Comments
138
Bob's Burgers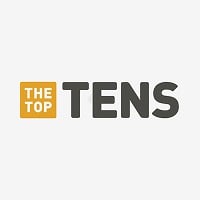 Bob's Burgers is an American animated sitcom created by Loren Bouchard for The Fox Broadcasting Company. It premiered on January 9, 2011 and is still running as of 2017.
One of the best shows on comedy channel!
Best show ever! - kenzdeli
Needs to be number one
The only show better than the simpsons - Fatty5000
V 2 Comments
139
Fringe
Best show possible... Decades ahead in terms of concept and all things possible in sci-fi... The love angles whether father and son or man and a woman is shown so delicately, realistically, romantically that you can't help fall in love with the characters... An awesome show where just when you think you have it all figured out; a new twist screws up all your previous notions and sends you right back to the edge of your seat! A definite must-watch!
It's the new X Files, with better plot, and detailed explanation of things that happened. It's so unlike X files where they leave you with question "what happened back there".
The awesomest. I care about these characters so much. Olivia is one of the best female characters of all time. I love Peter and Walter Bishop. The plot is so complex. I kept having that "Oh my gosh I get it" moments which is the best feeling in the world. The observers are so cool. You never know if massive dynamic is good or bad or what. Mixes funny with creepy. Just awesome.
Best show ever but so underrated!
V 5 Comments
140
The Wonder Years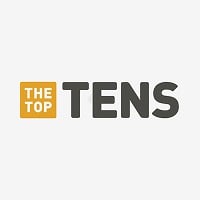 The Wonder Years is an American television comedy-drama created by Neal Marlens and Carol Black. It ran on ABC from 1988 until 1993. The pilot aired on January 31, 1988, following ABC's coverage of Super Bowl XXII.
Are you kidding me?! 1000 ways to die is 100+ spots higher than the Wonder Years?! Displays the greatest time of change and relating to the average Joe suburban family. Love the music, characters, and the whole story! - mr_crossover27
So heart-felt and good. If you are ever down this is the best show to make you feel good again :) It's a great show for the whole family and any every age.
The greatest show of all time, period. - Cactus_Brody
THIS is the only T.V. program or movie that really shows what it was like to grow up in the 1960's.
Everything else you may see about that period is stylized to over-emphasize the music, politics, war, or whatever.
This phenomenal show really tells it like it was, and is wonderful entertainment no matter what your age.
PSearch List
Recommended Lists
Related Lists

Best Disney Channel Shows

Best Nickelodeon Shows of All Time

Best Cartoon Network Shows

Top Ten TV Shows For Teenagers
List StatsUpdated 26 Jun 2017
44,000 votes
1,378 listings
10 years, 272 days old

Top Remixes (526)

1. Avatar: The Last Airbender
2. Gravity Falls
3. Teen Titans
Cartoonfan202

1. Liv and Maddie
2. Teletubbies
3. SpongeBob SquarePants
Disney1994

1. Supernatural
2. Lost
3. Breaking Bad
Mann0802
View All 526
Posts
Error Reporting
See a factual error in these listings? Report it
here
.