Top 10 Best TV Shows
danalana
The Contenders: Page 8
141
Everybody Hates Chris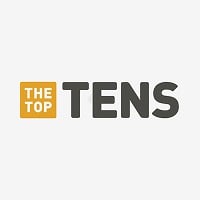 The best T.V. show ever, especially for young kids who are "uncool" at school!
How dare you put the show on this list my papa's name is Chris
Great show Chris rock funniest comedian ever
Funny, amazing, and awesome
V 1 Comment
142
Yu Yu Hakusho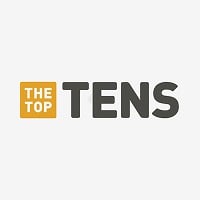 Yu Yu Hakusho is a manga franchise created by Yoshihiro Togashi. An anime adaptation consisting of 112 television episodes was directed by Noriyuki Abe and co-produced by Fuji Television, Yomiko Advertising, and Studio Pierrot. The television series originally aired on Japan's Fuji TV network from October ...read more.
143
Wizards of Waverly Place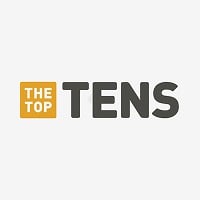 Wizards of Waverly Place is an American fantasy teen sitcom which ran from October 12, 2007 to January 6, 2012 on Disney Channel. The series was created by Todd J. Greenwald, and stars Selena Gomez, David Henrie and Jake T. Austin as three wizard siblings with magical abilities competing to win sole ...read more.
This show is SO COOL! I've been watching it since I was in kindergarten! If your going to stop the season, at least make a new series about wizards, starring Selena Gomez
Selena Gomez is a scandal now since she dated Justin Bieber, which he became one too.
This show could not suck more. Annoying as hell. Take it off!
Love this show! I am so sad that they cancelled it!
144
America's Got Talent
I love this show! Does anybody remember the professional regurgitator? He was so cool! I think shows like this are really underrated.
V 1 Comment
145
The Wonder Years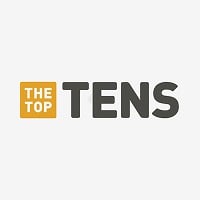 The Wonder Years is an American television comedy-drama created by Neal Marlens and Carol Black. It ran on ABC from 1988 until 1993. The pilot aired on January 31, 1988, following ABC's coverage of Super Bowl XXII.
Are you kidding me?! 1000 ways to die is 100+ spots higher than the Wonder Years?! Displays the greatest time of change and relating to the average Joe suburban family. Love the music, characters, and the whole story! - mr_crossover27
So heart-felt and good. If you are ever down this is the best show to make you feel good again :) It's a great show for the whole family and any every age.
The greatest show of all time, period. - Cactus_Brody
THIS is the only T.V. program or movie that really shows what it was like to grow up in the 1960's.
Everything else you may see about that period is stylized to over-emphasize the music, politics, war, or whatever.
This phenomenal show really tells it like it was, and is wonderful entertainment no matter what your age.
146
Cheers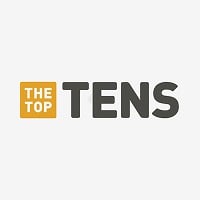 Cheers is an American sitcom that ran for eleven seasons between 1982 and 1993. The show was produced by Charles/Burrows/Charles Productions in association with Paramount Network Television for NBC and created by the team of James Burrows, Glen Charles, and Les Charles.
Cheers is one of the greatest television shows of all time. It is upsetting that it is number 155. This show sent a precedent and had 111 Emmy nominations with 28 wins. It never jumped the shark and was good its entire run. Highly recommend.
Cheers is one of the best ever! I agree it should be in top 10.
Why aren't you at least on the first page?
My favourite 80's T.V. show
V 1 Comment
147
The Spectacular Spider-Man
Hate Spiderman, but should be a little higher... - PopGeorge1678
148
Girl Meets World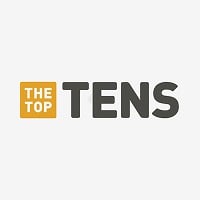 Girl Meets World is an American coming of age television sitcom. The series made its debut on Disney Channel on June 27, 2014.
I love it so much it is awesome and it teaches you lessons
It gives a good lesson. But that is not how school works.
I went this whole list hoping I would find my favorite show and its here!
Awesome show loving the new episodes! l am a bid Disney channel fan! Disney channel is awesome
V 4 Comments
149
Fringe
Best show possible... Decades ahead in terms of concept and all things possible in sci-fi... The love angles whether father and son or man and a woman is shown so delicately, realistically, romantically that you can't help fall in love with the characters... An awesome show where just when you think you have it all figured out; a new twist screws up all your previous notions and sends you right back to the edge of your seat! A definite must-watch!
It's the new X Files, with better plot, and detailed explanation of things that happened. It's so unlike X files where they leave you with question "what happened back there".
The awesomest. I care about these characters so much. Olivia is one of the best female characters of all time. I love Peter and Walter Bishop. The plot is so complex. I kept having that "Oh my gosh I get it" moments which is the best feeling in the world. The observers are so cool. You never know if massive dynamic is good or bad or what. Mixes funny with creepy. Just awesome.
Best show ever but so underrated!
V 5 Comments
150
Rick and Morty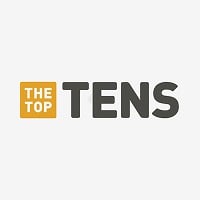 Rick and Morty is an American adult animated science fiction sitcom created by Justin Roiland and Dan Harmon for Adult Swim.
This show is truly fantastic. It is hilarious and heartbreaking all at the same time. Oh boy here I go killin again
How is Family Guy 5 and this 98? This is the best adult cartoon ever, even better than the SIMPSONS. - 445956
I am upset that I had to scroll this far down to find Rick and Morty.
How is it so low it has great comedy, great action. Everything! - ActionninjaT
V 11 Comments
151
Drake & Josh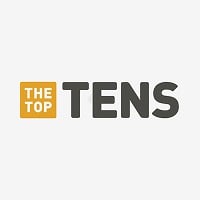 Drake & Josh is an American television sitcom created by Dan Schneider for Nickelodeon. The series follows the lives of two teenage boys with opposite personalities, Drake Parker and Josh Nichols, who become stepbrothers.
One of THE BEST shows of all time! Just ask any 90's or 80's kid, this show has an awesome and perfect mixture of comedy, drama and even a little bit of romance! The show is really funny and is about two brother who are always fight amd helping each other out, they both have busy lives and there sister makes there liver MISERABLE! THIS SHOW SHOULD BE NUMBER 1! Shows like family ARE funny and good yo watch, BUT IF THEY ARE you favorites, you need help cause you are reall horny and disgusting, IF you ARE OF THE 90's or 80's, have a life and are not 4 years old VOTE FOR THIS AWESTRUCK SHOW! (Megan is really cool)
Zoey 101 has more drama & romance, and it lacks one thing that annoys people that other shows have, a laugh track.
Best show of ALL TIME!

If you find an episode on YouTube or something, watch it, then vote for it.

PLEASE! Make this show #1!
Probably the best show Nickelodeon has ever done
This should be much higher on the list
V 9 Comments
152
Brooklyn Nine-Nine
Very good, funny, and well written. - Catacorn
150th... Are you kidding me! this deserves at least 50th place! - TheHabsFan
Love it - PopGeorge1678
153
Total Drama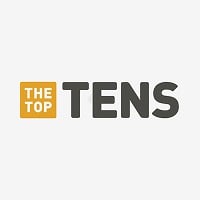 Total Drama is a Canadian animated comedy television series which is a homage and parody to the conventions commonly found in reality television.
The most underrated show ever! The love isn't so cheesy Kraft would be jealous, but not creepy at all! Plus the jokes are not potty humor and yet they are easy to understand and very laughable! And don't grow too attached - one charecter goes every episode! I would say my favorite part but that would be a major spoiler so Netflix that show, and almost forgot, they're all competing for a million big ones, overall not my favorite, but it's very close
The show itself is peer perfection, the concept is so creative. The show was great in every season, the characters all had very unique personalities. It is by far the best show I've ever seen.
This show is so stupid, it makes me sick. Cartoon Network is running out of ideas. They need new writers.
Nananannanananananannana I wanna be famous - mattafat
V 8 Comments
154 The Newsroom
155
Mad Men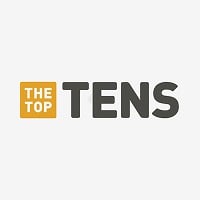 Wow. #335 is pretty disappointing.

Mad Men is already considered one of the best T.V. shows in the history of cable television. 'enough said.
The best show ever created. Just get through season 1!
Should be way higher
Ok.. so obviously most people who uses this website are underage teens who haven't really exposed themselves to proper entertaining shows that deserve actual respect. Mad Men is a T.V. show that deserves respect. It perhaps may be a little intimidating or mature for you teens to watch, but when the time comes please watch it. Every episode is greater than the last, the time period is amazing and unique, and the acting and cinematography is arguably the best for a show. Don't believe me? Just look up 'The Wheel Mad Men ending' on youtube.
V 3 Comments
156
True Detective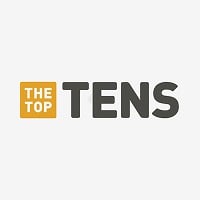 True Detective is an American anthology crime drama television series created and written by Nic Pizzolatto.
True Detective started off with one of the best seasons ever. Incredibly atmospheric, suspenseful and with a tense story that unfolds expertly. This must be Matthew McCounaughey's best performance and the cast overall is really fantastic. An immensely engrossing show that hits all the right spots and for the first season alone it has secured its place as one of the greatest shows ever made. - DamnFineCupOfCoffee
What really people... Vote for that... I MEAN... best performance, best script, best crime. I love the monologues and the characters.
This list is good. It made me laugh till I cried. Praise the lord
Season 1 is the first time I was watching a T.V. show that felt like a movie
V 2 Comments
157
The Powerpuff Girls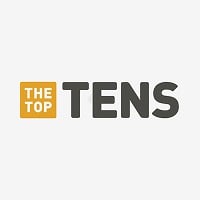 The Powerpuff Girls is an American animated television series created by animator Craig McCracken for Cartoon Network. The main characters of this show are Blossom, Bubbles, and Buttercup. The show is about the Professor Utonium creating three little superhero girls that save the day from villains. ...read more.
I must say, that last comment was quite rude. Powerpuff Girls was never my favorite show, but I still liked it.
It doesn't suck! It rules!
This is the best show I have ever seen. - AnimeDrawer
Great show - Tayxd123
V 3 Comments
158
Danny Phantom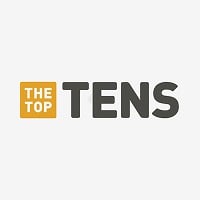 Danny Phantom is an American animated series created by Butch Hartman for Nickelodeon. It was produced by Billionfold Studios and distributed in Canada by Nelvana, a Canadian animation company. The series follows a teenage boy who, after an accident with an unpredictable portal between the human world ...read more.
Best 2000s Nickelodeon cartoon - BeanBag343
159
WWE Monday Night Raw
This should be in the top ten 3
Best actors and T.V. show
160
Pushing Daisies
I loved this show and I thought it was quite original. It was a shame it was cancelled, though apparently it had more to do with a writer's strike than the actual show itself. I think Lee Pace is an amazing actor and this show has interesting, quirky characters. It's a bit of fun with romance, mystery and a slightly supernatural element. The love story was interesting because the lead couple couldn't touch each other so they had to get creative. Give it a go
PSearch List
Recommended Lists
Related Lists

Best Disney Channel Shows

Best Nickelodeon Shows of All Time

Best Cartoon Network Shows

Top Ten TV Shows For Teenagers
List StatsUpdated 16 Oct 2017
49,000 votes
1,418 listings
11 years, 19 days old

Top Remixes (546)

1. Avatar: The Last Airbender
2. Gravity Falls
3. Teen Titans
Cartoonfan202

1. Liv and Maddie
2. Teletubbies
3. SpongeBob SquarePants
Disney1994

1. Supernatural
2. Lost
3. Breaking Bad
Mann0802
View All 546
Posts
Error Reporting
See a factual error in these listings? Report it
here
.