Top 10 Best TV Shows
danalana
The Contenders: Page 9
161
Danny Phantom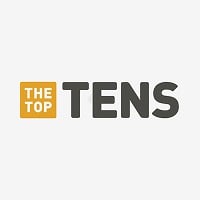 Danny Phantom is an American animated series created by Butch Hartman for Nickelodeon. It was produced by Billionfold Studios and distributed in Canada by Nelvana, a Canadian animation company. The series follows a teenage boy who, after an accident with an unpredictable portal between the human world ...read more.
Best 2000s Nickelodeon cartoon - BeanBag343
162
The Powerpuff Girls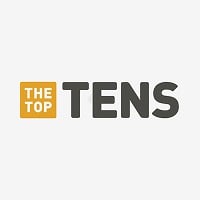 The Powerpuff Girls is an American animated television series created by animator Craig McCracken for Cartoon Network. The main characters of this show are Blossom, Bubbles, and Buttercup. The show is about the Professor Utonium creating three little superhero girls that save the day from villains. ...read more.
I must say, that last comment was quite rude. Powerpuff Girls was never my favorite show, but I still liked it.
It doesn't suck! It rules!
This is the best show I have ever seen. - AnimeDrawer
Great show - Tayxd123
V 3 Comments
163
George Lopez
This is the best show in the world if you wake up late you have never watched this. The reason it is 148 is because America is lazy
164
The Spectacular Spider-Man
Hate Spiderman, but should be a little higher... - PopGeorge1678
165
Gossip Girl
Best Show ever all because of the elegant and sexy Chuck Bass. Also his best friend Nate Archibald with his deep blue eyes and of course Dan Humphrey he's such a gentlemen and Serena she gives every guy a boner and Blaire uhh her evilness is sexy!
WHY ON EARTH is a show this clever rated this low?! GREAT storyline and lots of artsy references!
"Should easily be on the top 10 because of the elegant Chuck Bass.
The best show ever. it should be on the top. CHAIR are couple goals.
V 9 Comments
166
True Detective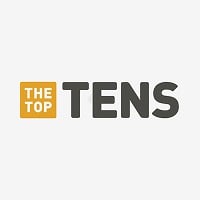 True Detective started off with one of the best seasons ever. Incredibly atmospheric, suspenseful and with a tense story that unfolds expertly. This must be Matthew McCounaughey's best performance and the cast overall is really fantastic. An immensely engrossing show that hits all the right spots and for the first season alone it has secured its place as one of the greatest shows ever made. - DamnFineCupOfCoffee
What really people... Vote for that... I MEAN... best performance, best script, best crime. I love the monologues and the characters.
This list is good. It made me laugh till I cried. Praise the lord
Season 1 is the first time I was watching a T.V. show that felt like a movie
V 2 Comments
167
Black Mirror
One of the most well written and unique shows and also one of the most underappreciated. Every episode is like a movie with its own incredible plot, deep characters and disturbing, yet true messages. And the endings! Oh, they do a lot of work to make every single ending plot twist as grandious and pompesious as it is humanly possible. Seriously, if every single episode (and keep in mind, that each episode is a new story with new characters and made by a new writers and directors) was to air in theaters, I'd go and watch them all -> especially that Christmas Special, which is probably my favourite special ever, it is so mind-buggling and emotional. I love this show and I and almost enraged of how underrated it is and that it never appeared on this whole list (although Toddlers and Tiaras did, somehow). Go watch it. IT IS INCREDIBLE. - UniqueUniverse
V 1 Comment
168
Will and Grace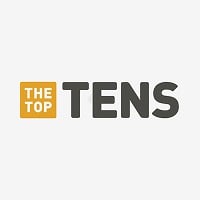 come on guys this show was so bloody funny
169
Twin Peaks
Does the number before Twin Peaks equal how much times this show is better than Breaking Bad? Otherwise, I do not and will never get this list. Guess the voting generation has not even seen this show yet.
This show is surreal, nightmare-inducing, hilarious, captivating, interesting, addictive, and is LEAGUES above The X Files. In my opinion The X Files was an unforgiving rip-off of this show, except incredibly boring and uninteresting. I wish this show had more than 2 seasons, but sadly it wore quickly.
The original breaking bad, this should be top 10. The fact it is 347th reflects on the general ignorance of the voting masses
Should easily be in the top 20. Can't wait for the next season. Only a few weeks away! - Jiorl
V 9 Comments
170
Victorious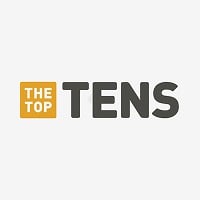 Victorious is an American sitcom created by Dan Schneider that originally aired on Nickelodeon from March 27, 2010 through February 2, 2013 . The series revolves around aspiring singer Tori Vega, a teenager who attends a performing arts high school called Hollywood Arts High School, after taking her ...read more.
Worst? I think not! Victorious is extremely popular. I agree. Long live Victoria Justice. Victorious doesn't suck. You better not say "no talent". Victorious deserves to be in the top 10 best Wii games of the decade. - playstationfan66
It is not the worst! It's the best! A lot of teenager girls in high school can relate to that show!
Good actors, funny moments, incredible talents, and good songs!
This show sucks really bad. This, I Carly, and Sam and Cat all suck
V 5 Comments
171
American Idol
Most addicting show out there today!!!! It's one that sucks me in every season. I am a big music lover and know it might go against everything I believe in about music, but I still love it!

Randy, Paula and Simon are the backbone to the series, the singers are just there for the show. - danalana
This show has the potential to live forever, you never run out of people that want to be singers and lets face it anyone can be a judge! - ALD5033
About to break the record for most years ever at number 1, and that's for a reason - ilovekelly75
I love someday I will try out
V 2 Comments
172
The Suite Life On Deck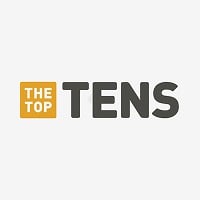 The Suite Life on Deck is an American sitcom that aired on Disney Channel from September 26, 2008 to May 6, 2011. It is a sequel/spin-off of the Disney Channel Original Series The Suite Life of Zack & Cody.
A very very nice show - Utsah
A terrible show. It's so annoying
173
Archer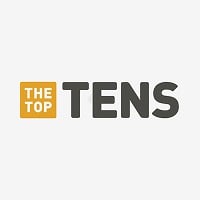 This show is a funny as duck sauce spy parody full of comedy, movie references, and amazing story line.
You better cal Kenny Loggins because your in the "danger zone" - ARCHER
You killed a black astronaut Cyril that's like killing a unicorn - ARCHER
Very very funny show.
V 5 Comments
174
The Legend Of Korra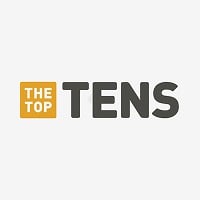 The Legend of Korra is an American animated television series that aired on the Nickelodeon television network from 2012 to 2014. It was created by Bryan Konietzko and Michael Dante DiMartino as a sequel to Avatar: The Last Airbender, which aired from 2005 to 2008.
175
Star Wars Rebels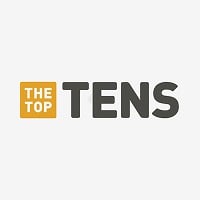 Star Wars Rebels is an American 3D CGI animated television series produced by Lucasfilm Animation. Set fourteen years after Star Wars: Episode III – Revenge of the Sith and five years before Star Wars: Episode IV – A New Hope, Rebels takes place during an era when the Galactic Empire is securing ...read more.
Star Wars Rebels is a bland show. While it isn't bad, there are just better shows out there. The characters aren't all that interesting, and have horrid development. I got more attached to 99 from the Clone Wars in 20 minutes than Ezra in 2 seasons. Speaking on the Clone Wars, on thing this show did good was the tie in to the Clone Wars. Ashoka, Captain Rex, Darth Maul, Gregor, And many others. But the cons definitely overshadow the pros. The Lightsabers look like twigs and the very few fights that occur are not exiting or fun to watch. The reason I liked the Clone Wars so much is because it was dark, gritty, and was exiting to watch. It wasn't afraid to show death and gore. And it was fun to watch! Rebels doesn't show much death. Its targeted at a younger audience, and it makes it so boring. Almost nothing interesting has happened, no main protagonists have died, there hasn't been any good duels or space battles. Overall its ok, but it is just bad compared to the Clone Wars. - ShinyDragonite
V 2 Comments
176
Battlestar Galactica
One of the Best Dramas... I kept putting it aside asuming that it was another Star Trek / Star Wars. But wow what a appeal. Deep emotional plots & characters. How do they do it... without tons of crazy action sequences. Appeals to my deep thinking side I guess. TRY IT OUT... It's always on the top 10 lists, now I know why.
Perfect set up, perfect story line and perfect ending. One of the greatest series of all time.
Outstanding series, how is it not higher on the list?
177
Smallville
Awesome... Can't tell in words... This is the best show ever I have come across... Guys please vote for it... It deserves way better position...
SOMEBODY SAAAAAAAAAAE MEEEEE oh man I just cannot get that theme song stuck out of my head! Who has seen Smallville who doesn't like it? - Oreanta
They should bring justice league to make the show more lovable
100,000,000 billions thumbs up for smallville it should be 1#. By now
Thanks for the dance Lana - ShuhBanggg
V 15 Comments
178
Better Call Saul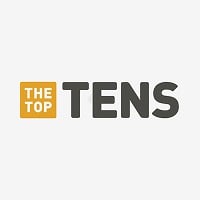 150. Not very popular. But it should be on top 20 or 30 at least. I'm kinda liking it more than The Walking Dead. - zxm
Nice show. Not as good as Breaking Bad though
I like this one.
This show is very popular. Especially on IMDB. I guess its not popular on IMDB. otherwise it'd be on top 50. - zxm
V 1 Comment
179
Daredevil
This is a joke!
260
This is only so low because nobody goes to page 13 to see the options.
Look this up on imdb its like 5 out of 5 stars or something
This list is crap
Good top 10 easily
SO AAAWWWESOME
V 1 Comment
180
Everybody Hates Chris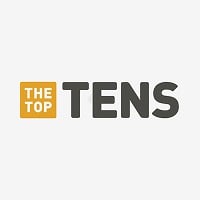 The best T.V. show ever, especially for young kids who are "uncool" at school!
How dare you put the show on this list my papa's name is Chris
Great show Chris rock funniest comedian ever
Funny, amazing, and awesome
V 1 Comment
PSearch List
Recommended Lists
Related Lists

Best Disney Channel Shows

Best Nickelodeon Shows of All Time

Best Cartoon Network Shows

Top Ten TV Shows For Teenagers
List StatsUpdated 28 Jun 2017
45,000 votes
1,378 listings
10 years, 274 days old

Top Remixes (527)

1. Avatar: The Last Airbender
2. Gravity Falls
3. Teen Titans
Cartoonfan202

1. Liv and Maddie
2. Teletubbies
3. SpongeBob SquarePants
Disney1994

1. Supernatural
2. Lost
3. Breaking Bad
Mann0802
View All 527
Posts
Error Reporting
See a factual error in these listings? Report it
here
.