Top Ten Ugliest Actors
The Top Ten
1
Daniel Radcliffe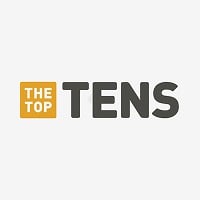 Daniel Jacob Radcliffe is an English actor who rose to prominence as the title character in the Harry Potter film series.
WHY THE HECK IS DANIEL RADCLIFFE ON THIS LIST AND FIRST?! He's one of the hottest people on this earth! Look at those eyes! I don't personally like his long hair, but he's still sexy either way!
I actually don't Think he should be at second place; he isn't ugly in my opinion...
He looks really good, yes, but commenting is gets entries higher on lists (TheTopTens can't tell whether your comment is positive or negative), so let's just not comment any further. - Extractinator04
He is handsome
V 9 Comments
2
Macaulay Culkin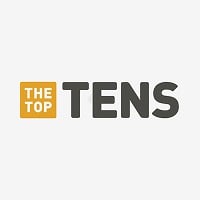 Macaulay Carson Culkin is an American actor, author, painter, podcaster, musician and president of Bunnyears. He became famous as a child actor for his role as Kevin McCallister in the family comedy Home Alone, for which he was nominated for a Golden Globe Award for Best Actor – Motion Picture Musical ...read more.
even though he was an outstanding child star he is So UGLY omg I can't even say any more!
During childhood he was my favorite but now he one of the worst and ugliest
Gives me nightmares. /:

Steve Buscemi shouldn't be on this list, btw. - frostwiire
Ugly
V 5 Comments
3
Steve Buscemi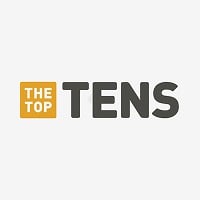 Steven Vincent "Steve" Buscemi is an American actor, comedian, director, and former firefighter. Buscemi has starred and supported in numerous successful Hollywood and indie films.
I agree with the other people that have commented. His appearance works to his advantage in his acting career... So, in a weird way, its a good thing.
It doesn't matter because it works to his advantage
Yes, indeedy! You cannot get any uglier then this guy! Will never see him in a love scene with ANY WOMAN! (or man) - curlyqgirly
He's hideous in the best way possible.
V 4 Comments
4
Robert Pattinson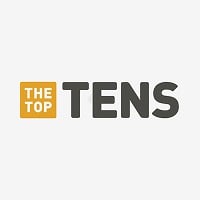 Robert Douglas Thomas Pattinson is an English actor, producer, model, and musician. He started his film career by playing Cedric Diggory in Harry Potter and the Goblet of Fire, a 2005 fantasy film.
"I know what you are. "
"What? "
"Vampire. "
"are you afraid? "
"No. "
I would be afraid, not because he's a vampire, because he's "rubbish" is what he would say about all the hot actors out there. He probably thinks he's a hunk. I want to hit him with a shovel. Thumbs up if you agree
Ugly, TalentLESS!
If only I could have something to create *Robert Pattinson Haters*
I'll Ask it. I believe it'll be so many poeple who agree with it.
If it already exist, then lets count how many haters he had. A lot right?!
Dude he's really handsome to be honest
Sorry no braincell haters but he is one of the most fit (hot) actors. Me and my mum think he is good looking so there.
V 3 Comments
5
John Travolta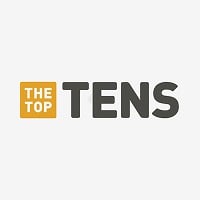 John Joseph Travolta is an American actor, dancer, and singer. Travolta first became known in the 1970s, after appearing on the television series Welcome Back, Kotter and starring in the box office successes Saturday Night Fever and Grease.
He's too hideous to be considered human.
Is he still in the closent
Really ugly. - torsja29
#1 right here
6
Ice Cube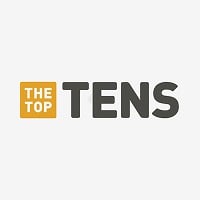 O'Shea Jackson, born June 15, 1969 in Baldwin Hills, CA, known by his stage name Ice Cube, is an American rapper, record producer, actor, and filmmaker. He began his career as a member of the hip-hop group C.I.A and later joined the seminal gangster rap group N.W.A. After leaving N.W.A in December 1989, ...read more.
GAWD HE IS SUCH A SELL OUT LOSER! The three moles that he has look like tiny little bowling pins and if his nose got any higher we'd could see his brain.
- Oh-Yeah
A real poop, icky
7
Owen Wilson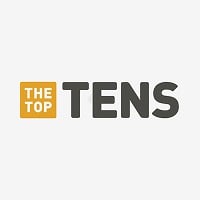 that nose, sorry but he has enough money to get it fixed

Looks like an actual foot, ugliest man I've ever seen, needs shot in the head.
Oh, no. He is SO cute. Only people voting him up are jealous. No woman would put him on an ugly list.
Ugly and horrible actor!
8
Rupert Grint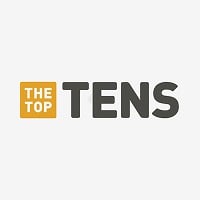 Rupert Alexander Lloyd Grint is an English actor who rose to prominence playing Ron Weasley, one of the three main characters in the Harry Potter film series.
He's very talented, but definitely not attractive at all.
He was cute as Ron Weasley - RedTheGremlin
9
Willem Dafoe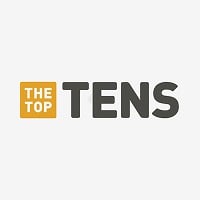 William J. "Willem" Dafoe is an American actor. A member of the experimental theater company The Wooster Group, he was nominated for the Academy Award for Best Supporting Actor for Platoon (1986) and Shadow of the Vampire (2000). He is also well known for his performances as Jesus Christ in The Last ...read more.
He didn't even need a mask to be green goblin.
He looks like the green goblin without the mask.
Great actor, but ya, he's a pretty ugly dude
10
Nicolas Cage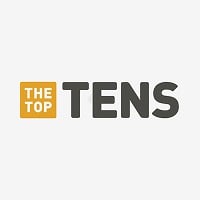 Nicolas Kim Coppola, known professionally as Nicolas Cage, is an American actor and producer. He is well known for his roles in Raising Arizona, Moonstruck, Vampire's Kiss, Wild at Heart, Honeymoon in Vegas, Red Rock West, Leaving Las Vegas, The Rock, Con Air, Face/Off, City of Angels, 8MM, Bringing ...read more.
It's like he's permanently got this doofus look on his face, it pisses me off.. and the way he talks isn't any better. - squeakydeaky
We sometimes forget his name,but my whole family can know which actor I'm talking about if is just say "the ugly actor"
He has a mail order bride,what's that say
You don't say meme
V 1 Comment
The Contenders
11
Bill Cosby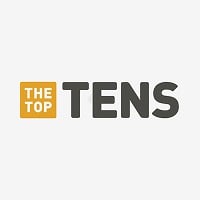 William Henry "Bill" Cosby, Jr., is an American stand-up comedian, actor, and author. ...read more.
He's Disgustin
12
John Krasinski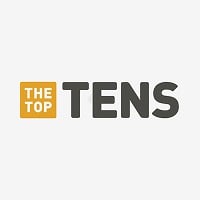 Great actor, not a big fan of the beard though
13
Adam Driver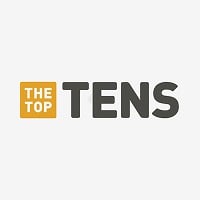 I was coming through this list and saw this monster...
14
Aubrey Plaza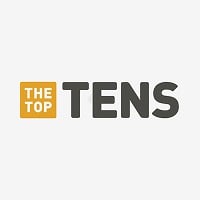 That pictures proves it
She's a woman but yes she's ugly (and a dick)
15
Sacha Baron Cohen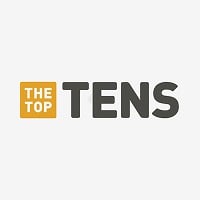 Sacha Noam Baron Cohen is an English actor, comedian, and screenwriter. A graduate of Christ's College, Cambridge, Baron Cohen is most widely known for creating and playing five fictional characters: Ali G, Borat Sagdiyev, Brüno Gehard, Admiral General Aladeen and Nobby Butcher.
16
Danny Trejo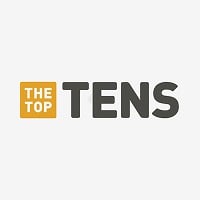 Danny Trejo is an American actor. He is best known for his "tough guy" roles in various movies. He is also a frequent collaborator of director Robert Rodriguez in films such as Desperado (1995), From Dusk till Dawn (1996), the Spy Kids franchise (2001-2011), Once Upon a Time in Mexico (2003), Grindhouse ...read more.
17
Boris Karloff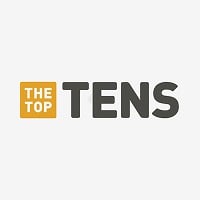 William Henry Pratt (23 November 1887 – 2 February 1969), better known by his stage name Boris Karloff, was an English actor who was primarily known for his roles in horror films. He portrayed Frankenstein's monster in Frankenstein (1931), Bride of Frankenstein (1935), and Son of Frankenstein (1939). ...read more.
18
Adam Sandler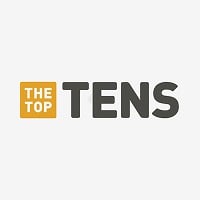 Adam Richard Sandler is an American actor, comedian, screenwriter, and film producer. After becoming a Saturday Night Live cast member, Sandler went on to star in many Hollywood feature films that combined have grossed over $2 billion at the box office.
He is NOT ugly on the inside. He played with an annoying crying kid at a restaurant I was in and diffused quite a stressful situation. He IS a nice guy. Not ugly, but not terribly attractive. I'd say normal. But he DOES have talent, just isn't very good a using it.
In general, I do like some of his films. But he does look a little weird, especially in that photo. Overall, I wouldn't say he's ugly, I'd just say he rather weird.
Stupid overrated ass. Even his soul is ugly.
He is ugly inside and out.
V 1 Comment
19
Ashton Kutcher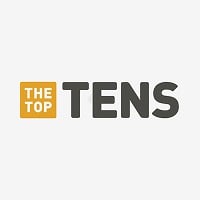 what a creep can't act at all what so ever god!
He can't act. He needs a lot of acting classes. Mabey 100,000
20
Rowan Atkinson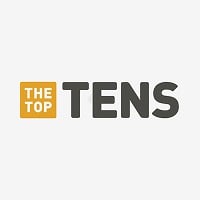 Rowan Sebastian Atkinson, is an English actor, comedian, and screenwriter best known for his work on the sitcoms Blackadder and Mr.Bean
Really, really do not like him. I just hate the entire 'Mr Bean' movies although I don't really mind blackadder... Still don't like him though. He's pretty ugly as well which doesn't really help.
He looks like a creepy janitor that eats crumbs off the floor and lives in the school's janitor closet.
Looks like a bean
21
Emily Blunt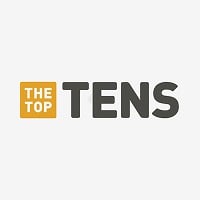 Emily Olivia Leah Blunt is an English actress who holds both British and American citizenship, she is best known for her roles in The Young Victoria and The Devil Wears Prada.
22
Jack Black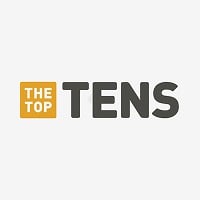 Thomas Jacob "Jack" Black is an American actor, singer, musician and comedian. His acting career has been extensive, starring primarily in comedy films. Black is the lead vocalist of the comedic rock group Tenacious D, which he formed in 1994 with friend Kyle Gass. They have released the albums Tenacious ...read more.
Jack Black just wouldn't be the same if he were attractive.
If he were attractive, there would be no true Jack Black - 445956
Creepy looking and talent less. What a dork!
Ewww you gross atheist.
Bro I'm Christian but you shouldn't insult people about their religion. - Extractinator04
V 1 Comment
23
Tom Hanks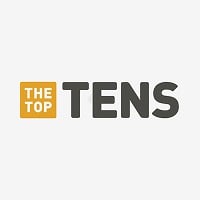 Thomas Jeffrey "Tom" Hanks is an American actor and filmmaker. He is known for his roles in Splash, Big, Turner & Hooch, Philadelphia, Forrest Gump, Apollo 13, Saving Private Ryan, You've Got Mail, The Green Mile, the Toy Story Franchise, Cast Away, The Da Vinci Code, Captain Phillips, and Saving Mr. ...read more.
Great actor...terrible face
What happened to his face?
Not at all
24
Josh Hartnett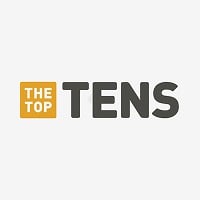 25
Barun Sobti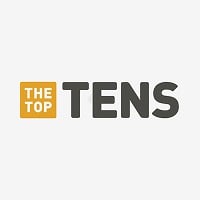 Barun Sobti is an Indian actor. He is most famous for his role "Arnav Singh Raizada" for the show "Iss pyaar ko kya naam doon". This character won millions of hearts.
26
Wesley Snipes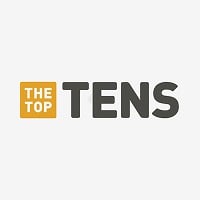 27
Sanaya Irani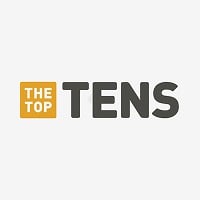 Sanaya Irani is an Indian model-turned-actress. Her first major role was in the Indian youth show Miley Jab Hum Tum.
28
Salman Khan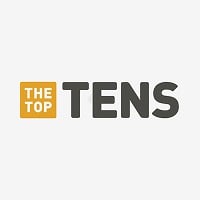 Abdul Rashid Salim Salman Khan, credited as Salman Khan, is an Indian film actor, producer, singer and television personality.
The worst actor in India... Hst making cheap remakes, mindless action and making his presence felt... Go home salman, you are making the Bollywood feel ashamed
In India they really this he's good looking loool
29
Justin Timberlake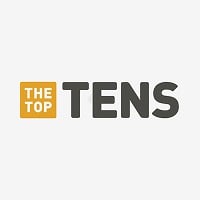 Justin Randall Timberlake is an American singer-songwriter, actor, dancer, and record producer. Born and raised in Tennessee, he appeared on the television shows Star Search and The All-New Mickey Mouse Club as a child.
Acting, please don't quit your day job. His music sucks too
I always found him ugly.
30
Arnold Schwarzenegger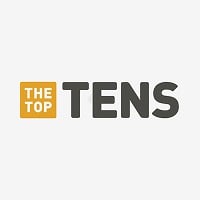 Arnold Alois Schwarzenegger is an Austrian-American actor, filmmaker, businessman, investor, author, philanthropist, activist, former professional bodybuilder and former politician.
Still isn't actor, but...
31
Eddie Murphy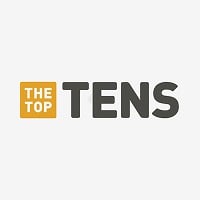 Edward Regan "Eddie" Murphy is an American comedian, actor, writer, singer, and producer. Murphy was a regular cast member on Saturday Night Live from 1980 to 1984.
Resist all the way
32
Ron Perlman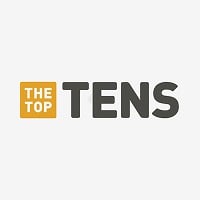 33
Kristen Stewart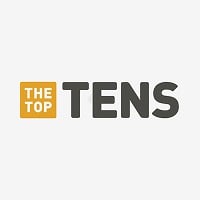 Kristen Jaymes Stewart is an American actress. Born into a film-oriented family, Stewart began her acting career in 1999 with uncredited roles and a minor character appearance in several films before gaining prominence in 2002 for playing Jodie Foster's daughter in the thriller Panic Room, which garnered ...read more.
34
Danny DeVito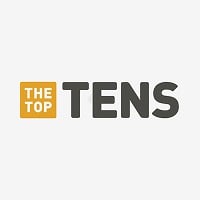 Daniel Michael "Danny" DeVito Jr. is an American actor and filmmaker. He gained prominence for his portrayal of the taxi dispatcher Louie De Palma in the television series Taxi, which won him a Golden Globe and an Emmy.
35 John Turturro
36
Orlando Bloom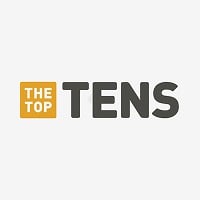 Orlando Jonathan Blanchard Bloom is an English actor. After having his breakthrough as Legolas in The Lord of the Rings trilogy, he rose to fame by further appearing in epic fantasy, historical epic, and fantasy adventure films.
I have no idea what Miranda was thinking. He's a perfect fit for Katy Perry, however.
Well I think he's WAY too cute for Katy Perry
and him as Legolas is HOT.
37
Ben Stiller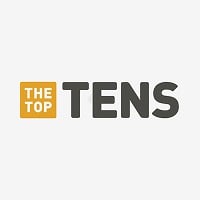 Benjamin Edward Meara "Ben" Stiller is an American actor, comedian, and filmmaker. He is well known for his roles in various comedies including There's Something About Mary, Zoolander, DodgeBall: A True Underdog Story, and Tropic Thunder.
38
Keanu Reeves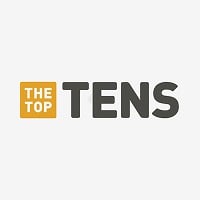 He doesn't deserve to be on here. Keanu looks so young although he is 50. What are you guys complaining about?
39
Tom Cruise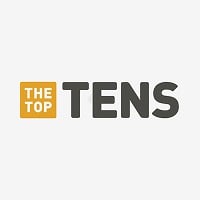 Tom Cruise is an American actor and filmmaker. Cruise has been nominated for three Academy Awards and has won three Golden Globe Awards.
He's got that half-human, half-Botox look.
He was so attractive in the 80s - 445956
40
Denzel Washington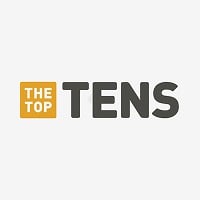 Denzel Hayes Washington, Jr. is an American actor and filmmaker. He has received three Golden Globe awards, a Tony Award, and two Academy Awards: Best Supporting Actor for the historical war drama film Glory and Best Actor for his role as a corrupt cop in the crime thriller Training Day.
41
Bruce Willis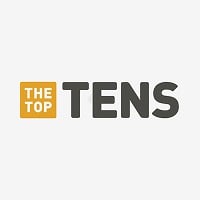 Walter Bruce Willis, known professionally as Bruce Willis, is an American actor, producer, and singer.
He has some interesting genetics.
42
Kiefer Sutherland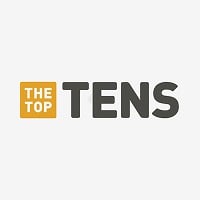 43
Seth Rogen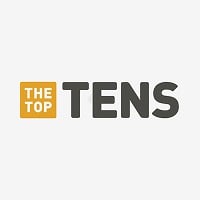 Seth Aaron Rogen is a Canadian actor, filmmaker and comedian. He began his career performing stand-up comedy during his teenage years, winning the Vancouver Amateur Comedy Contest in 1998. While still living in his native Vancouver, he landed a supporting role in the series Freaks and Geeks. He has ...read more.
I don't think anyone would consider him attractive.
44
Ranbir Kapoor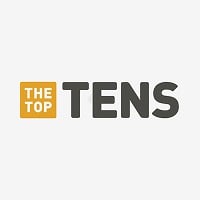 The characterless guy who in the industry to destroy the nation image bloody cheap.
45 Rory Culkin
46
Varun Dhawan
He should have been first in the list
47
Tommy Wiseau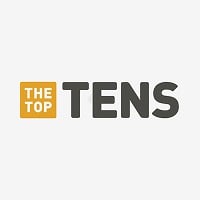 Thomas Wiseau is a European-American actor and filmmaker. He wrote, produced, directed, and starred in the 2003 film The Room, which has been described by many critics as one of the worst movies ever made and has gained cult film status.
48
Aamir Khan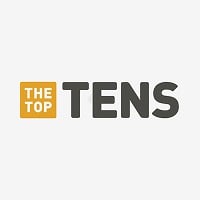 Aamir Khan is an Indian film actor, filmmaker and television talk-show host. Through his thirty-year career in Hindi films, Khan has established himself as one of the most popular and influential actors of Indian cinema.
Those ears horrify me - 445956
49 Ravi Teja
50
Chiranjeevi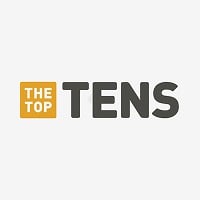 PSearch List
Related Lists

Top Ten Greatest Actors
Top Telugu Actors of All Time
Top Ten Best Batman Actors

Top 10 Actors to Portray the Doctor
List Stats
500 votes
59 listings
10 years, 228 days old

Top Remixes (4)
1. Willem Dafoe
2. Sacha Baron Cohen
3. Steve Buscemi
Metal_Treasure
1. John Travolta
2. Owen Wilson
3. Ice Cube
just32
1. John Krasinski
2. Adam Driver
3. Aubrey Plaza
floral
View All 4
Error Reporting
See a factual error in these listings? Report it
here
.