Top 10 Ugliest Actresses
Alexandr
The Contenders: Page 3
41
Jocelyn Wildenstein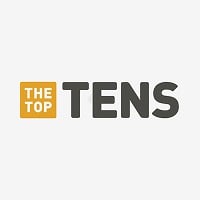 Jocelyn Wildenstein is a New York City socialite known for extensive facial surgeries, her divorce from Alec Wildenstein in 1999, and her extravagant life - she once calculated her yearly telephone bill at $60,000 and food and wine costs at $547,000.
Even if she would give me all her money to date her I would refuse.
Why is she even on this list? Not an actress. Never was.
She is beautiful, you must be diluted if you think otherwise.
Eww. I know ugly but she is a pro at it.
V 4 Comments
42
Felicity Huffman
She exactly looks like Sarah Jessica Parker. The old version of the Olsen twins. LOL. -
Awful looking but a grew actress.
She's a self confessed former bulimic and anorexic ugly ass bitch who only books half decent sometimes because of makeup, lots of it, and lack of food intake and lots of running.
43
Ariana Grande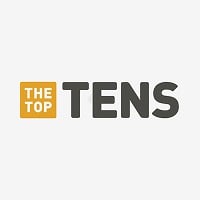 Ariana Grande-Butera, known professionally as Ariana Grande, is an American singer and actress . She was born on June 26th 1993 in Boca Raton, Florida to Joan Grande and Edward Butera. She is best known for her role as Cat Valentine on the Nickelodeon sitcom, "Victorious". She later become a singer ...read more.
She was cute as a kid but now that she's older she has a unhealthy thin face ( looks like she's on meth ). I heard that she is not a very nice person in real life, so that makes her inside / outside ugly.
Not ugly at all
Yeah, agree. She's bland, nothing special.
Ugly? No. Beautiful? Nothing exeptional, just looks average. Actress? Awful!
V 5 Comments
44
Taylor Swift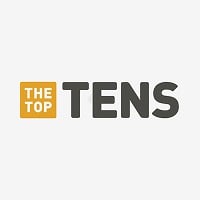 Taylor Alison Swift (Taylor Swift) is an American singer-songwriter. She was born on December 13, 1989 in Reading, Pennsylvania. She is best known for writing break up songs and for having more than 5 Grammys. She became interested in country music when she was around 9 years old and after watching ...read more.
Incredibly plain, for someone considered to be "hot"! Her eyes are so squinty I can't believe she can even see with them... No interesting facial features and dull stage presence -- at least she's slender!
Looks like a rat. Very small eyes and I get annoyed looking at her face. She would blend into a crowd very well if you didn't know who she was. Hate to see what she really looks like without all those layers of makeup.
Not pretty her eyes are small and long. Her nose is to pointy she looks like a rat
She looks like a fox
V 7 Comments
45
Jennifer Coolidge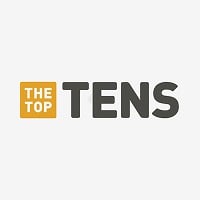 I think she is very pretty
She dresses like a cross dresser with implants.
46
Natalie Portman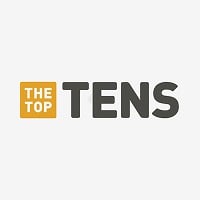 Natalie Portman is an actress, film producer and film director with dual American and Israeli citizenship.
Emaciated yes, but ugly? Oh my goodness, her face is beautiful!
Super over rated and she looks stuck up
Some people believe it or not are born slender. I know you hate it because you are fat and whiny. YOU are the one that is whiny... Admit it!
Skank
V 4 Comments
47
Julia Stiles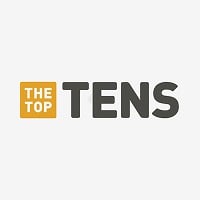 Julia O'Hara Stiles is an American actress. She first gained prominence for her lead roles in teen films such as 10 Things I Hate About You for which she won MTV Movie Award for Best Breakthrough Performance, Down to You and Save the Last Dance winning the Teen Choice Award for Choice Movie Actress.
Sour Puss Hideous Face and have heard from a friend in the business that she's a complete witch to put it nicely in real life, this thing apparently goes for the unavailable men, hope karma bites her non existent ass in the end.
She looks like she got run over by a car. Face looks like it got hit by a frying-pan! Flat nose, Squinty, beady eyes. ZERO boobs. Zero ass. Go figure!
She's a cross between Miley Cyrus and Reese Witherspoon. Absolutely messed up. I now have to go scrub my eyeballs clean of her image!
Ansel Elgort as a female.Don't see how this amphibian looking thing was the so-called Queen of Teen Movies in the late nineties. The losers with 10,000 sockpuppet accounts at IMDb *cough initials "WB" cough* keep trying to keep her has-been flat arse relevant so I guess even the truly barfworthy fuggos have stans.
V 6 Comments
48
Jessica Alba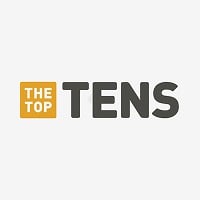 Jessica Marie Alba is an American actress, model and businesswoman. She has won various awards for her acting, including the Choice Actress Teen Choice Award and Saturn Award for Best Actress on Television, and a Golden Globe nomination for her lead role in the television series Dark Angel.
I truly believe that the ones who wrote that Jessica Alba is a ugly woman must have serious problems and issues in their lives. If she's ugly what's the meaning of the word ugly then?
Maybe you're the one with problems and issues for finding that trash attractive. And if she's ugly the meaning of the word doesn't change. That's a stupid question. - ThisIsDumbButWhatever
Beauty is subjective. It's not because she's not your type of woman that you have to insult her! As a matter of fact, Jessica Alba is a very beautiful woman. She has a nice feminine figure, a very pretty face and wonderful eyes. And that's an objective fact! Deal with it!
She's a mutt. Don't know what all the fuss is about her, she looks like a ' monkey crossed with a 12 year old boy in drag! She has the most hideous horse face, she has the worst case of caterpillar eyebrows, she has man shoulders, she's flat chested and to top it off she has no booty, hips or curves. Is she even female? Yeah, point made.
Perfect face with perfect body
V 8 Comments
49 Agyness Deyn
50
Cameron Diaz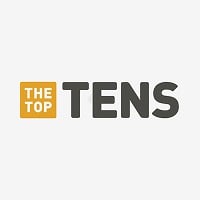 She seriously needs to eat half of dozen cheese sandwich to look better, her thigh merely can measure 14inch on tape, no breast, lost youthfulness, I am sure if she wears common people clothes and does not wear a makeup while walking on a street, even street beggars will not notice her.
I can't believe that this woman gets almost all of the time roles in movies to play the beautiful irresistible femme fatale. She has a flat moonshaped face with a huge mouth. She's too tall and unhealthy thin to be beautiful, not to speak of that flat ass of hers. I think you get my point, she's one of the ugliest woman I've ever saw and I get upset when she's casted in a movie to play the " oh,so pretty " woman. There's something about Cameron? I don't think so.
If she is a actress where is her breast... ?
She is so plain simple ugly...
V 3 Comments
51
Selena Gomez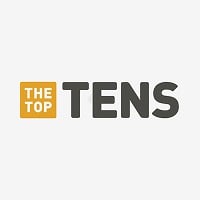 Selena Marie Gomez is an American actress and singer. She is best known for songs like "Come & Get It", "Good For You", "Same Old Love", and "Naturally". Selena Gomez's voice is mezzo-soprano but she usually sing in alto.
Come on! This girl is not ugly. I think she's very attractive. I've seen many girls who aren't as beautiful as she is. If she's in the show business at such a young age it's not because she's ugly. Ugly young girls will never be or get a chance to become what she has accomplished.
Ugly? Have you seen her clip of the song " Hands off to myself "? If you really think she's ugly I think it's time to see a psych to recalibrate your senses for detecting beauty.
Ugly as hell... She destroyed Spring Breakers movie. She is so talentless, stupid and so annoying. Honestly she thinks she's something big and yeah.. She's a big trash.
Selena gomez is very very beautiful if you think she's ugly then you don't know what pretty is
V 4 Comments
52
Lindsay Lohan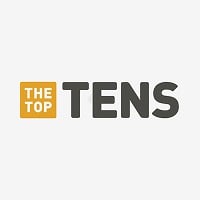 Lindsay Dee Lohan is an American actress. She is also a model, singer, songwriter, director, and producer.
Pure ginger nut trying to cover up her ginger looks with bleaching her ugly straw hair and whitening her ginger freckles. Poor guy (guys) who have seen her up real close and shagged her. No wonder they run a mile after they have shagged her, never to be seen again.. Haha
Lifestyle has affected Lohan's looks; she had a lot of potential. Now, Emma Stone gets the "Lohan" type roles.
She was in a couple of cute movies, made some money and turned herself into a Hollywood tragedy. Her little yellow rat teeth gross me out.
This " actress " is so ugly ( only her boobies are ok ) that I can't believe she was once concidered as a natural beauty in beauty magazines. And that voice of her that sounds like an alcoholic makes her less attractive than she already is. I would say to move her up on this list but she's just an washed-out actress who nobody gives a $..t anymore that even that is too much to concider.
53
Cara Delevingne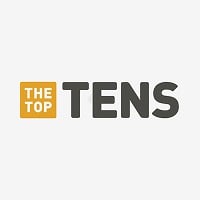 I am not sure what some people see beautiful or interesting in this one, honestly. To me, she is strikingly ugly. And she doesn't even have an intelligent look about her. She might be a gorgeous person with a brilliant mind, I don't know, but her eyes (gaze) remind me of a lost cow. No, no no. Nightmarish. Sorry, Cara.
Ugly. Looks like a young boy
Brezhnev is back?
54
Malin Akerman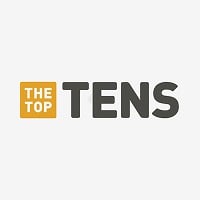 I feel the taste of vomit when she makes an appearance in Billions. Every time!
55
Zoe Saldana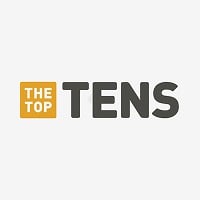 Exactly, totally agree... Looks like chihuahua with a long wig... Wonder who chose her for Avatar
Looks like an animal and human mated
I JUST DON'T GET HOW THEY FIND HER ATTRACTIVE SHE LOOKS LIKE A CHIHUAHUA WITH A LONG WIG AND IS TOO SKINNY. I GUESS SINCE SHE A LIGHT SKINNED ACTTRESSES AND VERY SKINNY SHE GETS A PASS SO HOLLYWOOD FIND HER SO HAWT.
56
Maya Rudolph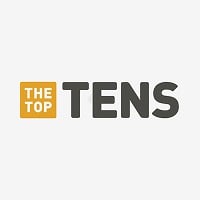 Maya Khabira Rudolph is an American actress, comedian, and musician. She rose to prominence on the NBC television show Saturday Night Live, where she was a cast member from 2000 to 2007. She has also starred in films such as Idiocracy, Away We Go, Grown Ups, Bridesmaids, Grown Ups 2, and Sisters.
Homely as homely can be! Nothing is attractive about her appearance.
Oh dear poor girl...
Some actually think she is not ugly? That is what is most amazing!
Fugly as they come! One of the homliest people out there.
V 4 Comments
57
Rooney Mara
Not ugly but for some reasons I prefer the beauty of her sister Kate Mara. But Rooney Mara is pretty too and certainly doesn't belong here.
Wouldn't call he ugly, just nothing special, at all.
Yup, she looks just like the clerk at the PC Market that I frequent. Must be all that family money, because there is nothing special about this woman...
Looks like a rodent. Never understood the appeal.
V 5 Comments
58
Penelope Cruz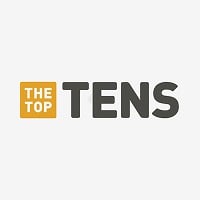 Just look at her new movie " Zoolander 2 ". She's damn looking hot in that movie. Saying that she's ugly is really ridiculous.
She is definitely ugly. To me, she looks like a bug. Also can't stand the silly way she talks.
The tip of her nose and her upper lip are too close.
Accent and bod covers a lot!
V 7 Comments
59
Sandra Bullock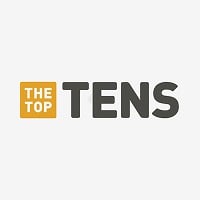 Sandra Annette Bullock is an American actress and producer. She is one of Hollywood's highest-paid actresses, and is an Academy Award and Golden Globe Award winner.
This woman walks like a man! There's nothing feminine in her walk. Just watch all her movies and you will see that this is a true statement. And it's not only her walk that is manly. Her body has almost no waist or hips, she's got a flat ass. I will not talk about her face because I can write a book about that or her ugliness in general.
She is so manly, nothing feminine about her, not even her body, immensely overrated, her acting is so wooden no expressions at all.
Never got what was going on with this woman. She honestly looks like a skinny drag queen...
Manly body and her face for some reasons is ok in some movies and awful in others. Just look " All about Steve " to see how awful her face really is. I think that tons of make-up compensate for her ugliness whenever she looks actually ok in some films. I think when she wakes up in the morning in her private life that she must be unwatchable.
V 5 Comments
60
Julianne Moore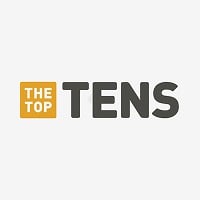 Her white pale freckle skin and tiny teeth are creepy and she ruins every movie. She is by far the ugliest actress I have ever seen! She has no chemistry with any actor, and I feel sick watching her kiss any actor in any of her cringe worthy movies. She has a gross looking body and am gob smacked how she got picked to star in any movie. Poor guys who have to kiss her in her movies as they must be dry reaching when she's about to lunge in for the kiss. She is uglier than Jessica parker by a mile. And yes Jessica parker is ugly!
One of the ugliest leading ladies ever. She should be a character actress. Hollywood standards of beauty have gotten so low since I was a kid. I feel like I'm living in a parallel universe where homely is considered beautiful and real, natural beauty is the freak.
She looks like golem from lord of the rings and should live in a cave away from the rest of the world. Her face looks like somebody put a fire out on it with an ice pick
For me, I am creeped out by her skin being whiter than her (yellow) teeth (which are in themselves very creepy.)
I can't understand how she could ever be cast as "leading lady."
She ruins movies for me. For example, She is The Only negative aspect of The Big Lebowski. And although it's been many years, seeing her in Boogie Nights... (dry heaves)... I wish I could UnSee that!
V 6 Comments
PSearch List
Recommended Lists
Related Lists

Best Actresses

Best Indian Actors and Actresses

Most Overrated Actors and Actresses

Top 10 Best Actresses In the Philippines

Top Ten Hottest Bollywood Actresses
List Stats
3,000 votes
140 listings
8 years, 137 days old

Top Remixes (9)

1. Gabourey Sidibe
2. Whoopi Goldberg
3. Maggie Gyllenhaal

Delomelanicon

1. Sarah Jessica Parker
2. Tilda Swinton
3. Uma Thurman

kayebea

1. Toni Collette
2. Tori Spelling
3. Sarah Jessica Parker

ruined
View All 9
Posts
Error Reporting
See a factual error in these listings? Report it
here
.