Top 10 Ugliest AFL Players
Being a champion football player usually comes with big muscles, lots of money and good looks. But sometimes the latter of those doesn't apply to a number our favourite players...
The Top Ten
1
Cameron Ling
This man might look a bit ugly but such a legend 2007 all Australian,2004 best and fairest and has been top five so many times, captain of geelong leading to this year flag, 3 time premiership player, 2 time nab cup and this season in 2011 he has been a joy to watch with his blue colour application to the game tagging champs in the afl asses of like judd, bolten, thompson, pendlebur and swan in the grand final he held him to 20 disposals with just 35% efficiency and he snapped the sealer and 20 disposals him self what 13 contested such a legend. Kicked 19 goals in the 2011 season and had over 550 disposals for the 6 consecutive year champ
His red hair seems to match his red face whenever he's been running around the field as he does. His average 23 possesions a game is often overlooked as people cannot take they're eyes off his extraordinarily ugly face. - wainboy
Yeah, I quite like the filters you can get on it, what's your favourite filter?
His hot laugh out loud (his hair! ) freak footy player though! GEELONG!
2
Jarryd Roughead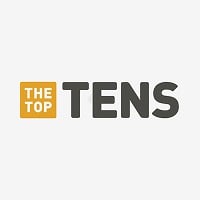 Jarryd Roughead is a professional Australian rules footballer playing for the Hawthorn Football Club in the Australian Football League.
Hey Jarryd, when you smile you say 'cheese', not "durr" - wainboy
He is a bit rough
He never takes he's eye's of ball. He always gets a goal. He's a favourite and awesome player. Aways gets 3+ rating on a game card.
3
Chris Mayne
Where do I start?
Ugly
Just chat
4
Fraser Gehrig
because makes his the best when he kicks goals but hess a big freak,


Wouldn't want to bump into this one in a dark alley... one ugly and scary dude
As soon as the mullet went, in came the baldness. - wainboy
5
Adam Goodes
He is ugly inside and out
UGLY
6 Anthony Rocca
7
Troy Simmonds
An Aussie version of Mick Jagger - wainboy
8
Lewis Roberts-Thompson
He lost points because he plays for Swans... - wainboy
Swans are the BEST and LRT is retired
9
Josh Thurgood
Now we've seen ugly players, but look at this dude, he's kind of scary.
Wranger hippie-locks don't work - wainboy
10
Dermot Brereton
In doubt? Just wait till you see him without his falsies on... - wainboy
The Contenders
11
Dustin Martin
His tattoos make him look a bit weird. I mean who has there surname on their neck
Flog of afl. Dropped pie.
12
Billy Brownless
Looking like a baby since his birth, probably always will - wainboy
Not the best looking guy going around...
You are hairy and very brown
13
Brendon Goddard
I call him Abbott sometimes- just to annoy bombers fans
Why the hell would you write "the human centipede", grow up you disgusting guy.
The human centipede
14
Damien Peverill
A head only a mother could love
Looks like a witch
Absolute hotty
15
Barry Hall
This guy is damn ugly, and I HATE him, I was glad he broke his wrist, he deserved it after punching steaker like that - THEMASTER
Should have punched him harder. Barry was great for the dogs.
Barry is a great Player
He is a dog
16 Mitch Robinson
17
Ben Brown
Defs should be number 1
love, perth fans xoxoxo
18
Nathan Fyfe
NAT FYFE IS CHAT
Fat head
19
Craig Lambert
2nd most
ugly freak
20 Shannon Hurn
21
Tom Hawkins
When Tom has a shot on goal his eyes look like they pop out.
All in all I am a cats fan so I still LOVE Tom Hawkins
22
Scott Selwood
Looks like a Neanderthal
23 Brady Rawlings
24 Josh Wooden
25
Khy Horsnell
This is stupid
Ugly as guts
26
Gary Ablett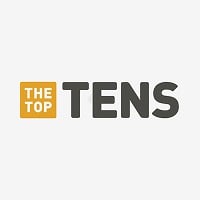 Gary Ablett Jr. is a professional Australian rules footballer playing for the Geelong Football Club in the Australian Football League. The eldest son of Australian Football Hall of Fame member and former Geelong player Gary Ablett Sr., Ablett was drafted to Geelong under the father-son rule in the 2001 ...read more.
27 Jade Gresham
28
Dyson Heppel
Dyson should be on top - ChelseaPurnell
He has dreadlocks
29
Bruce Doull
Enough said
30 Ryan O'Connor
31
Lance Franklin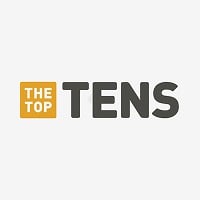 Lance "Buddy" Franklin, is a professional Australian rules footballer who plays for the Sydney Swans in the Australian Football League.
32 Dane Swan
33
Josh Green
29. Jacob Gillbee
34 Jacob Gillbee
35 Tom Hickey
36 Jeremy McGovern
37
John Ironmonger
Should be #1
38
Zac Clarke
A very very bad player and his dreadlocks are too short for him
39 Harry Taylor
40 Mick Martyn
41
Jeremy Howe
I think his face looks like spagetti
BAdd New Item