Top Ten Ugliest Bollywood Actors
These actors are the son or family of megastar of Bollywood and they will do anything but they will never have a good bollywood or achieve and they are not handsome and do not have the super good look to make any girl go gaga over him and they will unsuccessful star kid and will live a shameful life like these and they will not shine ever and they lack the charm to make girls faint and go gaga on them
The Top Ten
Sanaya Irani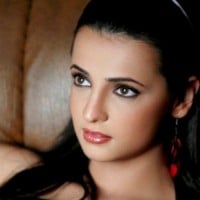 Sanaya Irani is an Indian model-turned-actress. Her first major role was in the Indian youth show Miley Jab Hum Tum.
No she is pretty I disagree
Stupid actress I hateee her so much. Looks like s ghost. Her face is ewww. IDIOT! LOL! HATEEE YOU! STUPID!
Barun Sobti

Barun Sobti is an Indian actor. He is most famous for his role "Arnav Singh Raizada" for the show "Iss pyaar ko kya naam doon". This character won millions of hearts.
Ugly and looks like a women
He is so ugly.He looks ghost.HATE HATE HATE him.SO ugly.
Dude he is cute and has wonderful
Heart melting smile....aur Colgate wale daant hai 😋😋😋😋
Adhyayan Suman
He is good for side hero only
He is so ugly and he kissed such a hot diva like kangna ranaut
Arjun Kapoor
He has a hot body and he is fair and tall but he don't have the handsome and good looking face
Tiger shroff have a look of feminine little but he is such a hot and handsome Man but these actor despite having man face they are so ugly
He is ugly not fair, just very ugly and fat
He is not handsome but really ugly
Ajay Devgan

Ajay Devgan is an Indian film actor, director and producer. He is widely considered as one of the most popular actors of Hindi cinema who has appeared in over a hundred Hindi films. He has won numerous awards, including two National Film Awards and four Filmfare Awards. In 2016, he was honored by the ...read more.
I never know why he is known as an brilliant actor in the film industry.
Didn't expect the BJP comment but I'm no supporter of this guy. I'm so disappointed in these "actors" who cross their limits when expressing love for their country, it's the worse thing ever when you see actors /actresses you looked up to growing up, losing all respect for them because they celebrate terrorism. Terrorism! They are openly declaring their support for WAR! This was the last straw, Kangana Ranaut first, now all the Bollywood "celebs" have showed their true colours! #BinBollywood
Probably a BJP supporter.
Fardeen Khan
He was hot in janesheen but he become so ugly after 3 years and have black spot in his face
He was good looking but later his cheeks and chin became fat his father was a very good looking handsome man... faredeen khan should do lot of hardwork and do a comback in much awaited and his father's Dream of the film Remake Qurbani
Farhan Akhtar
If come in the matter of ugly man so we must not forget very very very ugly man Farhan akhtar
He is as ugly as potty
He is really very ugly and kapur is too
Harman Baweja
Some fool told that his face is like Greek God hrithik roshan and whereas hrithik roshan is the world hottest man ever born and Harman is the ugliest man ever born
He should take villian roles
Abhishek Bachchan
He is the ugliest one shape of his lips his body totally opposite of his dad Mr Amitabh Bacchan
Uglyiest actor of bollywood
Very ugly
Really he is
Uday Chopra
What to say, you can easily notice his bald head. Paresh rawal looks better than him
He is a ugly man from Indian
Potty
He is popular because of his comdy in Dhoom Series movies that's it...
The Contenders
Tiger Shroff

Bad Actor with an even worse face! Body, stunts and dance alone don't matter to be an actor! And please, don't show off what you are good at! Show off what you need to be good at by proving that you can actually act! Else quit Bollywood and become a gym trainer! That is what you can be best at Tiger!
I really cannot believe he became an actor even my Servant looks better than him
He is the best actor and has the cutest face
I don't think so
Alia Bhatt

Alia Bhatt is a British film actress and singer who works in Bollywood. Born into the Bhatt family, she is the daughter of filmmaker Mahesh Bhatt and actress Soni Razdan.
Yes ..she has nothing special on her looks,as is described by others ,completely overrated actress
She is no beauty with brains! She is without both! She looks bad! And yes, stupid people before judging remember that the age of differentiating an actor by gender is long gone! Man or Woman, Girl or Boy, all make this list! Including the worst looking female in Bollywood! Alia Butt!
She is not the ugliest but the cutest heroine of bollywood and no one can compete her natural beauty
Ugly dog face undeserving so called star kid. Everything about alia is annoying from her ugly face to irritating voice
Imran Khan
He is a very fair actor but despite of it he is not handsome at all and he don't have the charisma to make me crazy
This is such an awful list. This is very blatantly judging book by its cover. Shame.
Very fair but don't have the charm in his face
He does stupid and akward movies and not as good looking as his Mamu Aamir Khan
Harshvardhan Kapoor
Anil kapoor the second most successful movie actor in the world and the most handsome hunk in the film industry competing with hrithik roshan dharmenda amitabh bachchan akshay kumar and salman khan shah rukh khan in good look but his son is so ugly in real life he look the same
Even his superr sexy sister sonam kapoor is one of the sexiest actress we have now
He is good looking you see his upcoming movie mirziya
Shah Rukh Khan

Shah Rukh Khan, also known as SRK, is an Indian film actor, producer, and television personality. Referred to in the media as the "Badshah of Bollywood", "King of Bollywood", "King Khan", he has appeared in more than 80 Bollywood films, and earned numerous accolades, including 14 Filmfare Awards.
This page is dumbest page ever
His face looks like a butt of pig...Lol
He has a smelly crotch
correct I don"t know why he is the king
Sushant Singh Rajput
When laughs...looks like rat!
Looks like rat! Haha! You are right on!
Worst of all he also shows attitude
Only one word. UGLY
Jackky Bhagnani
He look the same as he look on screen very ugliest
He should become producer that suits him
Tusshar Kapoor
Sikander Kher
He is so black and look so ugly in Woodstock villa
He should also do small roles in movies
Vidya Balan

Vidya Balan is an Indian actress. She has established a career in Bollywood and is the recipient of several awards, including a National Film Award, five Filmfare Awards, and five Screen Awards, and was awarded the Padma Shri by the Government of India in 2014. She is known for portraying strong protagonists ...read more.
She can be UGLY sometimes but she can also be very pretty
She is hot
Rahul Khanna
I prefer akshay khanna is better than him in looks
Vinod khanna one of the most handsome Man in the world and akshay khanna is one of the most handsome Man in the world and Rahul is so ugly
Mahaakshay Chakraborty
He is such a ugly man and his voice is from his mom voice as dad mithun voice was excellent
Jeetendra
Sunny Deol

Why doesn't this piece of filth use his full name
Go to hell
Bhai tu 5th handsome men in world ko ugly bol raha hain
Kareena Kapoor

PSearch List