Ugliest Female Celebrities
1
Rosie O'Donnell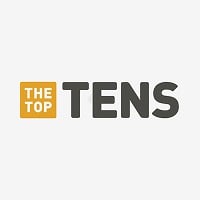 Roseann O'Donnell (born March 21, 1962) is an American comedian, actress, author, and television personality. She has been a magazine editor and continues to be a celebrity blogger, a lesbian rights activist, a television producer, and a collaborative partner in the LGBT family vacation company, R Family ...read more.
Fat and extremely ugly. Water on the brain big head. And she is not a "good" person. She is rude, hateful and nasty. If you have an opinion different from her she will be even more nasty. Vile mean spirited person.
Well, I don't really pay attention to her and most of the time I hear people calling her "fat". I'm sorry but fat people can be pretty too. HOWEVER, I saw what her personality is like and boy is it f***** up so I'm gonna have to agree that she's ugly.
Not Only Is She Ugly On The Inside & Out... She Fat On The Inside & Out Too! - RosieOTheOtherWhiteMeat
This so called woman reminds me of a an angry midget wrestler. Her face looks like she should have been a midget wrestler but her body kept growing. Her ability to get involved in and ruin the causes she gets involved in is her talent. Never have I met a person whose outside ugliness goes well inside. She tells people how to live their lives yet she lives in a glass house. She cannot control her own family but I'm supposed to listen to you when it comes to living my life. Who do ever died and told her she was of import should have been locked up in a mental institution. Her manly behaviour out of a woman is going to get her ass kicked. She fights against dudes but cries foul when they hit her back. Quit hiding behind the sex. We all know you're a man.
The pig of the bunch. Trump deserved to call her a pig. She is very fat. She doesn't take opinions kindly neither. - Maddox121
2
Sarah Jessica Parker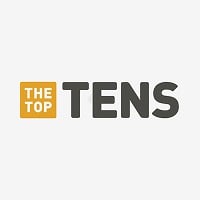 Sarah Jessica Parker is an American actress, producer, and designer. She is best known for her leading role as Carrie Bradshaw on the HBO television series Sex and the City.
If having a face the shape of a horse's wasn't bad enough, every feature on her face is ugly. Her nose is huge, bony, and oddly shaped with a big bulb on the end, her eyes are too narrow, and one's higher than the other, her lips always look dry and nasty, she's got horse teeth, when she smiles she gets all these vertical lines in her cheeks, her cheekbones stick out in an ugly way, she's got no jaw (except her chin), her chin is horribly shaped, and, good god, what's that thing on her chin? I can't for the life of me figure out how anyone thinks she's attractive. And, to top it off, she's got an ugly, skinny body.
I looked up butt-ugly in the dictionary and they had her picture there!
Number 1 ugliest in my book. Impossible for me to understand how she gets work. I always think it is a satire of some sort when they pair her with a handsome actor. I sit and stare in disbelief waiting for the punch line that never comes.
Her facial structure is terrible. She looks like someone attempted to photoshop an image of a monkey to try to make it look like Taylor swift or some other blonde celeb.
3
Jocelyn Wildenstein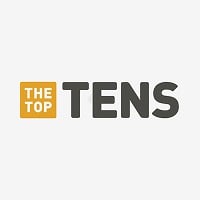 Jocelyn Wildenstein is a New York City socialite known for extensive facial surgeries, her divorce from Alec Wildenstein in 1999, and her extravagant life - she once calculated her yearly telephone bill at $60,000 and food and wine costs at $547,000.
What a train wreck she is! She is so god damn ugly, it almost hurts to look at her. And the worst part is, she thinks she looks good!
It's really quite sad actually how she thought she would win her husband back by getting lots of plastic surgery.
I don't know who in the world this is but I'm getting nightmares.
She looks like a Mrs. Potato Head but someone messed it all up! She also looks like a rejected Muppet! - CottonCandyUnicorn
4
Miley Cyrus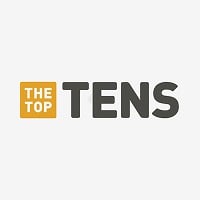 Miley Ray Hemsworth (born Destiny Hope Cyrus), known as Miley Cyrus, is an American singer, songwriter, and actress. She was born on November 23, 1992, in Franklin, Tennessee, to Tish Cyrus and Billy Ray Cyrus. Her voice type is Mezzo-Soprano and has 4 octaves. She became a teen idol starring as the ...read more.
One word. OVERRATED. To the max. She's not a good singer, I don't know why people are so crazy about her.
People aren't really crazy about this gross trash panda; more like watching a slow car accident. And honestly, her tongue always is coated with a white slime/film (I hate that I see it so much that I know the bacterial coating is a normal thing for her). I think people are just enjoying watching her self destruct and egg her on. - Valkyrie
Squinty eyes, messed up teeth, ugly body. Get some braces and some singing lessons!
Looks like she is inbred. Giant head on a little body. Terrible role model as well
I don't get why people ever liked her, she is ugly physically and socially. She thinks being a slut will somehow make her prettier, but either way she's a flat faced, squinty eyed, anorexic beyotch. She has a smoker voice and she's a bad example to her fans, she needs to except the fact that she isn't famous anymore and she needs to stop posting pictures of herself wearing slutty shirts (or no shirts) and doing that hideous duck face.
As a mother of two daughters who use to watch Miley Cyrus on the Disney Channel ((Hannah Montana)...I am completely disgusted by this young lady. I do not know what happened to her. Everyone that's on here that's actually taking up for her and saying leave her alone she's expressing herself... your just as crazy... your condoning her raunchy behavior..I'm. sorry but that is not talent.. it's a cry for help! This girl had it made... then decided to just go downright psychotic. There are very few songs of hers that are good. It seems to me she had more talent when she was younger and class. Now the majority of her songs are idiotic, and sound horrible. She's also very vulgar... that's not entertainment that's just gross, raunchy and downright nasty. No. one wants to. see this girl shove her privates in. people's faces and hump the stage... She's always more than half naked. This is not cute... There is not one thing that is attractive about this. It's actually sleazy and a turn off. She ...more - Amandammunro
5
Nicki Minaj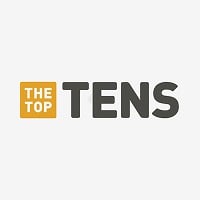 Onika Tanya Maraj, known professionally as Nicki Minaj (born December 8, 1982) is a Trinidadian/American rapper / pop music artist. Minaj is most known for her songs such as "Anaconda", "Super Bass", "Starships" and her feature on "Bang Bang". ...read more.
Why the hell does the radio keep playing her crappy voice!
And why does other poor rap artist keep featuring this retarded public toilet?!
She is just fake, nothing about her looks real. Her ass and boob implants, yuck!
Would literally prefer to listen to the sound of children on crack crying.
She is a fat, ugly, fake individual who makes my ears bleed.
She's not ugly. Sure she's plastic but that doesn't necessarily make someone ugly. Her music is good and she is a feminist icon and she's also attractive. - AngelOfTheSkyStarsMoon
6
Lady Gaga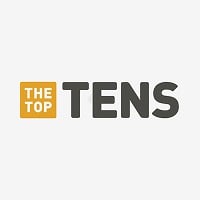 Stefani Joanne Angelina Germanotta, known professionally as Lady Gaga, is an American singer, songwriter, and actress. ...read more.
This creature is truly ugly, she needs to be NUMBER ONE. How in the world did this beast become regarded as "hot"... I can't figure it out.
Just Hideous in the flesh, perhaps the ugliest person of all time! Why do you think she tries to dress crazy all the time? Not because she's "gaga" but because she is so horrid, ugly and physically repulsive.
Urgh. Weak chin, droopy small mouth, concorde nose, skinny face, no cheekbones, cellulite, stupid pretentious tattoos... I could go on but I haven't got all day. Surely she's older than 25?
She's beautiful, whoever made this list has true ugliness (ugliness on the inside) physical ugliness doesn't matter at all and even if it did she's not ugly.
7
Yoko Ono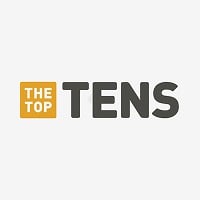 Yoko Ono is a Japanese multimedia artist, singer, songwriter, and peace activist who is also known for her work in performance art, music, and filmmaking. Singer-songwriter John Lennon of the Beatles was her third husband.
I hate this woman. Please look at her singing on YouTube it will make you laugh. I don't think it's a matter of being ugly but she ruined the best band in the world then when apparently in love with John Lennon she was sleeping with male prostitutes.
First of all, Yoko Ono didn't break up the Beatles, it was John who chose to be influenced by her, and if he loved her it doesn't matter.
Ugly and sad. She looks like a bad nightmare and boy is she scary. She thinks she can sing and thinks we care what she has to say. The only decent thing in her life is Julianne Lennon and that ain't her biological son. At least he has talent.
Okay, we all know why people hate her but it's a massive exaggeration that she is the 9th ugliest woman in the world. I actually think John Lennon is uglier as a man than she as a woman. - Alkadikce
UGLY ISN'T THE WORD, WITH HER BIG HEAD, laugh out loud
SHE ALSO HAS NO PERSONALITY, BUT I'M SURE SHE HAS TONS OF MONEY!
8
Oprah Winfrey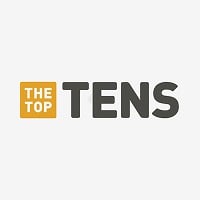 Oprah Gail Winfrey is an American media proprietor, talk show host, actress, producer, and philanthropist.
She should not be on this list. She is not ugly. She's a regular-looking black lady when not wearing makeup, and with the makeup, a very pretty one. Some people are just being hateful because of her money. I do think she has gotten to be pretty full of herself and sees herself as some kind of enlightenment guru. All those terms she uses when on one of her enlightening jags really turn me off. I used to love her but not so much now.

I respect her, but she needs to take a lot of that money and use it for animal charities, disease research like cancer, heart disease, kidney disease, and Diabetes, Alzheimer's, children's charities, the poor, the environment, wounded Veterans, and so on, not keep wasting so much on things to show off and pamper herself and her friends and just keep rolling around in luxury like a pig in slop. No one needs all that crap!

I believe in having what you need to be comfortable, but then there's having way, way too much. That's when you need to give ...more
When I started reading it I had in my mind, her name will definitely come. I did not wonder for I am assured of the fact that she scores well when it comes to ugliness.
Monster, beast, creature. There aren't enough words to describe the hideousness of the once crack smokin-bone thug who believes she's received a bad deal, though her billions state otherwise. She truly is as ugly on the outside as she (well, IT) is on the inside. Go get another $34, 000 purse, while the rest of us eat SPAM and weep.
Oprah Winfrey looks like an obese transsexual gorilla. It is boring and ugly and the writhing mass it calls it's "face" needs to be put out of its misery.
9
Kim Kardashian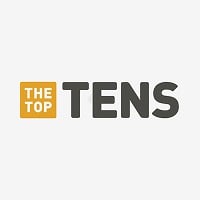 Kimberly Noel "Kim" Kardashian West is an American reality television personality, actress, socialite, businesswoman and model.
She just looks so unnatural! Way way to fake looking.
I agree with you, Michael Jackson looks TWICE as better then this one. - SoloPotato
a whiny bitch, whore, ass waay too big, and has the face of a horse... I want to go up to her an hold a sugar cube in front of her to see what she does.
Fake looks! Anyone with a wig and a ton of makeup can look like her bleach! She is fake, selfish, bitchy, whiny and a classic narcissist.
All her tweets are of a desperate self loathing insecure borderline personality. Confirmed by her wedding and 72 days later divorce.

Every positive thing I can search in Google, such as "beautiful, " "pretty, " "wholesome, " and "unassumingly good looking;" this bitch comes up. What is with that? Her butt is square and horrendously huge The only reason she's famous is because she has a porn tape (hardly "wholesome"). And she's in everyone's face and is fake as the jewelry they sell at Walmart (hardly "unassumingly beautiful" or "pretty"). In short I hate this whore and how she's everywhere.
10
Joan Rivers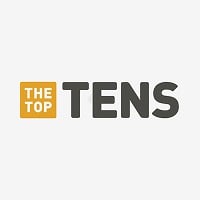 Joan Alexandra Molinsky, better known as Joan Rivers, was an American comedian, actress, writer, producer, and television host noted for her often controversial comedic persona - where she was alternately self-deprecating or sharply acerbic, especially toward celebrities and politicians.
There is no amount of botched plastic surgery that could make her look young and attractive again.
Not saying she's a good person but I don't see ugliness about her physically. - AngelOfTheSkyStarsMoon
When I see her, she makes me want to go stone blind. And her voice is even uglier than her hag face.
JOAN'S MANIA IS DENYING HER RACE...

SHE SHOULD BE PROUD OF HER MIDDLE EASTERN HERITAGE BY LETTING HER BLACK HAIR SHINE AND LET HER NOSE GROW BACK.
The Contenders
11
Donatella Versace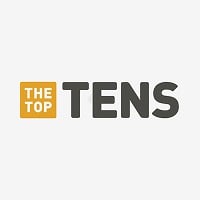 Donatella Versace is an Italian fashion designer and current Vice President of the Versace Group, as well as its chief designer.
That is what happens when you visit plastic surgeon more often than dentist... Poor woman must have some psycho problems.
Yes, Miley and Paris are ugly, but seriously. This creature redefines ugly. Her face is entirely plastic, and after all that surgery, she looks like her face is constantly being smashed against a window.
But that wasn't the way she looked before her surgery. She is to be pitied rather than ridiculed.
The picture took a little time to load, so I zoomed in while I waited for it to appear. Her face finally showed up and I actually screamed aloud. I showed her to my brother and he screamed too.
12
Tori Spelling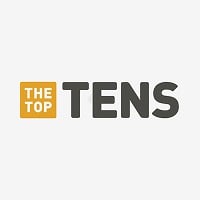 Victoria Davey "Tori" Spelling is an American actress, television personality, socialite and author. She is most widely known from her first major role, Donna Martin, on Beverly Hills, 90210 beginning in 1990, produced by her father, Aaron.
Looks like a cross between a drag queen and a horse. All yea daddy's millions not gonna make u beautiful honey!
Her face has always reminded me of a really scary Halloween mask. - Valkyrie
How in the hell is goat-eyes not at the top this list?!?
The only way to describe this washed up once kind of T.V. star is disgusting. I honestly don't know how her husband can kiss her without throwing up. Is she really that surprised he cheated on her? I mean its probably happened like 6 times because if I had to go home to a woman who looks like a mix between the Elephant man and a horse with a ton of the trashiest make up and a whiny dumb annoying gross and all around insufferable valley girl personality I would probably kill myself. Someone needs to put this THING out of its misery and take its spawn away before she gives them whatever kind of insecurities that will lead them to get 583 procedures to turn them into the anus of someone who just ate leftover chipotle from a gas station like their mother. Disgusting pieces of white trash should be sent to Translvania, emphasis on the trans, maybe he doesn't want to sleep with you because one penis in the bedroom is enough to add on to the fact that he might as well pour chemicals in his ...more
I really like what you said about the mix between of elephant man and horse! 😅
Oh yeah, and her husband has mentioned how "hot" she is and how they constantly have sex every night.
13
Amy Winehouse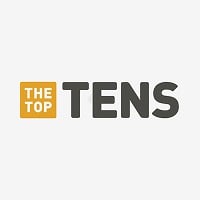 Amy Jade Winehouse was an English singer and songwriter known for her deep expressive contralto vocals and her eclectic mix of musical genres, including soul, rhythm and blues, and jazz. She is also a well-known member of the 27 Club, as she overdosed on alcohol at age 27.
I think she was a special kind of beautiful, before the drugs. And that voice. Loved her.
The poor girl is dead, so sad she will forever be remembered for these very assets that we have commented on.
Dudes..she's dead. You're making fun of a woman who had an addiction and DIED. That wasn't her fault. She made good songs, it's just so sad that she overdosed and died at such a young age. You insulters should be ashamed of yourselves.
She needs to eat more drink less and cake on less makeup; looks like the bride of Frankenstein.
14
Paris Hilton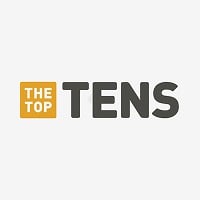 Paris Whitney Hilton is an American businesswoman, socialite, television personality, model, actress, singer, DJ, and author.
1 word: skanky. Well they want more words so nasty, disgusting, scrawny, etc.
She's ugly and stupid. She can't do anything. She's a hooker. She can't sing or act.
Unattractive girl with the nose of the toucan bird
She is extremely overrated and I don't understand why she still deserves her fame
Paris Hilton has a long beak nose, wonky eye, cottage cheese ass, huge feet, and a fat little tummy to top it all off. Definitely the ugliest person in Hollywood, of not the world.
15
Whoopi Goldberg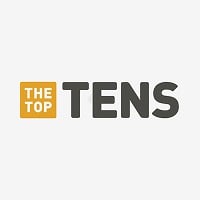 Caryn Elaine Johnson, known professionally by her stage name Whoopi Goldberg, is an American actress, comedian, and television host.
As revolting as Rosie! Would not have sex with her if she were the last woman in the universe.
She is not wearing lipstick, here lips naturally look like burnt charcoal topped with vegetable oil and she has had those marionette lines since she was ten. She sounds like she smoked packs of marlboros since 13 and she is not funny in her stupid looking crocks. By the way where are her eyebrows and when she smiles her teeth look like chiclets.
Very talented actress. She may be easy prey because she's unattractive but last time I checked she has talent and money unlike most of you wenches. You don't have to be pretty to be famous.
Bill cosby with dreadlocks.
16
Beyonce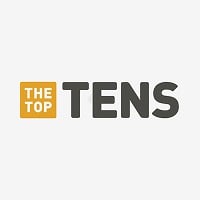 Beyoncé Giselle Knowles-Carter, is an American singer and actress, who started out in the popular pop/r&b girl group Destiny's Child. They had multiple top 5 hits such as "No, No, No", "Say My Name", "Bills, Bills, Bills", "Survivor", "Independent Women", "Bootylicious", and "Jumpin', Jumpin" from ...read more.
Does not look as good as the average women. The most overrated person on the earth. Men would be very upset if they were to ever see her with out make-up and butt pads

She's really overrated in terms of looks. I think she looks like a drag queen and not like a normal woman most of the time.
I agree she is ugly especially her mouth when she smiles she resemble chuckie The woman as no chin ugly!
What about her English? She is ghetto!
That jerky dancing repetitiveness is a sign of limitation in self-expression. Whipping hair again and again just adds to the false illusion. Trashy, stupid, caught up in the world of money. Lost the art in the process. Trying to "register" with her Superbowl 50 performance, only showed that she was grabbing for more cash by using a combination of extremist views and tainted reverse prejudice to garner support. Dumb, ugly, trashy, unsophisticated and greedy.
17
Courtney Love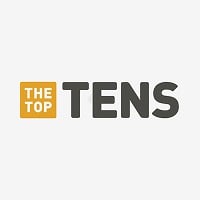 Courtney Michelle Love is an American singer, songwriter, actress, and visual artist. A notable figure in the punk and grunge scenes of the 1990s, Love's career has spanned four decades.
Gross overall, weird word requirements to meet minimum requirement.
She's scary and creepy, I would not get involved with this woman for all the tea in China, anybody who gets in her way gets mysteriously snuffed including Kurt and she gets away scot-free every time. She's very ugly on the inside. - Al_Kesselring
There is a beauty to courtney love. Such a sad person but she
Shines from within. Her eyes are full of emotion. She tries so
Hard to look better. I love her sadness and her radiant warmth.
Skank for real.. She's nothing but a drugged up dope head who gives a care about her.. I can't stand her. - Mitch
18
Angelina Jolie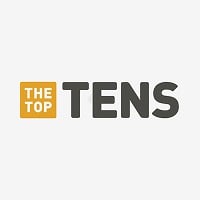 Angelina Jolie is an American actress, filmmaker, and humanitarian. She has received an Academy Award, two Screen Actors Guild Awards, and three Golden Globe Awards. She has also been cited as Hollywood's highest-paid actress. ...read more.
Most overrated woman on the planet. Let me toss this at you, my lunch.
Nasty looking all boney and tattooed. And the WORST is that set of fish lips!
Artificial, edgy baby faced. Rather self-obsessed, mimics interest in peoples stories in (so called) "developing" countries, while ignoring fact that people like her are part of the problem really. Her image stands on a slippery slope.
Looks: Full lips are sexy, hers are HUGE and dry. Quite a turn-off. Emaciated.
Make-up and Style: Tries too hard to be goth/exotic. Bland and looks the same all the time.
Demeanor: Grumpy and tries too hard to look sexy.
Off-screen impression I get: Charity work comes across as less-than-altruistic, publicity-hungry, took Brad Pitt from Jennifer Aniston and bragged about it.
Talent: I haven't seen her in a single show I liked.
There are some in this list that are not attractive physically- but there is a redeeming factor usually. I find Angelina Jolie ugly inside out.
19
Roseanne Barr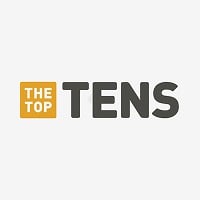 Roseanne Cherrie Barr is an American actress, comedian, writer, television producer, director, and 2012 presidential nominee of the California-based Peace and Freedom Party.
I remember when she got fired, even back in the 80s she was not the prettiest girl. She's funny, but not pretty. (except the national anthem & ape tweet) - Maddox121
If I was to be eaten by any ugly celebrity, she would be the one.
TUB OF DISASTER ROSIE SHORTENED HER NAME TO "BAR" FROM HER REAL NAME: "BARK"...

THAT'S WHAT THEY TOLD HER TO DO WHEN SHE WAS A PROSTITUTE!

THIS SANDDEVIL ROCKS!
The only thing worse than her looks is her politics! She's stupid as well as abrasive and ugly. A complete package.
20
Taylor Swift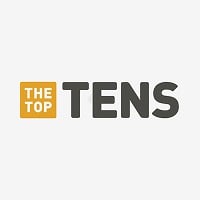 Taylor Alison Swift is an American singer-songwriter. ...read more.
Taylor Swift shouldn't be on this list
Taylor is that basic, annoying ass blonde chick that was in every highschool knew in high school. Constantly whining, constantly playing the victim, constantly in your face trying too hard to be your friend, constantly following someone around because she can't be on her own for five seconds. She's the one who dates your ex and claims it's no big deal, but then throws a huge fit when she sees you with hers. She dated the first guy who gave her an ounce of attention so she always walks around like a sad little bald cat because she didn't want to listen to anyone, and she got hurt. She's the one who sends nudes to three different guys, but then cries and tries to play the victim and get them all expelled or even arrested when people found out she sent nudes.

There's nothing cute about her, she isn't talented, and she's a fake hipster who hangs out with a bunch of girls that are barely 20. Maybe because the younger ones are easier to manipulate.

Notice people who are ...more
Taylor is ugly, her eyes are so stupid and she's ugly on the inside. She think she's all the. And one week she dates a boy and the next 2 weeks she breaks up with them to make a new song.
I feel bad for her exes...not because she is extremely average looking or because of her whiny voice, but because of her ugly personality and need to break their hearts. She's a boyfriend stealer and awfully jealous of other celebrities...and she should be jealous, considering a lot of them are better than her. Hate Kim Kardashian and Sarah Jessica Parker all you want, but Taylor is truly the worst, ugliest celebrity on the outside and inside. Taylor is just evil trash. - def_leppard_fan
21
Rihanna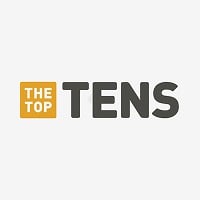 Robyn Rihanna Fenty is a Barbadian-American pop singer. Born in Saint Michael and raised in Bridgetown, she first entered the music industry by recording demo tapes under the direction of record producer Evan Rogers in 2003. She ultimately signed a recording contract with Def Jam Recordings after auditioning ...read more.
If she is hot than I am the hottest man on the planet.
How would anybody find her hot.

"Boy you need to know that I'm a 2x5"
Yeah more like a 2+5 and that's being extremely nice. She's smashable but not that good looking.
Sings through her nose and a forehead like an IMAX movie screen
What can I say? Big forehead-yes but ugly? Hell no! She has the most beautiful, sultry eyes, very feminine face. Very hot girl!
She is ugly period and her voice sucks! Look up her pics with makeup all if them... Ghastly!
22
Fergie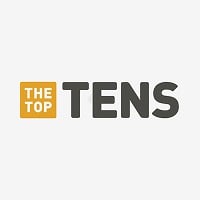 Stacy Ann "Fergie" Ferguson is an American singer, songwriter, fashion designer, television host, and actress.
HIDEOUS! Her face can't even show emotion... who the hell gets botox in their 20s!?
Fergie has had so much plastic surgery, who knows what she really looks like. But it didn't do her any good.
Her hair line is touching her eyebrows..
She is so ugly..
Get real Josh Duhamel.. You can do better. - alexx3
Been calling her Fishface Fergie for years! Could never understand the hype about her and her music and lyrics are cheesy
23
Iggy Azalea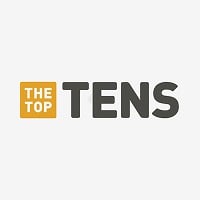 Amethyst Amelia Kelly, born June 7, 1990 known professionally as Iggy Azalea, is an Australian rapper, singer, songwriter, and model.
She's ugly, and I don't get why she's famous? She doesn't sing good and she looks horrible without makeup
How can people find this girl attractive? Everything about her is fake
Damn she's so ugly...she looks like a pig whit a blonde wig and when she sings is look like a constipated goat
Ugly = White Australian trying to be Black American.
24
Alana "Honey Boo Boo" Thompson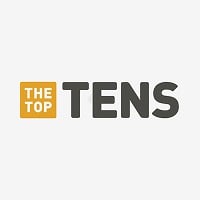 Personally, I think it's her mom's fault for feeding her a bunch of junk. If she had eaten healthy and not participated in those stupid pageants, I bet she'd be a young, healthy, beautiful girl.
She's a kid, but also ugly even by kid-standards. It's not her fault too. But she turned out to be ugly when she could've been very pretty. - Maddox121
You can't judge a kid on their looks because they all grow up to look differently. - AngelOfTheSkyStarsMoon
Yikes - this is one ugly looking child!
25
Megan Fox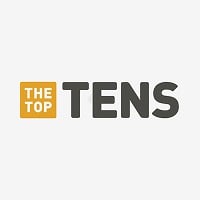 Megan Denise Fox is an American actress and model. She began her acting career in 2001, with several minor television and film roles, and played a regular role on the Hope & Faith television sitcom.
She has a horrible personality, she acts as she owns the world. I also do not find her attractive, she is very fake, and the only reason she is considered "pretty" or "hot" is because of her posing almost naked, and playing a slut. Bad example for girls, and I do not think any normal guy would bring Megan Fox-like girl to meet his parents. But again, it is just my opinion, I do not look up to any celebrities, they are all fake and overrated.
Are you sure about what you are saying to a man with every single one of her movies and posters of her on his bedroom wall! - maloneyscott
What the hell has she done to her face recently? She looks like shes a 60 year old woman who's had a ton of plastic surgery to make herself look young again! And how about those fake I didn't have botox forehead pictures?!
I don't think she is ugly as a whole, but her stupid attitude and her plastic surgery amounts which make her looks unattractive both inside and out.
Well she looks fake, tacky, skanky, and trashy not pleasant and elegant at all. She only tries hard to be Angelina Jolie but she failed to be as great as Angelina Jolie. First, she offended scarlett Johansson by calling her rd and then she swipes hateful words to Angelina Jolie. Overall, she is just the cheap, nasty, fake version of Angelina Jolie with very rude personality
26
Renee Zellweger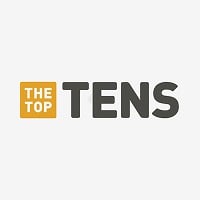 Renée Kathleen Zellweger is an American actress and producer. She has received critical acclaim and numerous accolades, including an Academy Award, a BAFTA Award, three Golden Globe Awards, and three Screen Actors Guild Awards.
She always looks like she's sucking on a Lemon
OMGG lady oppen ur eyes, squniting is not cuteee bitch is hitt!!!!
Can you imagine what Kenny said when he woke up the next morning after that 3 days of partying, what! If she married everyone in country music, it still wouldn't help her. INBREEDING! - KWpyrat
How in the world did she go out with Bradley Cooper?! Was he blind folded or lost his eye sight at that time? Shes ugly n looks 60 years old
27
Cate Blanchett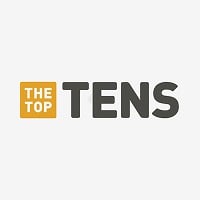 Catherine Élise "Cate" Blanchett is an Australian actress and theatre director. She has received international acclaim and many accolades for her work, including two Academy Awards, three Golden Globe Awards, three BAFTA Awards, six AACTA Awards, and three Screen Actors Guild Awards.
You guys are ass Cate is a good looking woman. I wonder what your ugly ass faces look like.
She's just all around ugly, no talent actress, with the face of a horse, she needs to stay out if movies because she completely ruined the Indiana Jones one, I bet people walked out of the bloody theaters because of it. She came in Vogue how? It was all photoshop that's how. Get a life Kate by staying the hell out of ours!
Oh beautiful! A queen in another era... Or in this one! Talented and uniquely beautiful!
Don't mind her. But she has featured that need to be muted not accented. When she figured this out she will look way better.
28
Britney Spears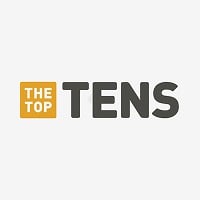 Britney Jean Spears (born December 2, 1981) is an American singer and actress who was born in McComb, Mississippi, and grew up in Kentwood, Louisiana. She performed acting roles in stage productions and television shows like "The Mickey Mouse Club" as a child before signing with Jive Records in 1997 ...read more.
Fat no rhythm can't sing or dance get her off the stage!
Never hot... So made up it is not even funny.
Has she ever heard of common sense

She was famous for the Lolita look. Too bad you grew up and the perverts found you suddenly not attractive or talented. She needs to be brainwashed into doing something worthwhile. Even her children I feel bad for. They're going to have to live in her shadow.
29
Barbra Streisand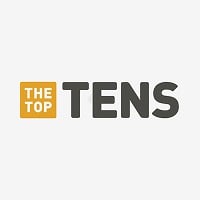 Barbara Joan Streisand, known professionally as Barbra Streisand, is an American singer, songwriter, actress, and filmmaker.
Barbra is not pretty in the classic sense, but she has one of the best voices of any singer, any age. Not a fan of her politics, but that does not change the fact she has enormous talent. She refused to have a nose job (to make her more pleasing to the eye? ) because doctors couldn't guarantee her voice would be unharmed.
Something about the way she looks overshadows all her performances. I don't mind a big nose, but her lips are just so weird looking.
I've never understood her popularity. She's definitely not attractive.
Ugly like a camel but I admire her for not messing with her looks which are due to her Jewish genes. But I think a nose job would have made her singing less nasally.
30
Amy Schumer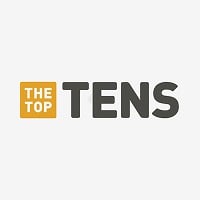 Amy Beth Schumer is an American stand-up comedian, writer, actress, and producer. She is the creator, co-producer, co-writer and star of the sketch comedy series Inside Amy Schumer, which debuted on Comedy Central in 2013 and has received a Peabody Award.
Of course it's the "My vagina" lady, said private is probably very VERY VERY VERY ugly. But the face though, she looks like Greta Thunberg merged with Shrek. - Maddox121
That's one of the weirdest pics ever. - Userguy44
EWWW can you guys believe that this bitch was gonna play barbie?! - AngelOfTheSkyStarsMoon
Cabbagepatch gopher bitch who KEEPS STEALING MATERIAL BUT (((SOMEONE))) KEEPS PAYING HER FOR IT.
31
Lena Dunham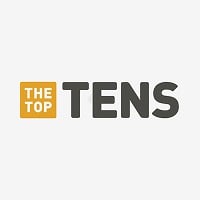 Lena Dunham, born May 13, 1986 in New York City, is an American actress, writer, director, and producer. She is known as the creator, writer, and star of the HBO television series Girls (2012-2017),
Her personality is what makes her unappealing. Well that and her rotundness.
I hate that she writes her own script for Girls and has these incredibly attractive men fall for her...and that she constantly takes her shirt off. Please, keep your shirt on. Please keep all of your clothes on. And let's be realistic about the type of men who would go for you.
Needs to keep her clothes on for the benefit of mankind! Just wrong on every level. I'm not against curvy but she just seems arrogant and out of shape!
I have to agree here. She is very odd looking and seems to also have no fashion sense whatsoever.
32
Melissa Ethridge
Using that word is extremely offensive. I am disappointed how low people stoop just to cover up their own insecurities.
Not bad... For a dyke
What do you expect, shes a man!
She doesn't have a pic. - AngelOfTheSkyStarsMoon
33
Cher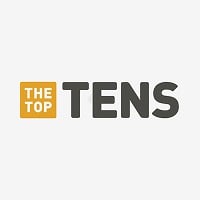 Cher is an American singer and actress. Her song Believe was the first song to use autotune. Described as embodying female autonomy in a male-dominated industry, she is known for her distinctive contralto singing voice and for having worked in numerous areas of entertainment, as well as adopting a variety ...read more.
'CHER' SHE'S FUGLY... BUT, TO BE FAIR, SHE GOT HER HEAD CAUGHT IN THE JAWS OF LIFE WHEN IT WAS THOUGHT AN ARDVAARK CRAWLED INTO A JAGUAR AND TRIED TO EXTRICATE IT AND RETURN IT O THE ZOO. THE STARSHIP ENTERPRISE RAN INTO THAT HEAD OUT IN DEEP SPACE... THAT'S WHY THE SHOW WAS REALLY CANCELLED :... SHATNER SAID : "THEY AIN'T PAYING ME ENOUGH FOR THIS - I CAN'T SLEEP, I'M HAVING NIGHTMARES...! "

ANY SURPRISE SHE GAVE BIRTH TO A HUMAN GIRL WHO TURNED INTO THE BEAVER AND WANTS TO BUY A PENIS! OM!
Can't even crack a smile with that plastic face, everything on her is bought and paid for, and she is too old to keep dying her hair black! Pathetic! Grow up! Never could sing! Horrible at it! But she's laughing all the way to the bank.
Stunningly attractive, with a body to die for. Not pretty, but exotically beautiful!
The thing that gets me is, you can't help if your ugly or not. So why bother trying to think and act like you are. Sorry cher, there's no help for that face( at least not in this lifetime).
34
Lil' Kim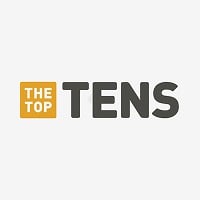 Kimberly Denise Jones, known by her stage name Lil' Kim, is an American rapper, songwriter, record producer, model, and actress.
Ugly yuck gross and ghetto. Get some class like Nicki and Cardi. - AngelOfTheSkyStarsMoon
Doesn't even look human, she never was a looker though.
Look at how ugly she is today!
She looks like a drag queen, and not a good one
35
Shelley Duvall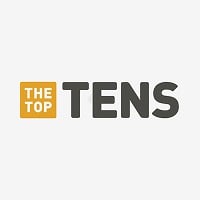 Shelley Alexis Duvall is an American former actress, producer, writer and singer. Over the duration of her career, Duvall garnered critical acclaim for her portrayals of various eccentric characters. Duvall began her career appearing in various Robert Altman films in the 1970s.
She is absolutely hideous... It made the shining hard to watch. She's a great actress but I couldn't get past the teeth... SHUDDER!
I agree. This girl is not attractive at all. The Shining wasn't scary until Jack cut down the door, and we had to see her screaming. That still gives me nightmares.
The scariest thing in the Shinning is her face. It's the only scary movie I saw as a child and actually hoped the bad guy would go ahead and off the protagonist. Every reaction she had in the movie just got more ugly and irritating.
Those eyes and mouth were clearly tailored for a larger face. She kinda looks like a hammerhead shark.
36
Hillary Rodham Clinton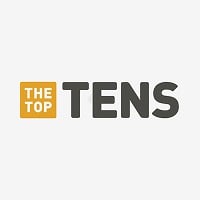 Hillary Diane Rodham Clinton is an American politician who was a Democratic presidential candidate in the 2008 and 2016 elections.
THIS IS A SAD FRUMP. THE COLLEGE UGLY BETTY... LATCHED ON TO WOOLY-HEADED BILL THE MOLESTER HOPING TO GET REVENGE ON HE WORLD THAT REVILES HER. BUT, MOST PATHETIC, SHE'S A LAPDOG - FOR WILLY AND NOW FOR OBAMA... THAT'S HER ONE ACHIEVEMENT IN LIFE: SHE'S A GOOD, NO, GREAT! LAPDOG. WOOF!
She's old and unfit for leadership. You lost the first time around. You're gonna lose again. If you're past retirement you shouldn't try to make yourself sound like you know what the youth need.
She has always been ugly, but my word she's getting worse! Feel sorry for Bill.
No wonder why old Willy cheats all the time! I would too if I were married to this decomposing witch. - lannypetersong
37
Mariah Carey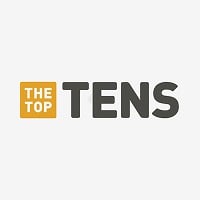 Mariah Carey, born March 27, 1970, is an American singer, songwriter and actress. She is one of the biggest best-selling women in the music industry, with 18 number 1 records to her name. She is regarded as a sex symbol through her songs and music videos, and she is "well known" for her over-the-top ...read more.
Horrible attitude! She "thinks" she's all that and God's gift to the world... But she's not. She's annoying to look at and watch perform. I wish she would just wrap it up already. Enough is enough!
She makes me ill. Pretty, but that's as far as it goes. She is spoiled beyond belief, mentally and emotionally unbalanced, alcohol and drug-dependent, all about herself, conceited, selfish, narcissistic, demanding, difficult to work with, wasteful, unfair, mean, unreasonable, not too smart, and just crazy! Trust me! I know!
Ohh darlin she ruined American idol she's not even classy she is a dumass drugatic. She thinks she is a girl with a fairy wand in fact she thinks SHE'S A FAIRY and gets whatever she wants
Tacky, ugly, spoiled-rotten incredibly ugly woman! She has the face of an ancient tortoise and those puffed cheeks makes look bloated all the time. Nasty all around.
38
Meghan Trainor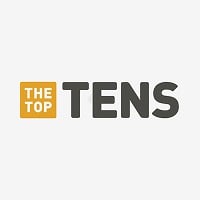 Meghan Elizabeth Trainor is an American singer and songwriter. Trainor's work has been recognized with several awards and nominations, including a Grammy Award, Music Business Association's Breakthrough Artist of the Year accolade and two Billboard Music Awards.
She's really really not attractive in absolutely any way. Her singing voice is awful, she's overweight, and her face is annoying to look at. Sorry Meghan...I don't believe the hype. Also, stop telling girls it's okay to love the way they look if they are overweight.
Got one of those faces you want to slap the ugly off.
She is annoyingly ugly, and is cocky (in her music) for no reason. She has no talent. She sounds annoying. Is ugly. Is fat and has no control over her eating. Sweaty. Gross. And the most idiotic lyrics ever. I wish I could block all Meghan Trainor references from the interwebs.
Her voice is bad, but she looks pretty. - Userguy44
39
Scarlett Johansson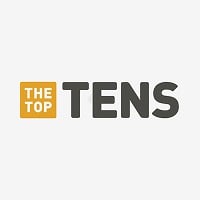 Scarlett Johansson (born November 22, 1984) is an American actress, model, and singer. She made her film debut in North. ...read more.
When wearing lipstick and glam dresses she looks like a podgy teenager trying on her mom's clothes. When in casuals just looks dumpy, spotty and out of shape. Not very fit at all. Massively overrated.
Finally people who share my sentiments about this woman. Everything about her is vulgar in my opinion- her boobs, her lips, her expressions. It's like each part can become a sole porn movie in itself. She is vastly overrated and sleazy looking. Her views on polygamy is also disgusting, when Ryan Reynolds married her I was like what WAS HE THINKING?!
Why did no one ever mention her? I mean, "Diva" has to be an ironical statement in this case! She has a dumb farmer-like face where nothing seems to fit to each other... Alien-eyes and the ugliest nose ever, not to mention her drag-queen-looks with superblonde hair... She absolutely got NO style at all off from the red carpet and still thinks shes some kind of "alternative" looking... Simply ridiculous. Such a pity so many people fall for her...
NOT ATTRACTIVE AT ALL in person and her personality makes her hideous! Heard an obnoxious person barking out orders at a French flea market and turned to see Scar Jo talking down to (not one, ) TWO assistants! I'd love for some of these DIVA'S to lose their fame and fortune, then see how they cope with having to be human and normal like the rest of us regular folks!
40
Kathy Griffin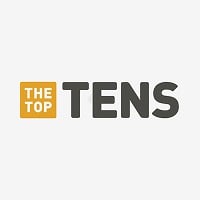 Kathleen Mary "Kathy" Griffin is an American actress, comedian, writer, producer, and television host.
The only thing funny about this poor excuse for a human is her looks. She is about as funny as three day old dog crap.
She looks like a shaved animal, a slimy and pink. Let's not forget her voice, the ugliest voice of all. It/she turns me off. Did her 'life on the d list' fail? Nasty, ugly, annoying. Some people say they became funny to deflect from their bad looks, but her looks and voice are so bad I have no idea if she's funny. I hope she dies alone, knowing her all around ugliness
Anybody can dump a five gallon bucket of makeup on their face and paint a new one. Did you see the pictures of her without it? Holy crap that "woman" is insanely ugly!
No matter how much surgery she gets, she will never look like she wants. That's why she is so vicious to other celebrities. She takes out her frustrations on them. She is crass, foul-mouthed, loud, terrible voice, terrible everything. Couldn't act lady-like for a billion dollars.
41
Lindsay Lohan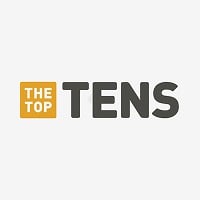 Lindsay Dee Lohan is an American actress. She is also a model, singer, songwriter, director, and producer.
Thank god someone sees how ugly is this woman inside and out! Seriously she looks like a 40 year old prostitute! Her face, and body are so plastic and yet she still looks ugly!
Shes the most trashiest skankiest female celebs in hollywood, ugly, looks like shes 60 years old at least, ages by the day with those wrinkles and freckles, drunk, high, drug addict, bi sexual slut, bad role model for her sister, is broke right now because she doesn't have any job offerings, spends her money from left to right, and last but not least shes plain stupid, and UGLY!
Cannot, for the life of me, believe anyone out there thinks she is good looking... Very plain face, freckles, HUGE forehead... She's a ging, for god's sake!
She looks like an empty soulless shell of a 50-year-old woman. - BoltMarksman
42
Cindy Crawford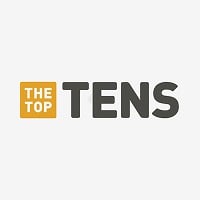 Cynthia Ann "Cindy" Crawford is an American model. Her 30 years of success at modeling made her an international celebrity that has led to roles in television and film, and to work as a spokesperson.
It's not fair to say someone is ugly just because she's getting older. You'll get old too. She looks good for her age, still has that down-to-earth beauty and gorgeous smile.
She's gorgeous. Now, Kate Moss is another story.
Cindy is gorgeous, get her out of this list please!
She was never hot. Had the worst personality and the biggest cocaine addiction of the early 90's. Her body wasn't even that nice. Look up her playboy pics. You'll see.
43
Snooki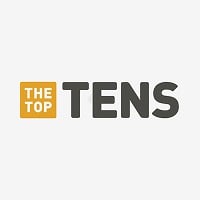 Nicole Elizabeth "Snooki" LaValle is a Chilean-American reality television personality and dancer who is best known for being a cast member of the MTV reality show Jersey Shore and starring in Snooki & Jwoww.
THIS TALENTLESS ORANGUTAN SHOULD BE FIRST ON THE LIST why in the world is if on T.V. she is a slut she puts her self out there in a very bad light I had to block her show just so my children's iq wont drop to 0 she looks like a tiki doll
She looks better and not like a little midget now that she lost all that weight, but the hell happened to her face? Ever since she got her teeth done, her lips look hella thin and weird.
Cannot find the way to express my concern for her lack of grey matter and the neurotransmitter connectivity required to be defined humanistic
Why is she on this list? Yes, she's unattractive...but is she even a celebrity? Does anybody care about her or what she's doing with her life?
44
Katy Perry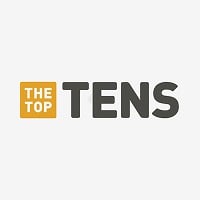 Katheryn Elizabeth Hudson, professionally known by her stage name Katy Perry, was born on October 25, 1984 in Santa Barbara, California. She is a singer, songwriter, actress and an ambassador on one of the most popular companies of now, UNICEF. ...read more.
Katy perry is gorgeous, with or without makeup. Sure, she may not look as good as she does with makeup, but I'm sure the same thing goes for all girls.
Kate perry was actually very beautiful before the plastic surgery to make her look like this plastic doll. The doll look works for her career, I guess, but I was floored to see how she could throw away her original looks. She was so soft looking. Now she just looks hard as a rock, Just like a plastic doll.
I love katy Perry... I don't think she should be on this list shes so cute.. - Mitch
She is UGLY and thinks she's all that! With her fake look and breasts she always want to point out to come on now. can't even hold a man! Pathetic little pig
45
Serena Williams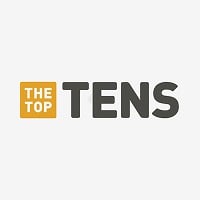 Serena Jameka Williams is an American professional tennis player. The Women's Tennis Association ranked her world No. 1 in singles on eight separate occasions between 2002 and 2017. She reached the No. 1 ranking for the first time on July 8, 2002.
She is built. Not skin and bones. Are you jealous?
How in the F is she not higher on this list? She is undoubtably the most manly, testosterone-fueled, female celebrity in existence. This picture is not how she looks in real life, and is undeniable photoshopped and unrealistic to the real Serena. Anyone who doubts me, just go watch the U.S Open. You will immediately agree with everything I've said here.
Shouldn't she be in the men's division? She plays with manly, brute force. Technicalities I guess.
Geez people. SAYING SHE LOOKS LIKE A MAN JUST BECAUSE SHES MUSCULAR? What kind of message is that sending to young girls? It's like saying you need to be weak and helpless if you want to be attractive!
46
Allison Mack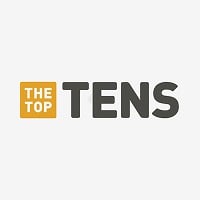 Allison Christin Mack is a German-born American actress, known for her roles as Chloe Sullivan on the WB/CW series Smallville and as Amanda on the FX series Wilfred.
One of the ugliest women I've ever seen.
What's ugly about her. - AngelOfTheSkyStarsMoon
Horrible woman
47
Cynthia Nixon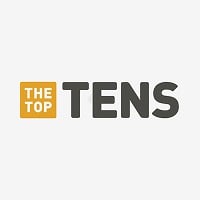 Cynthia Ellen Nixon is an American actress, activist, and politician. For her portrayal of Miranda Hobbes in the HBO series Sex and the City, Nixon won the 2004 Primetime Emmy Award for Outstanding Supporting Actress in a Comedy Series. She reprised the role in the films Sex and the City and Sex and ...read more.
Not ugly at all - ihatetrump
She's ugly. - AngelOfTheSkyStarsMoon
48
Rebecca Black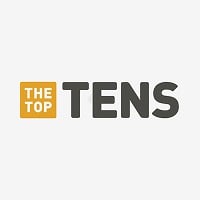 Rebecca Black is a YouTube personality and singer who's infamous for her single "Friday," which was once the most disliked video on YouTube. She has also released other songs, including "My Moment" and "Saturday".
She looks like she was beat up with an ugly stick, and that song of hers makes me want to stick nails in my ears.
U can't say someone is ugly because they did something bad jeez for your whiny-sake watch a lifetime dumb crime movie - XxSEVEREDHUMANITYxX
People only know her for her god-awful song, "Friday". I don't think she's really ugly, just average. - lannypetersong
You people are heartless. Leave this nice person alone. - 445956
49
Mila Kunis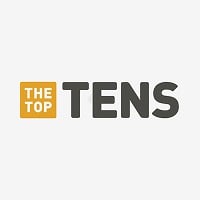 Milena Markovna "Mila" Kunis is an American actress . In 1991, at the age of seven, she moved from the Ukrainian SSR to Los Angeles with her family .
No waist, no hips, her head doesn't match with her body, arrogant, fake!
I think she is beautiful because she has a look that is different from "ordinary" beauty. Special lady.
Weird. She can look awesome, or she can look awful
She has a beautiful face, but her body is bizarre.
50
Sarah Michelle Gellar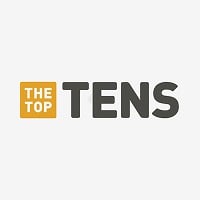 Sarah Michelle Gellar is an American actress, producer and entrepreneur. After being spotted by an agent at the age of four in New York City, she made her acting debut in the made-for-TV movie An Invasion of Privacy.
She looks like sad mouse, a mouse who really needs a hug
Yeah. She's over rated.
Shes cute I don't see her as ugly and her acting is awesome... - Mitch
Okay, she's maybe not one of the greatest actresses of all time but since we're talking about beauty here, I really don't think that Sarah Michelle Gellar belongs in the category of ugly women.
PSearch List