Ugliest Female Celebrities
The Contenders: Page 9
161
Lena Dunham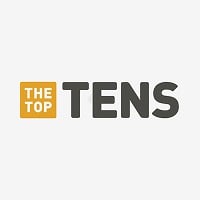 I hate that she writes her own script for Girls and has these incredibly attractive men fall for her...and that she constantly takes her shirt off. Please, keep your shirt on. Please keep all of your clothes on. And let's be realistic about the type of men who would go for you.
Needs to keep her clothes on for the benefit of mankind! Just wrong on every level. I'm not against curvy but she just seems arrogant and out of shape!
I have to agree here. She is very odd looking and seems to also have no fashion sense whatsoever.
She is too chubby and her voice is annoying. I don't even like her show. Her talent is overrated.
V 1 Comment
162
Tamzin Merchant
UGLY
Looks like an alien! So glad GoT showrunners recast Daenerys.
163 M Daud Kilau
164
Tilda Swinton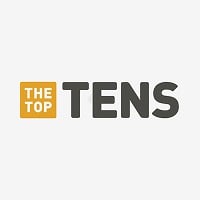 Katherine Matilda "Tilda" Swinton of Kimmerghame is an Anglo-Scottish actress, performance artist, model, and fashion muse, known for both arthouse and mainstream films.
Yes, she is the queen of ugly female celebrities!
Bizarre looking woman, but quite the actress.
Very bad
Uh...yeahhh...she's not even human.
165
Rachel Maddow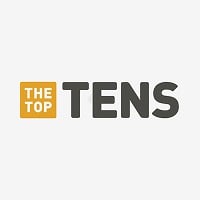 Looks like the Bride of Frankenstein!
Typical mentally ill lesbian.
You said it best!
Horrific, despicible, venemous disgusting thing. What a terrible shame it was actually born to this world.
166
Amy Lee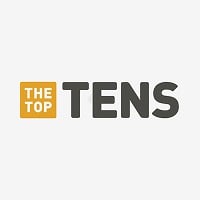 Amy Lynn Hartzler, known professionally as Amy Lee, is an American singer-songwriter, classically trained pianist and composer. She is also the lead singer to the Arkansas band Evanescence.
It doesn't matter what she looks like, she has a voice that can DESTROY! Sing it, scream it! She's talented without the phony hype.
She's awesome you whoever put this down - ParkerFang
Just looked her up and got asexual.
Eyes are on point.
V 3 Comments
167
Gigi Hadid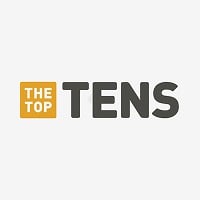 I truly don't understand why she's the "it girl." She looks bloated and constantly frowning even when she smiles. She looks exactly like Thalia, another ugly Mexican actress who is married to Tommy Motola, Mariah Carey's first husband. These gigantic swollen faces make me nauseated.
168
Jessica Simpson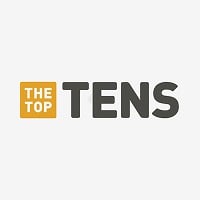 Jessica Ann Simpson is an American singer, songwriter, actress, reality television personality and fashion designer who made her debut in 1999. Since that time, Simpson has made many recordings, starred in several television shows, movies and commercials, launched a line of hair and beauty products, ...read more.
Very low IQ on this conceited bit...
I can't bring myself to hate on Jessica. She seems a little dim but harmless. She's not ugly.
Smells like a Mississippi shrimp-runner's midnight crotch on a big haul.
How do you get past the nose?
V 2 Comments
169
Jennifer Hudson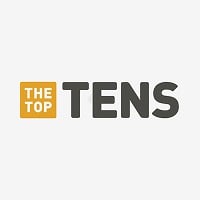 Jennifer Kate Hudson is an American singer, actress and spokesperson. She rose to fame in 2004 as a finalist on the third season of American Idol, coming in seventh place.
She looked better with meat on her bones. It also has been shown that she is very full of herself now
So pretty, she was pretty before she lost weight, and shes pretty now. Not to mention a talented singer AND a good actress. Academy Award for Best Supporting Actress? I think YES!
Arrogant, although that's par for the course with celebrities.
She think people give a damn about her voice Honey what voice? your voice sound force and strain trying to make the Proserpina that you can sing can't wait her voice to reach it full positional when she gets vocal knot where people can see her talent for what it is nothing
V 1 Comment
170
Kathy Lee Gifford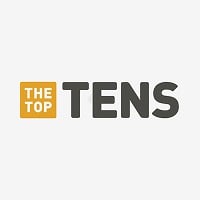 Always was and always will be a NO TALENT, NO LOOKS, NO VOICE NO EVERYTHING.,Just another ballsy broad whole Chutzpah got her to the top. She's hard on the eyes and the ears, no wonder Frank Gifford cheated.
What about her ugly side kick HODA? Now that's UGLY. BEAST with a horse mouth. Makes me cringe
Hoda thinks she beautiful too. UGLY! UGLY! UGLY! '
Hoda is way to UGLY to be on T.V.. Somebody needs to tell her how silly she looks when the old hag sings. Act your age horse mouth. YUK!
V 2 Comments
171
Kirstie Alley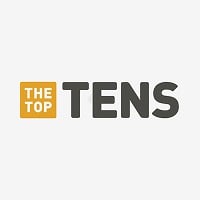 Kirstie Louise Alley is an American actress, comedian and spokesmodel. She is most known for her role in the TV series Cheers, in which she played Rebecca Howe from 1987 to 1993, winning an Emmy Award and a Golden Globe Award as the "Outstanding Lead Actress in a Comedy Series" in 1991. She is also ...read more.
Everyone brags about this ugly fat witches face lady she keeps this huge wig pushed down on her face to cover her huge head and leaves all the hair flying in her face and tries to convince people all that is her natural hair her eyebrows look like they belong to popeye the sailor man she has a ugly witch nose and she's overweight she looks like a trailer park trash drag queen one word :Hideous
Great looking gal when she was younger
Wait till you get older. You wont look like you used to, either. Mean, hateful people.
Looks like a troll who got run over by a steamroller...what a fugly hag
V 4 Comments
172
Anne Curtis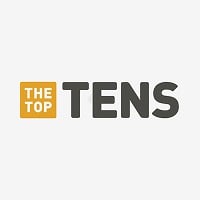 Anne Ojales Curtis-Smith, also known as Anne Curtis-Smith or simply Anne Curtis, is a Filipino-Australian actress, television host, recording artist, and VJ in the Philippines.
Over Acting... She think she is funny when things are not funny at all. So just keep your big mouth close when their is not you can you.
Stupid voice, ugly, everything about her is stupid, please vote
She's so below average that it's ridiculous she even made it as far as she has... And that voice! That ' voice. SHUTUP ALREADY! STOP SINGING!
173
June Shannon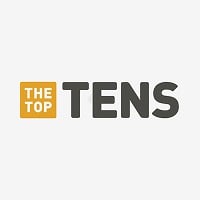 This Jaba the Hut looking fugly monster really doesn't add anything to T.V. aside from another fat slob and excuse of an american. This is why other countries laugh at the united states because of fat land whales such as this troll. She looks like a blob of biscut dough that has been on the rise for way to long, slowly overflowing the edges of the bowl she was dropped in. If she doesn't drop dead of a heart attack due to a clogged artery I would be very surprised.
Oh my god she is a nightmare she is like 800 pounds has like 10 chins and looks like very old oh she is god ugly and she ended up passing these ugly jeans to her daughter poor Alana Thompson for getting all these ugly jeans
She makes snooki look hot
Yes sadly she is famous
174
Elle Alexandra
Skanky lesbian porn star. Not that I have a problem with lesbians, but this chick is just ugly. She has no boobs, no butt and no curves. She has the twig like body of a 9 year old boy and her legs freak me out the most, she's way too tall and gangly. She's like some kind of demented looking giraffe with those spidery legs. Girl needs to eat a few cheeseburgers.
Plus the fact that she's a porn star speaks volumes about her. Obviously she has no other talents or redeeming qualities and wasn't intelligent enough to amount to anything else in life. Plus she's a ginger... EW. Ginger chicks are gross af.
V 3 Comments
175
Priyanka Chopra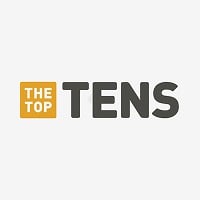 Priyanka Chopra is an Indian actress, singer, film producer, philanthropist, and the winner of the Miss World 2000 pageant.
Fake personality. But really hot!
Should definitely be in the top 5. Ugly plastic bitch.
Pig faced slut with no talent whatsoever.
176
Katie Holmes
She has no talent without tom cruise
177
Audrey Hepburn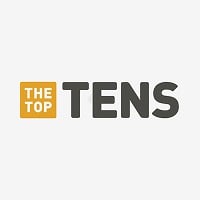 Audrey Hepburn, born Audrey Kathleen Ruston (4 May 1929 – 20 January 1993) was a British actress and humanitarian. Recognized as a film and fashion icon, Hepburn was active during Hollywood's Golden Age. She was ranked by the American Film Institute as the 3rd greatest female screen legend in American ...read more.
178
Salma Hayek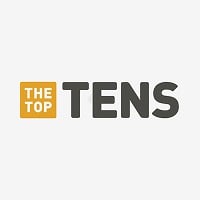 Salma Hayek is a Mexican-American film actress, producer and former model. She began her career in Mexico starring in the telenovela Teresa and starred in the film El Callejón de los Milagros for which she was nominated for an Ariel Award.
Everything about Salma is dazzling!
179
Andie MacDowell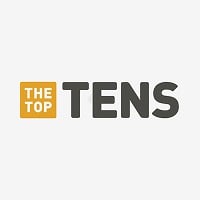 Love her, beautiful woman.
Annie McDowell is hideous. I think she is one of the ugliest people I've ever seen. And that voice. She must give real good head to get where she is, it certainly is not her looks or lack of. Small slits for eyes, weird shape too, hideous mouth, ugly teeth. A train wreck of ugliness!
Can't stand her giant "five-head". I do not know how people could think this homely thing is attractive at all!
Fugly! Sloping eyebrows and slits for eyes. And the voice. Horrid, boring voice. Huge nose and forehead.
180
Brandy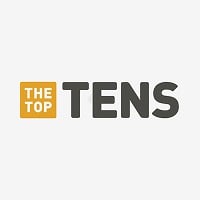 Pig eyes are an unattractive feature to any face. She is plain ugly and full of herself. I just can't fathom her being a sex simple. In her "put it down" videa she is ugly, talentless, boring, and oh did I mention that she's ugly as sin.
Her eyes are too small and way too far apart, her nose is really wide and her mouth is too big for her face. Odd looking woman.
Wow, people always say I look like her. LoL
This girl is so ugly with those I don't know what kind of eyes. I would say goat eyes. Her makeup people shouln't make up her eyes so ugly. She has alwyas been ugly to me. She's fake and ugly, ugly, ugly!
PSearch List
Recommended Lists
Related Lists

Most Admired Female Celebrities In the Philippines

Top Ten Hottest Female Celebrities Over 40

Prettiest Female Celebrities of 2013

Female Celebrities With The Best Bodies

Most Annoying Female Celebrities
List StatsUpdated 19 Oct 2017
12,000 votes
426 listings
11 years, 119 days old

Top Remixes (30)

1. Lady Gaga
2. Amy Winehouse
3. Oprah Winfrey

whatImsayn

1. Paris Hilton
2. Cate Blanchett
3. Miley Cyrus

Anonymous007

1. Sarah Jessica Parker
2. Angelina Jolie
3. Fergie

samysalib
View All 30
Posts
Mcgillacuddy
Error Reporting
See a factual error in these listings? Report it
here
.