Ugliest International Cricketers of All Time
THIS LIST FEATURES THE UGLIEST INTERNATIONAL CRICKETERS OF ALL TIME.
The Top Ten
1
Lasith Malinga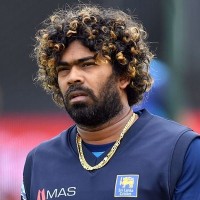 He is an idiot!
I have never ever seen a person like this in my whole life,guys!
He sucks!
He is very ugly
He is too ugly and his hair style give him 5 more stars
Looks like a carnival guy
2
Lakshmipathy Balaji
The call him the shadows
3
Brad Williams
HE IS REALLY VERY VERY VERY UGLY.HE HAS GOT A ROUND, SMALL NOISE AND VERY ITCHY AND FLAT BROWN EYEBROWS. ONE SCARY CRICKETER FROM AUSTRALIA!
4
Umar Gul
I don't say that he is nice but in face wise sometimes he is looking good
Face like a pig
He is ugly and bad
Very ugly man 👨
5
Kapil Dev
Kapil dev such a cheater ugly joker.
Somewhat ugly and his moustache makes it worse
He is so damn ugly!
He is bad looking
Kapil Dev was one of the hearth throbs... He is a very good looking guy. He has a good personality and a very pleasing smile.
6
Colin Croft
DURING HIS PLAYING DAYS HE WAS QUITE UGLY AND NOT A PRETTY SIGHT FROM THE OTHER END.THOUGH THAT BEARD IS NICE BUT IT DOES NOT SUITE HIM AS HE IS BALD.QUITE A NICE BOWLER BUT REAL UGLY!
7
Virat Kohli

He is like donkey whose work is just barking
Ugly and his girlfriend is even ugly
He is the most mad donkey...
Stunning ugliest cricketer
8
Andrew Symonds
Should be number 1
He is a wonderful animal character in cricket dield
U looks like truffle butter
MAN HIS HAIRSTYLE IS TERRIBLE AND UGLY.HE IS PROBABLY THE MOST UGLY CRICKETER OF AUSTRALIA
9
Shikhar Dhawan

Face like horse... Oh my god...
He looks as a beast
He is not much ugly if he grow up his hairs and cut off his moustache.
His mostache makes him ugly and when he smiles he look more ugly
10
Muttia Muralitharan
His face doesn't shine even in sunlight
I don't know him...hey!
He is the number one "not goodlooking" player ever... Look at his face when he is delivering a ball? :D
HE IS ACTUALLY THE BEST SPINNER IN BOTH ODIS AND TESTS EVER.A TRUE LEGEND OF THE GAME.I AM A BIG FAN OF HIM TOO BUT THIS LIST ONLY LOOKS AT HOW UGLY THEY ARE.AND FANS PLEASE ADMIT HE IS QUITE UGLY.
The Contenders
11
Makhaya Ntini
Belongs in the zoo
Him neither
UGH...HE IS QUITE A NICE BOWLER, BUT HIS HAIRSTYLE, HIS CHIN, HIS EYES ACTUALLY SCARE ME.A TRUE LEGEND OF THE GAME BUT VERY UGLY!
12
Rohit Sharma

Rohit Gurunath Sharma is an Indian international cricketer who plays for Mumbai in domestic cricket and captains Mumbai Indians.
Duh...he's a man but I hate him!
He is getting fat every year.
He is ugly hASHTAG HE LOOKS LIKE YO Mama
13
Scott Styris
THIS NEW ZEALAND-ER SCARES ME...HE IS QUITE FAIR AND EFFECTIVE WHILE PLAYING.BUT HIS ODD FACE SHAPE MAKES HIM PRETTY UGLY
14
Sachin Tendulkar

Sachin Ramesh Tendulkar is a former Indian cricketer and captain, widely regarded as one of the greatest batsmen of all time.
My father likes him though...he sucks too!
He is too ugly
He is a fool
15 Sreesanth
16
MS Dhoni
He is a must be in mental hospital
White hair make him ugly
Ugly
17
Shahid Afridi

Shahid afraid is a ugly cricketer in the world ever
He is the ugliest person in the world.he is a low mentality person he cheated with his own team mates such like PSL finals a his a cheap Pakistani
18
Chris Gayle

Yes true he is very ugly
Ugliest Beast
I AM A BIG FAN OF HIS SIXES WHICH HE HITS LIKE ROBOT.BUT EVERYTHING ABOUT HI FACE IS-HIS HAIR, HIS EYES, HIS LIPS
19
Hardik Pandya
Looks Like a Beast!
He is not a Indian he is a red Indian.
His aggression is ugly
Stupid. Over confident. Good for nothing
20
Kieron Pollard
He have a family pack and a family pack ice cream and 5 litre coma cola in his stomachs he can invincible in the dark.
My mistake it's invisible,
He has a big stomach-a family pack
21 Luke Ronchi
22 Thisara Perera
23
Ravichandran Ashwin

Ugliest in face and bowling
24
Ishant Sharma
I just hate him he looks very ugly he always fights
I hate ishant sharma he like fighter bull
I can't bear to even look at his face.
Most ugliest no match
25
Mitchell McClenaghan

He has long hair like Tarzan and has Chimpanzee Eyes
PSearch List