Best Underground Rappers 2015
People like Kendrick Lamar or J. Cole (although great rappers) aren't on this list because it's lesser known rappers only. I wanted to create this list in case someone wants to find more "underground" rap to listen to.
If you add any please add your favorite song by them as well
The Top Ten
1
Joey Bada$$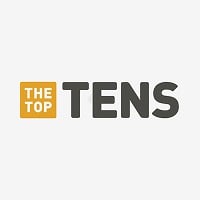 Jo-Vaughn Virginie Scott, better known by his stage name Joey Badass, is an American hip hop recording artist and actor.
My favorite song from him: Catharsis

Has an 80s - 90s vibe to his music but has his own distinct, new sound
You can't have him as number one unless the rest of Beast Coast is also in the top five
2
MF Doom (Danger Doom)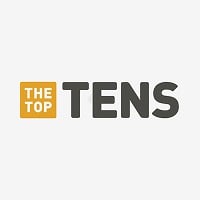 Daniel Dumile, also known as MF DOOM, is a British-born hip hop recording artist who spent most of his life in the United States.
My favorite song from him : Vats of Urine

Very distinct voice, usually a slower smooth flow - he probably has my favorite voice of any rapper and some of the best beats as well. His lyrics are also awesome
3
Chance The Rapper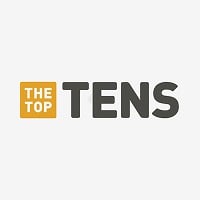 Chancelor Jonathan Bennett, known professionally as Chance the Rapper, is an American rapper, singer, songwriter, and record producer from the West Chatham neighborhood of Chicago, Illinois.
Chance is able to rap about serious topics but still have a fun with music as well.
My favorite song from him: Lost ft. Noname Gypsy

He has a very unique and distinguishable voice, he often uses unconventional ways of flowing but it works. His music has a wide range of sounds, it's difficult for me to describe but he has some of the best lyrics I've ever heard
4 Flatbush ZOMBiES
5
Tyler, The Creator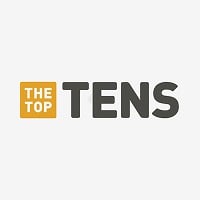 Tyler Gregory Okonma (born March 6, 1991), better known by his stage name Tyler, The Creator, is an American rapper, record producer, and music video director.
My favorite song from him: Lone

It seems he sometimes gets labeled as "weird," most people know him from the song Yonkers. He sometimes raps about dark subjects but some of his songs are very poetic and beautiful. He has a distinct deep, gravelly voice which works really well with his rapping style
6
Angel Haze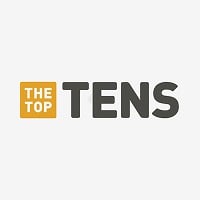 My favorite song from her: White Lillies

One of the best rappers in the game, she almost has a more alternative rock vibe than a typical rap beat to her songs
7
Mick Jenkins
My favorite song from him: Jazz

Not sure if this guy really has a specific "style" and I like that a lot about him. His songs sound different from each other. "Jazz" uses a sample from Yael Naim's "Toxic" and sounds a lot different than other rap songs. I love the rapping over the simple, melancholy-ish tune
8
Atmosphere
My favorite song from him: Became

Probably one of the best storytellers in the history of rap. "Became" is probably the best example of a full story told through rap, it's beautiful
Love his voice
9
Earl Sweatshirt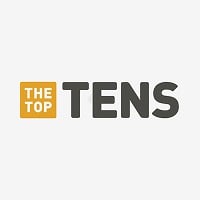 Thebe Neruda Kgositsile, better known by his stage name Earl Sweatshirt, is an American rapper, record producer, and disc jockey from Los Angeles, California.
My favorite song from him: Chum

Usually a slower paced rap with a "darker" theme. He's a great lyricist and wordsmith
10
Spazzy D
Favorite song by him: Drown Me

He almost sounds like a mix between Kendrick Lamar and J. Cole but with his own twist. I love his beats, they're fantastic and his lyrics are great too
The Contenders
11
K. Flay
My favorite song from her: Hail Mary

She has an alternative rock sound to her songs and her voice fits perfectly with the instrumentals she uses. Her songs make me want to go to a street race and see the city lights at night
12
NoName Gypsy
My Favorite song from her: Sunday Morning

Her flow is impeccable and her wordplay is great. She has one of the best flows I have ever heard
13
Open Mike Eagle
My favorite song from him: Nightmares

Not sure how to describe his overall style but the song "Nightmares" has one of the smoothest flows of any song I've heard
14
Logic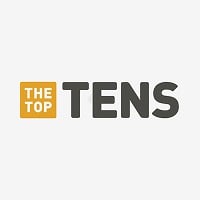 Born on January 22, 1990, in Gaithersburg, Maryland. Sir Robert Bryson Hall II, better known as Logic, is one of the most influential artists in the rap game today, with amazing lyricism and flow. Logic first gained major fame through making 2013's edition of the XXL Top-10 Freshmen List, and has easily ...read more.
My favorite song from him: 5 A.M.

He's kind of like if you took a rapper directly from the 80s/90s and brought them to the present and they discovered the new beats sounds (think of Drake), Logic would be the result. A little braggadocios but also talking about the community he came from
15
SwizZz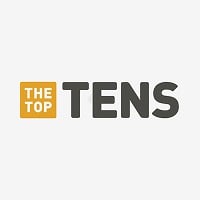 My favorite song from him: Crank

He has a very distinct voice and house the general sound of Funk Volume (for example: Tech n9ne and Hopsin). If you ever wanted to send someone a song showing them how much you don't care what other people think of you, "Crank" could do the trick
Awesome own style voice! Best song Lucifer effect
16 The Underachievers
17
Dumbfoundead
My favorite song by him: Stereo Jack

One of the rappers who initially hooked me into "underground" rap and I haven't been back since
18
Skizzy Mars
My favorite song by him: Moments

He has a more light dubstep feel to some of his songs. I can turn his music on and drift away, but they want me to get up and create things at the same time
19
Grieves
My favorite song from him: Serpents

In a way he reminds me of Kid Cudi with the way they both sort of simultaneously rap and sing
20
Reverie
My favorite song from her: One Syllable

The way she raps her songs seems very genuine and real to me, I can really get wrapped into her songs
21
Aesop Rock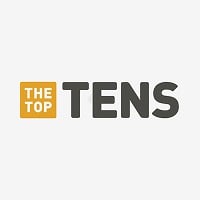 Should've been higher
My favorite song from him: Facemelter

This guy has a distinct voice and an alternative sound to most of his songs
22
L'Orange
My favorite song from them: Taken By The Night

These two are both individual rappers but when they collab together it's amazing. Their songs have a jazzy, laid back beat to them. Something you could sit on the roof with and just stare at the stars
23
Jonwayne
Reminds me a bit of Action Bronson in his flowing style but has more of an entrancing use of beats in my opinion. You can turn his music on, sit back and think about life
24
8thw1
My favorite song from him: A Fools Lullaby

This guy has a definite underground sound but in the best way. He generally has a positive message or feeling to most of his songs
25
Wax
My favorite song from him: Pictures of You

This guy is very genuine but you can tell he obviously doesn't take himself too seriously. His songs seems very honest and sometimes slightly self deprecating
26
Gavlyn
My favorite song from her: Why Don't You Do It Right

She has a laid back flow and kind of jazzy beats
27
Clipping.
My favorite song from him: Story 2

One of the best storytellers from hip hop. "Story 2 " paints a completely full picture and delivers emotion as well. Their sound is "experimental." Their songs sound very stripped down, with only the basics of what they want to convey. You don't always need a thousand sounds at once and they prove this very well, the lack off "extra" makes you focus on the words more but their beats are still great
28
Rejjie Snow
My favorite song from him: Lost in Empathy

He reminds me of Tyler, The Creator if he was mixed with Open Mike Eagle
29
Pac Div
My favorite song from him: Savages

You know when the beat drops in Dubstep? That's what his entire songs sound like. More of a grandiose rapper than a lyricist but his songs are still enjoyable, good work out music
30
P.O.S
My favorite song from him: POS Is Ruining My life

His beats are like if you turned the instrumentals from metal music into rap beats but not quite as fast as metal songs tend to be
31
Kero One
My favorite song from him: So Seductive

He uses a very jazzy sound in most of his beats and it's awesome
32 Sample
33
GoldLink
He is kind of like Kendrick Lamar and Drake mixed together
34
Hopsin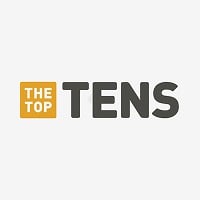 Marcus Jamal Hopson, better known by his stage name Hopsin, is an American rapper, record producer, director and actor from Los Angeles, California. Hopsin was born on July 18, 1985. His first album was called Emurge but he's best known for his album titled Raw.
BAdd New Item
Related Lists

Underrated Underground Rappers/ Rap Groups

Top 10 Underground Rappers
Best Underground Pakistani Rappers

Top 10 Rappers Who Should've Stayed Underground
List Stats
34 listings
3 years, 85 days old

Error Reporting
See a factual error in these listings? Report it
here
.