Top 10 Underrated '90s Albums by a Female Singer
Irina2932
The Top Ten
1
Erotica - Madonna
Criminally overlooked album. Yes, it had some sexual provocation but its content was very deep and creative - melodious fusion of pop, Dance, Jazz, New Jack Swing, Lounge and House
"Rain", "Deeper and Deeper", "Bad Girl" are brilliant tracks - Irina2932
2
Live Your Life Be Free - Belinda Carlisle
Another brilliant Pop album from Belinda. Songs "Live Your Life Be Free", "Do You Feel Like I Feel? ", "Half the World" and "Little Black Book" were so under-estimated - Irina2932
3
Laura Branigan - Laura Branigan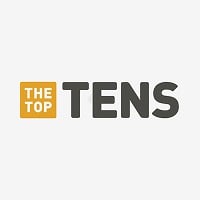 Laura Ann Branigan was an American singer, songwriter, and actress known for her powerful, husky alto singing voice which spanned four octaves.
An incredible singer. One of the best without a doubt. This beauty could SING.
This is my favorite album by Laura. It sounds fresh and vocally captivating. - Irina2932
4
It's a Man's World - Cher
My 2 favorite Cher songs are here - "Walking in Memphis" and "One by One". Amazing album - Irina2932
5
Paintings in Yellow - Sandra
Sandra is the real Queen of Synthpop genre. This album includes an underrated singles "Hiroshima", "(Life May Be) A Big Insanity" and "Johnny Wanna Live" - Irina2932
6
Celine Dion - Celine Dion
Compared to her most successful albums of the 90's this one was criminally underrated. Too bad. It's a wonderful record with very powerful songs - "Love Can Move Mountains", "Beauty and the Beast", "Water from the Moon", "Did You Give Enough Love", "Nothing Broken But My Heart" - Irina2932
Celine Dion is better the Whitney & Mariah vocally and she makes better music then the both of them. It's true, and it is sad she will only get recognition when she passes on.
7
I'm Breathless - Madonna
Madonna is very brave. Not every pop artist would sing Jazz. She did it and she did it great. Very nice performance - Irina2932
8
Soul Dancing - Taylor Dayne
It differs from her previous albums. It's more Dance-pop/House with Adult Contemporary elements. Interesting album - Irina2932
9
Daydream - Mariah Carey

love
10
Fumbling Towards Ecstasy - Sarah McLachlan

What an excellent album that people have no idea about. Songs and lyrics that are amazing and truly meaningful and full of real meaning. Wonderful!
The Contenders
11
Wildest Dreams - Tina Turner
The best Tina's album in the 90's. True masterpiece - Irina2932
12
Great Expectations - Tasmin Archer

Excellent unforgotten album.
13
Close to Seven - Sandra
Another highly underrated Sandra album from the 90's. The album continued a development towards a more meditative, less dance-oriented musical style. - Irina2932
14
Emotions - Mariah Carey

15
MTV Unplugged - Mariah Carey

16
Pieces of You - Jewel

Jewel's first album. This deserves as a whole so much more recognition than it gets. Highlights may be "Pieces of You," "Foolish Games," "Little Sister," "Don't," and (definitely) "Amen." her maturing voice is showcased beautifully, with deep and meaningful lyrics that deal with real problems (eg. Drugs/addiction: "Who Will Save Your Soul" and "Little Sister" as well as racism in "Daddy." This is a really incredible album.
17
Music Box - Mariah Carey

18
Mariah Carey - Mariah Carey

19
Butterfly - Mariah Carey

20
Rainbow - Mariah Carey

21
Merry Christmas - Mariah Carey

22
#1's - Mariah Carey

23
Bedtime Stories - Madonna

24
Spirit - Jewel

I know of no other people who have listened to this album. The lyrics are beautiful, and the music is simple. I think the highlights would be "Kiss the Flame," "Hands," "Deep Water," and "Do You." truly it is a wonderful album, and I do think Jewel's music in general (but mostly her 1990s work) is incredible and deep.
BAdd New Item
Related Lists
Most Memorable 90s Albums By a Female Singer

Best '90s Albums From Female Singers
Top 10 Underrated '80s Albums by a Female Singer

Top 10 Underrated '10s Albums by a Female Singer
List Stats
24 listings
6 years, 234 days old

Top Remixes
1. Erotica - Madonna
2. Live Your Life Be Free - Belinda Carlisle
3. Laura Branigan - Laura Branigan
Irina2932
Error Reporting
See a factual error in these listings? Report it
here
.