The Ten Most Underrated Acting Performances In Film
These are what I consider to be the most underrated acting performances ever in film history by man or woman.
The Top Ten
1
Robert de Niro In Taxi Driver
The 'are you talking to me? ' Line has been parodied so many times that people fail to realise how iconic it really is. If you sit and watch taxi driver, you see the declining pshyce of a man driven to desperation by lonliness and isolation. Travis bickle becomes so out of touch with society that he feels the only way to connect with others is through violence. And in his private moments we see him talking to himself in a mirror either envisoning, haullucinating or fantasizing but ultimately preparing himself how to react in a dangerous physical altercation. Robert de niro's improvising was what gave life to the iconic line and it has got to be the most iconic and recognizeable ad lib in film history. This is the reason why I think it is the most underrated, no one is able to grasp the seriousness of this line unless they have sat down and watched taxi driver without oscilating between there cell phones and the T.V. Robert de niro was phenominal in this film and it is by far the most ...more
2
Christian Bale In The Dark Knight Trilogy
Worst Batman ever
Love or hate the bat voice, Christian bale WAS Batman through and through. I personally like bales use of his gritty tone when beating up bad guy's in his cape and cowl for many reasons. For one his gritty tone of voice captures the gritty, reality based adaptaion of bob kanes work. Secondly Batman puts fear into the hearts of criminals and the voice would be scary to hear from the dark of an alley way, or right in your face as batmans got you bu the collar. (Hirdly it makes sense for batman to have a differnt voice than bruce Wayne because that way he is 100 percent unrecognizeable and it really brings gives us an auditory distinction in the duality of batman and bruce Wayne. Anyways he was awesome and he really played bruce Wayne perfectly as well both his play boy ruse and bruce Wayne to the core. A masterful, epic series of performances in this trilogy which will stand the test of time and the fact he only won a saturn award for his role in batman begins is severly underrated
3
Gary Oldman In Dracula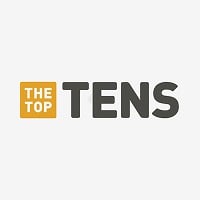 Gary Leonard Oldman is an English actor, filmmaker, musician, and author. Renowned for his "big" acting style, Oldman is one of the most celebrated thespians of his generation, with a diverse career encompassing theatre, film, and television. He has received a Golden Globe award and an Academy Award: ...read more.
Gary Oldman blew my mind in this movie. The opening scenes where he loses his faith in God and renounces him is one of the best acting scenes in horror films and in film period. His performance as Dracula is so convincing at times while watching the movie you forget it is even him, you just see him as Dracula and I'd even wager that Bram Stoker would applaud his performance if it was in some way possible for him to see it. He won a Saturn award for this role and deservedly so but there is no denying that Oldmans take on one of the most popular horror figures in fiction was and is severly underrated.
Definitely agree. It's one of the best performances I have seen in horror in general. Definitely underrated.
4
Alan Rickman In the Harry Potter Saga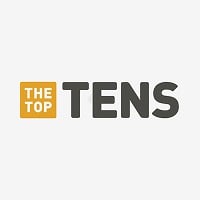 Alan Sidney Patrick Rickman (February 21st 1946 - Janurary 14th 2016) was an English actor and director known for playing a variety of roles on stage and screen, most notably Severus Snape in the Harry Potter series and Hans Gruber in Die Hard. He passed away of pancreatic cancer in 2016
For those of you who read the books written by the genius author J. K Rowling, it is safe to say you would all agree that Alan Rickmans portrayal as the mysterious professer snape jumped from the books and onto the screen. Snape is a very complex character to say the least and Rickman made it seem effortless and completely natural to play such a layered character. Whether or not you think Alan Rickman deserved an oscar or a golden globe for any performance in the harry potter saga is debatable (personally I think he deserved an oscar nomination for the last three films in the saga) but there is no denying that his performance is sadly and truthfully underrated.
5
Robin Williams In Patch Adams
No actor in history has ever had a broader range than Robin Williams. This was a man who is the funniest person to ever walk this earth, and an even better comedic actor. He was a master of improvisational acting and he could give you jaw-droppingly convincing, in depth dramatic roles. He was the most wide range actor to ever hit the silver screen in Hollywood or in world cinema history. If you haven't seen Patch Adams I suggest you watch it because Williams is amazing, he walks the tightrope between comedian and dramatic acting by playing a genius intellect, enlightened, med school student with a sense of humor to a T. He gives us a master class level acting performance. The fact that he didn't win an academy award for best actor is why it is so underrated
6
Brandon Lee In the Crow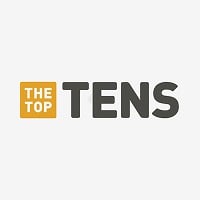 Brandon Bruce Lee (February 1, 1965 - March 31, 1993), was an American actor and martial artist. He was the son of martial artist and film actor Bruce Lee and teacher Linda Lee Cadwell, the grandson of Cantonese opera singer Lee Hoi-chuen, and brother of Shannon Lee. He died (at the age of 28) during ...read more.
It is so sad that Lee passed away during his prime and what would have suredly been the beginning of a legendary acting career, Brandon Lee showed us in the crow how talented of an actor he was. This performance was so ahead of its time that I'd argue had it have been released this year, Lee would have gotten a saturn award nomination and win, maybe even a golden globe or an oscar. Needless to say that it was made at the right time because it showed critics and moviegoers that a comic book/graphic novel based movie should be treated seriously and remain true to the source material. Brandon Lee's performance as Eric Draven in my opinion is one of the greatest of all time and the fact that it dosen't even crack any top 100 lists is why this performance is so underrated.
7
Sean Astin in The Lord of the Rings Trilogy
Can't imagine anyone who could have played Sam better than Sean Astin. He did a marvelous job.
8
Ray Liota In Goodfellas
Great acting, even better than the boring Joe Pesci actor!
Enough said. If you haven't seen this movie you are just experiencing the world beyond the hole you crawled out of.
9 Edward Norton in Primal Fear
10
Marlon Brando In Apocalypse Now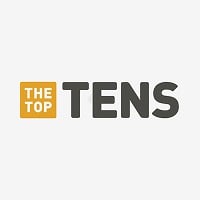 Marlon Brando, Jr. was an American actor, film director, and activist. He is credited with bringing a gripping realism to film acting, and is often cited as one of the greatest and most influential actors of all time.
What?!?! Marlon Brando? Underrated? I'd be thinking the same thing but of all of his performances this one is underrated, so underrated its not even funny. This is arguably the best performance ever and yet its never talked about when the best is being debated and discussed. He was so in depth in his character he was unrecognizeable, he really gave us the performance of a lifetime. It was too dark though for an awards but the performances that are ahead of there time never thrive when it comes to award nominations, they instead go on to inspire in years to come. Butit is irrefudable at how underatded this performance is.
The Contenders
11 Michael Keaton in Batman
12
Steve Buscemi in Reservoir Dogs
Amazing acting performance, the only reason why I have watch Reservoir Dogs again!
13
Faye Dunaway In Chinatown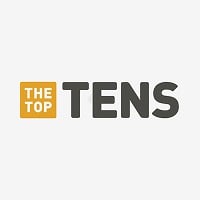 Dorothy Faye Dunaway is an American actress. She has won an Academy Award, three Golden Globes, a BAFTA, an Emmy, and was the first-ever recipient of a Leopard Club Award which honors film professionals whose work has left a mark on the collective imagination.
This movie is legendary for so many reasons. Firstly the masterful, well structured screenplay written by Robert Towne, Roman Polanski's neo-noir approach to filming, jack nicholsons iconic performance as Jake Gitties and wait... What else is there... Oh ya... FAYE DUNAWAY! She gave us the most mysterious and sexy performance in Chinatown and she was at the same time able to make her equally as damaged. This movie had us guessing and when you watch Chinatown a second time you will notice the subtleties in her acting that point to the dark (spoiler alret... ) Gruesom ending she recieves. This is one of the greatest performances ever bestowed upon the big screen and is overshadowed by jack, roman, robert townes writing and john huston. Making it very underrated
14 Mickey Rourke in The Wrestler
15 Julianne Moore in Far from Heaven
16
Audrey Hepburn in Wait Until Dark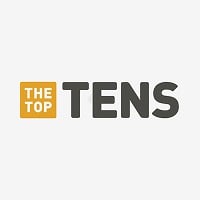 Audrey Hepburn, born Audrey Kathleen Ruston (4 May 1929 – 20 January 1993) was a British actress and humanitarian. Recognized as a film and fashion icon, Hepburn was active during Hollywood's Golden Age. She was ranked by the American Film Institute as the 3rd greatest female screen legend in American ...read more.
17 Tom Cruise in Magnolia
18 Oprah Winfrey in The Color Purple
19 Arnold Schwarzenegger in The Terminator
20
James Baskett In Song of the South
The movie is surrounded by so much controversy, that people forget to appreciate Baskett's performance. He even received an academy award, yet is becoming forgotten because Disney won't allow the movie to be released to the public.
21 Jaye Davidson in The Crying Game
22
Michael Caine in The Muppets Christmas Carol
He plays the role so well. As well as he can when he isn't playing Alfred Pennyworth from The Dark Knight Trilogy.
23
Aaron Eckhart in The Dark Knight
A great villain transformation performed very well by Aaron Eckhart. Overshadowed by Heath Ledger's joker performance.
24 Barbara Stanwyck in Sorry, Wrong Number
25
Doug Hutchison in The Green Mile
Admittedly, he did do a pretty awesome job at playing Percy Wetmore
Highly under rated character actor
There will never be another "Percy"
26 Charlotte Gainsbourg in Nymphomaniac
27 Eli Wallach in The Good, the Bad & the Ugly
28 Christopher Lloyd in Back to the Future
29 Jim Carrey in Eternal Sunshine of the Spotless Mind
30 O' Shea Jackson Jr. in Straight Outta Compton
31
Peter O'Toole In Lawrence of Arabia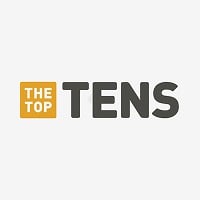 Peter James O'Toole was a British stage and film actor of Irish descent. He attended the Royal Academy of Dramatic Art and began working in the theatre, gaining recognition as a Shakespearean actor at the Bristol Old Vic and with the English Stage Company before making his film debut in 1959.
32
Leonardo DiCaprio In The Basketball Diaries
One of the best performance of all time
33
Marilyn Monroe in The Misfits
It was her final film role, and her only chance to really shine as an actress. And while she got top billing (unlike her co-star Eli Wallach, who valiantly outshone the rest yet hardly got any), her looks are frequently capitalized on. Even her character gets constant disrespect from the other men in the film.
But she really does show that she can act in a dramatic role. I just wish she got the respect she deserved. - SourNote2014
34 Leonardo DiCaprio in Catch Me If You Can
35
Ralph Fiennes In Red Dragon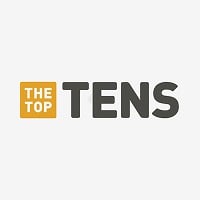 Ralph Nathaniel Twisleton-Wykeham-Fiennes (born 22 December 1962) is an English actor, director and producer. A noted Shakespeare interpreter, he first achieved success onstage at the Royal National Theatre. ...read more.
Do you see? Ralph Fiennes was terrifying in Red Dragon, so scary in fact he even rivals-if not-surpasses his co-star Anthony Hopkins portrayal as Hannibal Lecter. Ralph Fiennes was so good he gave us a glimpse into the last strand of humanity of a man turned monster (or man dragon. ) Ralph Fiennes has been robbed at the acadamy awards on more than one occasion and he deserved a win for his portrayal as Francis Dollarhyde, and the fact that it will not be remembered in years to come is what makes this performance very underrated
36 Joe Pantoliano in Memento
37
Edward Norton In Fight Club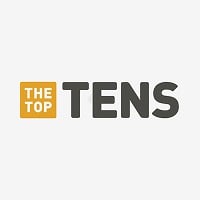 38 Tom Green in Freddy Got Fingered
39 Mark Wahlberg in Boogie Nights
40 Cher in Mask
41 Isabelle Huppert in The Piano Teacher
42
Neve Campbell in Scream
How is she underrated? She's the lead role in that " succes " movie.
43
Kate Del Castillo in Under The Same Moon
Just... Wow. I never heard of this film. I never heard of this actress. But when I started watching the movie, I was awestruck as to how this performance didn't win the Academy Award. The character isn't even that well written, but you barely notice because she is so phenomenally powerful - a performance for the ages.
44 Jack Nicholson In The Shining
45
Kevin Spacey In Seven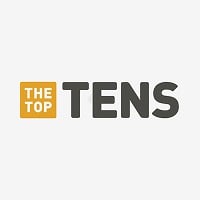 Kevin Spacey Fowler is an American actor, producer and singer. He began his career as a stage actor during the 1980s before obtaining supporting roles in film and television.
46
Michael Clarke Duncan in The Green Mile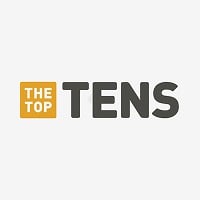 Without a doubt, one of the finest performances the silver screen has ever witnessed - a truly mammoth performance from a hulking thespian.
47
Paul Newman In Cool Hand Luke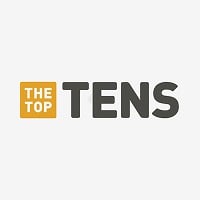 Paul Leonard Newman was an American actor, film director, entrepreneur, professional racing driver and team owner, environmentalist, activist and philanthropist.
48 Matthew Broderick In Ferris Bueller's Day Off
49 James Franco In 127 Hours
50 Johnny Depp In Ed Wood
PSearch List
Related Lists

Greatest Acting Performances On Film

Top Ten Perfect Acting Performances In Film History
Top Ten Most Chilling Acting Performances

Most Memorable Acting Performances From Child Actors
List Stats
100 votes
89 listings
4 years, 301 days old

Top Remixes
1. Julianne Moore in Far from Heaven
2. Audrey Hepburn in Wait Until Dark
3. Oprah Winfrey in The Color Purple
Martin_Canine
1. Ray Liota In Goodfellas
2. Steve Buscemi in Reservoir Dogs
3. Arnold Schwarzenegger in The Terminator
NK1998
1. Robert de Niro In Taxi Driver
2. Christian Bale In The Dark Knight Trilogy
3. Gary Oldman In Dracula
htoutlaws2012
Error Reporting
See a factual error in these listings? Report it
here
.