Most Underrated American Idol Contestants
idolangelx13
The Top Ten
1
Clay Aiken
An unbelievable voice! He can sing anything! He is also a great entertainer... funny with a quick wit and great rapport with the audience, Clay was way ahead all of Season 2 and should have won. His "Bridge Over Troubled Water" was phenomenal!
Wish that he would have had more chances on the radio.
What a voice. I am always astonished to hear him sing. Favorite AI performer of all time.
Best voice, bar none.
2 Comments
2
Haley Reinhart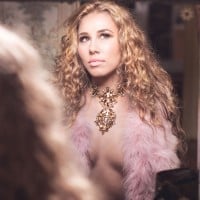 Haley Elizabeth Reinhart is an American singer, songwriter, and voice actress from Wheeling, Illinois, a suburb of Chicago.
She has a very unique vocal ability that no one in American Idol has showcased in its entire run. She can do anything from jazz, rock, soul, country... She covered songs, made it her own, and made it priceless. She is a goddess in the stage, mesmerizing everyone who watch and listen to her. America should see her talent as how we, from other parts of the world, did. You wouldn't regret it.
She doesn't get the fame she deserves. You kidding me? This girl rocks, she should have won that season hands down. Don't blame me, I love Scotty and he's one of my fave Idols, but I think that Haley has what it takes.
Judges always gave positive criticism to her competition even though she pushed limits and was unique...
She has a unique voice which was very Underrated - mood333
7 Comments
3
Kelly Clarkson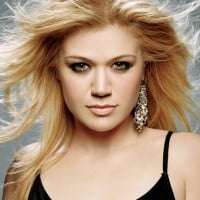 Kelly Brianne Clarkson is an American singer, songwriter and children's book author. She rose to fame in 2002 after winning the inaugural season of the television series American Idol, which earned her a record deal with RCA Records. Clarkson's debut single, "A Moment Like This", topped the US Billboard ...read more.
I don't see how she underrated. She's one of the first American idols that I talk about. No pun intended. She's phenomenal. And her music and top hits tell it all
Underrated cause she doesn't win every award she's nominated for. But she's the only idol contestant to have 100 billboard no. 1 singles. So... Yeah
She gets the success she deserves, but for some reason, some people don't see her as being as amazing as she is.
Kelly Clarkson is not underrated if she's also #1 on a list of the best idol contestants of all time.
3 Comments
4
Elise Testone
She's got awesome voice but she'd been thrown under the bus several times
An incredible vocalist, she should have been at least in top 3, I think that her voice is amazing and very unique.
5
Katharine McPhee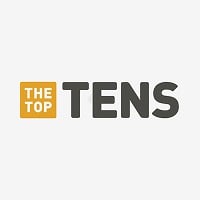 Katharine Hope McPhee is an American actress, singer, and songwriter. In May 2006, she was the runner-up on the fifth season of American Idol. Her self-titled debut album was released on RCA Records on January 30, 2007, and debuted at number two on the Billboard 200, selling 381,000 copies.
Gorgeous voice & she's now an actress as well as a singer She should've won hands down!
6 Carly Smithson
7
Megan Corkery
Quirky, different, and just what the industry needs. I bought and love both of her albums. Admittedly, her song choice wasn't always great. But she was just misunderstood.
8
Phillip Phillips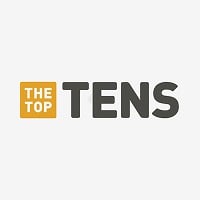 Phillip LaDon Phillips Jr. is an American singer, songwriter and musician who won the eleventh season of American Idol on May 23, 2012. His coronation song, "Home," released after his win, became the best selling of all coronation songs.
How is he underrated? He won!
9
Taylor Hicks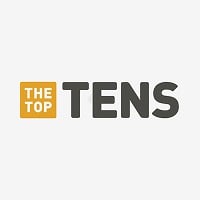 10
Allison Iraheta
Allison was amazing! The only true female rocker ever on the show. The fact that she was eliminated on rock week instead of Scream On Gokey is still one of the biggest upsets in American Idol's history. Kradison should've been the top 3.
The Contenders
11
Kris Allen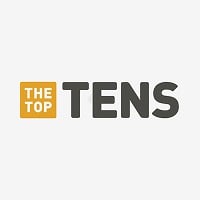 Kristopher Neil Allen is an American singer and songwriter from Conway, Arkansas, and the winner of the eighth season of American Idol.Prior to Idol, he self-released a 2007 album entitled Brand New Shoes.Allen's Idol coronation song, "No Boundaries" and his version of "Heartless" both charted within ...read more.
I often wonder if Kris' career would be better if he didn't win. I see so many comments that Adam Lambert should have won (heck, even Kris Allen said that more than once).
He was a brilliant young artist, unfortunately the show wanted to stick to the Danny-Adam finale, too bad for them - BIG TIME! - ramlien
Faded into obscurity after his fifteen minutes of fame. Kris should change his last name to Who. You know, Kris Who?
He sings "Hit the Road Jack" at his shows. They must be bringing in bus load of 80 year olds to see him perform. Lol
1 Comment
12
Elliott Yamin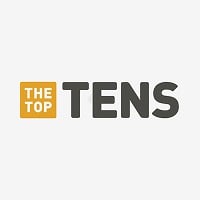 Efraym Elliott Yamin is an American singer known for his hit single "Wait for You" and for placing third on the fifth season of American Idol.
He should have won that season, he is such an amazing performer with soul and emotion.
13
Diana DeGarmo
She wasn't only a good singer, but she was also an AMAZING, INCREDIBLE person! So humble and ordinary that I could almost relate with her! She is so, so sweet and inspiring!
She lacked Fantasia's star quality and powerful voice but she doesn't get the success she deserves. She is truly amazing and her voice is beautiful.
Had she not had to face Fantasia in the finals, she would had won her season for sure
Come on, she was incredible.
1 Comment
14
Tatiana Del Toro
She's a great singer, but some people are annoyed by her, and are therefore not listening to how good a singer she is.
If I were Michael Sarver or Anoop, I would apologize to her for unfairly taking her spot, which she deserved. - ilovekelly75
The judges should not play favorites! - ilovekelly75
15
David Cook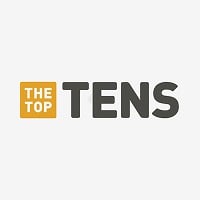 David Roland Cook is an American rock singer-songwriter, who rose to fame after winning the seventh season of American Idol in 2008. Prior to Idol he released an independent album entitled Analog Heart.
Amazing voice very deep yet still an incredible 2.4 octaves range very original and always knowing what to do when to do it totally deserved to win but after his win his not really as big as he should he's a lot better than the famous Daughtry and a lot more versatile than kelly clarkson
One of the best voice in the history of IDOL, he is also a very good role model, he offers a lot of money in charities and he is very humble.
16 Joanna Pacitti
17 Vonzell Solomon
18
Melinda Doolittle
She is my favorite IDOL ever, and I think she is the most underrated contestant in the history of AMERICAN IDOL. Her voice is remarkable, unique and beautiful, definitely better than other winners like Kelly Clarkson. She should be more famous, making huge career, be a star.
A phenomenal live performer! If you've never been to one of her concerts, you are missing out. She never showed her true personality on IDOL. You may be surprised with how warm, funny and relaxed she is on stage. Not to mention that her vocals are always spot on.
I've never heard somebody saying "my favourite IDOL contestant is Melinda Doolittle". They all like Kelly and Carrie. But Melinda was amazing too! She is too underrated.
19 Michael Johns
20
David Archuleta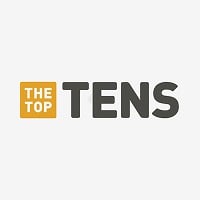 David James Archuleta is an American singer-songwriter, musician, and actor. At ten years old, he won the children's division of the Utah Talent Competition leading to other television singing appearances.
21
Colton Dixon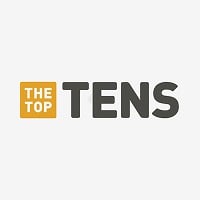 Michael Colton Dixon is an American Christian singer-songwriter and musician from Murfreesboro, Tennessee. He placed seventh on the eleventh season of American Idol.
22
Jasmine Murray
She is the most underrated finalist of season 8, for her voice was immature during her time on the show. However, she was still better than Michael Sarver, Matt Giraud, Megan Joy, Kris Allen, Alexis Grace, Danny Gokey, Anoop Desai, and Lil Rounds. She was sabotaged during the semifinal round. She should have gotten 5th place, not 13th place. The judges should have saved her instead of Matt Giraud.
She was very underrated her voice may not have been completely matured yet but still she was better than Micheal, Matt, Meghan, Danny, and Anoop!
23
Adam Lambert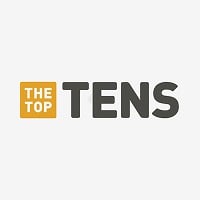 Adam Mitchel Lambert is an American singer, songwriter and stage actor. Since 2009, he has sold over 2.5 million albums and 5 million singles worldwide.
Adam doesn't belong in this category. He has gone on to have a successful global career both with his solo music/touring and as frontman for the legendary Queen. If you've never seen him perform live you don't know what you are missing. The man is so incredibly talented, gorgeous, with charisma and charm oozing out of every pour. He's been invited back to American Idol for special performances and was the first to sit at the judges table. He has done some modeling, acting, and numerous T.V. appearances. Adam as had much more success than many of the winners. Even Kris Allen said many times that Adam should have won. While Kris is right, it didn't matter. Adam didn't need to win to have the successful international career he has today. His has a huge fan base and it keeps growing. Love Adam Lambert and can't think of anyone who deserve the success more than him!
24
Jordin Sparks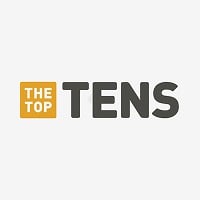 Jordin Brianna Sparks is an American singer, songwriter and actress. In 2007, she rose to fame after winning the sixth season of American Idol; at age 17, she became the youngest winner in the series' history.
25
Ruben Studdard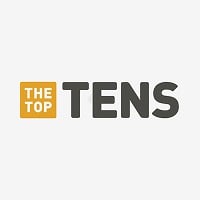 Christopher Ruben Studdard, is an American R&B, pop and gospel singer. He rose to fame as winner of the second season of American Idol and received a Grammy Award nomination in December 2003 for Best Male R&B Vocal Performance for "Superstar".
26
Casey James
Casey is the most talented overall musician that has ever been on American idol
Casey was outstanding and was treated poorly by AI producers near the end
27
William Hung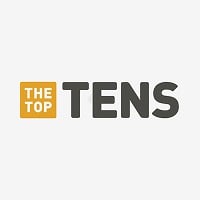 William James Hung, also known as Hung Hing Cheong, is a Hong Kong-born American former singer who gained fame in early 2004 as a result of his rather colorful audition performance of Ricky Martin's hit song "She Bangs" on the third season of the television series American Idol. He is also a motivational ...read more.
28 Ace Young
29 Syesha Mercado
30
Jackie Tohn
I was rooting for her from auditions. She was rocking, and then suddenly, poof! Gone! I was so mad! I wish she's put out an album!
32 Trenyce
33
Jessica Sanchez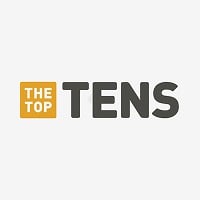 34
Tamyra Gray
Some said she was a better vocalist then Kelly. I disagree, but she was still way underrated after the show.
35
Kellie Pickler
She is such a star! I love her voice.
36 Haley Scarnato
37 Kristen McNamara
38 Kimberley Locke
39 Siobhan Magnus
40
Anwar Robinson
He should have made it a lot farther than he did! The fact that Scott Savol and Anthony Federov beat him irked me
41
Sundance Head
Sundance is hands down the most underrated contestant. Check out his two albums since for proof "2016 and Gruene" and "Soul Country" which can be found on iTunes, amazon or cdbaby.com
42 Paul McDonald
43
Robbie Rosen
I think it was a horrible crime to have people like Naima and Ashton make it through to the top 13 over this kids, don't get me wrong I liked those other contestants but this kid was awesome, if you don't remember him to well I would listen to Sorry seems to be the Hardest word from the wildcard round.
44
Erika Van Pelt
Season 11's 10th placer and much much better than any contestant on Season 11 and 12, which are so far the worst seasons ever. Erika has a very unique graspy tone as compared others who sound almost the similar.
45 Camile Velasco
46
Katie Stevens
If she auditioned today, she would win! This girl is so underrated and talented, it's incredible!
47
Tori Kelly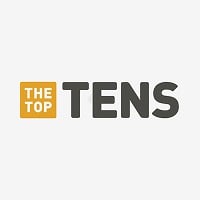 Victoria Loren "Tori" Kelly is an American singer, songwriter and record producer who slowly gained recognition after starting to post videos on YouTube at the age of 14. When she was 16, Kelly auditioned for the singing competition television series American Idol.
48 Brielle Von Hugel
49
Candice Glover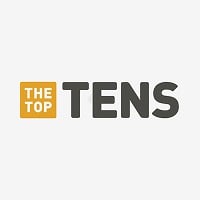 Candice Rickelle Glover is an American R&B singer and actress who won the twelfth season of American Idol.
BAdd New Item
Related Lists

Most Robbed American Idol Contestants

American Idol Contestants With the Most Beautiful Voice

Best American Idol Contestants

Top 10 Hottest Female American Idol Contestants 

Best American Idol Contestants From Season 10
List StatsCreated 6 Jan 2009
Updated 5 Sep 2017
500 votes
49 listings
10 years, 319 days old

Top Remixes
1. Elise Testone
2. Kelly Clarkson
3. Haley Reinhart

kram90
Error Reporting
See a factual error in these listings? Report it
here
.