Top Ten Underrated American Serial Killers
The Top Ten
1
Jane Toppan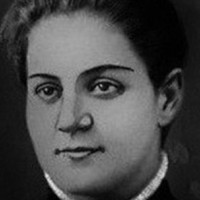 "underrated"
2
Patrick Kearney

Patrick Wayne Kearney is an American serial killer who preyed on young men in California during the 1970s.
3 Herbert Mullin
4
Rodney Alcala

Every underrated
5
Herb Baumeister

Herbert Richard "Herb" Baumeister was an American alleged serial killer from Westfield near Indianapolis, Indiana.
6
Thor Nis Christiansen

7
Juan Corona

8
Ronald Dominique

9 Paul John Knowles
10
Gary Ridgway

Gary Leon Ridgway, also known as the Green River Killer, is an American serial killer. He was initially convicted of 48 separate murders.
The Contenders
11
Joseph Paul Franklin

12 The Kray brothers
13
Dean Corll

Dean Arnold Corll was an American serial killer who abducted, raped, tortured, and murdered a minimum of 28 boys in a series of killings spanning from 1970 to 1973 in Houston, Texas.
14
Israel Keyes

BAdd New Item