Top 10 Most Underrated Annihilator Songs
Metal_Treasure
I rarely make lists about underrated / overrated things but when I do, I have serious reasons.
Annihilator are a Canadian thrash metal band formed in the 80s.
They are lesser known in general - if metal fans know a song by them, it's only Alison Hell (a great song though). Some advanced metal fans may know several more songs, usually from Annihilator's first two albums.
In this context most of the Annihilator songs can be called "underrated" but nevertheless I tried to include in this list some more obscure songs that usually nobody mentions but these songs are pretty good. I included in the top 10 of this list only 2 songs from their first 2 albums because these 2 albums are relatively known. Relatively.
Usually guitar work and drumming stand out in their songs.
The Top Ten
1
Ultra Motion

I like this song of 2002 for many reasons but I want you to pay attention to one thing - thrash metal is sometimes criticized for overusing the snare drum, especially the so called skank beat. But drummer Randy Black avoids this by creatively changing the beat - in the section from 2:15-3:15 he uses only double bass drums and it sounds so awesome that I played this section on a loop several years ago. Also, Randy Black made drums the lead instrument for a whole minute during the mentioned section. - Metal_Treasure
UListen to Sample
2
Schizos (Are Never Alone) - Parts I & II

This is one of their biggest accomplishments with incredible guitar work - a song composed of awesome thrash metal riffs. I think it's underrated for 2 reasons:
1) it's in the shadow of Alison Hell and Human Insecticide from the same album (by the way, even Human Insecticide tends to be underrated)
2) it's almost an instrumental track with only 2 lines and most of the fans don't pay attention to the instrumental tracks - Metal_Treasure
UListen to Sample
3
The Blackest Day (Live)

A song of 2002 - the riffing in the middle of the song is amazing (and throughout, of course).
The song sample is from a live show because iTunes don't have the studio version. It's a great live version but it's good to hear the original, too.
By the way, Annihilator are one of the best metal bands live and I would recommend to watch the live version from Live at Masters of Rock DVD, 2009. Enjoy watching the guitar battle in the middle of the song - I can't get enough of those abrasive yet delicious thrash riffs. If you watch this live version you wouldn't need the studio version. - Metal_Treasure
UListen to Sample
4
Phantasmagoria

The most known song from this album (1990) is The Fun Palace - I don't mind, it's a great song. But Phantasmagoria is also a great song in its own right - riffs are awesome. - Metal_Treasure
UListen to Sample
5 Cold Blooded
6 The Trend
7
Bloodbath

UListen to Sample
8
Prime Time Killing
One of their less accessible songs which explains why this song isn't more popular but if you like heavier sounds, you are gonna like this song (2002) - Metal_Treasure
9
Chasing the High
A song of 2007 with drummer Mike Mangini - Metal_Treasure
10
Weapon X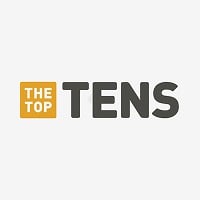 The Contenders
11
W.T.Y.D.

UListen to Sample
12
Imperiled Eyes

UListen to Sample
13
One Falls, Two Rise

UListen to Sample
14
Refresh the Demon

Such an eerie intro that builds into a complete thrash fest for the rest of the song. Such a gem of a song and album!
UListen to Sample
BAdd New Item
Related Lists

Best Annihilator Songs

Best Songs Between Blind Guardian and Annihilator

Best Songs On Annihilator's Alice In Hell

Best Songs On Annihilator's Never, Neverland
List Stats
14 listings
1 year, 67 days old

Top Remixes

1. Ultra Motion
2. Schizos (Are Never Alone) - Parts I & II
3. The Blackest Day (Live)
Metal_Treasure
Error Reporting
See a factual error in these listings? Report it
here
.