Top Ten Most Underrated Bands and Singers of the 60s
1
The Kinks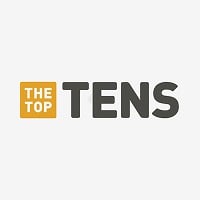 The Kinks are an English rock band formed in Muswell Hill, North London, in 1964 by brothers Ray and Dave Davies. They are regarded as one of the most important and influential rock bands of the 1960s.
The kinks, one of my most favorite bands ever, is one of the best 60's bands alive. It's a shame that they didn't get as much fame as they should have.
Amazing Band! so many fun songs. My favorite band of all time, along with The Beatles.
The Kinks were around for about 30 years. They changed their music without sacrificing their sound. They never went disco.
My second favorite band of all time! I love the Kinks
2
The Hollies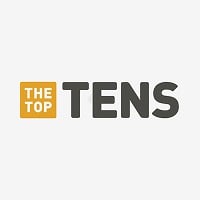 The Hollies are a British pop/rock group best known for their pioneering and distinctive three-part vocal harmony style.
Have you ever heard The Hollies version of Witchy Woman, an early attempt by the young unsigned Eagles to get their music heard / recorded? Even lead singer Allan Clarke took notice of a young unknown Bruce Springsteen in about 1974 as he and The Hollies recorded their version of "Born To Run" a YEAR before Springsteen's version. True fact : The Springsteen version follows The Hollies production version exactly...the Springsteen version got the airplay a year later (1975) as the folks at EMI/Epic -CBS didn't think The Hollies version warranted being a single. Listen to the various Hollies album tracks you've never heard, you may change your mind about this GREAT, underrated band. - Cheers!
What about The Hollies? they never get a mention when it comes to Best British Invasion acts as they always were labeled as a "Pop/Singles/Beatles-like" band. People keep thinking of The Beatles as major influencers of everything instead of turning around and give The Hollies' a listen to every 60s studio record they di. It is more evident that their Manchester sound helped in a way to develop those catchy, energic, even jazzy tunes that later become an inspiration to the leading sound of 90s Madchester, BritPop, etc. How many "Hollies Greatest Hits" compilations they have? Countless really, think of it! Several generations of new musician should have listened to them unconsciously and loved what they were listening instantly. That's why they are underrated. People need to know that The Hollies are more than "He Ain't Heavy, Long Cool Woman...". Just listen to their music. Fab lead singer. Fab musicians. They were ranked top of the live acts list while at their peak over other great ...more
3
Van Morrison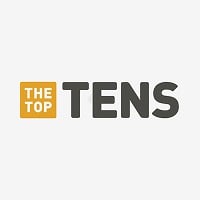 Sir George Ivan Morrison OBE is a Northern Irish singer, songwriter, instrumentalist and record producer. In 2016, he was knighted for services to the music industry and to tourism in Northern Ireland.
The guy is a genius! Once he went solo, he was only about the music, he never tried to be a pop star. So underrated it's sickening.
Still the best today. Van is a Legend
4
Leonard Cohen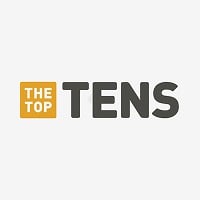 Leonard Norman Cohen was a Canadian singer-songwriter, poet and novelist. His work explored religion, politics, isolation, sexuality and personal relationships. Cohen died on November 7, 2016 at the age of 82.
5
The Doors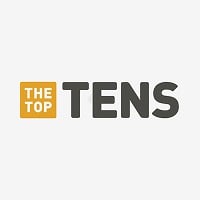 The Doors were an American rock band formed in 1965 in Los Angeles, with vocalist Jim Morrison, keyboardist Ray Manzarek, guitarist Robby Krieger and drummer John Densmore.
A lot of people like the Doors but there some out there who don't think much of them and that's bull. One of the best ever
6
The Animals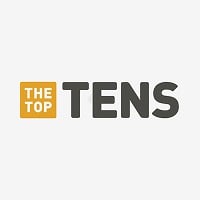 The Animals were an English band of the 1960s, formed in Newcastle upon Tyne, during the early part of the decade.
Sky Pilot how high can you fly? Most brilliantly worded song.
This band is so much more iconic than what people give them credit for. On the outside they seem very "Beatles- like" but if you ever have the chance to watch one of their performances you can see they are by definition the COMPLETE opposite. With a very cool and reserved persona, Eric Burdon has such an enlightening stage presence, without all the head shaking and dancing he manages to encapsulate any audience with his incredible raspy blues/ rock voice which is so disgustingly underrated. Every memeber of the band performed so confidently and with such a laid back attitude that just oozed coolness. John Steel the drummer would chew gum and just shred the drums like nothing was happening. Their music at the time was so different to the bands out there in the 60's and each song had its own unique style and message. Their songs discussed important topics like war, rebellion and such and they were never ones to shy away from trying something new. I cannot begin to praise this gem ...more
7
Simon & Garfunkel
Their voices were just magical!
8
The Byrds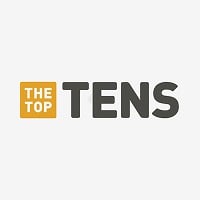 The Byrds were an American rock band, formed in Los Angeles, California in 1964. The band underwent multiple line-up changes throughout its existence, with frontman Roger McGuinn remaining the sole consistent member, until the group disbanded in 1973. Although they only managed to attain the huge commercial ...read more.
Often called The American Beatles during their heyday, internal strife ruined it, mostly in the form of David Crosby being a total jerk towards the band's primary writer Gene Clark. When Clark finally quit in disgust, the band was still good, but never quite the same.
Funny, all these years later, and David Crosby is still a huge jerk.
9
Paul Anka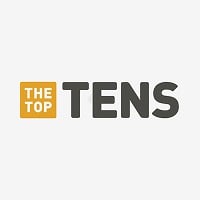 Paul Albert Anka, OC is a Canadian American singer, songwriter, and actor. Anka became famous during the late 1950s, 1960s, and 1970s with hit songs like "Diana", "Lonely Boy", "Put Your Head on My Shoulder", and " Having My Baby".
A Canadian singer and songwriter, who liked a French song, bought the song's rights for only ONE dollar, wrote English lyrics, called the English version of the song "My Way" and gave it to Frank Sinatra!
Yes, who doesn't know Sinatra's signature song? Paul Anka did a cover of this song, too (Paul Anka - My Way). The original French song was "Comme d'habitude" by Claude François (available on YouTube).
But Paul Anka also had his own hit songs like "Diana", "Lonely Boy", "Put Your Head on My Shoulder", and "(You're) Having My Baby".
He also wrote such well-known music as the theme for The Tonight Show Starring Johnny Carson and one of Tom Jones's biggest hits, "She's a Lady". - Metal_Treasure
10
Tim Buckley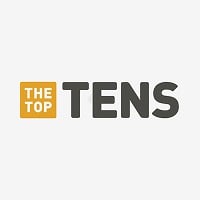 Timothy Charles "Tim" Buckley III (February 14, 1947 – June 29, 1975) was an American singer-songwriter and guitarist. His music and style changed considerably through the years; he began his career based in folk music, but his subsequent albums incorporated jazz, psychedelia, funk, soul, avant-garde ...read more.
Oh yes, I agree with that. He might be the best singer ever. - Metal_Treasure
The Contenders
11
Spirit
Back in the headlines again as of April 2016, as courtroom proceedings indicate that Led Zeppelin stole substantial parts of the Spirit song "Taurus" to compose LZ's "Stairway to Heaven".
12
Bee Gees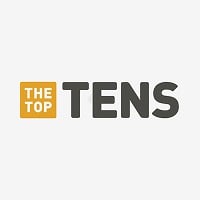 The Bee Gees were a pop music group formed in 1958. Their line-up consisted of brothers Barry, Robin and Maurice Gibb.
13
Nazareth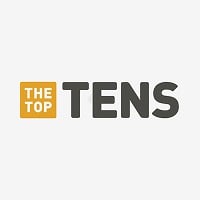 Scottish hard rock band. I like their version of Love Hurts, originally by The Everly Brothers. - Metal_Treasure
Not really a 60's artist.
Though formed in 1968 as a garage band, they did not release their first album until 1971.
14
Love
One of the best bands that no one talks about. Arthur Lee & company put out a slew of catchy and compelling albums that are well worth a listen.
15
Buffalo Springfield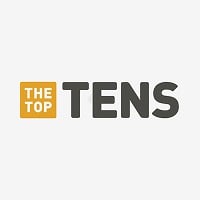 Buffalo Springfield was an American-Canadian rock band, formed in Los Angeles in 1966. Their original lineup included Stephen Stills, Dewey Martin, Bruce Palmer, Richie Furay, and Neil Young.
16
The Box Tops
The Box Tops is an amazing band, and even though I know only some of their songs, like "Cry Like A Baby", but overall, this band is very excellent.
17
The Zombies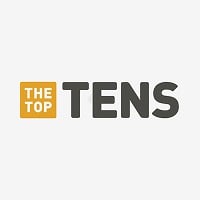 The Zombies are an English rock band formed in 1962 in St Albans and led by keyboardist and vocalist Rod Argent and vocalist Colin Blunstone.
The Zombies are criminally underrated. Their album Odessey and Oracle is a brillant masterpiece. Why the band isn't in the top 5 on this list, is beyond my knowledge.
18
The Turtles
The Turtles produced many more amazing songs than just a few they have been credited for. Possibly 60's most underrated rock band. Can't believe that it hasn't been on the list all this time.
19
The Yardbirds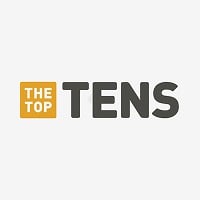 The Yardbirds are an English rock band formed in London in 1963 that had a string of hits during the mid-1960s, including "For Your Love", "Heart Full of Soul" and "Over Under Sideways Down".
20
Ringo Starr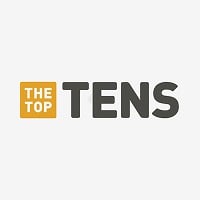 Richard Starkey known professionally as Ringo Starr, is an English musician, singer, songwriter and actor who gained worldwide fame as the drummer for the Beatles.
Was not a solo artist during the 60's.
Best singer!
21 1910 Fruitgum Company
22 Mungo Jerry
23
Strawberry Alarm Clock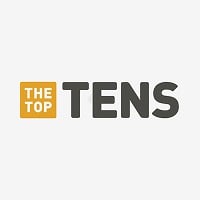 Strawberry Alarm Clock is a psychedelic rock band formed in 1967 in Los Angeles best known for their 1967 hit single "Incense and Peppermints".
24
The Velvet Underground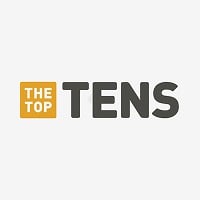 The Velvet Underground was an American rock band, active between 1964 and 1973, formed in New York City.
Proto-Punk at its finest. - Brobusky
25
The Critters
They had some really great songs including that really great catchy tune "Younger Girl"
Definitely under rated
26
Roy Orbison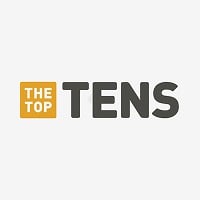 Roy Kelton Orbison, professionally known as Roy Orbison, nicknamed Big O, was an American singer, songwriter, guitarist, and musician, mostly known for his complex voice and for hits such as, "Oh, Pretty Woman".
Roy Orbison underrated?
He's one of the most well-known musicians of the 50s/60s!
Come on!
27 The Association
28
The Moody Blues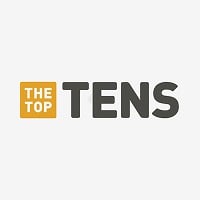 The Moody Blues are an English rock band. They first came to prominence playing rhythm and blues music, but their second album, Days of Future Passed, which was released in 1967, was a fusion of rock with classical music and established them as pioneers in the development of art rock and progressive ...read more.
29
The Beach Boys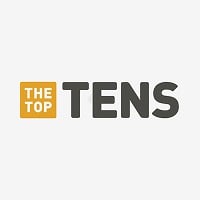 The Beach Boys are an American pop rock band formed in Hawthorne, California in 1961. The group's original lineup consisted of brothers Brian, Dennis, and Carl Wilson, their cousin Mike Love, and their friend Al Jardine.
I barely hear anyone talk about them these days, they really did bring up good vibrations!
30
Big Brother and the Holding Company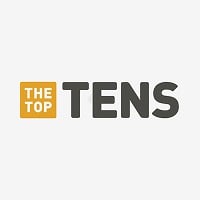 Big Brother and the Holding Company is an American rock band that formed in San Francisco in 1965 as part of the same psychedelic music scene that produced the Grateful Dead, Quicksilver Messenger Service, Blue Cheer, and Jefferson Airplane.
31 Heinz Burt
32 Neon Philharmonic
33
Procol Harum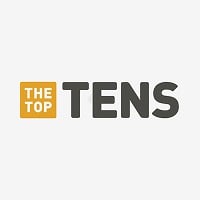 Procol Harum are an English rock band formed in 1967. They contributed to the development of progressive rock, and by extension, symphonic rock.
34
The Cowsills
Anyone remember some of their songs like "Indian Lake"? That was a hugely underrated song!
35
Steppenwolf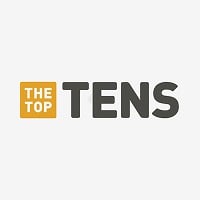 Steppenwolf is a Canadian-American rock group that was prominent from 1968 to 1972. The group was formed in late 1961 in Toronto by vocalist John Kay, keyboardist Goldy McJohn, and drummer Jerry Edmonton.
36
Ten Years After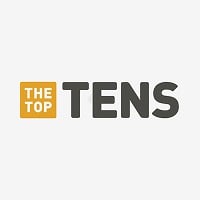 37
The Jeff Beck Group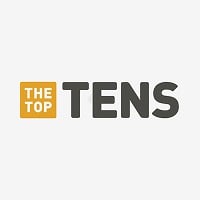 The Jeff Beck Group was an English rock band formed in London in January 1967 by former The Yardbirds guitarist Jeff Beck.
Criminally underrated. couldve been big as zeppelin
38 The Honeycombs
39
Orange Bicycle
Overlooked, underappreciated and undeniably dope.
40
Blue Cheer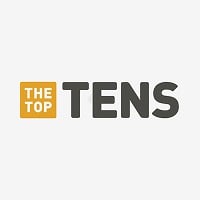 Blue Cheer was an American rock band that initially performed and recorded in the late 1960s and early 1970s and was sporadically active until 2009. Based in San Francisco, Blue Cheer played in a psychedelic blues rock style, and are also credited as being some of the earliest pioneers of heavy metal, ...read more.
Blue Cheer is really awesome listen do them.
41
The Lovin Spoonful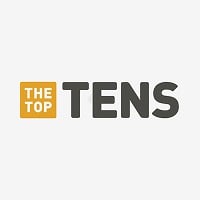 The Lovin' Spoonful is a U.S. rock band, inducted into the Rock and Roll Hall of Fame in 2000 and well known for a number of hit songs in the 1960s including "Summer in the City", "Do You Believe In Magic", "Did You Ever Have to Make Up Your Mind?", and "Daydream".
42
The Band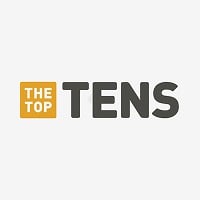 The Band was a Canadian-American roots rock group formed in 1965 . Which originally consisting of Rick Danko (bass guitar, double bass, fiddle, vocals), Levon Helm (drums, mandolin, guitar, vocals), Garth Hudson (keyboards, saxophones, trumpet), Richard Manuel (piano, drums, vocals) and Robbie Robertson ...read more.
Criminally underrated, only known for a few songs like "The Weight" and that's about it, but they have many more great songs
43
The Mothers of Invention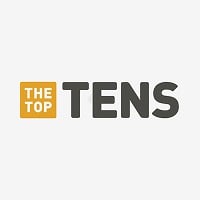 The Mothers of Invention were an American rock band from California. Formed in 1964, their work is marked by the use of sonic experimentation, innovative album art, and elaborate live shows.
BAdd New Item