Most Underrated Cartoon Writers
Svampbob164
The Top Ten
1
Zeus Cervas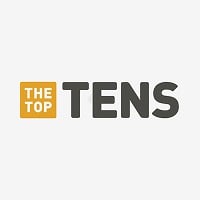 BIG TIME! If you ask me, though, his episodes from Uncle Grandpa (yes, really, he is working on the show, for instinct, his two episodes Watermelon Gag and Jerky Jasper sucked) are worse than the ones from SpongeBob. Everyone just talks about the bad episode while not noticing the best episodes he work on like Sand Castles in the Sand, Friend or Foe - truespongebobfan
I mean, he's not a master writer, but people talking about MURDERING him because he writes bad episodes? In a CHILDREN'S CARTOON, I MIGHT ADD. - Garythesnail
Oh don't get me wrong, he's a great man. I just hate the EPISODES he makes. Saying you hate someone just because of fictional stories he made, that's like saying old people suck because they're boring
His episodes with Erik Wiese were pretty good in Season 4 of SpongeBob. I also liked his work on Harvey Beaks. Shame people are saying such heinous things about him and wishing death on him for writing bad episodes of children's shows.
V 2 Comments
2
Casey Alexander
This man is not only an underrated writer, but also an underrated PERSON. He deserves so much better. - Murvine_Taylor
He's terrible,just look at Jammers pilot from 2015.
You can post how many dislikes want Casey & Zeus brat-fans. - ad48
3 Richard Pursel
4
Paul Tibbitt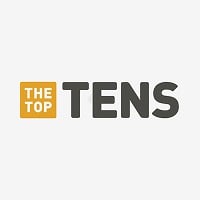 Paul Harrison Tibbitt is an American animator, television producer, writer, storyboard artist, songwriter, and voice actor, best known for working on the animated series SpongeBob SquarePants.
It's not his fault that SpongeBob got "ruined." He wrote many good episodes before the first movie. - Murvine_Taylor
5
Mr. Lawrence
For God's sake, he also did seasons 1-2 as a writer. Plus he's a voice actor so attacking people like him just because he did the sudicial Plankton doesn't mean you hate him who voices said character - truespongebobfan
Every one acts like this guy is awful he is not sure he wrote one corse meal but he also wrote for most of the season 1 episodes he is ok for me
6
Marc Ceccarelli
I think he's underrated only because he worked on duds like Demolition Doofus, Are You Happy Now, Bubble Troubles, Little Yellow Book, and SpongeBob You're Fired! Look past those episodes and he's mainly good (especially Plankton's Pet and the stop motion Christmas special). Since he's now the new showrunner with Vincent Waller, I'm sure they're gonna do a great job making the show better again - truespongebobfan
7
Vincent Waller
It wasen't his fault SpongeBob was 'ruined' he work SpongeBob sience season 1! His totally nice and his just a creative director! Whats wrong with these people I fell bad for him
8
Aaron Springer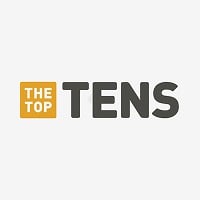 Aaron Springer (born September 5, 1973) is an American cartoon director and storyboard artist. He is best known for his work on the Nickelodeon animated series SpongeBob SquarePants. Springer has collaborated with various animation veterans such as Genndy Tartakovsky, Paul Rudish, Rumen Petkov, Stephen ...read more.
This guy is praised, it's just that most of his season 6 episode sucked. If you watch an episode in that season boarded by Springer, you can tell he worked on it because SpongeBob looks like a stalker with those big cheeks (Boating Buddies was the first episode to do so and it was bad). Although his season 7 and 8 are better and even ended his tenure on SpongeBob on a great note. - truespongebobfan
Wrote many good episode before the 1st movie
He's currently creating Billy Dilley's Super-Duper Subterranean Summer on Disney. by the way, is there an option to add a photo of this guy here? - SpaceGoofsGeekerBoy
9 Luke Brookshier
10 Steven Banks
The Contenders
11
Joe Murray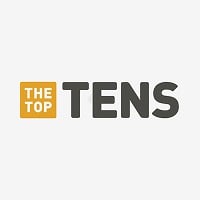 Joseph David "Joe" Murray is an American animator, writer, illustrator, producer, director, and voice actor, best known as the creator of the Nickelodeon animated series Rocko's Modern Life and the Cartoon Network animated series Camp Lazlo.
12 Dani Michaeli
13
John Kricfalusi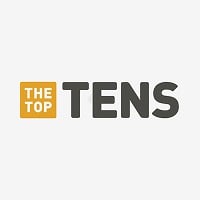 Michael John Kricfalusi /ˌkrɪsfəˈluːsi/, better known as John K., is a Canadian animator, voice actor, producer, writer, and director best known for creating The Ren & Stimpy Show and founding the animation company Spümcø.
I hate that people don't wanna Ren and Stimpy because of his personality. That's like saying Kanye West's music suck because of his ego (even though he have been sucking so bad this year). - truespongebobfan
I feel really bad for ya, John. You're not a bad animator or writer, you're good! - Svampbob164
(cough, compared to Joe Murray's work on the Rocko series though, cough) - xandermartin98
14
Merriwether Williams
Wrote a lot of good episode of SpongeBob like Fools in April
She gets a lot of hate for some of her MLP episodes, but people forget how well she wrote in SpongeBob.
15 John McIntyre
16 Bob Camp
17 Miles Smith
18
Natasha Levinger
She wrote some outstanding episodes in MLP, like Make New Friends But Keep Discord, but for some reason the fans don't seem to acknowledge her.
19 Josh Haber
20
Rebecca Sugar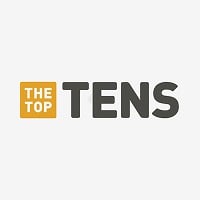 Rebecca Rea Sugar is a Jewish American animator, composer and director. She is best known for creating the Cartoon Network series Steven Universe, which has made her the first woman to independently create a series for the network.
How is Rebecca Sugar underrated? I haven't heard of any criticism towards her. - Svampbob164
Underrated
21 Scott Diggs Underwood
22
Seth MacFarlane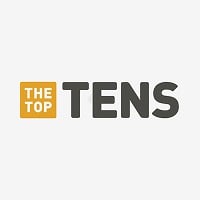 Seth Woodbury MacFarlane is an American television producer, filmmaker, actor, and singer, working primarily in animation and comedy, as well as live-action and other genres.
I hate that people blame him every time something bad happens in his show. He hadn't really written anything in forever (aside from the movies he made). - truespongebobfan
I think he should be on the list just because I like Family Guy now.
23 Dave Polsky
24 Alyse Rosenberg
25
Scott Fellows
His Fairly OddParents episodes are good, but not his shows (except Ned's Declassifed) - truespongebobfan
I think SuperNoobs is a good show.
26
Ray De Laurentis
Eh, I wish he left the Fairly OddParents for this season knowing how crappy Ellen Byron, Bob Collary, and Lissa Kapstrom are at writing the show. But he wrote Clark Laser by himself and that decent I guess - truespongebobfan
27 Jack Thomas
28 Will Schifrin
29
Kevin Sullivan
I see people hating on him in 4chan because of how he write the episodes for The Loud House (as if they're too mean spirited). If anything, I'm just glad he and Will Schifrin left The Fairly OddParents. While he carried over a few of his bad writing traits from FOP to TLH, he's still pretty good. - truespongebobfan
30
Pete Browngardt
I might hated Secret Mountain Fort Awesome for the gross design, but I liked Uncle Grandpa way better. Before that, he worked on Chowder. - truespongebobfan
31
Chris Savino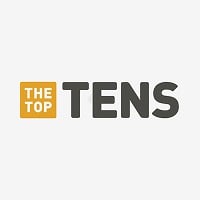 Christopher Mason "Chris" Savino (born October 2, 1971 in Royal Oak, Michigan) is an American animator, writer, producer, director, and storyboard artist. He is best known as the creator of The Loud House on Nickelodeon.
32 Amy Keating Rogers
33
Peter Browngardt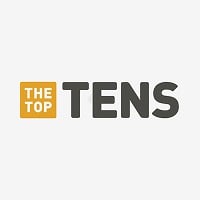 BAdd New Item
Related Lists

Best Cartoon Writers

Best Cartoon Writers that Have Created an Animated Television Series for Nickelodeon

Best Cartoon Writers that Have Created an Animated Television Series for Cartoon Network

Best Cartoon Writers that Have Created an Animated Television Series for Disney Channel

Best Cartoon Writers that Have Created an Animated Television Series for Cartoon Network, Nickelodeon, and Disney Channel
List Stats
33 listings
3 years, 61 days old

Top Remixes
1. Zeus Cervas
2. Casey Alexander
3. Richard Pursel

Svampbob164
Error Reporting
See a factual error in these listings? Report it
here
.