Top Ten Most Underrated Comedy Shows
The Top Ten
1
Fawlty Towers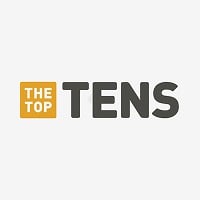 Fawlty Towers is a British television sitcom broadcast on BBC2 in 1975 and 1979. Just two series of six episodes each were made.
It only made two series. I think the BBC need to reconsider. If I had my way, it would run from then onwards.
Edit: Time is irrelevant, anonymous. This is of all time. - PositronWildhawk
You guys saying they need to bring it back do know it ended decades ago right?
This is the most awesome British comedy I have ever seen
Agree, P.W: and there should be a few Cristmas specials too. The festive season with Basil would be hilarious to watch. Haha! - Britgirl
2
Bleak Expectations
An almost unheard of BBC Radio Dickens Parody. Five series of pure comic genius! And the book's pretty funny too! - PositronWildhawk
3
Red Dwarf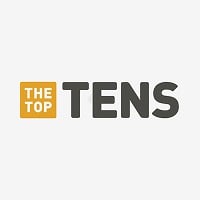 Red Dwarf is a British science fiction comedy franchise which primarily consists of a television sitcom that aired on BBC Two between 1988 and 1999, and on Dave since 2009, gaining a cult following.
I'm really going to have to get round to watching this. That man from Corrie's in it. I think that's what's putting me off. I could be missing out on a very funny comedy because of it! - Britgirl
No, don't be put off by it. It is totally worth seeing. - PositronWildhawk
Love this show! I love Lister!
My favourite Britcom, which is virtually forgotten these days. - PositronWildhawk
4
Goodness Gracious Me
Hardly anyone remembers it. And it is utterly hilarious! - PositronWildhawk
I heard of it before, and it sounds pretty funny! - funnyuser
5 The Good Life
6
The Young Ones
Absolutely hilarious. That's all I can say. - PositronWildhawk
7
Frasier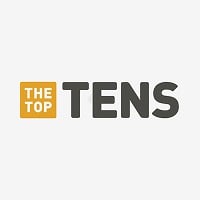 Frasier is an American sitcom that was broadcast on NBC for 11 seasons, premiering on September 16, 1993, and concluding on May 13, 2004. The program was created and produced by David Angell, Peter Casey, and David Lee in association with Grammnet and Paramount Network Television.
Frasier's not really underrated. Its not famous like Seinfeld or Friends. But its not that much underrated. It won many prizes. Frasier's very good but the biggest problem with this show is this it repeated same themes for multiple episodes. Ham Radio was different. But the Ski Lodge and Matchmaker were pretty much same. - zxm
This show was equally as great as Seinfeld and Friends were, and deserve the same treatment. It won 37 Emmy awards and ran for 11 seasons, and yet, it is not even in the top 450 shows on the website's "best shows" list. - errrr
It was very popular, and I love it, but it's hardly spoken of these days. Why?!?! - PositronWildhawk
I like this show because of Kelsey Grammar - RickyReeves
8
Father Ted
How can something so funny and so popular virtually disappear like this?!?! - PositronWildhawk
Man, I love this show, genius comedy - Martinglez
Definitely the best thing to come from R.O Ireland. Very funny and VERY underrated. - Britgirl
9
Psych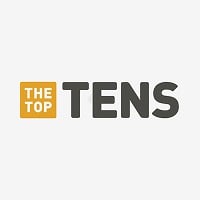 Psych is an American detective comedy-drama television series created by Steve Franks and broadcast on USA Network with syndicated reruns on ION Television.
Psych is stop funny. I love it. Or always makes my day. What are your even doing with your like without this show?!
BEST SHOW EVER. And I know you know.
10
Blackadder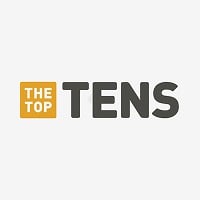 Blackadder is a series of four BBC1 pseudohistorical British sitcoms, plus several one-off instalments, which originally aired in the 1980s.
As You Can Probably Tell, I'm A Massive Blackadder Fan - Clayttles
The Contenders
11
Arrested Development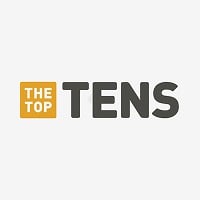 Arrested Development is an American television sitcom created by Mitchell Hurwitz, which originally aired on Fox for three seasons from November 2, 2003, to February 10, 2006. A fourth season of 15 episodes was released on Netflix on May 26, 2013. The show follows the fictitious Bluth family, a formerly ...read more.
So underrated people don't know what it is and don't vote for it - mr_crossover27
This show was amazing
12
Community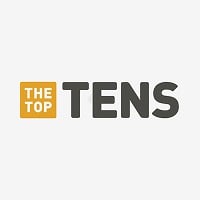 Community is an American television sitcom created by Dan Harmon that aired on NBC and Yahoo! Screen from September 17, 2009 to June 2, 2015. The series follows an ensemble cast of characters played by Joel McHale, Gillian Jacobs, Danny Pudi, Yvette Nicole Brown, Alison Brie, Donald Glover, Ken Jeong, ...read more.
YES
13
Brooklyn Nine-Nine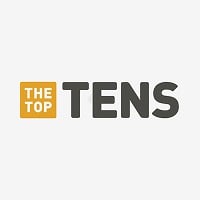 Brooklyn Nine-Nine is an American police television sitcom that premiered on Fox on September 17, 2013. Created by Dan Goor and Michael Schur, the series revolves around Jake Peralta, an immature but talented NYPD detective in Brooklyn's 99th Precinct, who comes into conflict with his new commanding ...read more.
Godammn hilarious
14
Flight of the Conchords
For me it's the best show of all times!
15
Rocko's Modern Life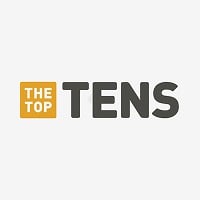 Rocko's Modern Life is an American animated television series created by Joe Murray for Nickelodeon. The series centers on the surreal life of an anthropomorphic Australian-immigrant wallaby named Rocko as well as his friends: the gluttonous steer Heffer, the neurotic turtle Filburt, and Rocko's faithful ...read more.
The show was good ESPECIALLY for the adult content, as it was one of the many reasons why the show was secretly massively appealing to all ages (as long as the audience was smart enough to really understand it). - xandermartin98
The show was good except for the adult content.
16
Parks and Recreation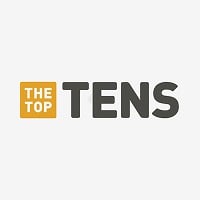 Parks and Recreation, informally known as Parks and Rec, is an American political comedy television sitcom starring Amy Poehler as Leslie Knope, a perky, mid-level bureaucrat in the Parks Department of Pawnee, a fictional town in Indiana.
17
Studio C
They are Amazing
18
Porridge
I really rather love this; old Fletch. Very funny. I have the DVD collection. As the same with Fawlty Towers. Brilliant! - Britgirl
19
Bob's Burgers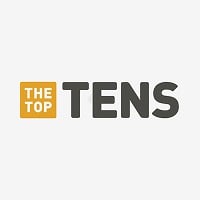 Bob's Burgers is an American animated sitcom created by Loren Bouchard for The Fox Broadcasting Company. It premiered on January 9, 2011 and is still running as of 2017.
My favorite show! In my opinion, this is one of the best shows ever, if not the best! It is very underrated!
One of the funniest animated shows on now. Better than "Family Guy" or "The Simpsons." - dureckl
Overrated, immature comedy.
20
The I.T. Crowd
Hilarious show on the bbc
I recently checked it on netflix alfter discovering the writers of this also wrote Father Ted. It's not as funny as that, but it's still very funny and enjoyable - Martinglez
21
Malcolm In the Middle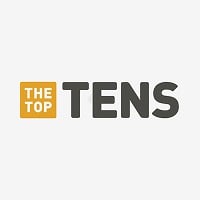 Malcolm in the Middle is an American television sitcom created by Linwood Boomer for the Fox Broadcasting Company . The series was first broadcast on January 9, 2000 and ended its six-year run on May 14, 2006, after seven seasons and 151 episodes . The series received critical acclaim and won a Peabody ...read more.
Most underrated series of all time.
This show has NO plot.
22
8 Simple Rules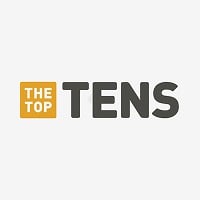 8 Simple Rules for Dating My Teenage Daughter is an American sitcom, originally starring John Ritter and Katey Sagal.
23 Smart Guy
24
The Middle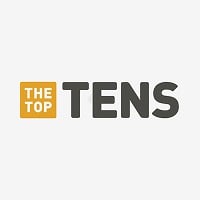 The Middle is an American sitcom about a lower middle class family living in Indiana facing the day-to-day struggles of home life, work, and raising children. The series premiered on September 30, 2009, on the ABC network and concluded on May 22, 2018. The series features Everybody Loves Raymond actress ...read more.
25
Only Fools and Horses
As successful as it was it was still underrated. I mean it was almost on the lines of Friends and Simpsons but still it deserved No1 spot - Unnamed Google User Remade
26
Everybody Hates Chris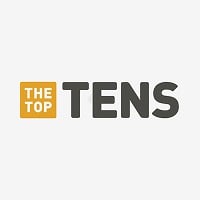 Everybody Hates Chris is an American period sitcom that is based on the troubled teenage experiences of comedian Chris Rock during the 1980s. The show is set between 1982 and 1987, although Rock himself was a teenager between 1978 and 1984, having been born in 1965. The show's title parodies the hit ...read more.
27
All That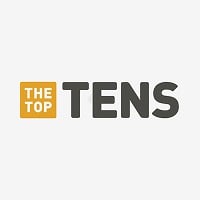 All That is the American live-action, sketch comedy-variety show created by Dan Schneider, Brian Robbins and Mike Tollin, which originally aired on the Nickelodeon cable television network from April 16, 1994, to October 22, 2005, lasting ten seasons. The series was produced by Tollin/Robbins Productions ...read more.
Greatest & most underrated sketch of all time.
28
Liv and Maddie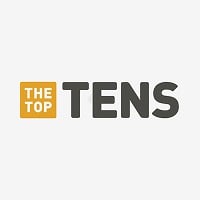 Liv and Maddie is a live-action Disney Channel sitcom that started on July 19, 2013, and ended on March 24, 2017. It is about two identical twin sisters named Olivia "Liv" Rooney and Madison "Maddie" Rooney (both portrayed by actress Dove Olivia Cameron; born in January 1996 as Chloe Celeste Hosterman) ...read more.
29 Dad's Army
30
The Detectives
A hillarious inoffensive comedy about a pair of bumbling DCs. Even though itm ran on for 5 series it never gets talked about and is often shoved to the side.
31
Superjail!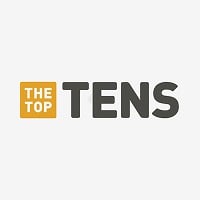 Superjail! is an American animated television series produced by Augenblick Studios in its first season, and by Titmouse, Inc. in its second, third, and fourth seasons. A fourth season was confirmed on the Twitter page of David Wain, who voices the character of the Warden. The series follows the events ...read more.
32
Eastbound & Down
Great story. McBride plays the character well. Get the box set and watch all the way through. Probs not good if you are sensitive to bad language and drug scenes.
33
The Cleveland Show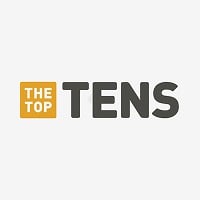 The Cleveland Show is an American adult animated sitcom created by Seth MacFarlane, Richard Appel, and Mike Henry for the Fox Broadcasting Company as a spin-off of Family Guy.
Not really underrated at all, pretty good rating for an immature show.
34 Soap
35
iCarly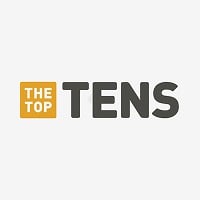 iCarly is an American teen sitcom that ran on Nickelodeon from September 8, 2007 until November 23, 2012. The series, created by Dan Schneider, focuses on teenager Carly Shay, who creates her own web show called iCarly with her best friends Sam Puckett and Freddie Benson.
36
SpongeBob SquarePants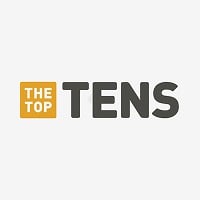 SpongeBob SquarePants is an American animated television series created by marine biologist and animator the late Stephen Hillenburg for Nickelodeon. SpongeBob is currently the most popular show on Nickelodeon, as well as the longest running show, running for 20 years, and is beginning its 12th season. ...read more.
How is this underrated?
37 Badults
38 The Comic Strip
39
The Mindy Project
This show seems to be unable to open without stale humour. - PositronWildhawk
40
Shake It Up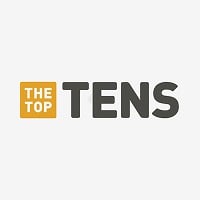 Shake It Up (sometimes stylized as Shake It Up!) is an American sitcom that originally aired on Disney Channel in the United States from November 7, 2010 to November 10, 2013. Created by Chris Thompson and starring Bella Thorne and Zendaya, the show follows the adventures of CeCe Jones (Bella Thorne) ...read more.
Shake It Up sucks, worst Disney Channel show in history. - Connor360
I don't know most of the shows in this list.
It's so sad that this show is over. It's the show that inspired me to dance. Now I'm in classes. :) :(
The dancing background music might be good, but everything else about Shake It Up was crap.
41 Dilbert
42 Spaced
43
Full House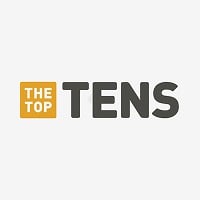 Full House is an American sitcom created by Jeff Franklin for ABC. The show chronicles a widowed father, Danny Tanner, who enlists his best friend and brother-in-law to help raise his three daughters.
44
Every Witch Way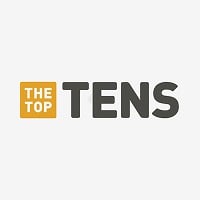 Every Witch Way is an American telenovela-formatted teen sitcom that originally aired on Nickelodeon from January 1, 2014, to July 30, 2015. It is the American version of the Nickelodeon Latin American show Grachi.
Most underrated telenovela in the world, along with Grachi, which is also underrated.
45
The Goldbergs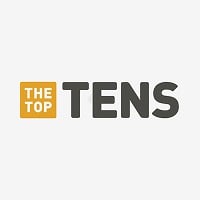 The Goldbergs is an American sitcom that premiered on Tuesday, September 24, 2013 on ABC. The series was created by Adam F.
46 My Mother the Car
47 Archie Bunker's Place
48 Bottom
49 Earthworm Jim
50 The Dick Van Dyke Show
PSearch List