Top Ten Underrated Disney XD Shows
Underrated shows that are on air or cancelled so choose
The Top Ten
1
Aaron Stone
Underrated, great story, don't know why everyone don't seem to like it
The first show in Disney story
2
Galactic Football
I loved this show! It's amazing
Galatic Football are a pretty awesome T.V. show, it should be more popular - cyberfrog1
3
Kid vs Kat
Only show worth watching on that whole channel.
My math teacher who is 28 loves it, what - EliHbk
4
Randy Cunningham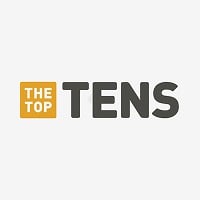 Randall "Randy" Cunningham is a main protagonist in Disney XD show, Randy Cunningham 9th Grade Ninja . He is an unpopular student who gets chosen to be the next generation Ninja from Norisu Nine . He sometimes can be mean and dorky, but, he knows his mistakes and fixes them. He is voiced by Ben Schwartz ...read more.
I like Randy Cunningham. It's HIGHLY underrated.

This show was brought to my attention when I first saw the commercial for it back in 2012. I immediately recognized Jhonen Vasquez's art style. Looking in on it, Jhonen Vasquez (of Invader Zim, JTHM, etc. ) had a lot of control with the character designs, which puts a lot of creativity in the show visually. One example of this is the monster designs, which all are very different, while still keeping the overall look. The character designs look really good, and the characters themselves have a lot of personality.

Titmouse does the animation for this show (and motercity) and it looks really nice and smooth (especially the action scenes).

A lot of people talk about the weird slang like "Bruce", etc. I think it's obvious that it's used ironically. The creators/writers/producers don't actually think teenagers say exactly that. I'm surprised a lot of people didn't catch that.

Over all, the show looks ...more - lexi_jpeg
It sucks that not everyone knows this fantastic show.
This series is so bruce.
Yes! I agree he so underrated! I really sad. I mean I like the background design. It's very serious and hard to make. Randy Cunningham doesn't deserved more hate. Come on! - ChatNoirFan18
3 Comments
5
Lab Rats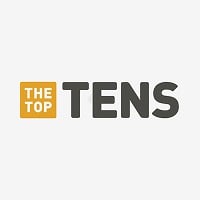 Lab Rats, also known as Lab Rats: Bionic Island for the fourth season, is an American television sitcom that premiered on February 27, 2012, on Disney XD, and aired through February 3, 2016. The series was created by Chris Peterson and Bryan Moore and produced by It's a Laugh Productions for Disney ...read more.
Lab rats is awesome, its funny and witty and just engrossing. more people should watch this show!
Underrated it's actually a pretty good show if you sit down and actually watch it
Pretty good show if you ask me.
Lab Rats is amazing.
1 Comment
6
Tron Uprising
I used to be bored of it now I watched 5 episodes in chronological order front the first episode and its epic but its cancelled?
7
Zeke and Luther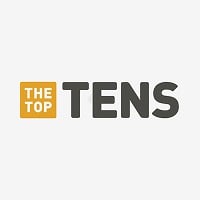 Zeke and Luther was an American Disney XD sitcom about two best friends setting their sights on becoming the world's greatest skaters.
It is funny. Best diseny show
And amazing show love it❤️Sad that they cancelled it in my country😭
8
Avengers Assemble
Most underrated show ever!
Best show ever!
It's the best avengers show.and it have thanos
9
Phineas and Ferb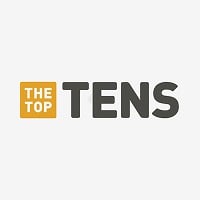 Phineas and Ferb is an American animated comedy-musical television series. Originally broadcast as a one-episode preview on August 17, 2007 and again previewed on September 28, 2007, the series officially premiered on February 1, 2008 and ended on June 12, 2015 on Disney Channel, and follows Phineas ...read more.
Don't see why this show is popular. I'll get a restriction order if I knew this guys. It runs the same thing over again, if you noticed
100% Agreed. Why does this show get hated, it's awesome
10 K-9
The Contenders
11
Slugterra
It's amazing, funny and addictive to watch. Great story!
12 Motorcity
13
Star vs. The Forces of Evil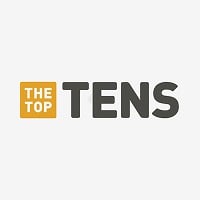 "Star vs. the Forces of Evil" is an American animated television comedy produced by Disney Television Animation for Disney XD. It was created by Daron Nefcy and developed by Jordana Arkin and Dave Wasson. The series follows teenage magical princess from the dimension of Mewni Star Butterfly and her ...read more.
Cutesy and a love letter to old cartoons.
You got it all wrong it's overrated actaully - TheKirbyCreeper999
14
Max Steel
It ain't the best show ever, but it's a great action show to watch. Only thing it interested me is how Max and Steel fight off unique villains and have special powers thanks to turbo energy.
This show is the woorrrsssttt tt only stupid idiots like it like Chubby Z
15
Pac-Man and the Ghostly Adventures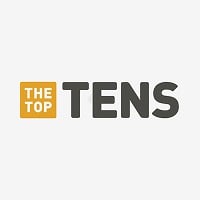 Pac-Man and the Ghostly Adventures, also known as Pac-World, is an American/Japanese/Canadian computer-animated comedy-adventure television series featuring Namco's classic video game character Pac-Man.
Toilet humour is in this show, however that's needed because Pac Man's a video game character as he consists on eating monsters so that kind of humour is needed and done right!
I hate this show. It gets too much praise for how its main Pac-Man aspects differ from how it used to be when Pac-Man had a family.
Also, the toilet humour is done wrong in Pac-Man & the Ghostly Adventures, at least for Pac-Man standards.
16
Gravity Falls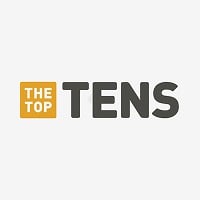 Gravity Falls is an American animated television series produced by Disney Television Animation that first aired on Disney Channel, and then on Disney XD from June 15, 2012 to February 15, 2016. The series follows the adventures of Dipper Pines and his twin sister Mabel in the fictional town of Gravity ...read more.
This is an amazing show, but I don't think it's underrated. I mean, it's not OVERrated either. It's great and everyone knows it. - lexi_jpeg
The fact that its not on here yet is an utter disgrace
Ashamed that it wasn't on the list sooner
This is a good show
17 X-Men Evolution
18
Crash & Bernstein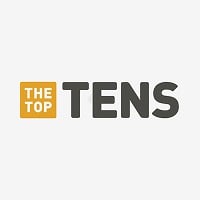 Crash & Bernstein was an American live action television comedy series with puppetry which premiered on October 8, 2012 and ended on August 11, 2014 on Disney XD. Created by Eric Friedman, the series centered on a boy with three sisters who wishes to have a brother. His wishes come true when a puppet ...read more.
19
Packages from Planet X
Its Great!
20 Camp Lakebottom
21
Wander over Yonder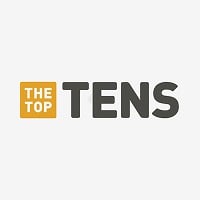 Wander Over Yonder is an American animated television series on Disney XD. Created by Craig McCracken, it follows Wander and his best friend and steed Sylvia. Adventurous and optimistic, Wander rides across the galaxy to help persons live freely, against the intentions of Lord Hater to rule the universe. ...read more.
I think Wander Over Yonder is The best Disney Show.
22
The 7D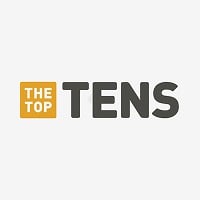 The 7D is an American children's animated television series produced by Disney Television Animation, which premiered on Disney XD on July 7, 2014. It first air on Disney Junior block on December 2, 2014. then it aired on Disney Channel in late summer 2014. is a re-imagining of the title characters from ...read more.
23
Kickin' It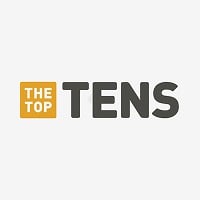 Kickin' It is an American martial arts-inspired comedy television series that originally aired on Disney XD from June 13, 2011 to March 25, 2015. Created and executive produced by Jim O'Doherty, the series is rated TV-Y7 and follows the karate instructor at an under-performing martial arts academy, ...read more.
24
Mighty Med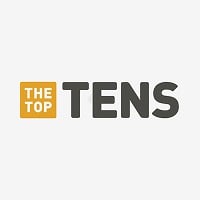 Mighty Med is an American Disney XD original series created by Jim Bernstein and Andy Schwartz and produced by It's a Laugh Productions for Disney XD. It stars Jake Short, Bradley Steven Perry, Paris Berelc, Devan Leos, and Augie Isaac. The series aired for two seasons, premiering on October 7, 2013, ...read more.
25 Gamer's Guide To Pretty Much Everything
26 Marvel's Guardians Of The Galaxy
27 Marvel's Ultimate Spider-Man: Web-Warriors
28
Austin & Ally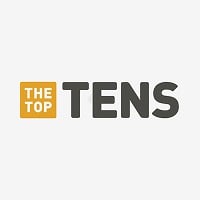 Austin & Ally is an American teen sitcom that premiered on Disney Channel on December 2, 2011, and ended on January 10, 2016. The series was created by Kevin Kopelow & Heath Seifert, the writers and producers of the Disney Channel sitcoms Sonny with a Chance and Jonas.
29
Dog With a Blog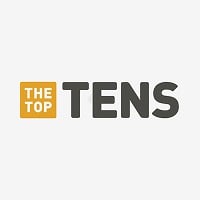 Dog with a Blog is an American television sitcom that premiered on Disney Channel on October 12, 2012, and ended on September 25, 2015. The series stars G Hannelius, Blake Michael, Francesca Capaldi, Stephen Full, Regan Burns, and Beth Littleford. The series was co-created by Michael B. Kaplan.
30
Future-Worm!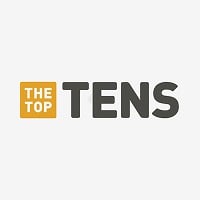 Future-Worm! is an American comic science fiction animated television series created by Ryan Quincy, who previously created IFC's Out There, for Disney XD.
31
Mech-X4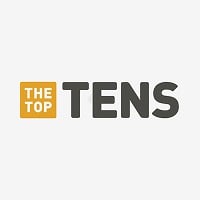 32
Walk the Prank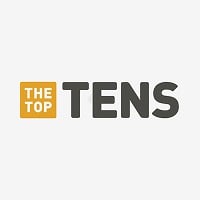 Walk the Prank is an American live action Disney XD original series starring Cody Veith, Bryce Gheisar, Brandon Severs, Jillian Shea Spaeder and Tobie Windham.
33
Kick Buttowski: Suburban Daredevil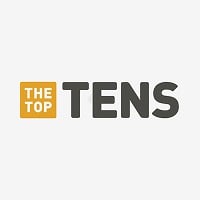 Kick Buttowski: Suburban Daredevil is an American animated television series created and executive produced by animator Sandro Corsaro, about a young boy named Clarence Francis "Kick" Buttowski, who aspires to become the world's greatest daredevil.
34
Fish Hooks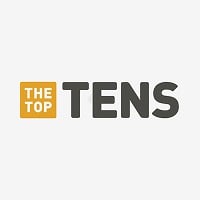 Fish Hooks is an American animated television series created by Noah Z. Jones which originally aired on Disney Channel from September 3, 2010 to April 4, 2014. Twenty-one episodes were ordered for the first season.
35
Lab Rats: Elite Force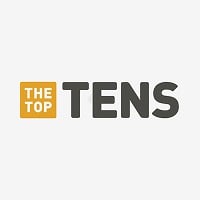 This spinoff series of Disney XD favorites "Lab Rats" and "Mighty Med" brings together characters from the two sci-fi shows to battle common enemies. After the Mighty Med hospital has been destroyed by supervillains, Adam and Leo volunteer to oversee the students at Davenport's Bionic Academy. That ...read more.
36
Milo Murphy's Law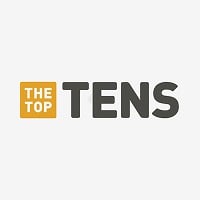 Milo Murphy's Law is an American animated television series from the creators of Phineas and Ferb, Dan Povenmire and Jeff "Swampy" Marsh, which premiered on October 3, 2016 on Disney XD.
BAdd New Item
Related Lists

Most Underrated Disney Movies and TV Shows

Most Underrated Disney Channel Shows

Most Underrated Shows of the 2000s from Disney Channel, Nickelodeon and Cartoon Network

Top Ten Underrated Disney Channel and Nick Live Action TV Shows

Top Ten Most Underrated Nickelodeon and Disney Channel Shows
List Stats
36 listings
6 years, 75 days old

Top Remixes
1. Phineas and Ferb
2. Avengers Assemble
3. Crash & Bernstein

hijackor
Error Reporting
See a factual error in these listings? Report it
here
.